Make your beach vacation even more fun and carefree this year with these 10 tips:
Focus on the Here and Now
Leave the phone in your room or at least put the phone aside for awhile. Spending some time away from social media and technology can set the tone for a calming, carefree beach vacation. Focus your attention on being in the moment, reconnecting with loved ones, and enjoying the natural beauty of North Carolina's Brunswick Islands.
Don't Over-Book Yourself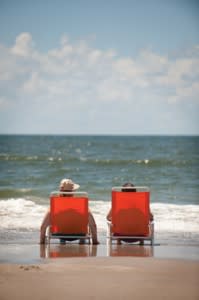 Vacations are about you and your fellow sojourners. Be sure to leave space in your schedule, entire days even, to wake up, feel the crisp ocean breeze caress your face and let the wind be your guide. Being married to an itinerary has its benefits, but that relationship can quickly become a burden. Hang loose, go with the flow and make North Carolina's Brunswick Island's your home away from home.
Connect with the Family
Be sure to plan activities that are memorable for the entire family. Strengthen the bond between your loved ones by using vacation time as not just a distraction for you and your children, but also as a means to grow closer as a family. Activities such as watching baby sea turtles hatch, taking a swamp boat eco-tour, enjoying a boat or ferry ride in the Intercoastal Waterway, or taking a dolphin adventure cruise provide families with the perfect combination of education and fun for all ages. Bring the family together and learn something new too!
Eat Fresh, Eat Local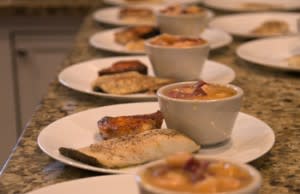 Stressing about your vacation diet (or lack thereof)? You are not alone. Reduce appetite anxiety by eating fresh and local. North Carolina's Brunswick Islands has long been known for it's bountiful seafood.  A highlight to any visit is sampling the local flavors so recognizable to the coastal area. Our local fishermen harvest a variety of top-quality seafood, including shrimp, blue crabs, grouper, flounder, oysters and clams. Many visitors take advantage of the opportunity to not only select and prepare their own seafood during their stay, but also return home with these fresh delicacies from the sea. For information on local seafood retailers and wholesalers, visit here.
Step Out of Your Comfort Zone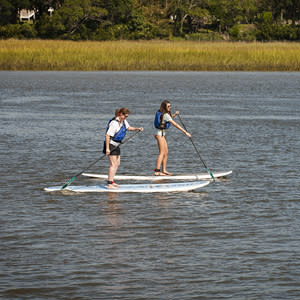 The signature of a beach holiday may be top-notch R&R, but that doesn't mean vacationers shouldn't venture out of their beach chair. Break the mold and instill a little adventure into your next seashore soiree. North Carolina's Brunswick Islands offers a buffet of bold activities that challenge you to try something new such as charter fishing, SUP and surf lessons, scuba diving, zip lining through natural swamp habitat and more.
Don't Stress Over Packing
For some vacationers, stress can stir before wheels even hit the pavement. The worry over items potentially forgotten or left behind can consume the journey and create an anxious ambiance. The North Carolina's Brunswick Islands traveler knows to ditch these woes and takes comfort in the abundance of stores and business housed on each island and surrounding mainland. Anything you could need and more can be found at any one of the area's many shops.
Have a Rain Plan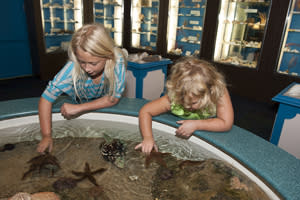 In every life a little rain must fall. And sometimes that happens while you're on vacation. Reduce stress and anxiety by having a rain plan ready in case wet weather decides to visit the beach with you. Guests of the Brunswick Islands can find indoor entertainment at a number of intriguing attractions such as the NC Maritime Museum at Southport, Museum of Coastal Carolina, Old Brunswick County Jail Museum, Silver Coast Winery and more. Research opportunities ahead of time to ease your weather woes by guaranteeing a 100 percent chance of fun.
Enjoy The Off-Season
The heat of summer is a hot time to take a trip to the beach, but milder temperatures and fewer people during the spring and fall are also enticing to those looking for a secluded adventure on the beach. For a heightened sense of having the beach to yourself, book your trip before Memorial Day or after Labor Day.  You and your family and friends and can also take advantage of off-season rates during that time.
Feed Your Soul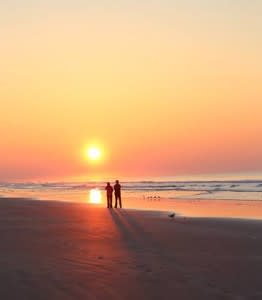 On your next trip to the beach, make an effort to indulge your soul by seeking out activities that are true to your spirit. Whether you attend an outdoor religious service, watch the sunrise over the ocean, or take a long walk along the beach, North Carolina's Brunswick Islands provides countless opportunities for beach-goers to please their personalities. Relaxation doesn't merely involve sitting still, but also rejuvenating the soul and getting in touch with who you are.
Keep It Simple
Central to a carefree beach vacation is a commitment to keeping things simple - walks on the beach, eating ice cream or hunting for seashells. The beauty of a beach vacation is in the natural setting's mystical way of creating an environment brimming with charm and subtle treasures. The seemingly simple days can be the most stunning and leave you with lasting memories and nothing but love for sun and sand.