If you're looking for a stress-free vacation, then North Carolina's Brunswick Islands is the perfect place. The area encourages a laid-back lifestyle where you can focus your attention on being in the moment, reconnecting with loved ones and enjoying the natural beauty of the islands. Here are some tips to help you hang loose, go with the flow and make North Carolina's Brunswick Islands your home away from home.
1. Focus on the Here and Now
The Brunswick Islands offer a feeling of being lost in the moment that every visitor should take advantage of. Leave the stresses of your work and home life behind by unplugging for the duration of your trip. Put your phone on do not disturb or leave it in the room altogether and allow yourself to fully sink into seaside lifestyle. While it might be hard initially, spending some time away from social media and technology can set the tone for a calming, carefree beach vacation.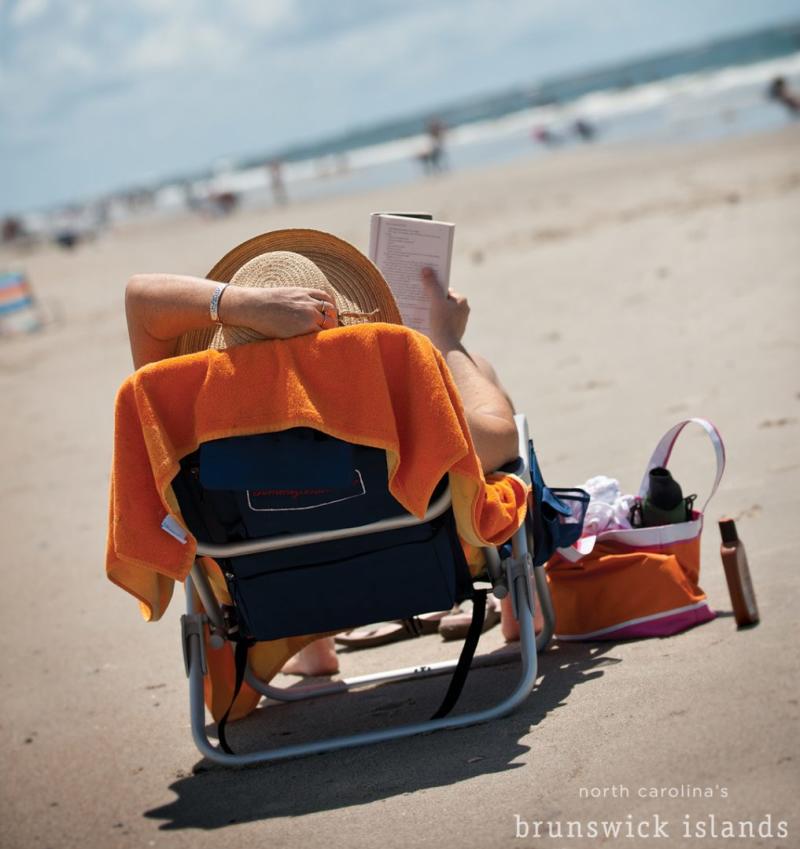 2. Don't Over-Book Yourself
Instead of being extra focused on tasks and to-dos, wake up to feel the crisp ocean breeze caress your face and let the wind be your guide. Being married to an itinerary has its benefits, but that relationship can quickly become a burden. Give yourself and your family the freedom to see where the day takes you. Who knows, you may end up seeing a new animal species, visiting a museum, eating dinner by the water or catching sun and waves for hours on end. Not over-booking means no limit to the experiences you'll have in North Carolina's Brunswick Islands.
3. Create Long-Lasting Family Memories
Strengthen the bond between your loved ones by using vacation time as not just a distraction for you and your children, but also a means to grow closer as a family. Watch baby sea turtles hatch, take a swamp boat eco-tour, kayak through the Intercoastal Waterway, or take a dolphin adventure cruise. The activities of the Brunswick Islands provide families with the perfect combination of education and fun for all ages. After all, the best way to learn something new is through hands-on fun and family time!
4. Eat Fresh, Eat Local
No visit to coastal North Carolina is complete without seafood. Take a break from processed foods to enjoy the fresh and local flavors that are so recognizable to the area. Brunswick Islands' local fishermen harvest a variety of top-quality seafood, including shrimp, blue crabs, grouper, flounder, oysters and clams. For an extra special treat, be sure to visit Calabash, also known as "The Seafood Capital of the World." This fishing village is responsible for the world-famous, lightly breaded and fried Calabash-style seafood. Foodies can try the long-standing favorites that have been around since the 1940s, when the style was first popularized, or experience great new restaurants with waterfront view.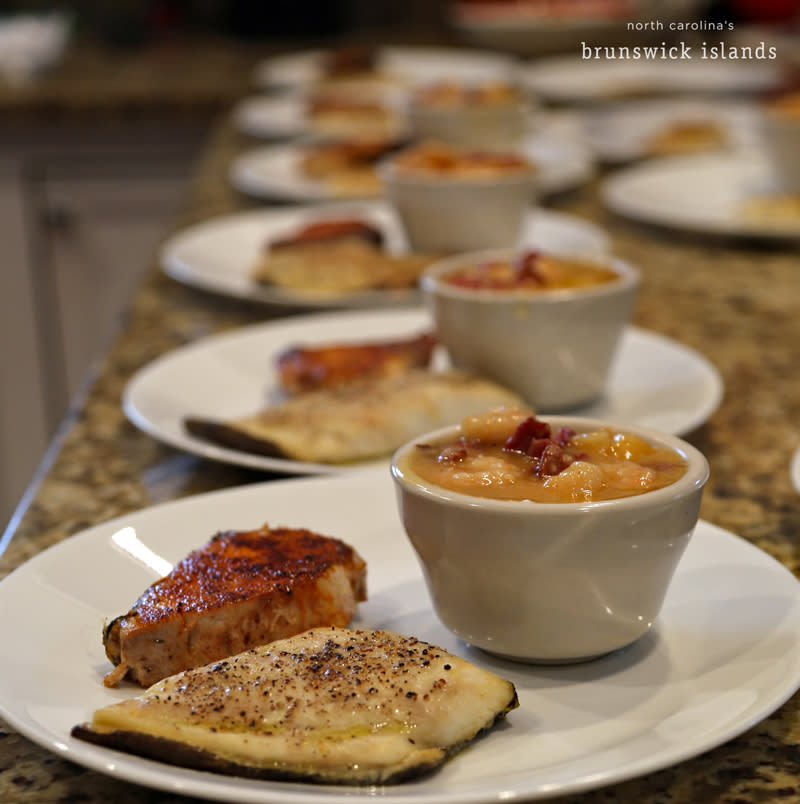 5. Step Out of Your Comfort Zone
The signature of a beach holiday may be top-notch R&R, but that doesn't mean vacationers shouldn't venture out of their beach chair. North Carolina's Brunswick Islands offers a collection of bold activities that challenge you to try something new. Experience charter fishing, SUP and surf lessons, ziplining through a natural swamp, and more. Visitors can adventure confidently with expert guides and activities for all ages and skill levels. Break the mold and instill a little adventure into your next visit!
6. Have a Rain Plan
Nothing ruins a beach vacation quite like a little rain fall. Fortunately, that's not the case in the Brunswick Islands. Guests can enjoy indoor entertainment at a number of intriguing attractions such as the NC Maritime Museum at Southport, Museum of Coastal Carolina, Old Brunswick County Jail Museum, Silver Coast Winery and more. Reduce stress by having a rain plan ready in case wet weather decides to visit the beach with you.
7. Enjoy the Off-Season 
Summer is a hot time to take a trip to the beach, but milder temperatures and fewer people during the spring and fall are also enticing to those looking for a secluded beach adventure. For a heightened sense of having the beach to yourself, book your trip before Memorial Day or after Labor Day. This is also the time for visitors to take advantage of reduced off-season rates. Not to mention the area's wide variety of large vacation rental homes – able to accommodate the whole family and perfect for an autumn reunion or holiday getaway. The fall through the spring is also the only time of year to catch a glimpse of a natural phenomenon that's visible due to the unique placement of the Brunswick Islands. Beachgoers can witness the sun both rise and set over the ocean – an effect created by the Vernal and Autumnal Equinoxes.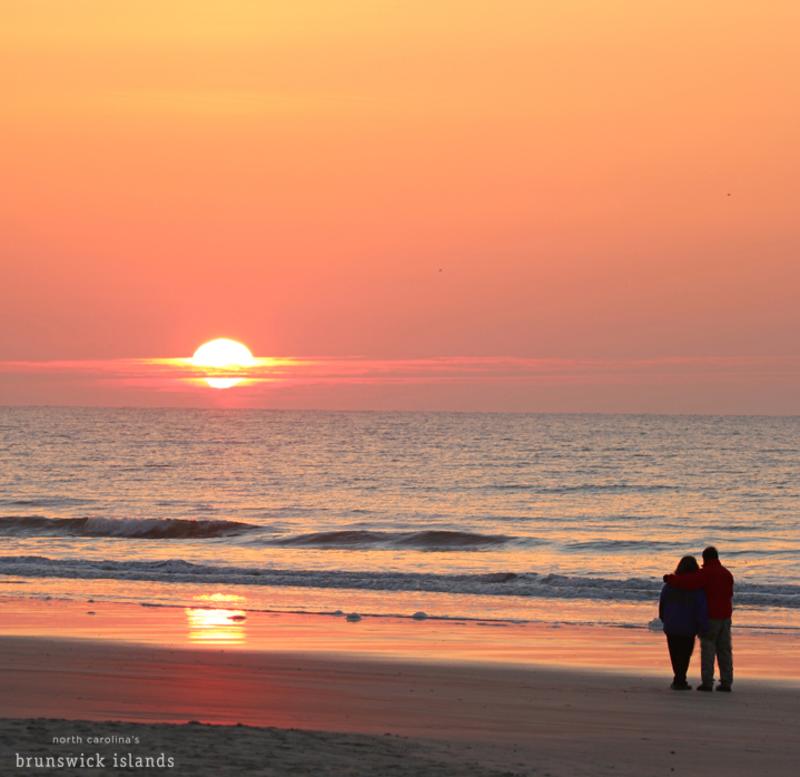 8. Feed Your Soul 
On your next trip to the beach, make an effort to nourish your soul by seeking out activities that are true to your spirit. Whether it's watching the sunrise over the ocean or taking a long walk along the beach, North Carolina's Brunswick Islands provides countless opportunities for beachgoers to reconnect with themselves and nature. For a unique spiritual experience, visit Bird Island's Kindred Spirit Mailbox, the inspiration behind Nicholas Sparks' novel Every Breath. Share memories, reflections, wishes, sorrows, prayers and dreams in the notebooks found in the enchanting mailbox.
9. Keep It Simple 
One thing central to a carefree beach vacation is a commitment to keeping things simple— enjoying a book on the beach, eating ice cream, or hunting for seashells. The beauty of the Brunswick Islands is in the natural setting's mystical way of creating an environment brimming with charm and subtle treasures. The seemingly simple days can be the most stunning and leave you with lasting memories and nothing but love for sun and sand.
10. Incorporate Wellness Practices 
For some vacationers, stress can stir before wheels even hit the pavement. The worries of traveling can consume the journey and defeat the whole point of escaping from the everyday. That's why it's important to prioritize mental and physical health by engaging in activities that enhance your wellbeing. The beaches of the Brunswick Islands are the perfect place for sunrise yoga, a scenic walk or jog, and simply emptying your mind. The serene landscape is perfect for reading, meditating or writing while soaking up the warmth of the sun's rays.
Take the time to unwind by letting go of expectations and embracing the carefree environment that a beach vacation to the Brunswick Islands can provide. Visit www.ncbrunswick.com for more information on planning your trip!