When planning your trip to North Carolina's Brunswick Islands, Holden Beach, named "one of the best family beaches in the country" by National Geographic Traveler, is the perfect place to enjoy time with your loved ones. Whether you're in the mood for expanses of beautiful beach, a quaint coastal community, or delicious seafood, you can get it all in Holden Beach, a seaside escape nestled in the middle of the Brunswick Islands. Plus, just a 15-minute drive away you'll find the nearby town of Shallotte, which is home to plenty of amazing restaurants, great shopping, and a beautiful golf course to add to your list.
Check out our suggestions below for tips on where to stay and play on your next vacation to Holden Beach. 
Where to go Fishing and Golfing:
One thing that brings people back to Holden Beach year after year (other than the moderate climate) is the assortment of things to do. Fishermen flock to the area year round to cast a line from the Holden Beach Pier and fish for their supper. Even the most novice fisherman can get lucky from the pier, but if for some reason the fish aren't biting there's always the snack bar and grill in case you get hungry.  (The pier is temporarily closed as the Town plans upgrades to the site)
Looking to get farther out into the water? Charter a boat with Catch 22 Charters, Ollie Raja Charters or Southern Shores Excursions for guided fishing trips with the professionals. Try the shoreline for Spanish mackerel, in-shore for trout and flounder, or spend a full day out at sea fishing for mahi, wahoo and tuna. 
Want to be on the water but fishing is not your thing, try cruising the Intracoastal Waterway with Cruisin' Tikis Holden Beach. Start your day with a morning cruise or unwind with a sunset cruise.
If you're more of a landlubber, there's always golfing. With three courses within 20 minutes from Holden Beach, golfers will love North Carolina's Golf Coast. Take a tee time at the Lockwood Folly Country Club, the Carolina National Golf Club, or Rivers Edge Golf Club.  Rivers Edge Golf Club, located in Shallotte, was recently named one of the "Top 20 North Carolina Courses" and was designed by golf legend Arnold Palmer.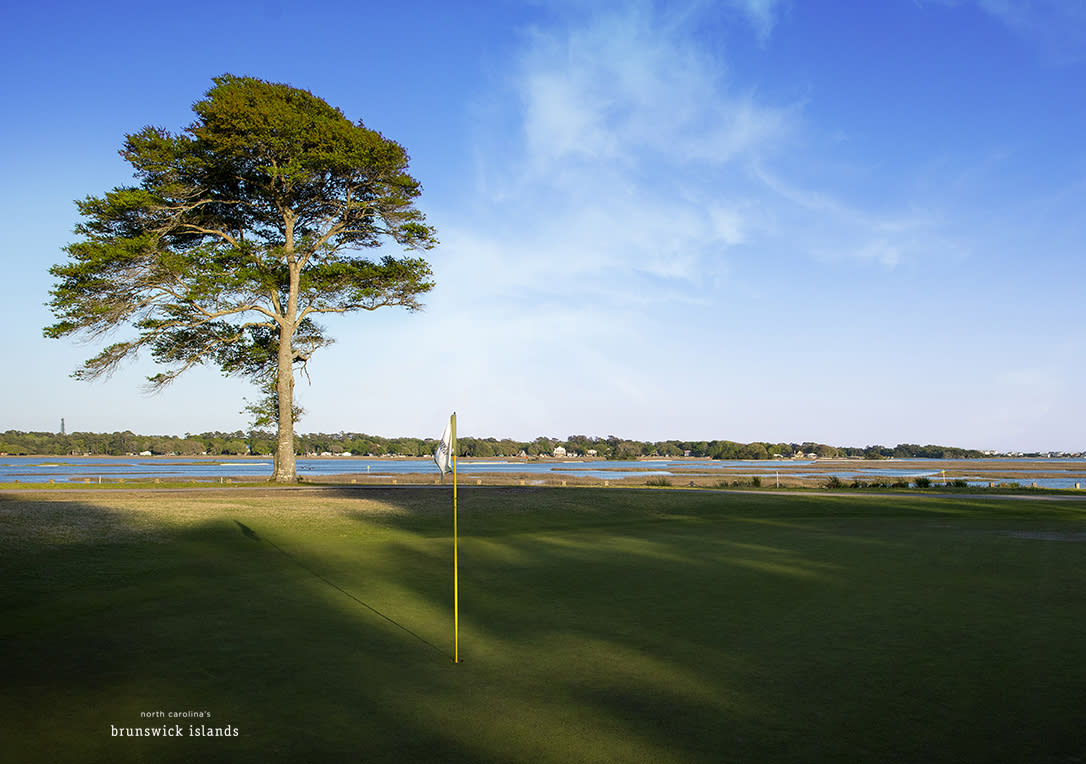 Where to Find More Fun at Holden Beach:
A visit to Holden Beach wouldn't be complete without a beach day. Those craving some adventure can rent everything from surfboards to jet skis to bikes from a number of nearby outfitters and equipment rental companies. Try out one of the three bike routes in town, each with its own special beauty and history. The whole family can also bike to Bridgeview Park for some extra fun and a great view of the Holden Beach Bridge and the waterway. There, you can take advantage of the playground, splash pad, bocce ball courts, picnic shelter, and the pier with transient docks.
If you prefer a relaxing day outdoors, grab a bike or go for a stroll down to the underdeveloped eastern end of Holden Beach where, especially at low tide, you'll have a perfect view for bird watching and find plenty of space to spread out and go shelling.
And don't forget that you can bring Fido with you! Holden Beach is pet-friendly (leash required) at any time from September 11 to May 19 and before 9 a.m. and after 5 p.m. from May 20 to September 10.
Looking for additional things to do in Holden Beach? Make sure to keep the NC Festival by the Sea and the Day at the Docks Festival on your radar!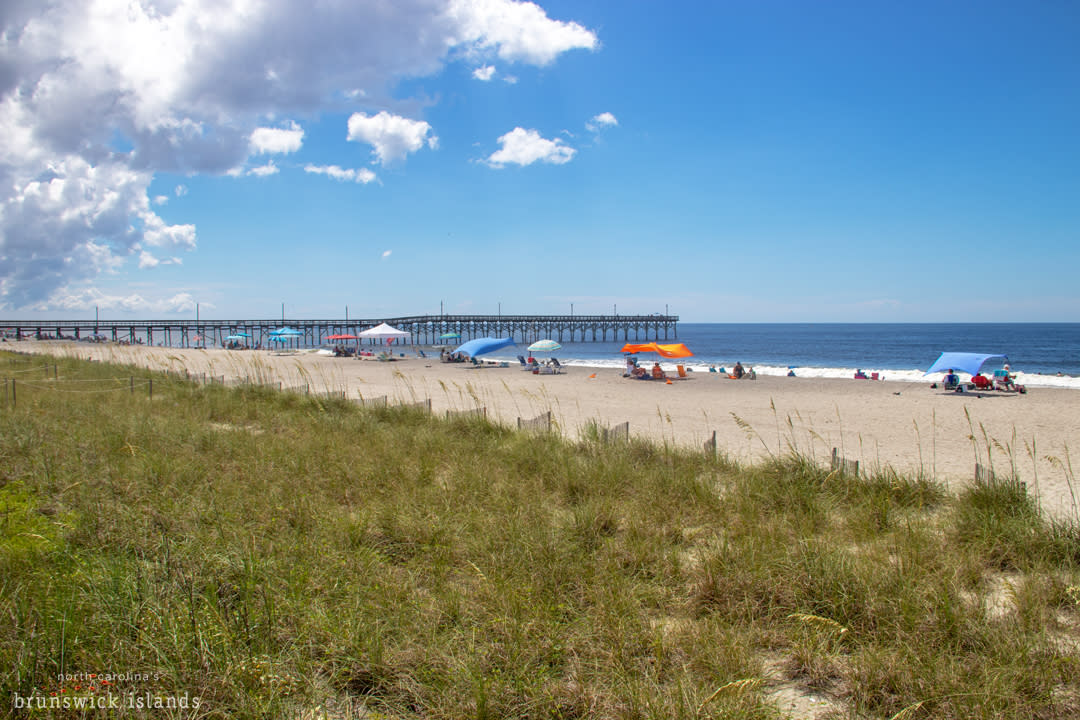 Where to Eat & Drink:
There are several restaurants in Holden Beach where you can get a spectacular view of pristine waters while also enjoying the deliciously fresh seafood that the Brunswick Islands are known for. Make sure to stop by the Provision Company at Holden Beach on the Intracoastal Waterway for one of their famous shrimp burgers, Castaway's Raw Bar for some Chesapeake Bay oysters and live music, and Mermaid's Island Grill for classic coastal dishes with a touch of Greek flair.
Another waterfront option, LouLous's Waterfront Restaurant, opened in the fall of 2020 with a completely remodeled space that features unobstructed views of the Intracoastal Waterway and the Holden Beach Bridge. Dock House Seafood offers a casual waterway dining experience with an extensive menu definitely worth adding to your list. For a change of pace from seafood, you'll find pizza, subs, Mexican, Chinese, and more. To see more Holden Beach restaurants click here.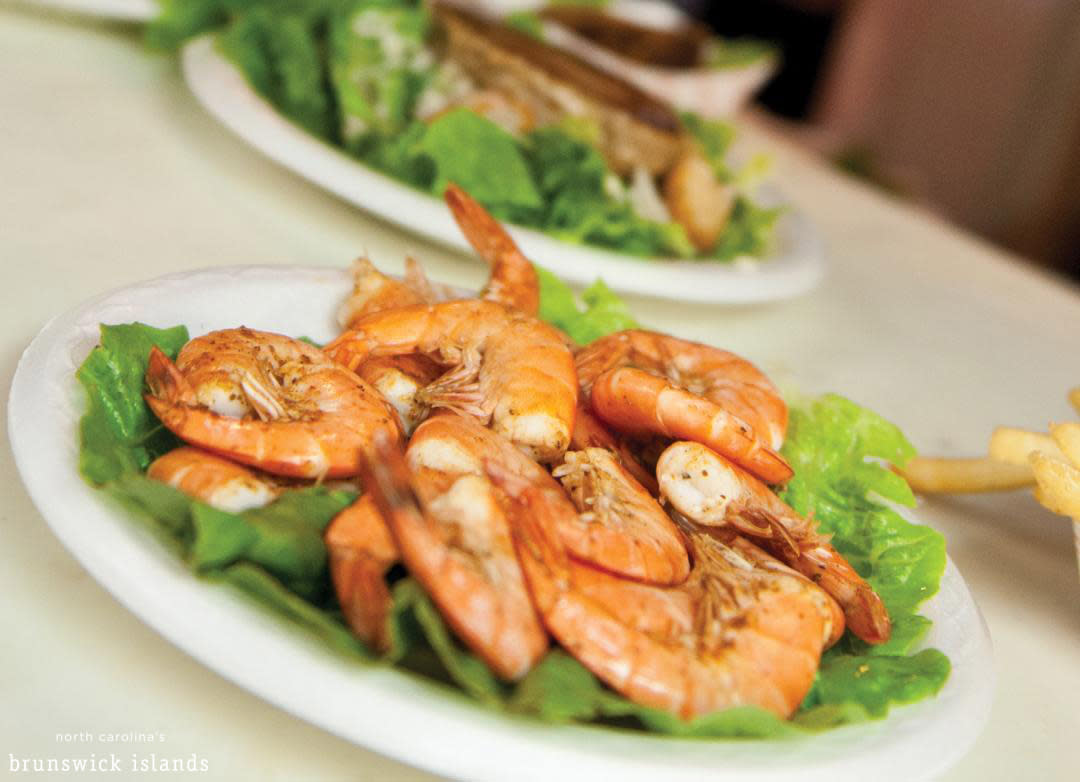 Where to Stay:
When looking for where to stay in Holden Beach, you can't go wrong with a vacation rental home. There are a wide variety of vacation homes available in the area, able to fit both your needs and your budget. Shallotte also offers three national brand hotels for those who prefer another option.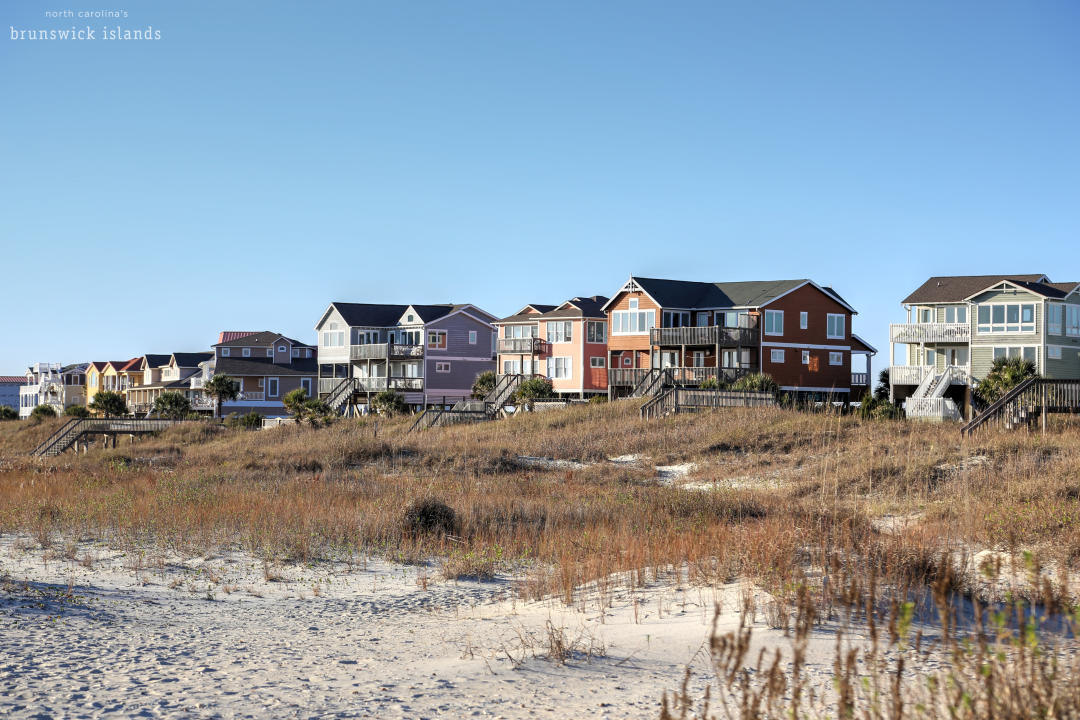 Whether you're looking for a relaxing beach getaway or a trip filled with adventure, Holden Beach has something for everyone in the family. For additional tips on planning your trip, please visit ncbrunswick.com.