Conveniently neighboring Wilmington and just a short drive to the beaches of the Brunswick Islands, Leland is the best of both worlds. This fast-growing area has all the amenities and attractions of a city with a small town feel. It's a charming spot for a weekend getaway or golf trip, so keep reading to get the inside scoop on how to plan your trip to Leland.
What to Do in Leland
Leland is a paradise for nature lovers. If you're looking to get outdoors, Founders Park is the ideal setting for a picnic! There's also a playground and a disc golf course for more fun in the sun. Westgate Nature Park, which features an elevated boardwalk and wide paved trail for hiking and biking, is another great option for families looking to spend time outside. Eager to get out on the water? Enjoy the wetlands while kayaking at Cypress Cove Park or paddle your way down the Brunswick River. Or make a visit to nearby Brunswick Riverwalk Park at Belville where there's additional boat access and fishing pier. Just 10 miles from Leland is the Brunswick Nature Park, which spans over 900 acres, offering an up close and personal wildlife experience. Visitors can admire the wilderness while hiking the trails, or explore the waterways in a kayak to make a splash.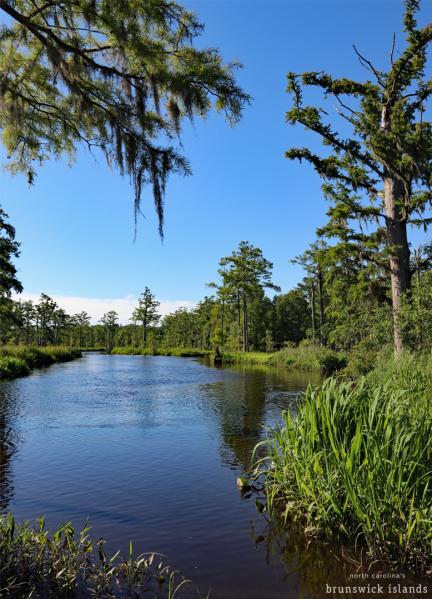 No trip to Leland is complete without a game of golf. Check out local favorite Magnolia Greens, which offers 27 outstanding holes of golf, or hit the links at Compass Pointe Golf Club, which has 5 sets of tees and every hole has a Par 3 tee! If indoor sports are more your speed, grab a racket and hit the pickleball courts. Leland is home to House of Pickleball, one of the only world-class indoor pickleball courts in North Carolina.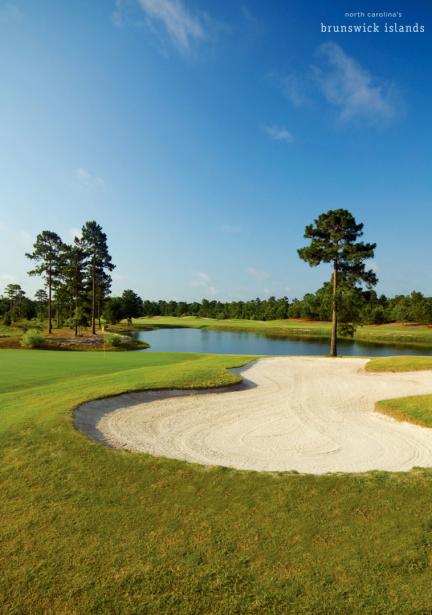 A Short Drive from Leland 
Looking for a change of scenery with sand and sea? Take a short drive to explore the neighboring beaches of Oak Island and Caswell Beach. Enjoy a beach day with the family at Oak Island, which has over 60 public beach access points and two fishing piers, or take a tour of the last lighthouse built in North Carolina, the Oak Island Lighthouse, at Caswell Beach. Tours are free to visitors and only require a reservation, which should be made at least two weeks before your vacation.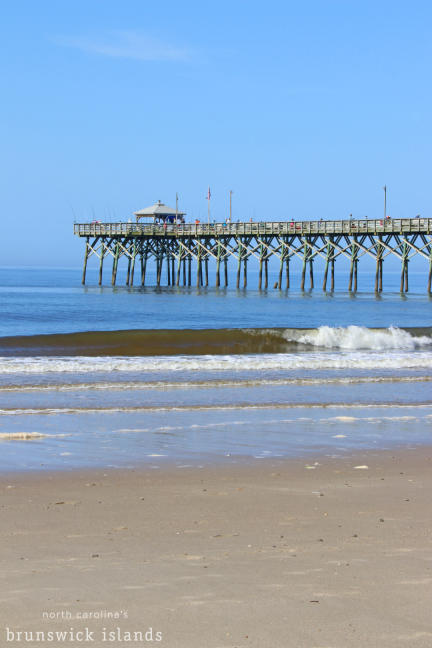 An additional short drive from Leland is the charming coastal town of Southport, one of the best hidden gems in North Carolina and named "America's Happiest Seaside Town'' by Coastal Living Magazine. Enjoy delicious dining with breathtaking views at Southport's Yacht Basin, where the Intracoastal Waterway, Cape Fear River and Atlantic Ocean meet. Looking to travel back in time? Take a historical journey that will lead you and your family back to when pirates and privateers roamed the Cape Fear, through the Revolutionary and Civil Wars and much more. Begin at the first commissioned fort built in North Carolina, the Fort Johnson-Southport Museum and Visitor's Center, which provides maps and brochures to help you navigate a self-guided walking tour. 
Where to Eat & Drink 
Visitors to Leland don't have to venture outside of the town to find great food. Start your day off at Farmhouse Kitchen, which serves classic and affordable breakfast and lunch options. Known for its friendly atmosphere and attentive service, Farmhouse Kitchen is southern hospitality at its finest. In the mood for some classic American fare for lunch? P.T.'s Olde Fashioned Grille's got you covered. This family-oriented burger joint uses only the freshest ingredients so your food not only tastes good but makes you feel good too!
There's no shortage of options for a memorable dinner in Leland. Known for their specialty shrimp and grits (considered one of the top five in North Carolina according to Our State!), Cape Fear Seafood Company is a Leland area culinary staple. End your night with a signature seafood dish perfectly complemented by a hand-crafted cocktail from the bar. Looking for another great option for dinner and a drink? With a lively pub atmosphere and extensive drink list of both local and international beers and ales, The Joyce will transport you to the Emerald Isle (the one across the ocean) for the evening. Listen to live music while trying some traditional Irish dishes like shepherd's pie and fish and chips. Nearby, Brunswick Beer & Cider offers lunch and dinner as well as a diverse and seasonal selection of beer and cider. Leland's newest brewery, dog-friendly Leland Brewing Company, features food trucks to compliment their 27 beers on tap.
Where to Stay
Whether you're staying for a week or just one night, Leland has great lodgings for your visit. National hotels like Best Western and Holiday Inn Express offer affordable prices and top-notch amenities so you can relax after a busy day exploring.
If you're looking for first-rate dining, outdoor activities, and southern charm, Leland checks all the boxes! Head over to www.ncbrunswick.com to start planning your trip.