There's a lot to live up to when your nickname is "The Seafood Capital of the World," but Calabash rises to the challenge. The small fishing town in North Carolina's Brunswick Islands is the ultimate destination for every type of traveler, boasting a rich history, delicious culinary experiences for foodies, and shopping and golf options that will add "must dos" to your trip beyond just great eats.
Where to Eat
Calabash is famous for the lightly breaded and fried seafood that's actually named after the town. Sure, you can get Calabash-style seafood outside of Calabash, but it's hard to beat the authentic experience of eating a basket of hushpuppies and fried shrimp right off the boat with a view of the Calabash River in the place where it all began.
If authenticity is what you're looking for, start your foodie journey at one of the first original Calabash-style restaurants, Beck's Restaurant. This classic spot is one of the string of great, long-standing restaurants located "up the hill" on River Road. Others include Boundary House, a beautiful nautical-themed restaurant with a wide-open kitchen where you can enjoy fresh fish, prime rib, and great steaks, and Calabash Seafood Hut, a small, family-owned restaurant that's become the go-to place for visitors and locals alike. The list of River Road classics wouldn't be complete without Ella's of Calabash. This casual spot has been serving up seafood since 1950 and is run by third and fourth generations of the family that started the restaurant.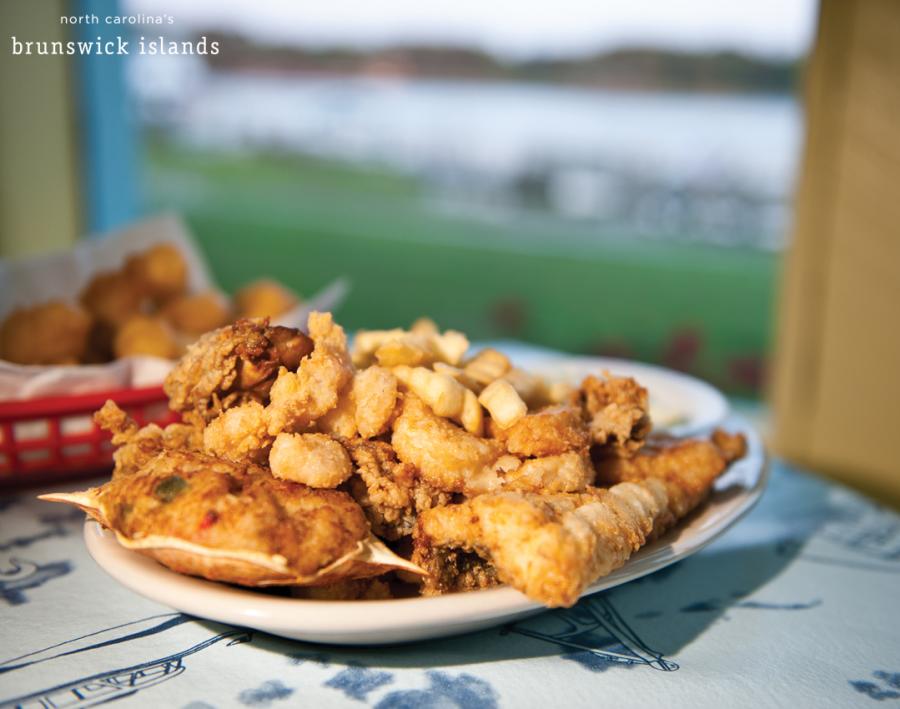 There are also plenty of great options "down the hill" that offer a waterfront view.  A local and long-time favorite, Dockside Seafood House, was established by the Price family in 1955. New to Calabash is Angus Steakhouse & Seafood serving steaks as well as seafood by the Calabash River.
Looking for a completely outdoor dining experience? No visit to Calabash is complete without taking in a dockside meal at the Waterfront Seafood Shack. Along with fresh-off-the-boat Calabash-style seafood, the Waterfront Seafood Shack serves hamburgers, hot dogs, and delicious homemade side dishes. Make sure to save room for a slice of their famous pound cake with ice cream. If you and the whole family are looking to stay dockside, check out Captain Nance's Seafood, which offers a variety of options to fit every need, including plates specialized for children and seniors and a large deck on the water. If you want to head to Oyster Rock, another well-loved Calabash staple right on the river, then don't forget to reserve a table. A spot outside will give you a chance to watch the shrimp boats come in while you enjoy fresh oysters and a glass of wine from their extensive selection.
For those who aren't as enthusiastic about seafood or trying out Calabash-style dishes, you'll find plenty of other options and cuisines in town, including delicious Italian, Chinese and Mediterranean restaurants.
In the mood for dessert? Check out Calabash Creamery. USA Today included the ice cream shop's Cow-A-Bash Crunch ice cream in its list of "50 irresistible ice cream flavors."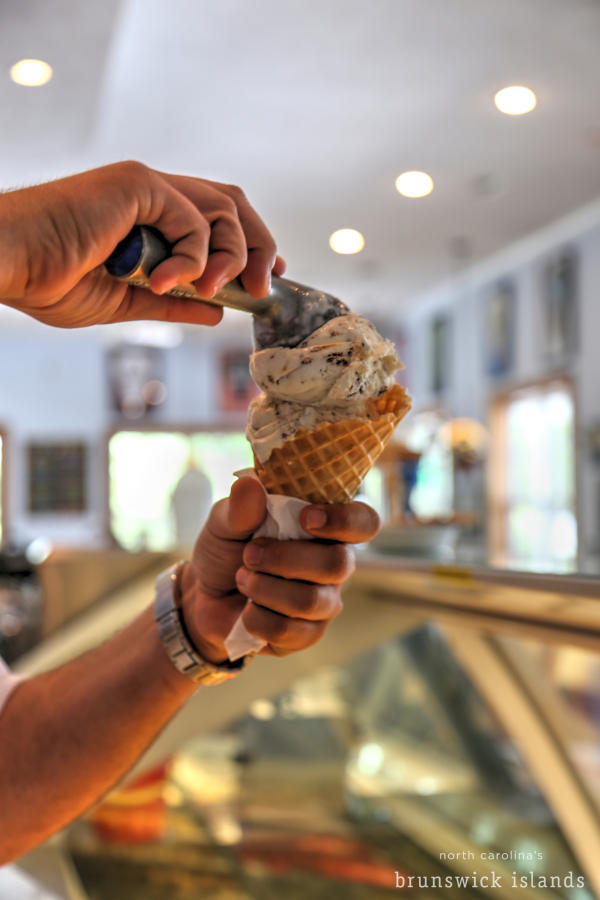 Where to Play
Whether you're a first-time fisherman or a seasoned angler, there are few places as perfect for fishing as the Brunswick Islands. In Calabash, hop on a fishing tour with the Calabash Fishing Fleet or Hurricane Fleet, which have fully outfitted and well-maintained boats for almost every adventure. If fishing isn't your style, both companies also offer tours to take you cruising along the waterway to seek out dolphins and birds.
Golfing is another outdoor favorite, and Calabash features five of the over 30 championship courses that are located throughout NC's Brunswick Islands. Golfers will love the assortment of options.
If you're interested in more time outside, make sure to walk along the beautiful Calabash River and enjoy the views as you stroll. Many restaurants are waterfront, but there's something special about wandering on the docks to check out the boats and the birds at your leisure.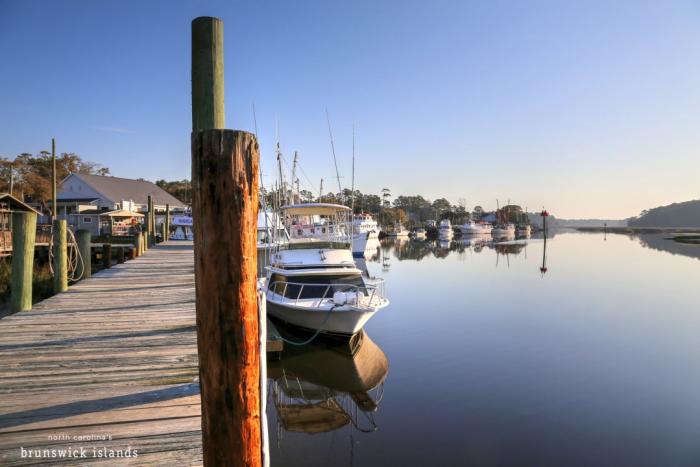 If you want something less outdoorsy, indulge in some retail therapy. Treasures are just waiting to be found throughout the town of Calabash. For Christmas spirit even in the summer, we suggest a stop at St. Nick Nacks, where you'll find a fun collection of festive goodies to make every day the most wonderful time of the year. St. Nick Nacks is a part of the larger Callahan's of Calabash gift shop, which has been a destination for shoppers far and wide since 1978. Callahan's is the perfect place to find a souvenir to remember your time in the Brunswick Islands.
Where to Stay
Check out the beautiful Brunswick Plantation Resort and Golf for a charming stay in Calabash, or rent any of the rental homes in the surrounding area, like Sunset Beach, for a perfect beachfront vacation.
When visiting the Brunswick Islands, there is no lack of wonderful places to see, stay, and eat. Make sure to visit ncbrunswick.com when you are ready to plan your vacation to the area.