It's no secret that mornings are improved with a cup of joe in hand. North Carolina's Brunswick Islands is overflowing with many local coffee shops to help kick-start your day and keep you caffeinated during your island getaway! With National Coffee Day quickly approaching on September 29th, there's no better time to discover the many ways to enjoy America's favorite refreshment in the Brunswick Islands.
From enjoying a cup of freshly brewed coffee in a cozy cafe to snagging your coffee to-go and sipping it on the balcony of your beachfront vacation home while watching the beautiful sunrise over the ocean, the coffee options are endless in North Carolina's Brunswick Islands.
Check out just a few of the places you can get your daily dose of coffee in the Brunswick Islands:
OIB Surf & Java
Surf's up! Get caffeinated and gear up in this combined coffee house and surf shop at OIB Surf & Java in Ocean Isle Beach. Wake yourself up with a vanilla and toasted marshmallow "Cloud Nine" latte before hitting the waves with one of their custom, handmade surfboards. After you've had your surfing fix, grab some of their coffee beans to brew at home and rejuvenate after a long day on the waves.
Mavericks Java
Of course, no morning is complete without your coffee, and Mavericks Java answers the call! Mavericks Java, located in Sunset Beach, is a laid-back, family owned coffee shop where you can enjoy friendly service and a wide variety of coffee specialties. This coffee shop prides itself on utilizing perfectly shade-grown coffee beans in their beverages. Mavericks Java serves hot, cold and blended beverages and for a local favorite try the s'mores latte. Featuring a delectable blend of chocolate, marshmallow and graham crackers, there is no better way to bring summer to a close than with this flavorful drink!
Jumpin' Java Espresso Company  
If you are looking for delicious refreshments that put some pep in your step, then hop on over to Jumpin' Java Espresso Company! Head to Shallotte or Oak Island for a comfortable atmosphere and a variety of mochas, lattes, espresso and pastries. Choose from traditional coffee options or branch out with special offerings like the Absolute Magic that features macadamia, white chocolate and caramel. We suggest ordering the Absolute Magic blended like a frozen frappe, but the drink can also be served hot. Insider Tip: The Shallotte location has a drive thru, so you can enjoy your coffee to-go without getting out of your car!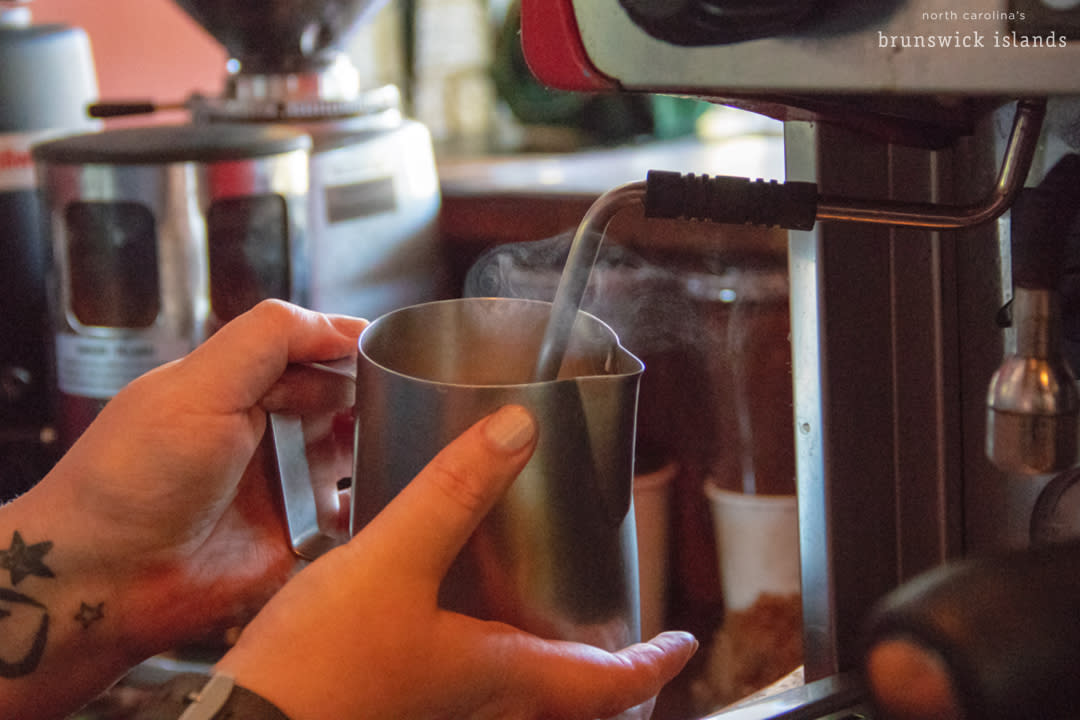 Island Jo Coffee & Café
Get your caffeine fix and start your morning off right at the locally owned and operated coffee joint, Island Jo Coffee & Cafe in Oak Island. Spoil your taste buds with good eats, friendly service and delicious signature drinks. Grab a veggie quiche that features mushrooms, onions, red and green peppers, and broccoli and wash it all down with a refreshing salted caramel iced coffee. These can't miss treats are a must for early risers!
Ocean Boulevard Coffee
For a true local experience, look no further than Ocean Boulevard Coffee in Holden Beach. Ocean Boulevard features artwork and photography from local artists, so this neat spot is a great place to sip your coffee in an atmosphere that inspires creativity! Try the delicious Bella's BonBon, one of their specialty drinks named after the shop owner's brindle boxer. The drink includes the perfect blend of caramel and vanilla and can be served hot, blended or iced. Take home a piece of this local spot by purchasing their delicious coffee beans or some of their featured artwork.
Port City Java
Those searching for a refreshing brew in a relaxing environment will find just that at Port City Java. With two locations in Southport and Leland, Port City Java offers a full breakfast and lunch menu along with delicious signature drinks. You won't want to miss out on their black and tan mocha made from espresso, caramel syrup, Ghirardelli chocolate sauce, white mocha powder and topped with whipped cream and a triple drizzle. If you just can't get enough of their drinks, you can purchase their coffee beans to take home!
Drift Coffee & Kitchen
You don't have to lose sight of your health and fitness goals during your vacation when you visit Drift Coffee & Kitchen in Ocean Isle Beach. Drift offers a variety of holistic breakfast and lunch options ranging from fresh acai bowls to savory turkey and avocado sandwiches. Satisfy your thirst with a delicious beet latte that is served hot and features beet powder and steamed almond milk. You can even enjoy this healthy treat at home! Drift sells their unique coffee beans, so you can take a taste of Ocean Isle Beach with you.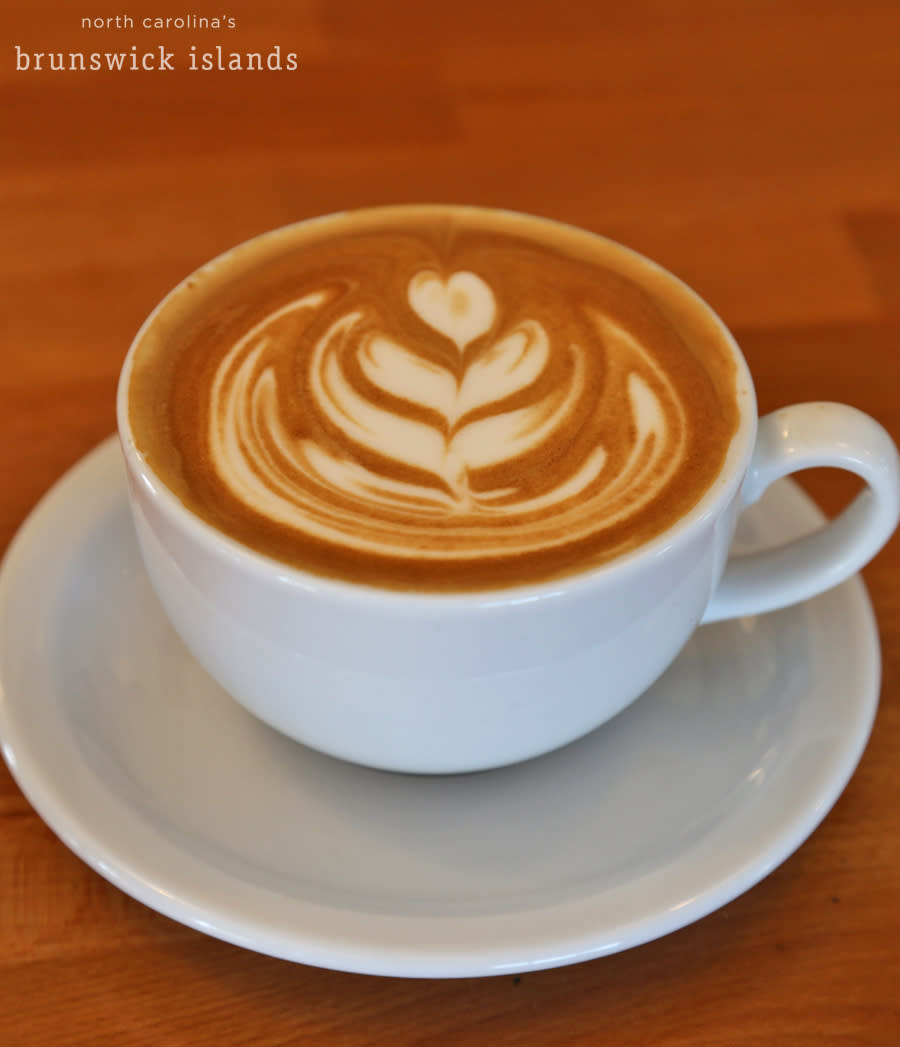 For more things to do and to explore other dining options in the North Carolina's Brunswick Islands, please visit www.ncbrunswick.com.