Centrally located to the Brunswick Islands' six beaches is Shallotte, a destination brimming with treasures and attractions that are definitely worth a visit. Whether you're planning a family trip or a solo adventure, there are plenty of places to eat, stay and play in Shallotte. Take a look below for our tips on how to plan a great visit.
What to Do in Shallotte
From shopaholics to golf lovers, Shallotte has offerings for every type of vacationer. For out of this world enjoyment, head to Planet Fun, where you can take on your family and friends in a game of laser tag or bowling, channel your inner gamer at the arcade, or take a step back in time with a drive-in movie. As the largest entertainment center in Brunswick County, there's no shortage of fun for visitors of all ages.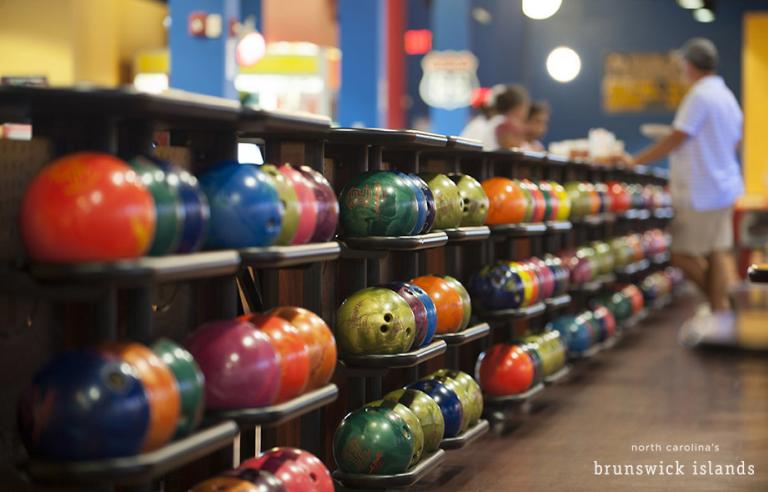 Need a little retail therapy? Shop 'til you drop at one of Shallotte's shopping centers, which offer national brand stores as well as local boutiques. Make sure to pop into an antique shop for some one-of-a-kind souvenirs. If you're in the mood for some outdoor activity, there is plenty of golfing all over the Brunswick Islands, with Shallotte centrally located to over 30 championship golf courses. The picturesque Rivers Edge Golf Club is located right in the heart of Shallotte and offers golfers a round accompanied by beautiful views.
For another photo-worthy moment, take a scenic drive to Shallotte Point, where twisted live oak trees frame views of the Shallotte River. You can't miss the one alongside Village Point Road, which is estimated to be over 500 years old and has become a community landmark.
Events in Shallotte 
Every other Saturday from May 1 until July 24, you can visit the Market on Mulberry outdoor market. Visitors will find local vendors offering arts and crafts, clothing, fresh produce and much more. If you're planning a visit during the summer months, be sure to attend a Shallotte SummerFest event. Held on Thursday evenings in the Mulberry Park Amphitheater, SummerFest offers family outdoor movies and concerts. Whether you catch a screening of a family favorite like "The Lion King" or a jam session of up-and-coming musicians, it's sure to be a great show!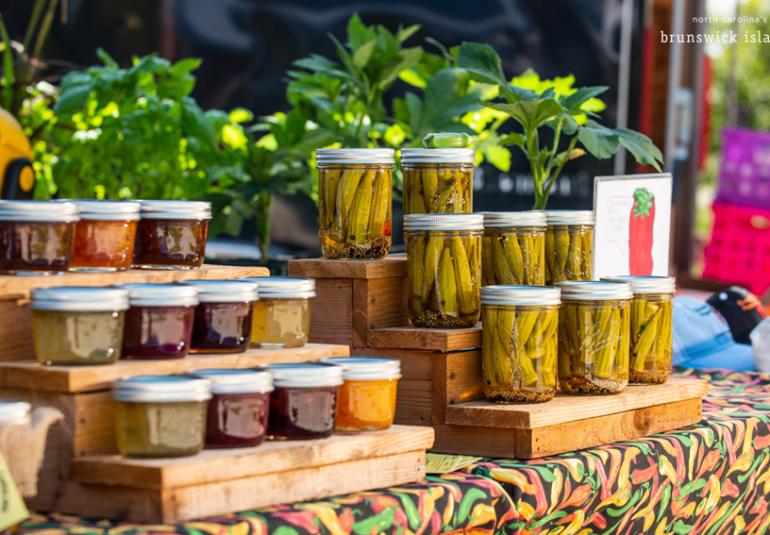 A Short Drive from Shallotte
Want a change of scenery and some adventure? Drive over to the mainland section of Ocean Isle Beach for a visit to The Swamp Park. Enjoy this nature-oriented eco park in a completely new way by flying high above the ground on a zipline tour. Ocean Isle Beach is also home to the Museum of Coastal Carolina, a natural history museum that includes a touch tank with live sea animals and an ocean-reef diorama. Check it out for a hands-on educational experience.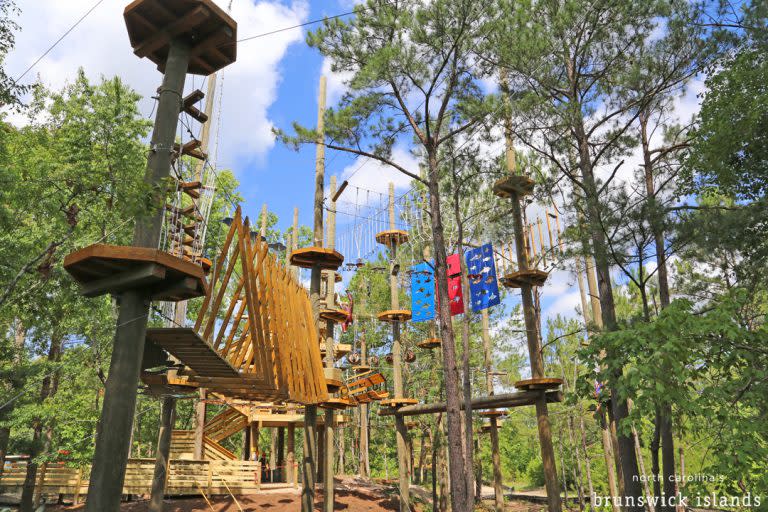 No trip to Shallotte is complete without a beach day. With its central location, Shallotte is less than a 20-minute drive from Holden Beach, Ocean Isle Beach, and Sunset Beach, so take your pick! They are all perfect places to dip your toes in the water, have fun in the waves, or just relax on the shore, so you really can't go wrong.
Where to Eat & Drink
You can certainly get your fill of good food and drinks in Shallotte. For delicious brisket and other unique twists on Southern classics, check out Smoke'd on Main Street in downtown Shallotte. This riverfront eatery serves locally sourced smoked and steamed meats and seafood as well as delicious craft cocktails from its moonshine-themed bar. With two outdoor decks and a prime location on the Shallotte River and the Intracoastal Waterway, the Inlet View Bar & Grill promises a spectacular view with your meal or drink. For a decadent Italian meal, look no further than Lucca Italian Chop House. Start with a delicious mussel marinara then move on to a bowl of crab soup or homemade lasagna and focaccia. Angelo's also has a full wine list, so there will be plenty of options to complement your meal. For light northern cuisine and southern hospitality, head to Duffer's Bar and Grill to get delicious made-to-order steaks, subs, and seafood. And no trip to Shallotte would be complete without a visit to The Purple  Onion Café. This local staple features a full bakery, traditional breakfast, including huge blueberry pancakes, and a classic American lunch. One thing's for sure: you won't go hungry in Shallotte! Click here for additional dining options in Shallotte.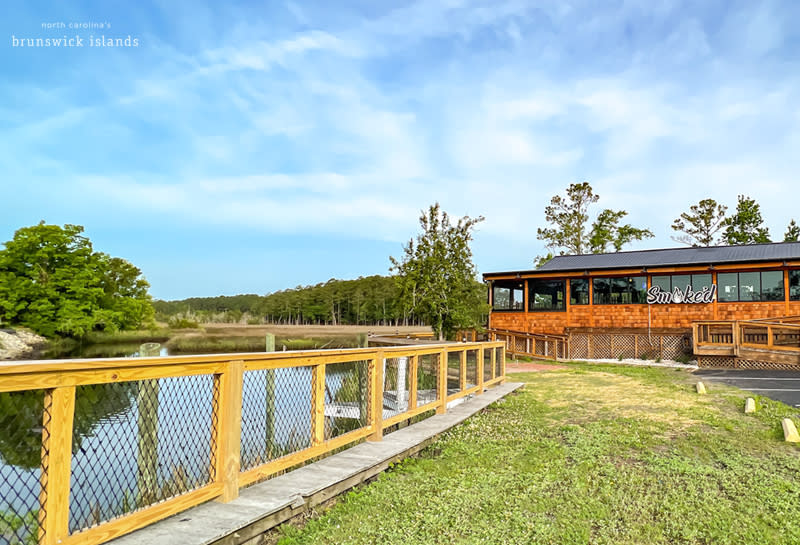 Where to Stay
With its central location on the Brunswick Islands, you'll find plenty of accommodations in Shallotte that put you close to anywhere you want to be. There are multiple national brand hotels in the area that visitors can use as their home base.
If you're looking to be in the middle of it all in Brunswick Islands, Shallotte is the perfect solution! Make sure to check out www.ncbrunswick.com to plan your trip.