Ready to venture out of your comfort zone? Take an active adventure in North Carolina's Brunswick Islands! Parkside, seaside or riverside, the Brunswick Islands are filled with excursions for all levels of adventurers. Whether you prefer to be on or in the water, or prefer to stay dry, there are plenty of ways, from the surf to the sky, to have an active adventure in the Brunswick Islands!
Surfing and Scuba Diving 
Don't just dip your toes in the water, dive straight into the surf! If you're new to surfing, take a lesson or two. Several local outfitters in the area offer surf lessons to all ages and skill levels. Plus, with relatively small soft breaking waves, the beaches in the Brunswick Islands are perfect for beginners who are ready to catch a wave. Looking to go a bit deeper? If you're certified in scuba diving, make a reservation for a dive charter and venture to the best dive sites off the coast of North Carolina! Scuba South Diving Company and Blackbeard Scuba both offer charters. Swim along reefs and wrecks, including sunken World War 11 vessels!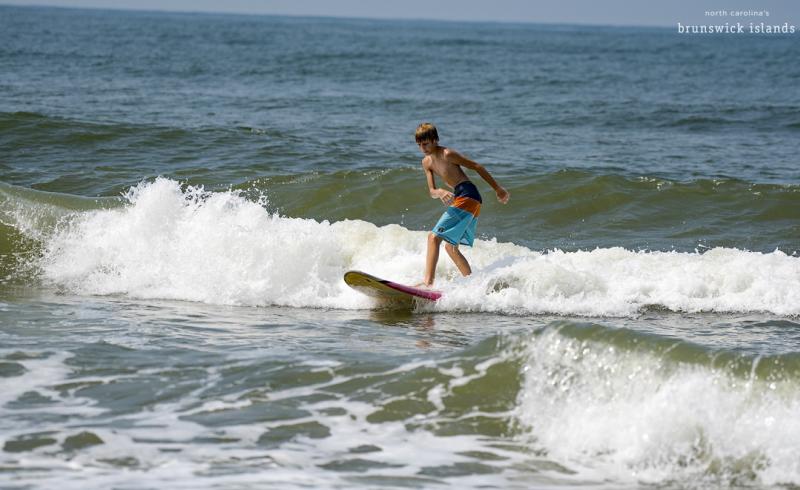 Paddlesports and Charter Fishing 
Feeling landlocked? Your next adventure is just around the bend on a paddle board or in a kayak! In the Brunswick Islands, you can paddle your way through local creeks and rivers, salt marshes, and the Intracoastal Waterway. Need some guidance or gear before you paddle out? Several expert adventure outfitters in the area are available to provide equipment, training and guide services. Prefer to do your own thing? Bring your gear with you and check out the different launch sites available for visitors to use. For a deep sea adventure, take a half or full day fishing charter! Our local charter captains will help you find the big catch, whether it's out in the Gulf Stream or in-shore fishing.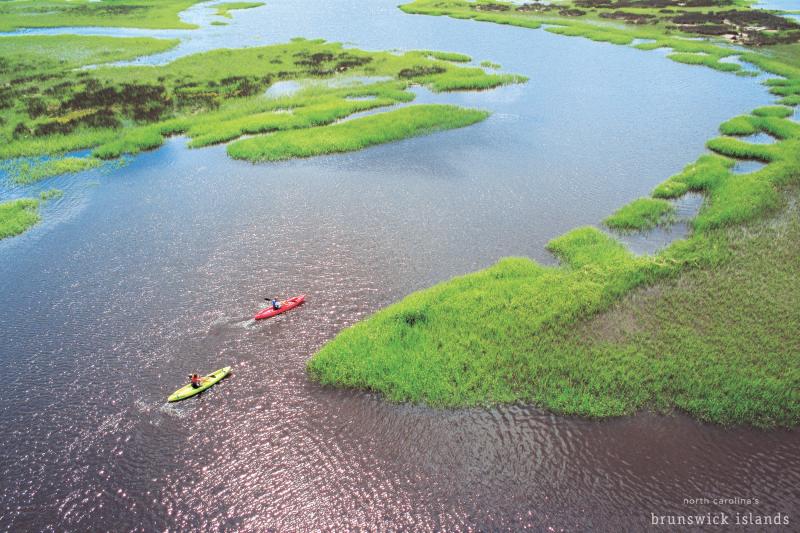 Tours 
Prefer to stay dry? From the breezy comfort of a tram or bicycle, to a classic walking tour, there are many ways to tour the area's classic southern architecture and charming waterfront attractions! For the history buffs and film buffs, a tour in Southport won't disappoint. Known as one of the "Best Coastal Small Towns," by USA Today, Southport's history dates back to the 1800's and is home to locations captured in many films and television shows. For the real thrill seekers, Southport also offers lantern-led Ghost Walk tours.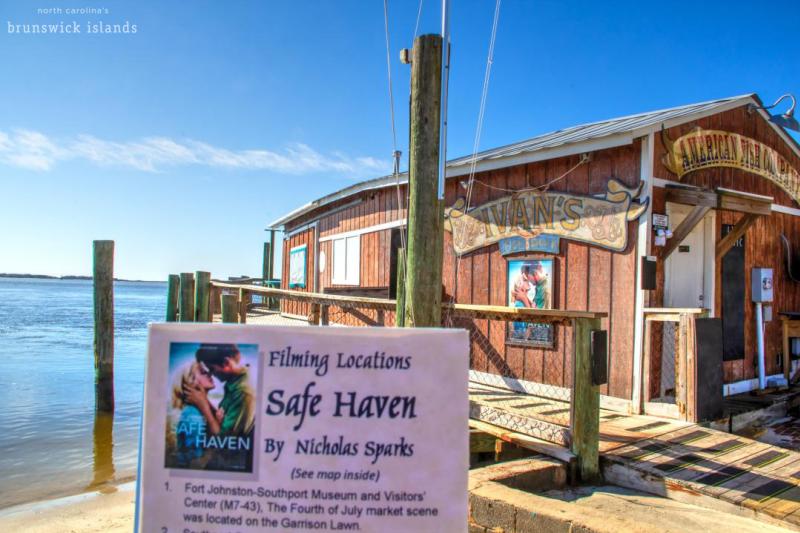 Nature Preserves and Parks
Looking for a tour with a hint of wildlife? During summer, you can explore the beauty of Bird Island's undeveloped, 1200 acre ecosystem through a guided tour with the Bird Island Preservation Society. Prefer to do your own thing? Reconnect with nature on a blissful stroll through one of the many nature preserves or parks in the Brunswick Islands!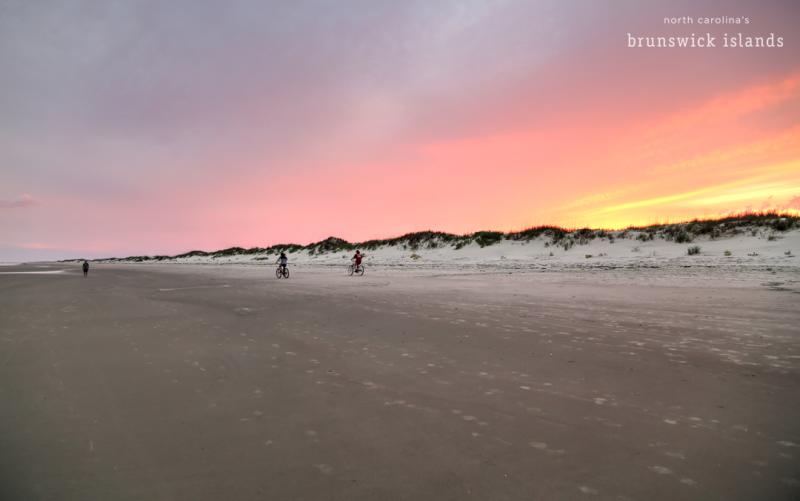 Biking
Ready to discover the best hidden gems as you wind through quaint seaside towns? Treat yourself to a quintessential seaside experience by renting a bike and discovering our enchanting island towns for yourself. You'll feel like a Brunswick Islands local as you breeze past scenic ocean views and colorful storefronts while searching for your next adventure!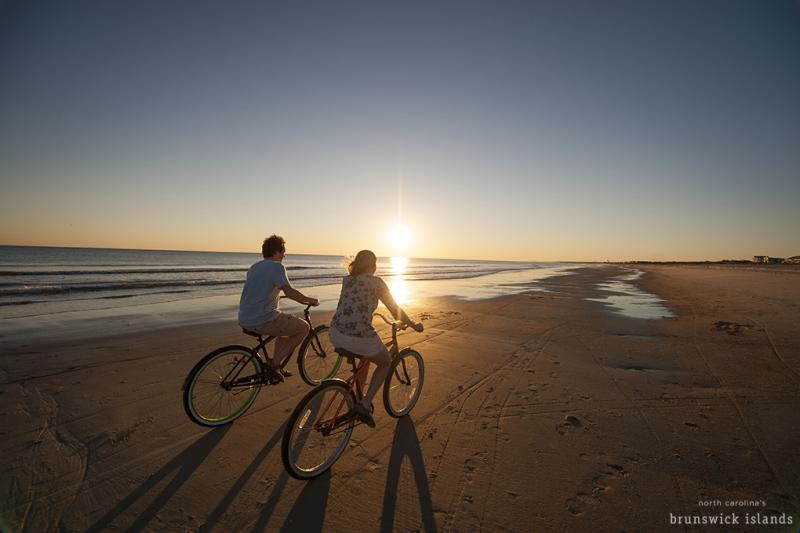 Zip Lining
Take your coastal excursion to new heights as you soar above a swamp from a 10 line, 3 bridge, zipline tour at The Swamp Park in Ocean Isle Beach! Families can also explore the swamp's natural habitat from down low on a swamp boat eco tour. Looking to keep the adventure going even more? The Swamp Park also offers an aerial park with 53 different obstacles, guided ATV tours, and a reptile sanctuary filled with alligators and large turtles!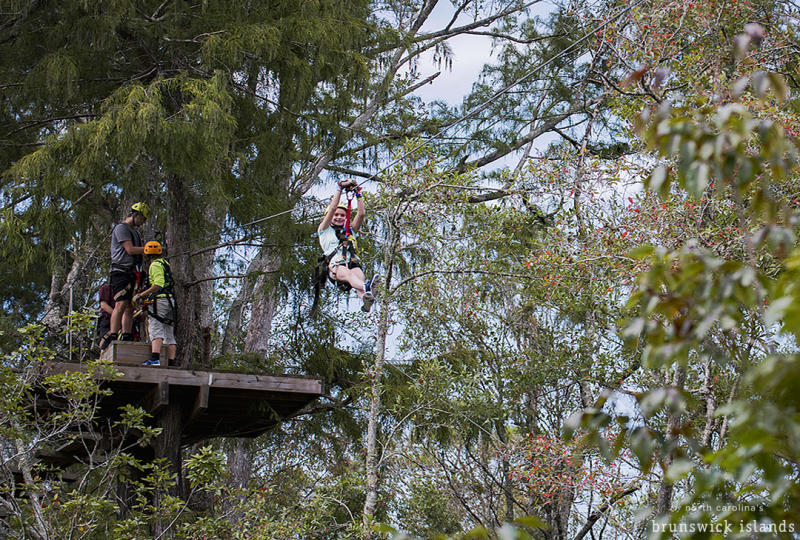 Lighthouses
Looking for a middle ground between a high-flying adventure and grounded escape? Climb to the top of one of the lighthouses in the Brunswick Islands for a breathtaking view! The Oak Island lighthouse, located in Caswell Beach, and the Old Baldy lighthouse, in Bald Head Island, are both filled top to bottom with history and boast spectacular sights of the endless beaches and ocean.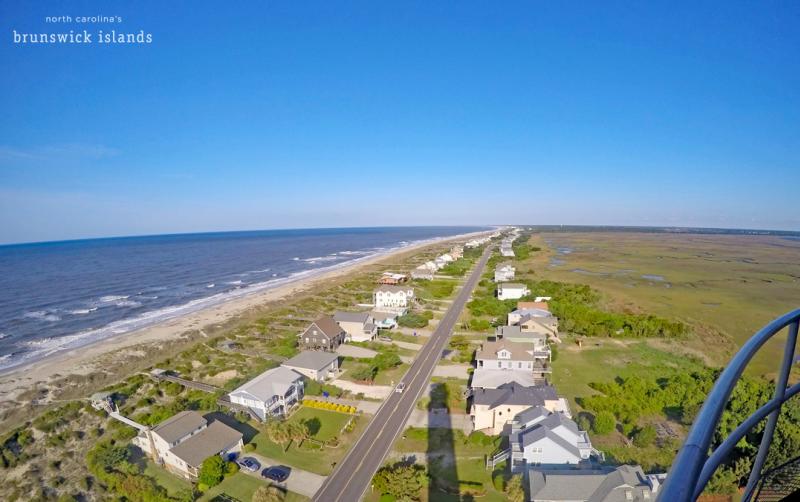 Helicopter Tours and Biplane Rides
Ready to climb to even greater heights? Experience the clearest view of the Carolina coast from a custom air tour with Brunswick Air, or on a helicopter tour with High Tide Helicopters! If you're interested in learning to fly, High Tide Helicopters also offers discovery flights, so you can fly a helicopter for the first time with an instructor! Looking for another sky high adventure? Head over to Skydive Coastal Carolinas for the biggest thrill of them all, skydiving!
The Brunswick Islands sets the bar higher for adventurers and beckons travelers to find their adventurous side! Whether it's by exploring the surf and saltwater, or soaring over southern swampland, visitors of the Brunswick Islands will find plenty of ways to quench their thirst for adventure! To learn more about North Carolina's Brunswick Islands, and to plan your trip, visit www.NCBrunswick.com.