Sometimes cloudy skies decide to follow you on your vacation. Even the best-laid beach plans can be interrupted by a bit of inclement weather. While sunny skies are always ideal for a coastal getaway, North Carolina's Brunswick Islands offer an abundance of enticing indoor activities that are not only unbeatable elements of a foolproof rain plan, but also make for incredible vacation stops to experience under the clearest of skies. No matter the weather, the travel forecast will read 100% chance of fun with these indoor activities and experiences.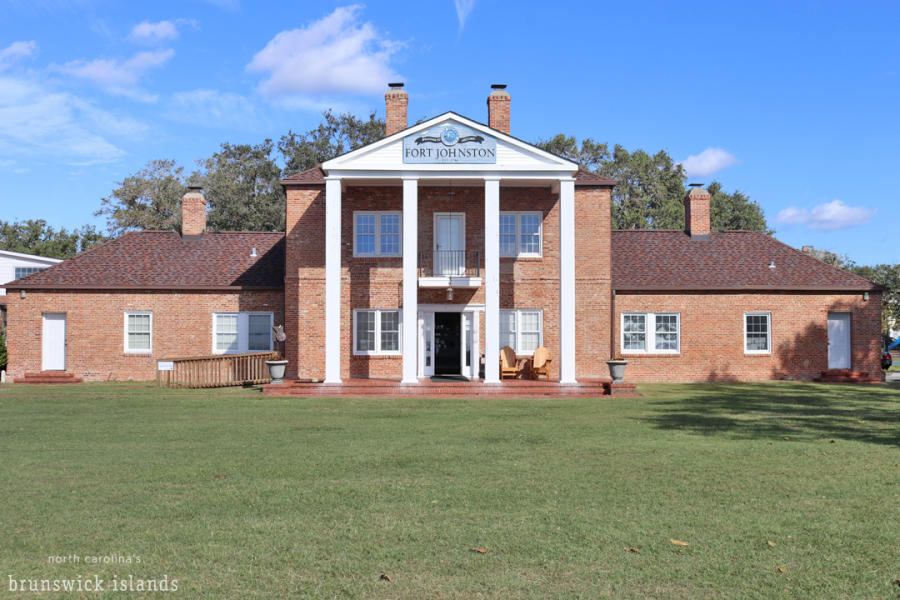 Learn Something New
While our 45 miles of tranquil beaches are no stranger to the national spotlight, our scenic and lively community offers visitors more than just sand and surf. History buffs can venture to Southport to experience Fort Johnston-Southport Museum & Visitors Center and the North Carolina Maritime Museum. Fort Johnston-Southport Museum, originally built by the British in the mid-1700s, offers docent lead or self-guided tours showcasing the history, heritage and culture of Southport. For an even broader look into the history of the Brunswick Islands, the North Carolina Maritime Museum at Southport shares the story of the Cape Fear region, complete with pirates, blockade running, riverfront archaeology and more. Science seekers can enjoy a rainy day spent under the stars at the Ingram Planetarium on Sunset Beach or a day spent exploring one of the largest dry aquariums on the East Coast at the Museum of Coastal Carolina on Ocean Isle Beach. The Visitors Center at Brunswick Town Fort Anderson in Winnabow includes a video history of the site as well as archaeological artifacts. Guests of all ages and interests can immerse in the rich history and unique culture of the Brunswick Islands with an incredible array of indoor museums and historic attractions that prove a rainy day at the beach still beats a sunny day at the office.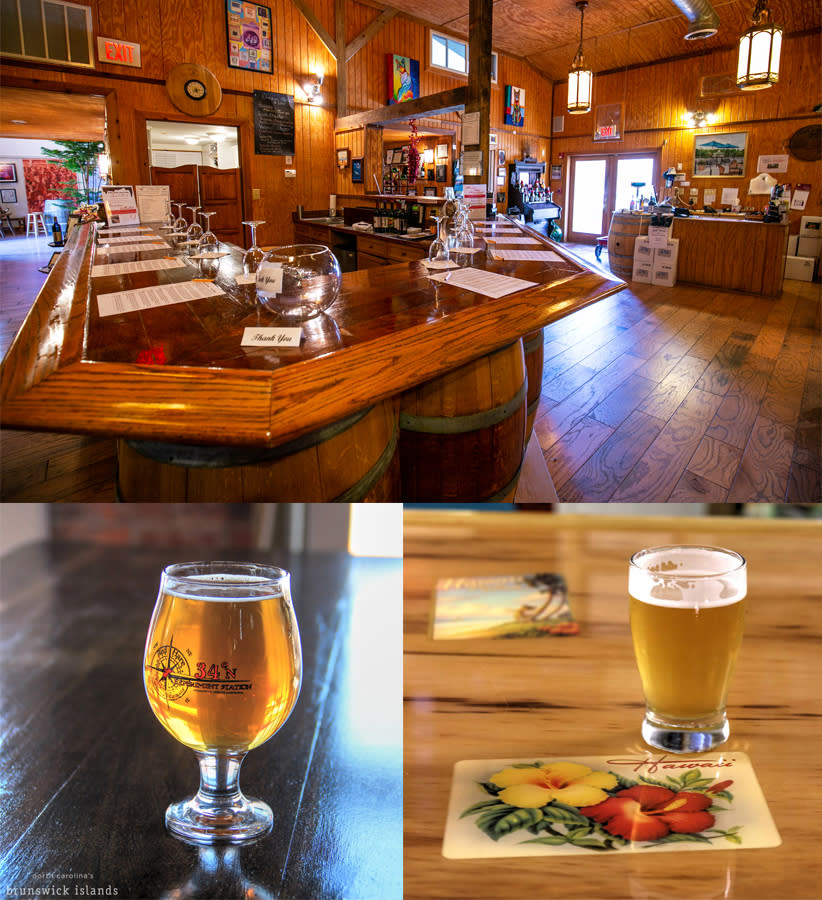 Check Out the Culinary Scene
Enacting a rain plan shouldn't mean taking a raincheck on a good time. With countless culinary experiences offering the best in seafood, family dining and international cuisine, there are endless opportunities to spend quality time with your family and travel companions around a fun and flavorful meal. Many area restaurants offer exceptional waterfront views of the Intracoastal Waterway, Atlantic Ocean, and area rivers. The booming restaurant scene of North Carolina's Brunswick Islands is accompanied by a handful of local hotspots serving up good times by the glass. Makai Brewing Company not only crafts tasty Brunswick Islands brews, but also brings the spirit of Hawaii to even the most overcast of days. At 34° North Experiment Station Brewery, the second location for the Red Hare Brewing Company, guests can enjoy small batches of funky experimental beers, inspired by the wild yeast and bacteria of the coastal winds. Local flavors can also be found at Silver Coast Winery in Ocean Isle Beach where guests can enjoy winery tours, tastings, an art gallery, gift shop and more. In addition to local breweries and the winery, a list of area taprooms and wine bars can be found here. For refreshments the whole family can enjoy, take a visit to one of the many ice cream shops in the Brunswick Islands!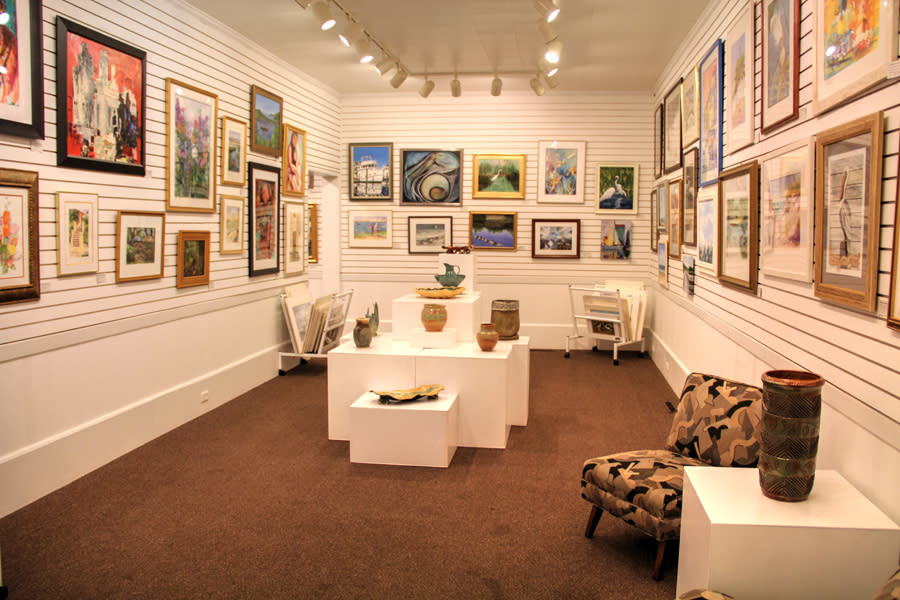 Take Time for Retail or Spa Therapy
When life gives you rain, seek a little retail therapy. Throughout our islands and towns, a large selection of specialty shops, art galleries, local craft boutiques and antique treasures await. Whether you are on the hunt for the perfect souvenir or a little something special, you are sure to find exactly what you are looking for among a beautiful coastal backdrop, stunning southern homes and charming streets. For Christmas in July, visitors can stop by The Christmas House in Southport or St. Nick Knacks/Callahan's in Calabash for a fun collection of festive goodies sure to make a rainy day feel like the most wonderful time of the year. No matter your taste or budget, there is something for everyone to shop and experience.  For a little "me time" try a trip to one of the area's many day spas for some pampering.
For even more rainy day itinerary ideas, ask a local! Members of our friendly coastal community are sure to have the inside scoop on how to make the most of what Mother Nature has in store. Rain or shine, a vacation to North Carolina's Brunswick Islands is always a good time.
For more information on things to do at North Carolina's Brunswick Islands, please visit www.NCBrunswick.com.