A vacation to North Carolina's Brunswick Islands goes far beyond spacious beaches and coastal scenery. Across our five unique barrier islands, you'll find all the activities that make for the best beach vacation memories, along with a few unexpected surprises.
Here are 10 Brunswick Islands' bucket list activities sure to enhance your vacation with lifelong memories for you and your family to treasure for years to come. 
1. Leave a note in the Kindred Spirit Mailbox
Venture down a secluded stretch of beach on foot or by bike to discover a coastal secret and unexpected sight, sure to give you time to reconnect with self and spirit. Located one mile from the last public beach access on Sunset Beach among the dunes of undeveloped Bird Island, the Kindred Spirit Mailbox draws visitors who wish to write their thoughts, prayers, dreams, and wishes in the mailbox's small notebooks. These words are then left there for the next kindred spirit to find and read. Take a seat on a nearby bench and write down your innermost thoughts and dreams on one of the notebooks inside the mailbox, or read notes left by other visitors.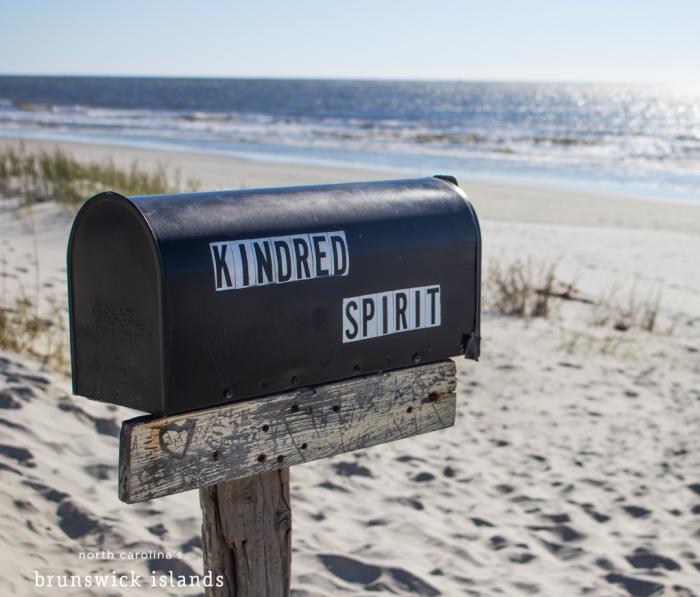 2. Climb to the top of a Lighthouse
Looking for a bucket list item that is both thrilling and uplifting? North Carolina's Brunswick Islands is home to two lighthouses for visitors to tour and climb. Leave your car on the mainland, take the ferry over to Bald Head Island and climb to the top of Old Baldy. The oldest lighthouse standing in North Carolina, Old Baldy was built in 1817 and has maintained its original form and location for over 200 years. Located on Caswell Beach, the Oak Island Lighthouse was built in 1958 and is the newest lighthouse in North Carolina. Climb up a unique series of ship ladders with 131 steps to experience a breathtaking 360-degree view of the Atlantic Ocean. Be sure to book your tour at least two weeks in advance through the Oak Island Lighthouse website.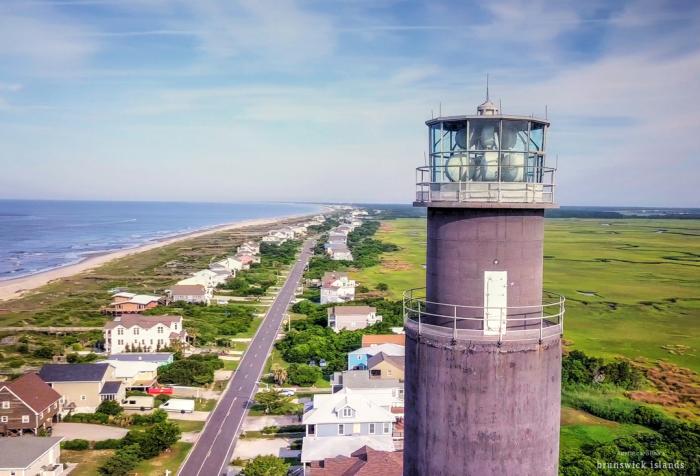 3. Watch the Sun Rise and Set over the Atlantic Ocean. 
Named one of "10 Incredible Phenomena You Have to See in Fall" by Weather.com, the beaches of North Carolina's Brunswick Islands south facing beaches have the rare distinction of running east-west as they parallel the shore. During the fall and ending early spring, this orientation means that you can sit on Oak Island, Caswell Beach, Sunset Beach, Ocean Isle Beach, or Holden Beach and watch both the sunrise and sunset over the Atlantic Ocean.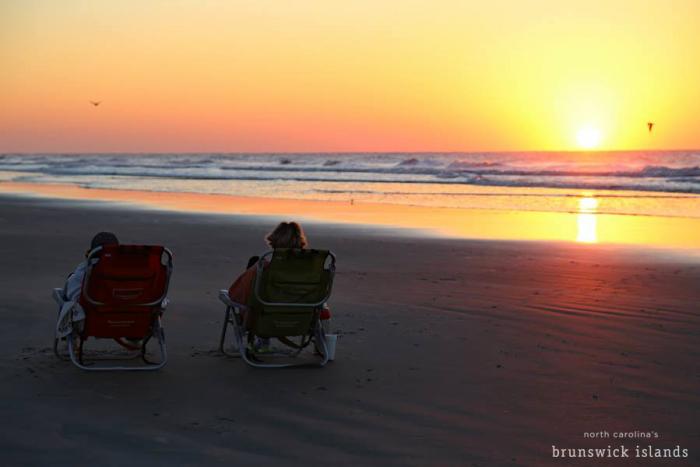 4. Be on Turtle Watch 
Witness the incredible sight of 250-pound Loggerhead sea turtles laying their eggs on the beach, followed by their babies making their first journey from their nest to the sea. From May to August, you might spot the mother laying her eggs in the dunes, and from July to October the babies hatching and venturing toward the ocean. Local Sea Turtle Protection Organization volunteers monitor the nests throughout the season to answer questions about the process and can tell you when nests may be ready to hatch. Also, several of the Sea Turtle Protection Organizations offer free "Turtle Talks" throughout the summer. Visit our events calendar for details.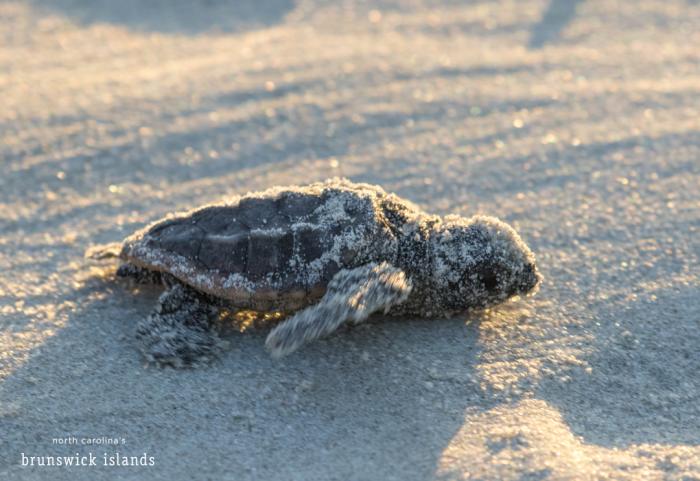 5. Go Beyond the Beach 
Behind our spacious beaches, a whole different side to our barrier islands is just waiting to be discovered. Experience the serenity and solitude of the marshes, waterways, creeks, and inlets of North Carolina's Brunswick Islands. A kayak or stand-up paddleboard journey through these quiet tributaries reveals birding, photography, fishing, star, and moon gazing opportunities for visitors to enjoy. Rent a kayak or put in your own on the Intracoastal Waterway or one of our many launch sites, and float along with the gentle current amidst the beautiful coastal ecosystem and deltas.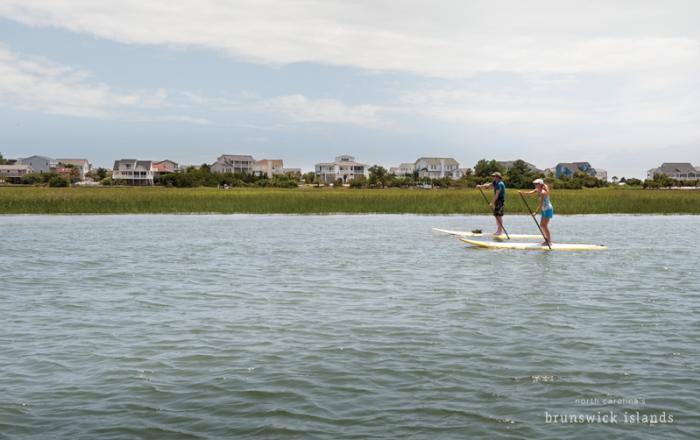 6. Zip Line through a Swamp
Feeling adventurous? Head on over to The Swamp Park and soar high above on a 10 line 3 bridge 2.5-hour zipline tour or explore the swamp from down below on a swamp boat eco-tour. From up high, or down below, there is plenty of local wildlife to see and fun activities for all age groups to enjoy.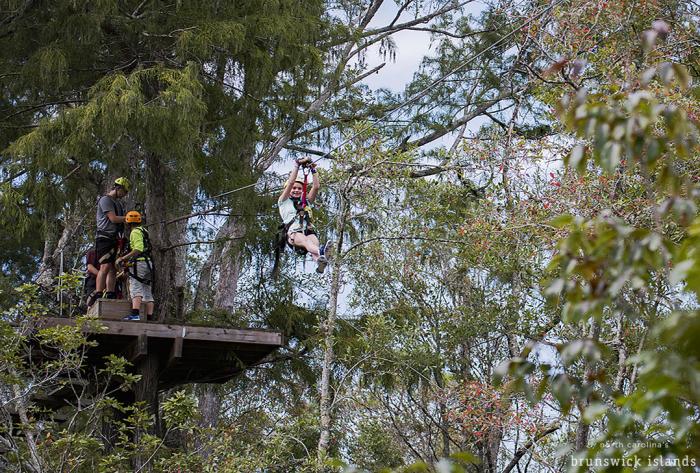 7. Explore the Area's Rich History  
North Carolinas Brunswick Islands is home to many historic landmarks and unique museums. For those searching for a bucket list activity that is truly a cultural experience, plan to explore one or more of the area's many historic attractions.
Brunswick Town/Fort Anderson Site: Once a pre-revolutionary port on North Carolina's Cape Fear River, this town holds an abundance of fascinating history, old artifacts, and items that have been uncovered by archaeologists and are now on display.
Old Smithville Burying Ground: Located in Southport, this site is full of history and has been featured in several films in the area including Nicholas Spark's A Walk To Remember.
 Sunset Beach Bridge & Museum: The old wooden Swing Bridge spanned the Intracoastal Waterway between Sunset Beach and the mainland from 1958-2011 before it was decommissioned and a portion placed on the mainland. The Bridge Tender's House now serves as a museum and contains artifacts from the ship called the Vesta, which was set on fire and sunk during the Civil War after attempting to run a northern blockade.
For a full list of museums and historical landmarks, visit here.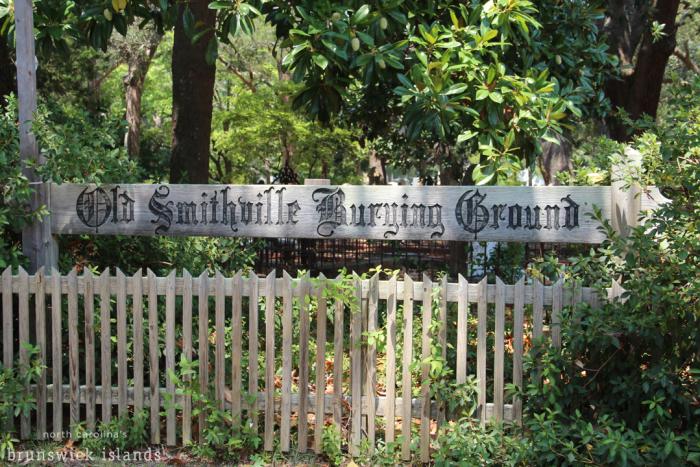 8. Fish off a Pier
Large fish are known to lurk around piers, and North Carolina's Brunswick Islands has several piers perfect for reeling in the catch-of-the-day: Ocean Isle Pier, Oak Island Pier, Ocean Crest Pier, Holden Beach Pier, Sunset Beach Pier, and Southport Pier. Best of all, you'll always find friendly locals and visitors willing to offer advice on what's biting and how to reel in your prize.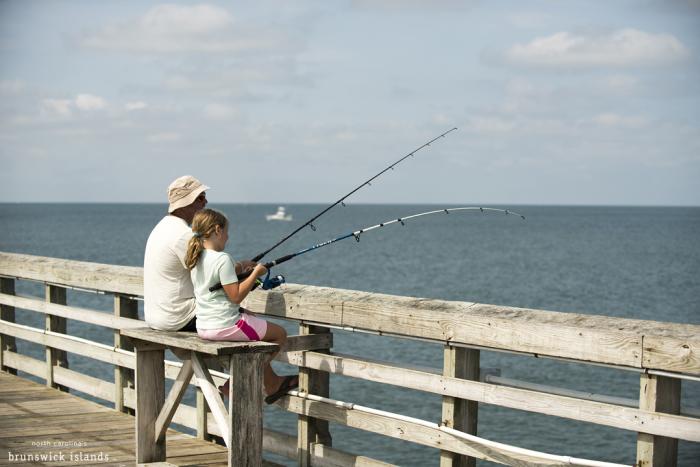 9. Eat at the "Seafood Capital of the World."
No vacation to the Brunswick Islands is complete without grabbing a bite to eat in Calabash. Enjoy fresh seafood with famous Calabash-style cuisine in the town where it was created. Known as the "Seafood Capital of the World," Calabash is home to several locally-owned restaurants serving up lightly-battered, perfectly prepared seafood. Numerous restaurants throughout the islands - many with outdoor waterfront dining - feature menus with fresh, locally-caught seafood and home-style sides.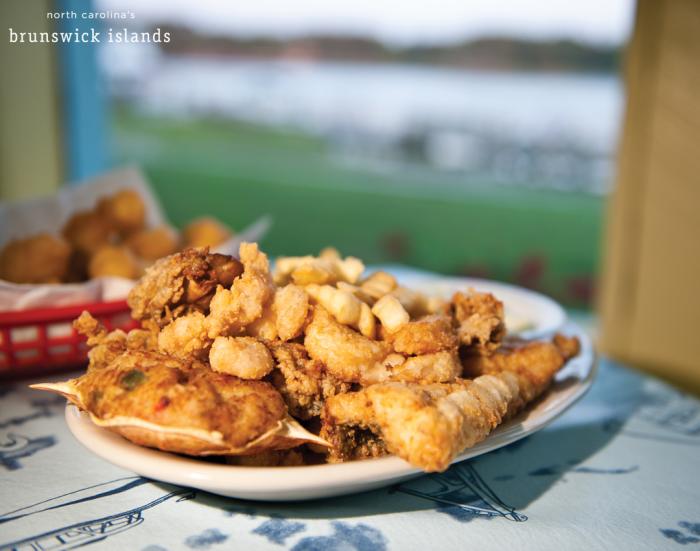 10. Treat Yourself to Something Sweet 
Is it really a vacation if you don't treat yourself to something sweet? Sweeten up your bucket list by planning to stop by one of the many locally-owned ice cream shops and creameries sprinkled throughout North Carolina's Brunswick Islands. With unique flavors and quality ingredients, you'll be in for a real treat. Each shop offers something special, whether it's homemade recipes, specialty cones, or a welcoming environment with rocking chairs to sit and enjoy some dessert.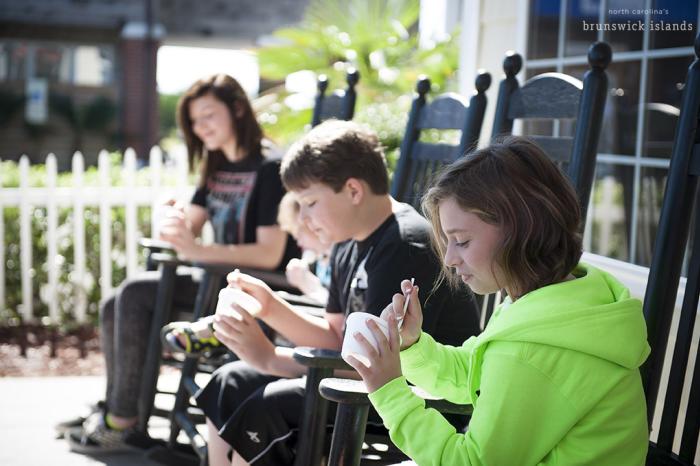 To begin planning your bucket list-worthy beach vacation to North Carolina's Brunswick Islands, visit here.