North Carolina's Brunswick Islands offers more than just gorgeous beaches, lovely towns and beautiful coastal scenery. Here is a bucket list of ten fun activities that all visitors should do during their stay.
1. Leave a note in the Kindred Spirit Mailbox
Standing slightly tilted in the shifting sand of undeveloped Bird Island and far down the beach from the nearest public access point, the Kindred Spirit Mailbox draws visitors who want to write their thoughts, prayers, dreams and wishes in the mailbox's small notebooks. These words are then left there for the next kindred spirit to find and read.
2. Visit the old Sunset Beach Swing Bridge and Museum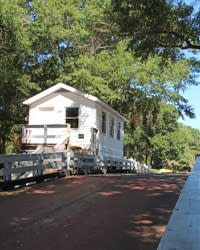 The old wooden Sunset Beach Swing Bridge spanned the Intracoastal Waterway between Sunset Beach and the mainland from 1958-2011 before it was decommissioned and a portion placed on the mainland. The Bridge Tender's House now serves as a museum and contains artifacts from the a ship called the Vesta, which was set on fire and sunk during the Civil War after attempting to run a northern blockade.
3. Zip Line through a Swamp
Guests to The Swamp Park can soar over the Shallotte River Swamp on one of the park's zip lines or climb to the treetops on the Aerial Adventure challenge courses. Those who want to stay closer to the ground can set out on a swamp boat eco tour to see the local wildlife and help trap crawdads, fish, turtles and frogs and see where George Washington is believed to have crossed through the area in 1791. 
4. Fish o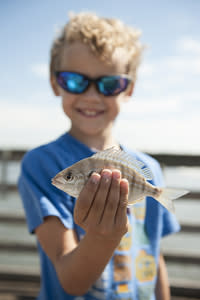 ff a Pier
Large fish are known to lurk around piers, and North Carolina's Brunswick Islands has several piers perfect for reeling in the catch-of-the-day: Ocean Isle Pier, Oak Island Pier, Ocean Crest Pier, Holden Beach Pier, Sunset Beach Pier and Southport Pier.
5. Climb to the top of a Lighthouse
Climb to the top of Old Baldy, the oldest standing lighthouse in North Carolina, located on Bald Head Island. Leave your car on the mainland and journey to the island by ferry.
The Oak Island Lighthouse, built in 1958, is the newest lighthouse in North Carolina, and visitors must climb a series of ship ladders with 131 rungs to reach the top balcony instead of the traditional spiral staircase. Tours can be made by appointment. (At this time, tours to the top of the Oak Island Lighthouse are not expected to resume until at least July)
6. Kayak on the Intracoastal Waterway
While the beauty of the beaches is the big draw, others prefer the mystery, serenity and solitude of the marshes of North Carolina's Brunswick Islands. The colorful marshes meander and curl, hiding secrets and treasures of the coast. A kayak journey through these quiet tributaries reveals birding, photography, fishing, star and moon gazing opportunities. Rent a kayak or put in your own on the Intracoastal Waterway and float along with the gentle current amidst the beautiful coastal ecosystem and deltas.
7. SUP or Skim
Stand-up paddle boarding (SUP) is a growing trend among beachgoers, who stand on top of a surfboard-shaped board and propel themselves through the water with a long-handled paddle.  Those who want to stay closer to shore can try their hand at skim boarding, which involves balancing on a thin wooden board thrown across the inch or so of water that climbs up the shore after a wave breaks.
8. Live like a Local
North Carolina's Brunswick Islands offers guests the feeling of small town beach life at its finest. Friendly people, quaint buildings and great food are sure to make visitors feel like the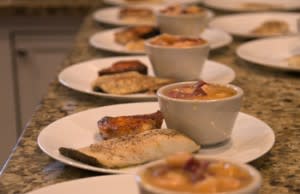 y have found their home away from home. Rent a beach house this summer on Oak Island, Caswell Beach, Sunset Beach, Holden Beach, Ocean Isle Beach, or Bald Head Island, visit the local fish market for some local seafood and cook up your own authentic beach party meal just like a local would.
9. Watch the Sunrise and Sunset
Named one of "10 Incredible Phenomena You Have to See in Fall" by Weather.com, the beaches of North Carolina's Brunswick Islands have the rare distinction of running east-west as they parallel the shore. Beginning in late fall and ending early spring, this orientation means that you can sit on Oak Island, Caswell Beach, Sunset Beach, Ocean Isle Beach or Holden Beach and watch both the sunrise and sunset without having to move your beach chair.
10. Witness a Turtle Hatching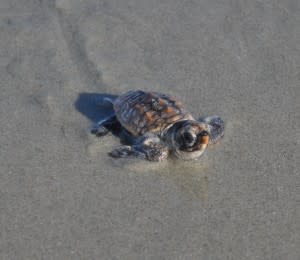 There is probably no experience more unforgettable and powerful than watching baby sea turtles "boiling" out of the nest and racing to the water line. Sea turtle conservation is conducted across North Carolina's Brunswick Islands. For example, Ocean Isle Beach's Sea Turtle Protection Program cares for these gentle giants of the sea, telling their primitive story of mating, nesting, and hatching that has remained essentially unchanged for 200 million years. Sea Turtle nesting and hatching season runs from May through October. Visit oibseaturtles.org, sunsetbeachturtles.org,    hbturtlewatch.org,  caswellturtlewatch.org,   bhic.org/sea-turtle-protection-program, and okiseaturtle.org for more information.  View a video of a turtle hatching here.