From inspiring generations of beachgoers to renowned authors, North Carolina's Brunswick Islands is no stranger to the social media spotlight. Visitors and locals alike are often seen with their cameras out capturing a small piece of what makes these uniquely charming and beautiful communities of North Carolina's Brunswick Islands such special places. With so much to do and see, the Brunswick Islands are not only photo ready, but photo worthy.
Check out our insider tips on how to seek Instagram inspiration for your next trip as well as our list of some of the top Instagrammable places that are sure to give your followers a serious case of vacation envy.
Tips for using Instagram on your next vacation to the Brunswick Islands:
Be sure to follow the official NC Brunswick Islands Instagram account - @NCBrunswickIslands.
Explore the area by checking out trending hashtags. Popular area hashtags include #NCBrunswickIslands, #BrunswickIslands, #SouthportNC, #CalabashNC, #BaldHeadIsland, #HoldenBeach, #OakIslandNC, #OceanIsleBeach, #SunsetBeachNC and #CaswellBeachNC.
Explore even more by geo-tag. Click the location name above the photo to see other photos people have taken there. Let your fellow beachgoers be your guide!
Use the bookmarking feature on Instagram to save posts featuring some of your favorite places or to build your own beach bucket list.
Ready to make some photo magic? These spots are sure to be stunning backdrops for your next Instagram post or story!
Ocean Piers
Few sites are more iconically coastal than a scenic ocean pier. At North Carolina's Brunswick Islands we have a surplus of picture-perfect piers for watching sunrises and sunsets, casting a line or simply taking a stroll. Each of our ocean piers offer special views that make for an unparalleled photo-op.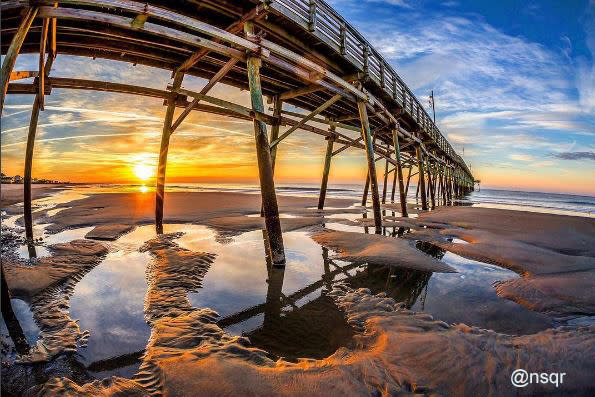 Kindred Spirit Mailbox
Tucked away in the dunes of beautiful Bird Island is a mailbox full of secrets. The Kindred Spirit Mailbox is a true hidden gem holding small notebooks full of the thoughts, dreams, wishes and prayers of roaming travelers. Take a tranquil stroll along Bird Island to see the mailbox firsthand, soak in the magic and share your story.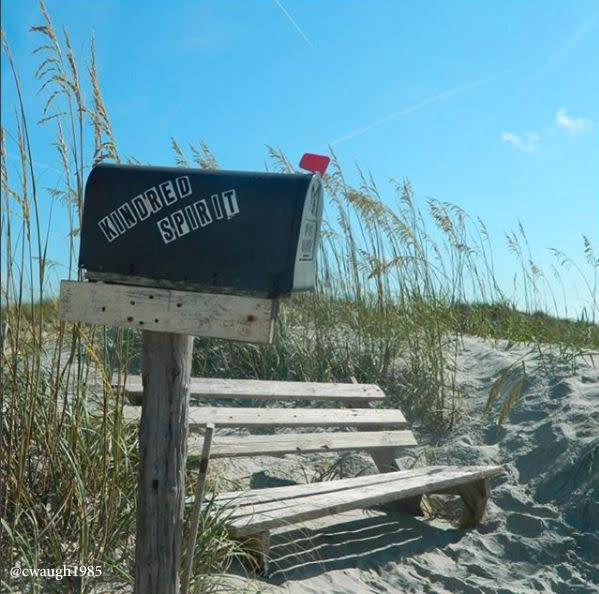 Nicholas Sparks in the Brunswick Islands
North Carolina's Brunswick Islands has been featured in many of Nicholas Sparks' books and films. Take a Nicholas Sparks tour around the Brunswick Islands to see, and capture for Instagram, the landmarks used to inspire Sparks' writing or that were featured in his films. See the restaurant where Katie worked in Safe Haven, take a stroll through the graveyard where Jamie and Landon stargaze in A Walk to Remember or visit the coastal town of Sunset Beach where Hope and Tru met in Every Breath.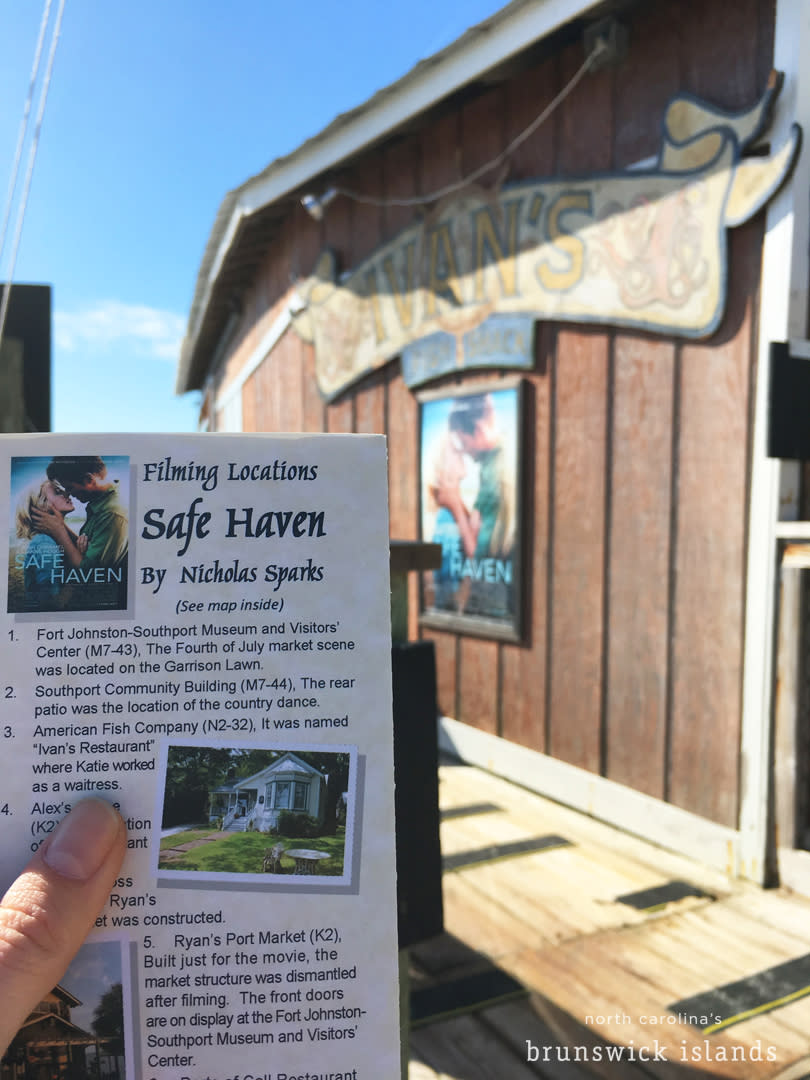 Lighthouses
Lighthouses are a longtime enchanting staple of maritime lore, evoking images of welcoming and serene coastal settings. Whether you are seeking an aerial view or a signature coastal shot, the lighthouses of North Carolina's Brunswick Islands are sure to inspire.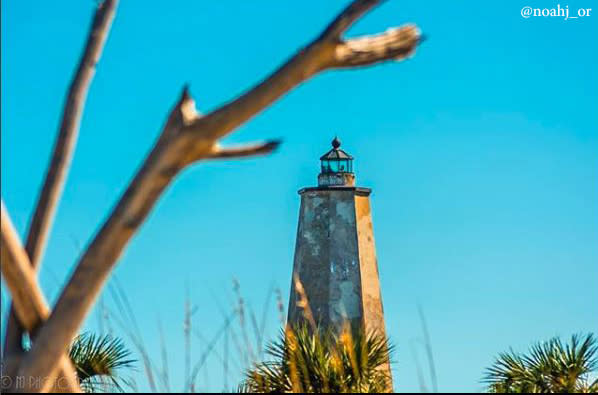 Dry Aquarium at the Museum of Coastal Carolina
Every vacation needs a rain plan, and your Instagram bucket list is no exception. For a visually stunning indoor experience, visit the Museum of Coastal Carolina. Visitors can learn about North Carolina's natural history while walking through and capturing images of one of the largest dry aquariums on the East coast.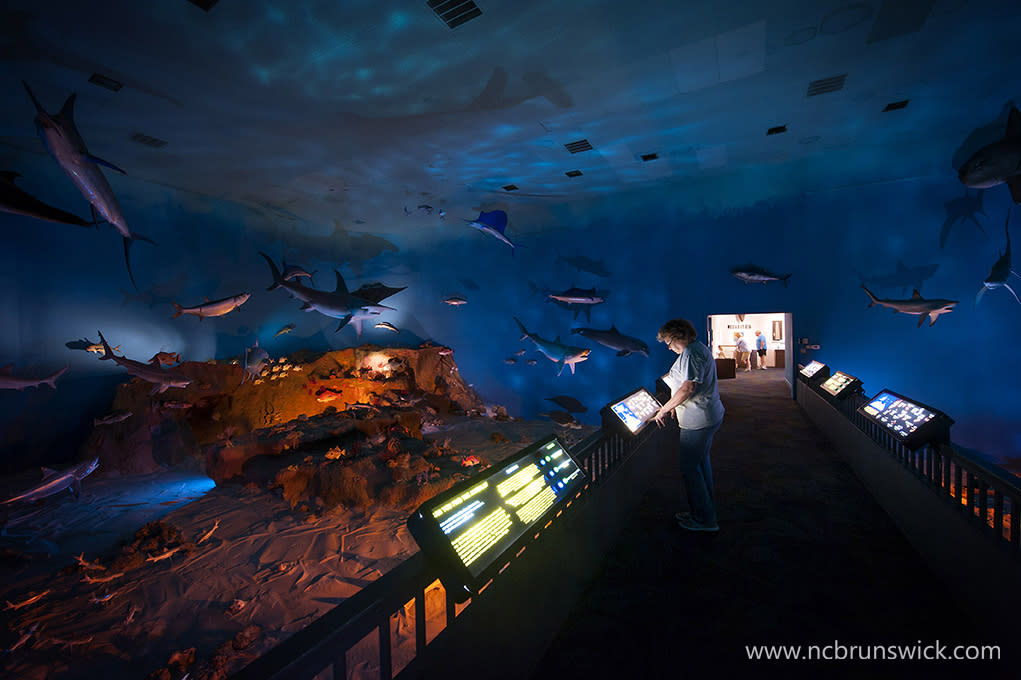 Calabash Waterfront
Calabash may be known as the "seafood capital of the world," but that isn't the only thing it's known for. With a beautiful, picturesque waterfront there is no telling as to how many Instagramable opportunities await. Watch a jaw-dropping sunrise or sunset over the water, have dinner at one of many waterfront dinning options or grab a sweet treat at the Calabash Creamery. If Calabash isn't already on your Instagram bucket list then it needs to be added.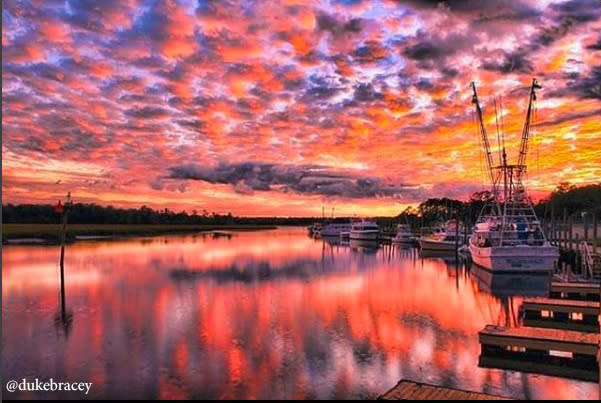 Silver Coast Winery
Nestled among the pine trees and North Carolina foliage near Ocean Isle Beach is a well-kept secret known as the Silver Coast Winery. After touring the winery, stroll through the garden or browse through the local art featured in the gallery. The award-winning wines can also be sampled, and celebratory photos taken, at the Silver Coast Winery Tasting and Taproom located in the heart of picturesque Downtown Southport. This is the perfect location to say "cheers" and test out the boomerang photo feature!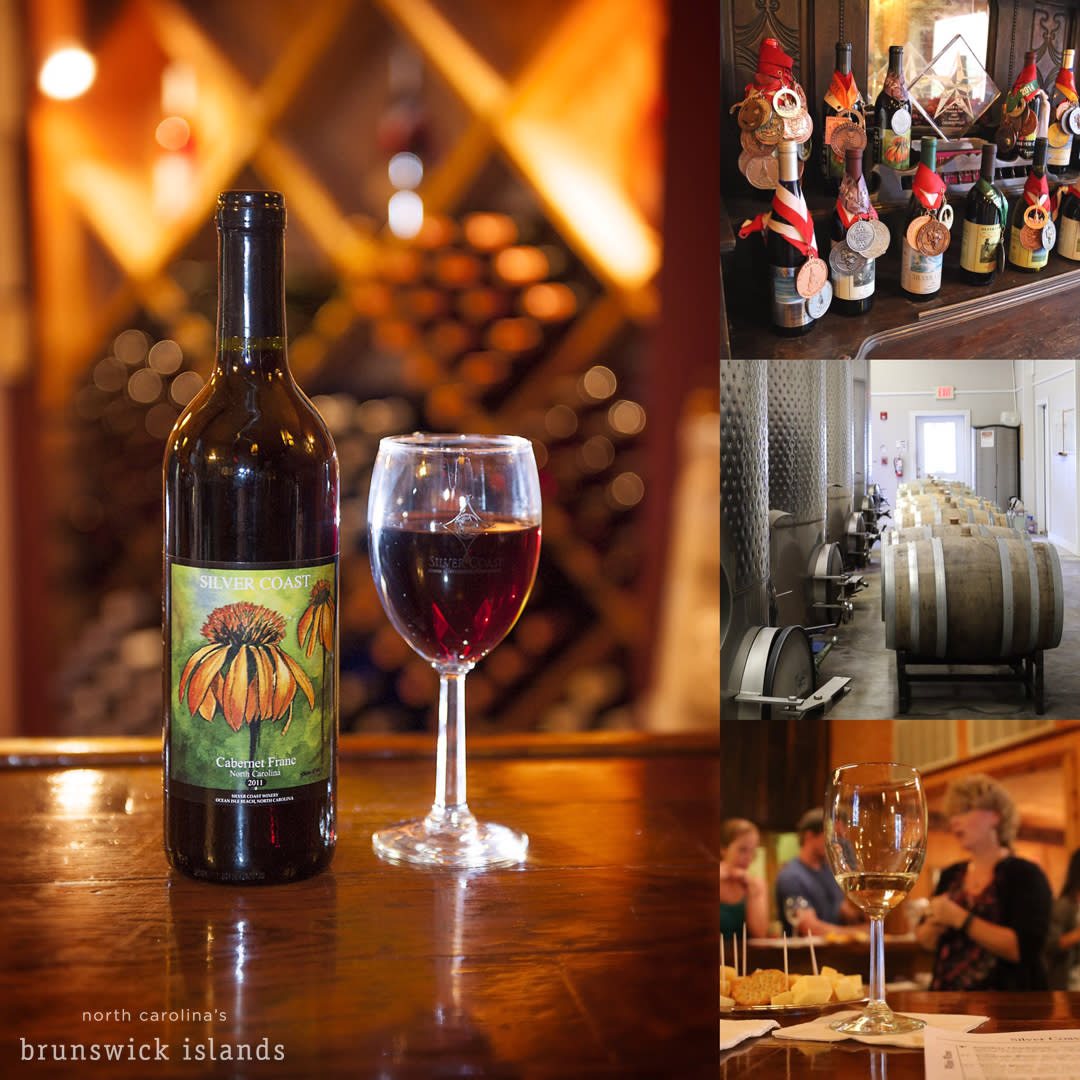 Southport Yacht Basin
For a quintessential maritime photo-op, add the Southport Yacht Basin to your list of must-visit spots. The beautiful Yacht Basin features the Southport Marina, top notch waterfront dining, and a peaceful gazebo along the Salt Marsh Boardwalk. For an extra bright backdrop, check out Fishy Fishy Café, known for its stellar waterfront dinning and vibrant wall colors. The Yacht Basin is a tranquil site for spending time with loved ones and snapping a shot for the memory books.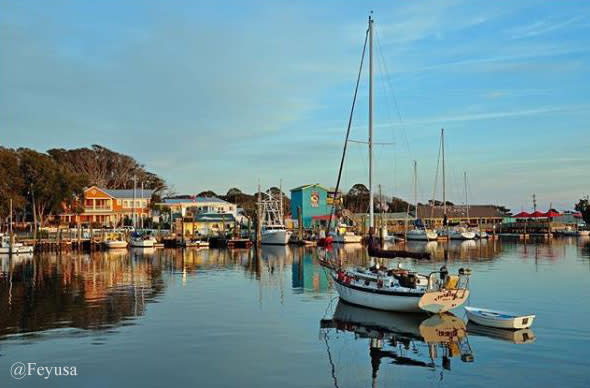 Old Brunswick Jail Museum
History buffs can venture to the Old Brunswick County Jail Museum in Southport. Constructed in 1904 and used until 1971, the jail has two cells and a runabout on the second floor. Docents offer free tours showing visitors the two cells designed with four bunks, a commode and a wash basin. Visitors can even see graffiti etched by Old Brunswick Jail prisoners. The Brunswick Jail was also the backdrop of the popular film Crimes of the Heart.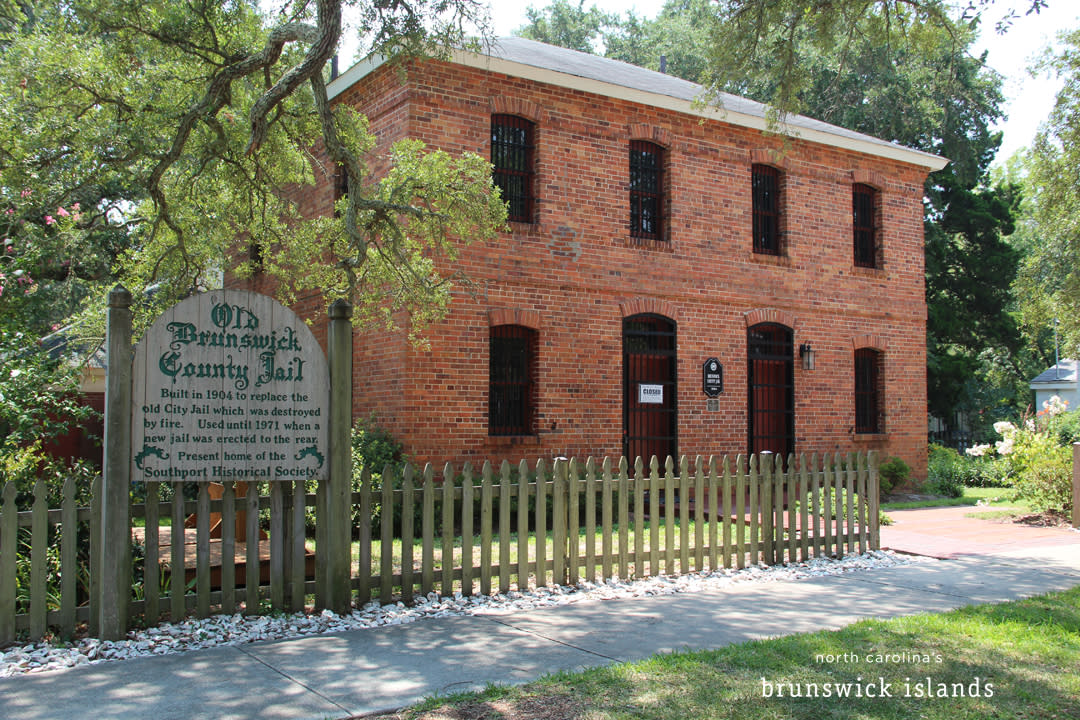 Holden Beach Waterway
Boasting gorgeous waterfront dining views and fun shots of shrimp boats, the Holden Beach Waterway is a bustling spot for sightseers, diners and social media enthusiasts alike. Great spots to take your shot include the Holden Beach Pavilion and Fishing Pier, Bridgeview Park, and the Provision Company at Holden Beach.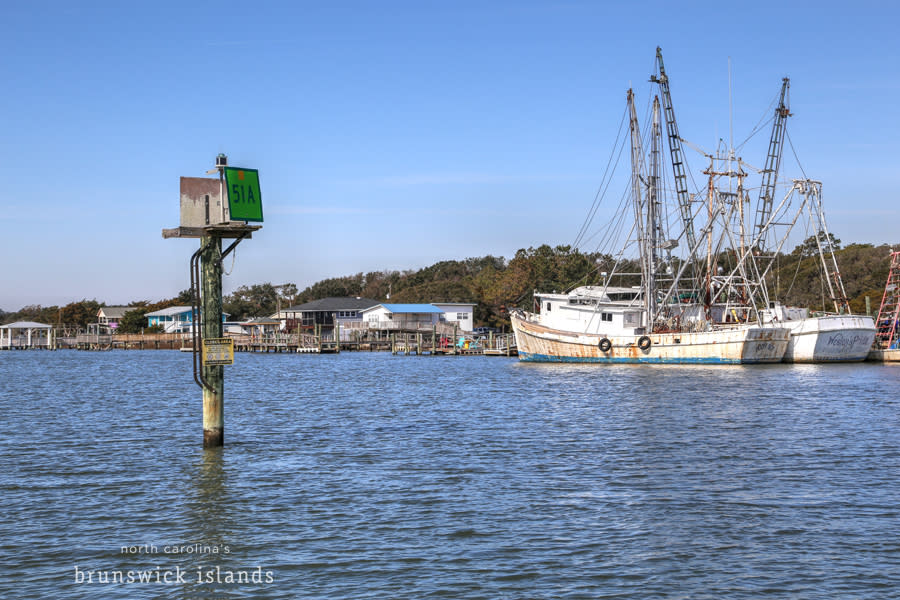 Waterfront Dining
Are you a foodie? Do you love sharing photos of your dinners out while on vacation? Then spice up your food photos by including shots taken at the many waterfront dining options in the Brunswick Islands. The view will be as good as the food!
Beautiful Beaches
Last but certainly not least are all the beautiful beaches of North Carolina's Brunswick Islands. Our 45 miles of pristine sandy beaches make remarkable blank canvases for both memory making and picture taking. Sit back, relax and watch the likes pour in.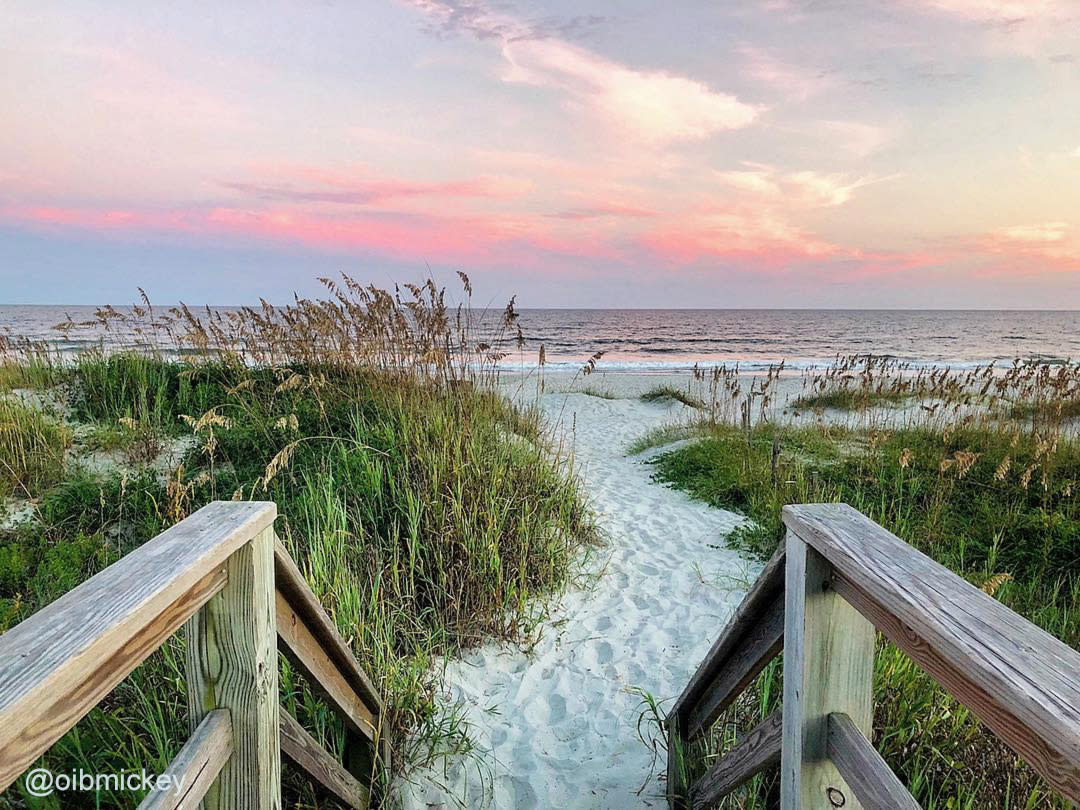 The vibrant communities of North Carolina's Brunswick Islands are undeniably beautiful and best experienced during an extended stay. To start planning your vacation today, please visit www.ncbrunswick.com.  Follow us on Instagram at @ncbrunswickislands.
Edited December 12, 2019