Even with the fall weather setting in, travelers can still enjoy outdoor activities in North Carolina's Brunswick Islands with attractions that make the destination a perfect year-round vacation spot.
Find a new perspective on your next visit and get a bird's-eye view of the Brunswick Islands by zipping, climbing or flying to great heights with spectacular sights.
Zipline Through the Canopies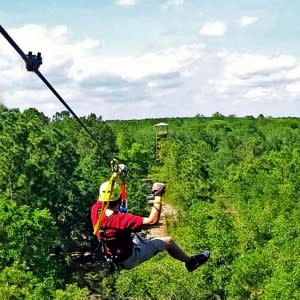 It doesn't have to be summer to explore the treetops by zipline! Soar through the 100-year-old cypress trees with zipline tours at Shallotte River Swamp Park and spot deer, raccoons, wild boar and more in the natural swamp habitat. Shallotte River Swamp Park is open year-round where you can get your fill of fun with 10 zipline stations including 1.25 miles of zipline cable, along with 53 different challenge elements in the aerial adventure park.
Climb Through History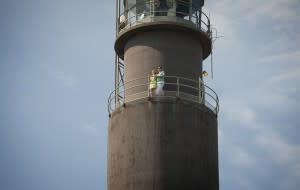 Looking for a middle ground between a high-flying adventure and grounded escape? The Brunswick Islands are home to both the oldest standing lighthouse and the last lighthouse built in North Carolina, and you can climb to the top of both for 360-degree views of the Carolina coast. Essential to the area's history, Old Baldy on Bald Head Island is 110 feet tall and turns 200 years old in 2017. Completed in 1958, the Oak Island Lighthouse on Caswell Beach is the state's newest lighthouse and invites visitors to climb 131 steps to the top with a series of ship ladders – a truly unique experience!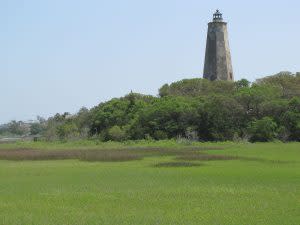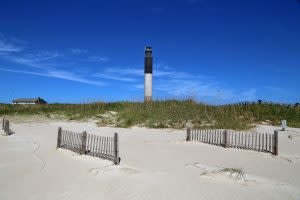 Fly Through the Sky
Boost your adrenaline even more and hop into a helicopter or plane for breathtaking views of the Brunswick Islands. Take an amazing aerial tour by helicopter with High Tide Helicopters. If you're more into DIY, take adventure into your own hands by learning to pilot a helicopter with High Tide Helicopters' professional flight instructors on a Discovery Flight. Or design a custom tour with Brunswick Air.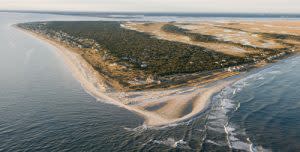 To learn more and plan your high-flying adventure in North Carolina's Brunswick Islands, visit http://www.ncbrunswick.com/fun_and_adventure/attractions.