Sometimes the best things in life are free, and that is no exception in North Carolina's Brunswick Islands. This summer discover just how easy it is to go big on a budget in the Brunswick Islands. When you're visiting, be sure to check out the below eight free activities that are sure to bring on the smiles without breaking the bank or sacrificing the fun factor.
1. Oak Island Lighthouse
Located on Caswell Beach, the Oak Island Lighthouse is a must-visit spot that proves it is possible to elevate your vacation experience at no added cost. The 153-foot structure is the last lighthouse built in North Carolina. While tours to the top of this 15-story beauty are free, friendly donations from visitors are always appreciated and help ensure that future travelers to the area will enjoy the scenic views awaiting atop the 131-step series of ships ladders. Reservations are required for tours to the top of the lighthouse.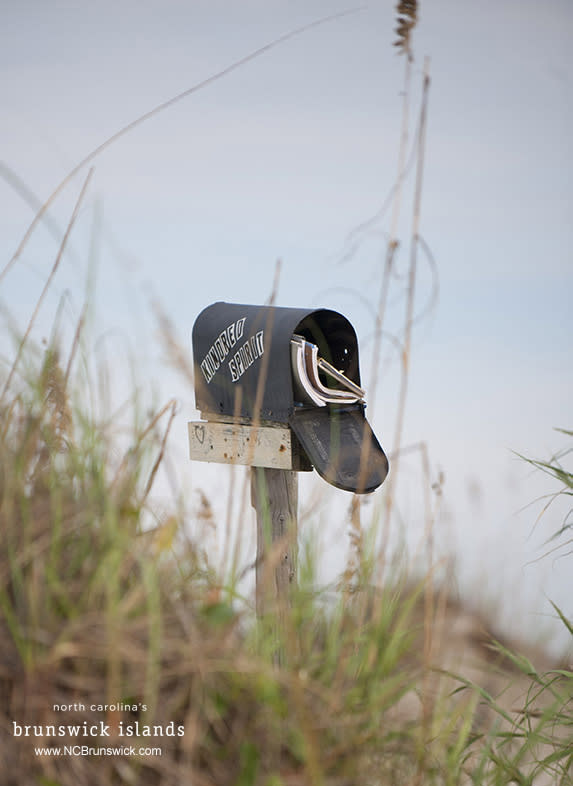 2. Kindred Spirit Mailbox
While walks along the beach are always a priceless perk of a coastal getaway, at the Brunswick Islands you can take a tranquil stroll to a tucked away mailbox full of secrets. Standing in the sands of beautiful Bird Island is the Kindred Spirit Mailbox. This mailbox to nowhere is a true hidden gem holding small notebooks full of the thoughts, dreams, wishes and prayers of wayward travelers. Walk along Bird Island and see the mailbox firsthand to soak in the magic and add your own musings to the ever-growing collection.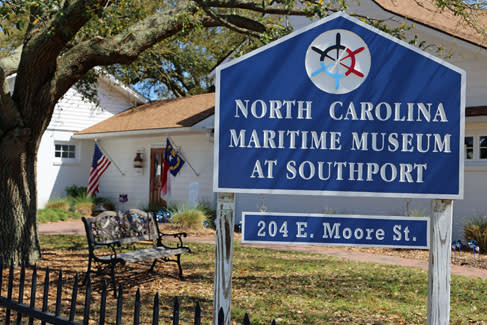 3. North Carolina Maritime Museum
Venture to Southport to visit one of the three maritime museums sponsored by the state of North Carolina. Visitors to the museum can dive into the rich history of the Cape Fear River region. The museum's well curated collection tells the story of the region and covers shipwrecks, piracy, the Civil War, and other nautical adventures. While admission to the Maritime Museum is free, donations are appreciated.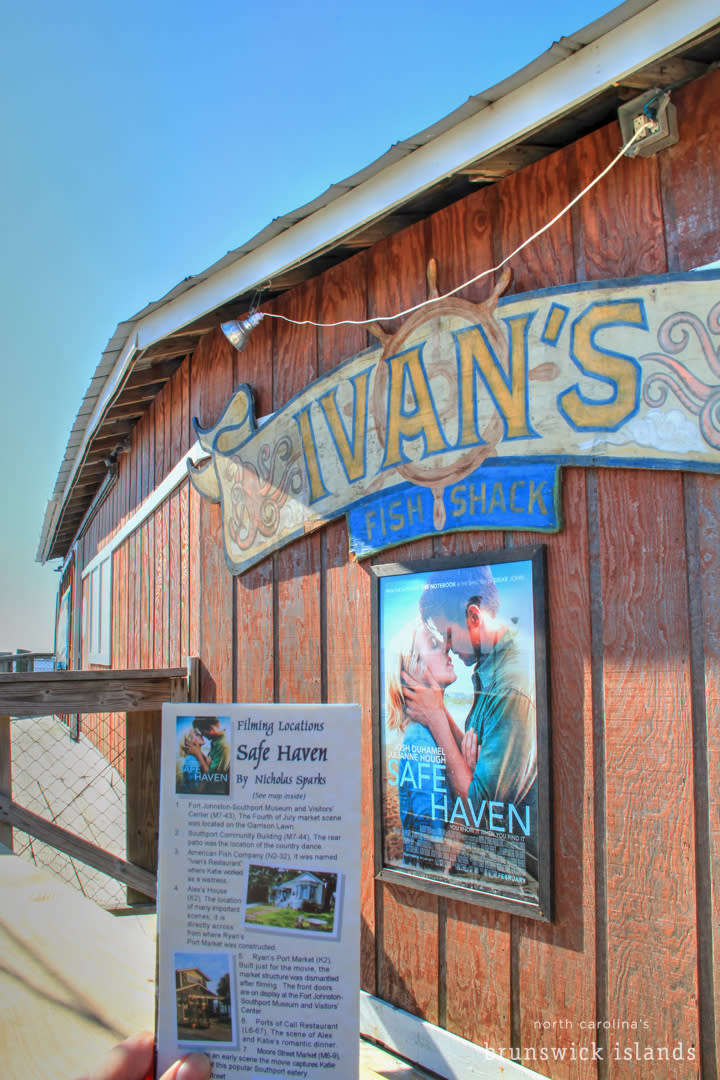 4. Self-Guided Tour of Southport
One authentic and charming way to explore the area is by foot. Spend less and see more with a self-guided tour starting at the Fort Johnston - Southport Museum & Visitors Center. Here maps and brochures that will lead your journey through historic Southport can be found. Stops include churches and homes dating back to the 1800s as well as landmarks like City Hall, the Old Brunswick Jail, Old Smithville Burial Grounds and River Pilots Tower. Southport, "American's Happiest Seaside Town" as noted by Coastal Living, has been a beloved Brunswick Islands destination since the late 1700s. No stranger to the spotlight, Southport's innately picturesque scenery has served as the backdrop to many popular films and TV shows such as Safe Haven, A Walk to Remember and The Secret Life of Bees. (Maps and brochures may also be found online )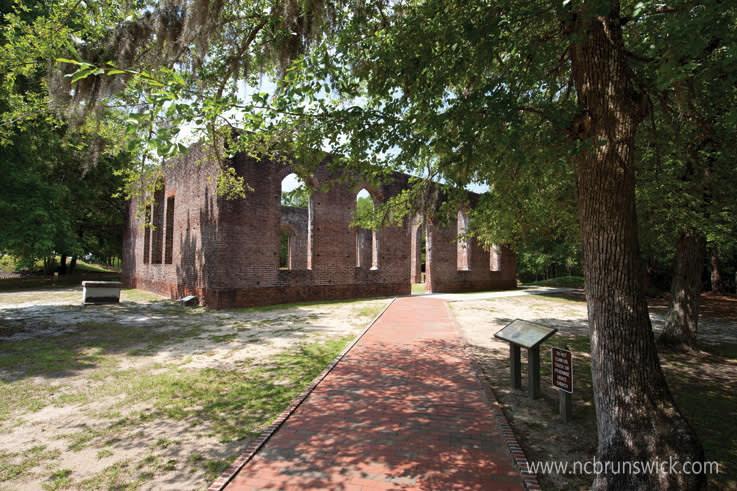 5. Brunswick Town/Fort Anderson
History buffs will delight in a day trip to the Brunswick Town/Fort Anderson Historic Site. Admission is free and grants visitors access to tour and roam what is left of old Brunswick, a major pre-Revolutionary port on North Carolina's Cape Fear River. Brunswick Town was razed by British troops in 1776. While the town was never rebuilt, during the Civil War, Fort Anderson was constructed on the old town grounds and functioned until the fall of the Confederacy. Today notable sites include the hulk of what was once Brunswick's St. Philip's Church and remains of a sea captain's house used by royal governors.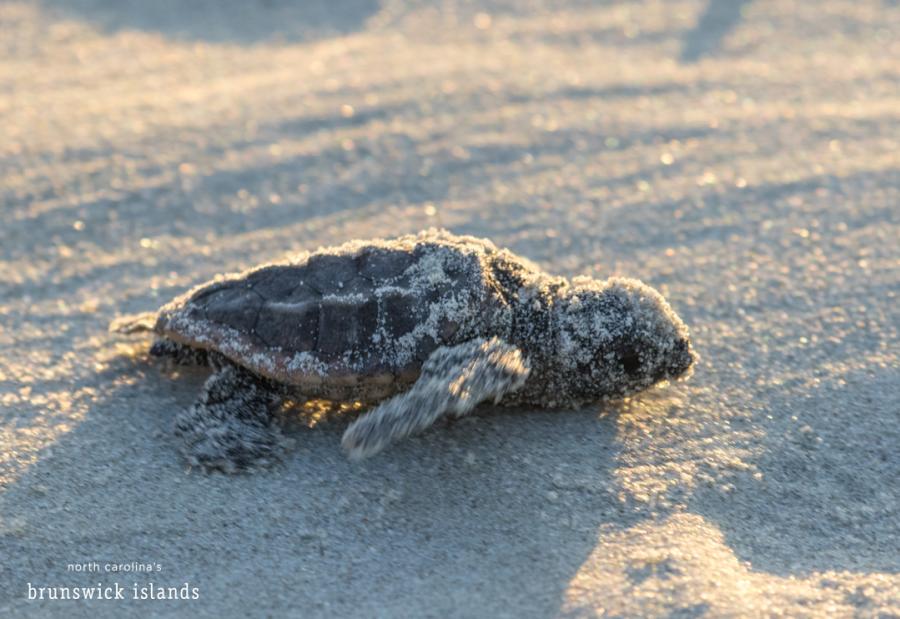 6. Turtle Talks
North Carolina's Brunswick Islands is home to unforgettable and wonderful wildlife experiences. Loggerhead sea turtles are known to frequent the area, and sometimes lucky visitors are able to catch a glimpse of a magnificent sea turtle gliding through the ocean waves or watch in awe as baby sea turtles make their way toward the sea. Many of the local sea turtle protection organizations offer free seminars, designed for the whole family, to share important information about protecting loggerhead sea turtles. These "Turtle Talks" can are held late spring through summer. See our calendar of events for details.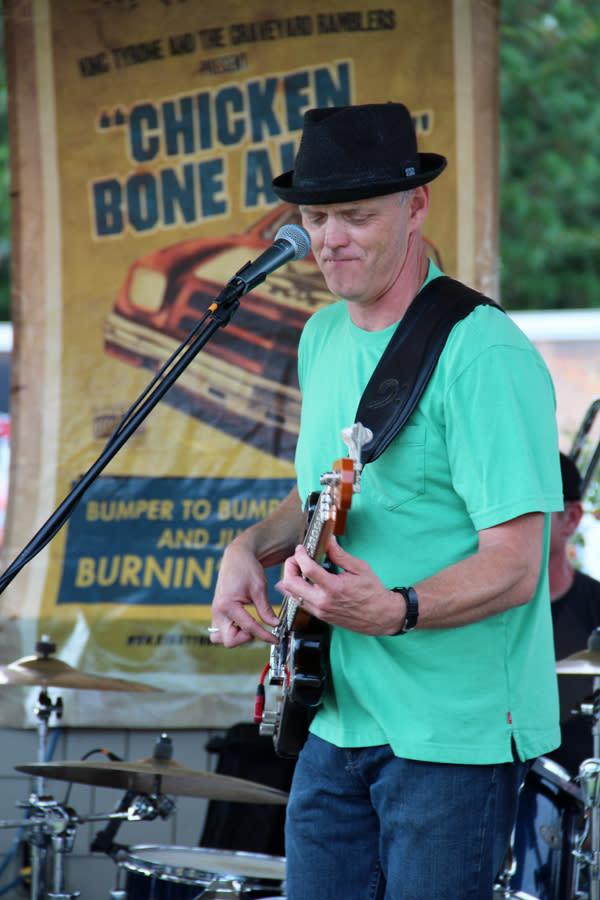 7. Summer Concerts
The ways to enjoy some free fun in the sun continue with summer concerts at North Carolina's Brunswick Islands. Starting in May through Labor Day week each of our beach communities hold live music performances that are free to enjoy and perfect for family members of all ages. Each community has their own schedule and performing artists change every week, so be sure to check out our calendar of events for more information on who will be playing during your stay.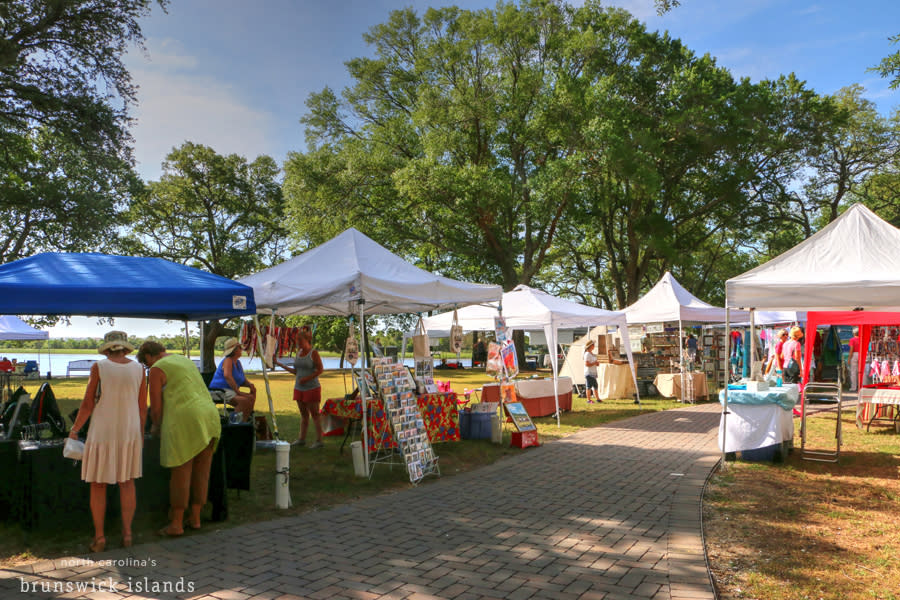 8. Outdoor Markets
In North Carolina's Brunswick Islands, it is easy to live like a local with summer outdoor farmers and artisans markets starting up in May. Many of our friendly beach communities host their own outdoor market, some located along the waterfront, offering fine artisanal goods, locally grown produce, baked goods, photography, pottery and other handcrafted items. While the fresh and local goodies are for sale, a stroll through one of our colorful outdoor markets is a relaxing way to enjoy a morning while visiting the beach.  See our calendar of events for locations and times.
For more information on things to do at North Carolina's Brunswick Islands, please visit www.NCBrunswick.com.