As the weather warms up, so does the bird watching in North Carolina's Brunswick Islands! From Plovers to Ibises to Woodpeckers, over 330 species of birds call the Brunswick Islands home or visit during migration. The varied ecosystems of the region create a natural haven for these birds to thrive. With over 45 miles of spacious beaches, five diverse nature preserves and many pristine salt marshes and estuaries, there are plenty of opportunities for birding in NC's Brunswick Islands.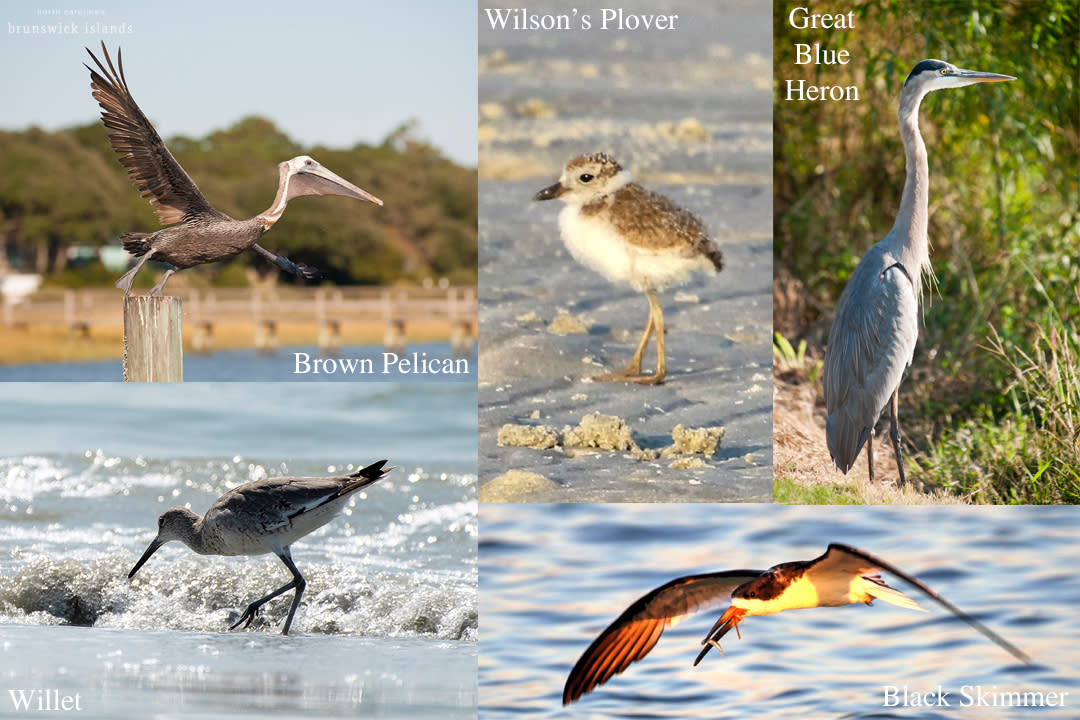 Beach
The best place to find a shore bird is … you guessed it, at the shore! The beaches of the Brunswick Islands are in no short supply of birds. American Oystercatchers, Black Skimmers and Wilson's Plovers are just a few of the many birds found along the shore of NC's Brunswick Islands. From little plovers foraging near the dunes to seagulls perching on the piers to sanderlings scurrying along the surf, almost anywhere you look on the beach you will be able to find a bird!
Tip: Nesting season for shore birds is from April through August and many shore birds nest in the sand on the beach. Shore birds, especially babies, tend to blend in with the sand and can be hard to see. Make sure you avoid walking through the dunes and other marked nesting areas.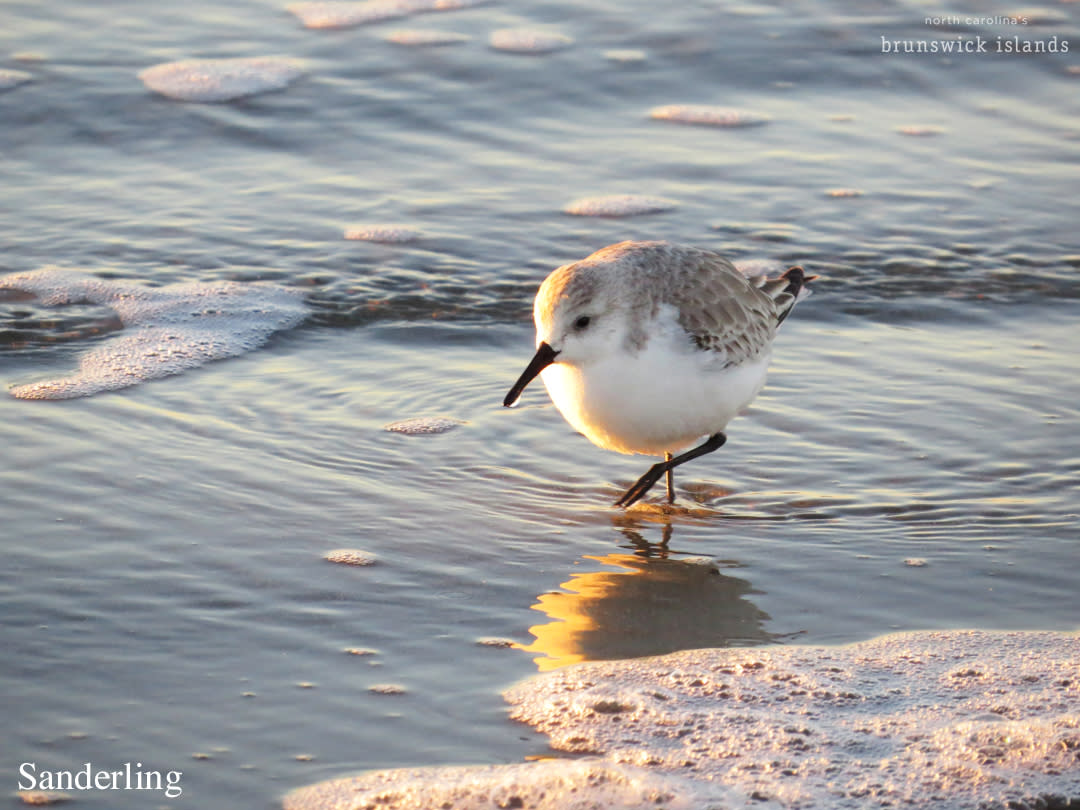 Marsh and Waterways
NC's Brunswick Islands is home to many miles of black water, salt marshes, brackish creeks and rivers, and the Intracoastal Waterway. These areas are great places to discover the bountiful birds found here. Wood storks, White Ibises, Green Herons and White Egrets are just some of the kinds of birds that call this place home. Be sure to keep your eyes peeled and you may even spot a Bald Eagle or a Wood stork!
Tip: To get up close and personal with nature, try taking a kayak trip through one of our various bodies of water. There are many outfitters in the Brunswick Islands that offer equipment rentals as well as guided kayak tours.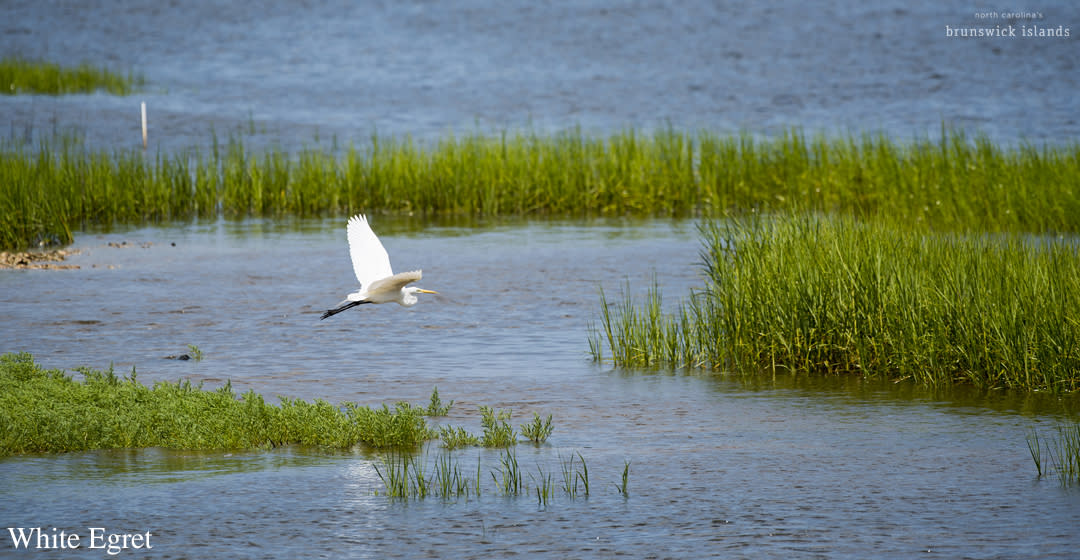 Preserves 
The Brunswick Islands are home to five nature preserves with a diverse variety in ecosystems, plants and wildlife: Bald Head Island, Bird Island, Boiling Spring Lakes Preserve, Ev-Henwood Nature Preserve, and the Green Swamp Preserve. Located at the far west end of Sunset Beach is Bird Island. Only accessible by foot or bike, Bird Island is an undisturbed paradise for birds and their enthusiasts. Winter Sparrows, Horned Grebes, Wood Storks and more can all be seen here. Next, head inland and visit Boiling Spring Lakes Preserve, Ev-Henwood Nature Preserve and the Green Swamp Preserve. All boast an impressive variety of plant and animal life, some even rare. Pine Warblers, Summer Tanagers, Henslow's Sparrows and Red-cockaded Woodpeckers can all be found in these preserves. Finally, hop on the ferry to Bald Head Island. Featuring 10,000 acres of salt marsh and 180 acres of protected maritime forest, it is the perfect place for searching for a wide variety of birds. 
Tip: Bring a pair of binoculars to help spot birds while keeping a safe distance! This will give you a better look and help the birds to not be spooked.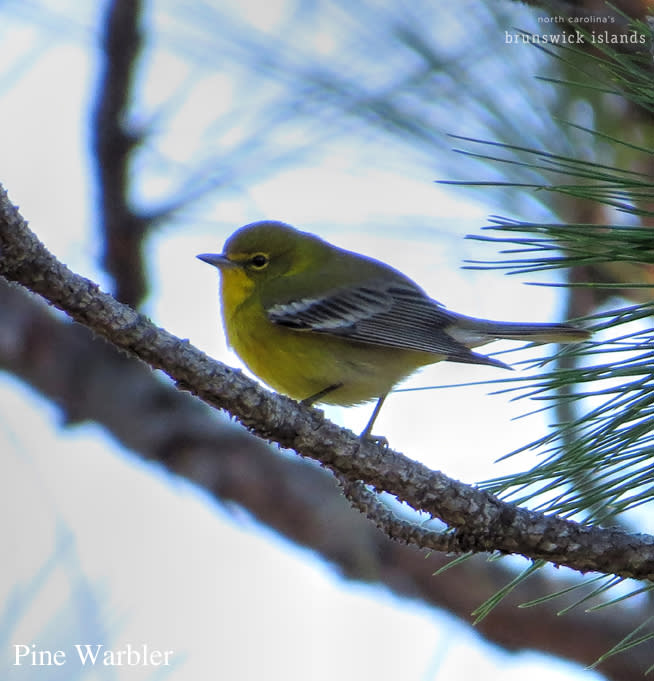 There is no wondering why NC's Brunswick Islands is home to eight spots along the North Carolina Birding Trail. With a plethora of birds waiting to be spotted, the Brunswick Islands are a bird lover's paradise! Grab your camera and a pair of binoculars and start birding today!
For more information on North Carolina's Brunswick Islands or to plan your next beach getaway, visit www.ncbrunswick.com.