Everyone loves a delicious Thanksgiving dinner, but it is no secret that coordinating the annual feast can be one massive feat. This year step away from the pressure of holiday cooking and create new traditions with family and friends in North Carolina's Brunswick Islands! Replace the roasted turkey with fresh seafood and celebrate Thanksgiving at the beach. Families can switch up their travel plans with a little bit of sun, sand and surf to enjoy the ultimate Turkey Day getaway. From one-of-a kind experiences to remarkable waterfront dining, there are many reasons to celebrate Thanksgiving with all the trimmings in NC's Brunswick Islands.
1. Giving Thanks for Nature's Beauty
Occurring every fall, NC's Brunswick Islands invites visitors to experience a unique, natural phenomenon that takes place on the coast. Due to a combination of the Earth's rotation and the Brunswick Islands' east-west orientation, the phenomenon allows beachgoers to experience the sunset and sunrise over the ocean without ever moving their beach chairs. With fall in full swing, there is no better time to witness an awe-inspiring sunrise in the morning and absorb the last glimpse of daylight as the sun sets into the vibrant horizon.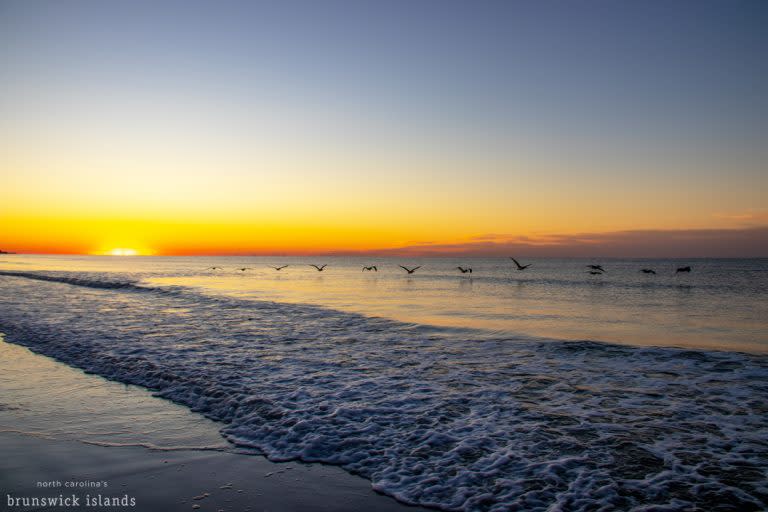 2. Spacious Beaches for the Whole Family
With the whole family gathered, you'll need plenty of room on the beach for football and sandcastles. Trade in the changing foliage for changing tides and experience more beach for your blanket. The daytime temperatures in NC's Brunswick Islands average in the high 60°s in November, so it is still mild enough for beaching. Visitors can enjoy building sandcastles, reeling in the catch of the day, searching for washed up shells or just sitting and relaxing on the beach, all without breaking a sweat.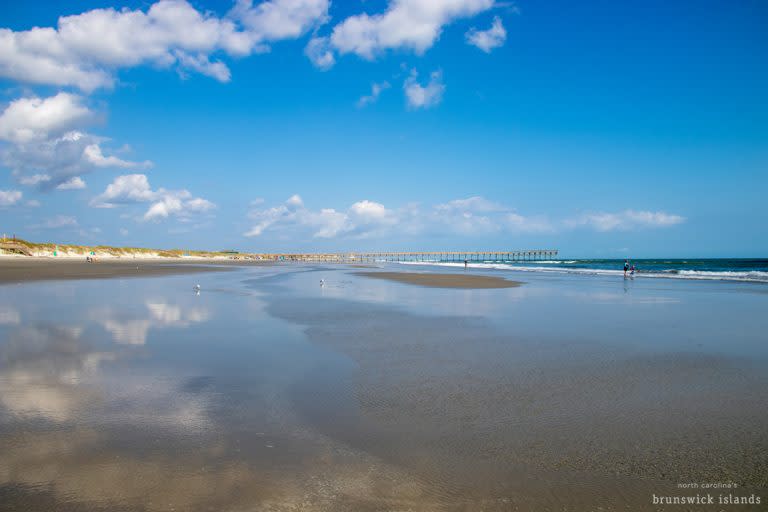 3. More House for More Family
Thanksgiving is all about bringing the whole family together! With NC's Brunswick Islands being a great central location to many larger cities, this destination offers the perfect place for families to reconnect for the holidays. Thanksgiving is one of the best times to take advantage of the seasonally discounted rates on vacation rentals, inns and bed and breakfasts. Visitors can choose from a range of beachfront rental homes, ideal for families of all sizes, with spacious kitchens and plenty of room to celebrate the holiday with stunning coastal views.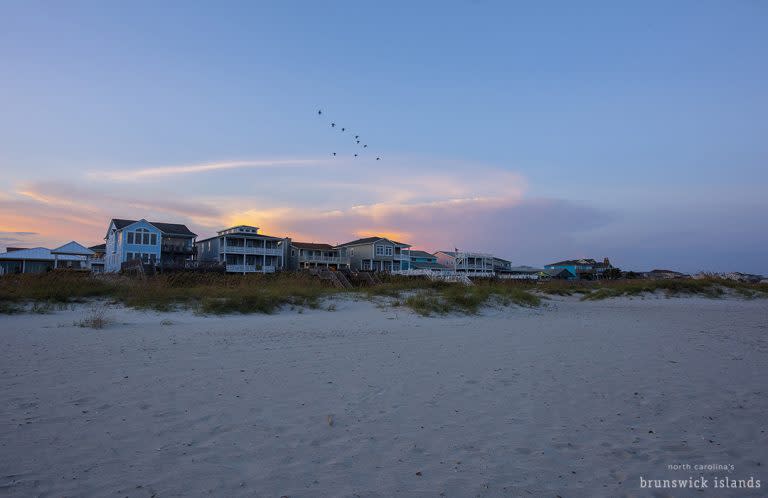 4. Pet-Friendly Thanksgiving
Don't leave your dogs at home this holiday! Dogs love the feel of sand on their paws and the joy of splashing around in the waves just as much as humans do. Luckily, during the fall and winter months, Brunswick Islands' beaches have relaxed leash laws. Visitors can book a special pet-friendly rental home, so their furry friends can tag along and enjoy the holiday by their side. Who's going to eat the left-over table scraps, anyways? Although the pet regulations are more relaxed during the fall and winter, the rules do vary based on the beach. Be sure to check the applicable regulations before heading to the waves to assure yourself, and others, the best beach experience possible.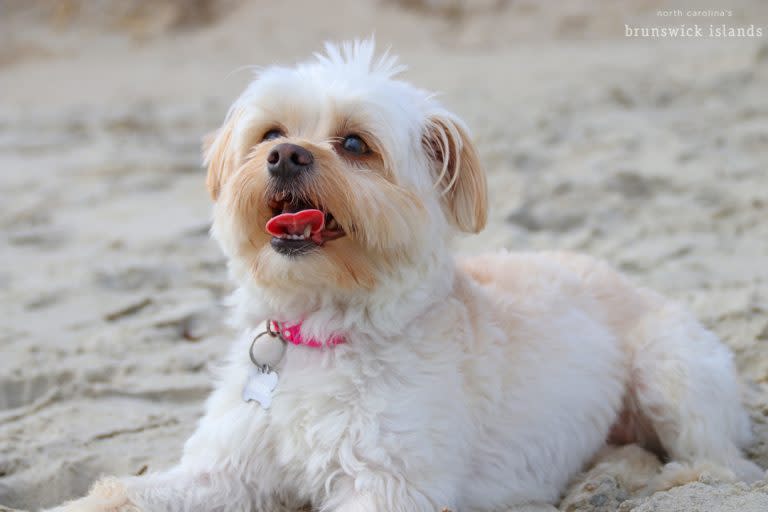 5. Have a Beach Feast You'll Never Forget
For those looking to enjoy a Thanksgiving feast without the stress of cooking, you'll find a range of unique restaurants in NC's Brunswick Islands. From traditional Calabash-style seafood to international dishes and casual American fare, there are numerous restaurants around the area that will please everyone in the family's palate. Rather than slaving over a hot stove this fall, indulge in delicious local meals bursting with flavor while you take in picturesque waterfront vistas. You don't have to worry about missing out on your favorite Thanksgiving dishes! Several restaurants in the area, including The Boundary House and Ports of Call, will be serving a traditional Thanksgiving feast with all the trimmings. And if you want to ditch the cooking but still enjoy a night in, you can pick up your feast from The View at Brick Landing Plantation, Hickory Shaft Bistro, The Purple Onion Café or Causeway Gourmet.
From sunrise to sunset, there are plenty of reasons to be thankful when visiting North Carolina's Brunswick Islands this holiday season. For more information on what to do, where to stay and how to plan your trip to the Brunswick Islands, please visit www.ncbrunswick.com.