As you plan your vacations for the upcoming year, don't forget that North Carolina's Brunswick Islands has the perfect beach destination for you. Among our five barrier islands and six spacious beaches, each with its own unique flair, you'll find something to satisfy every taste. Whether you prefer a laid-back experience, the thrill of watersports, or the serenity of wildlife, read on to discover what sets each beach apart from one another and find which beach is the best fit for you. 
Sunset Beach – A Wildlife Haven.  
The southernmost barrier island of the Brunswick Islands chain, Sunset Beach has been named one of the 21 Best Beaches in the World by National Geographic, and it's easy to see why. The wide, flat landscape is left uninterrupted by high-rises, offering expansive beach views, while also serving as a haven for wildlife and nature. This area is home to Bird Island, a picturesque expanse of more than 1,200 acres of beautiful salt marsh and tidal creeks that is one of 10 sites that make up the North Carolina Coastal Reserve and National Estuarine Research Reserve. Besides stunning wildlife, Bird Island is also home to the Kindred Spirit Mailbox, the inspiration behind the Nicholas Sparks novel Every Breath. The special mailbox lies on a secluded stretch of beach and holds the wishes, thoughts, prayers, and dreams of those who choose to share their soul within its pages. True to its name, both the day's end and early morning paint a breathtaking image in the sky that brings families back to Sunset Beach year after year.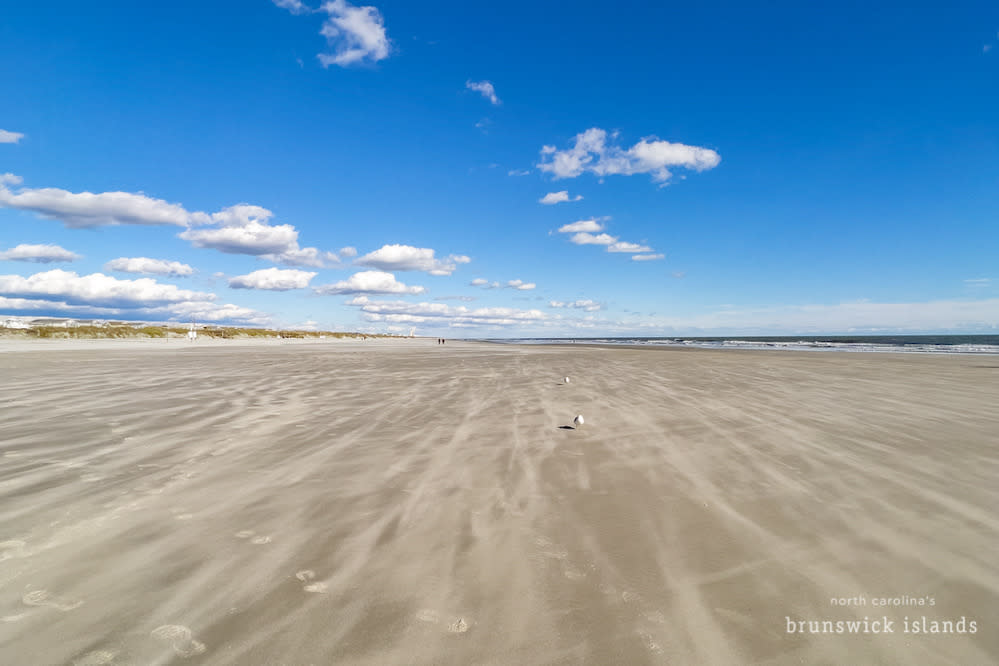 Ocean Isle Beach – A Generational Favorite.   
The ultimate family-centered destination, Ocean Isle Beach is a home for family fun that families choose to return to year after year for generations. The perfect combination of low-key relaxation and adventure, Ocean Isle Beach has a vibe that's easygoing and intended for the entire crew to enjoy. For a taste of the adventurous side, take a swamp boat eco-tour or zip-lining canopy tour at The Swamp Park, a wildlife refuge for many native species including alligators, beavers, birds and so much more. If you're looking for a more relaxing type of fun, nothing beats basking in the sun on a beach towel for the day or diving into delicious food from local restaurants with waterfront views. For a break from the sun and to enjoy some added family fun, visit The Museum of Coastal Carolina to meet unique sea life with interactive displays and a live touch tank. Afterward, adults can find their fill of fun with delicious drinks at the award-winning Silver Coast Winery, or at Makai Brewing Company.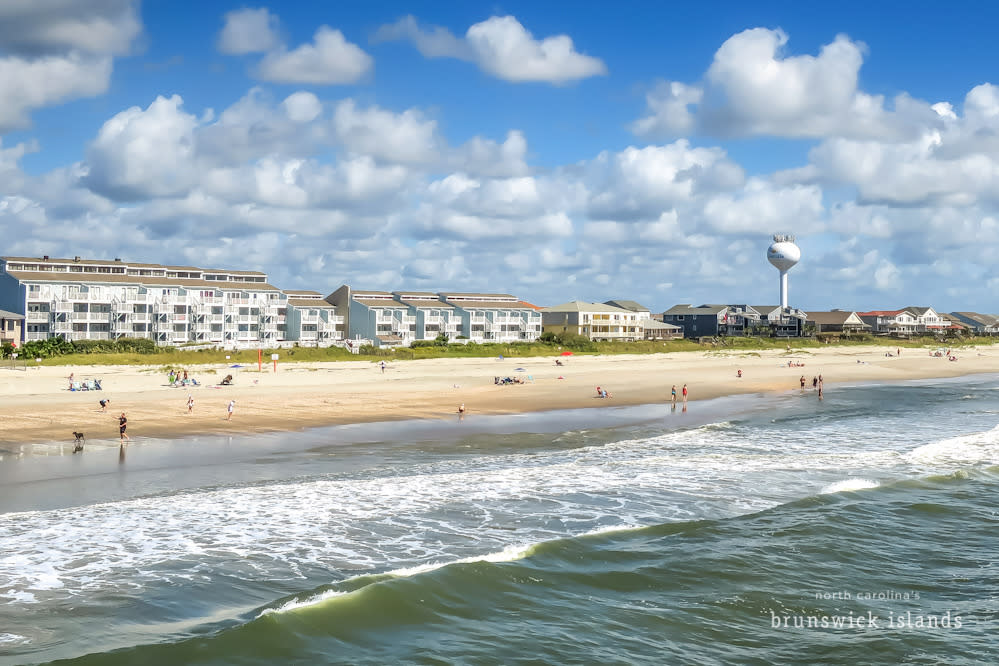 Holden Beach – The Family Adventure Destination.  
Named one of the country's best family beaches by National Geographic Traveler, Holden Beach is complete with small-town charm and easy family fun. Exploration of the island by boat, board, bike, or foot is a must with the Intracoastal Waterway as your backyard. Chase ghost crabs with a flashlight during an evening stroll, or take a scenic journey by biking to the far eastern tip of the island to Lockwood Folly Inlet. Navigate a kayak or paddleboard along the picturesque Intracoastal Waterway, and keep your eyes peeled for dolphins and other marine life playing at the surface. The adventurous will want to wait for low tide to explore the small pools left behind that are filled with fish and other curious sea creatures or search for seashells and other treasures that wash up to shore. After your exploration, have lunch on the deck of one of several waterfront restaurants, where you can watch shrimp boats make their way to and from the ocean.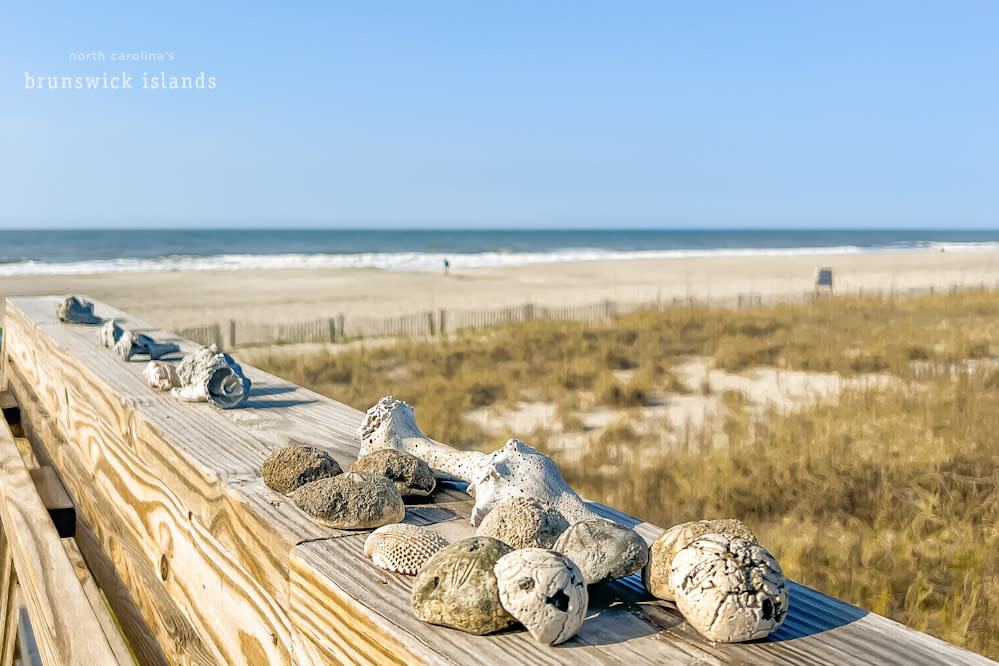 Oak Island – An Old-Fashioned Beach Vacation.  
You'll find the perfect setting for a classic family vacation on Oak Island, which has been attracting visitors since the early 19th century. Enjoy the nostalgia of a family bicycle outing, visiting an ice cream parlor, a round of mini golf, or casting a line from an ocean pier. The island is pet-friendly and getting to the water is no problem, with more than 60 public beach access points, two fishing piers, multiple public kayak ramps, and boat access areas. Rent a kayak to explore the marsh creeks and the Intracoastal Waterway while on the lookout for wildlife. If you need a break from the water, Oak Island services more than just the beach, from the nature center to skydiving, there's an endless amount of activities to choose from. Peruse and indulge in local shops and eateries, or hop over to one of USA Today's Best Coastal Small Towns, Southport, to walk charming streets lined with locally owned shops and art galleries, as well as plenty of history.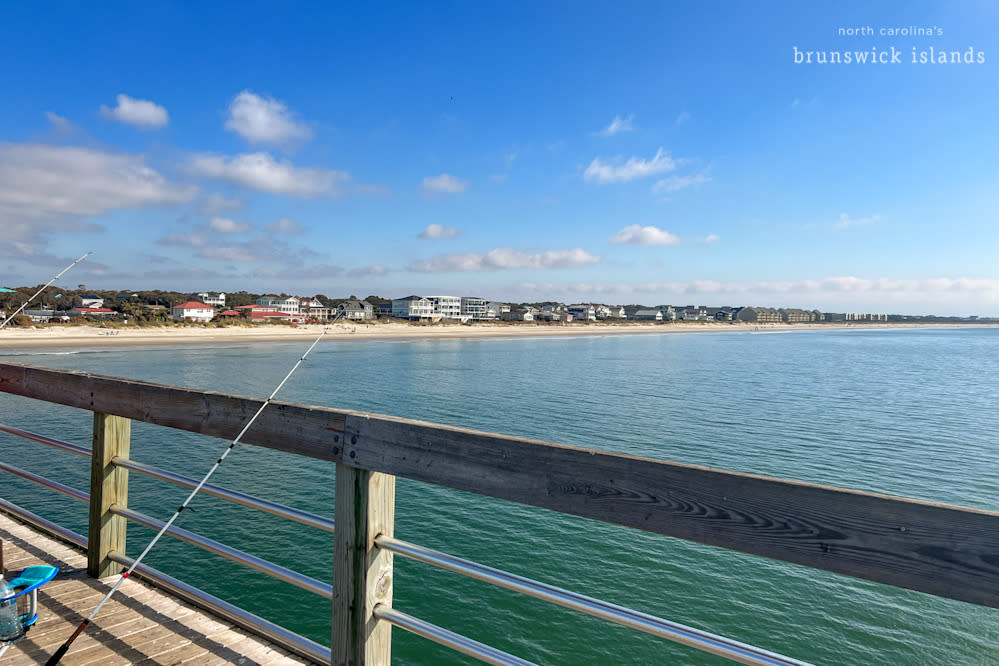 Caswell Beach – Quiet and Secluded.  
The least inhabited of the Brunswick Islands beaches, Caswell Beach boasts peaceful, inviting stretches of sand and sea and magnificent views of the serene beach and lush marsh. As the least populated of all the Brunswick Island beaches, relaxation is the name of the game in Caswell. Try surfcasting to reel in a fresh catch for dinner, play a round of golf on a George Cobb-designed course with a prime island location, or visit the Oak Island Lighthouse and take a guided tour to the top to experience stunning, panoramic views of the island and surrounding area. Relax and enjoy the escape of Caswell Beach knowing it's only a short distance from all the shops and restaurants over on Oak Island.  
Bald Head Island – An Unplugged Island Retreat.  
Bald Head Island's secluded and resort-style atmosphere provides the perfect place for an unplugged beach stay. Only accessible by ferry or private boat with no cars allowed, the island can be explored by bike, boat, golf cart, or on foot. Discover the varied natural landscape, from sand dunes hiding spacious beach homes to maritime forests and salt marshes teeming with wildlife. Bald Head Island is home to one of the largest sea turtle nesting sites in North Carolina and the Bald Head Island Conservancy. It is also the home of Old Baldy, the oldest standing lighthouse in North Carolina. Visitors can make the 108-step climb to experience the breathtaking view from the top for a better perspective of the slightly upscale, unspoiled, and enticing nature of Bald Head Island.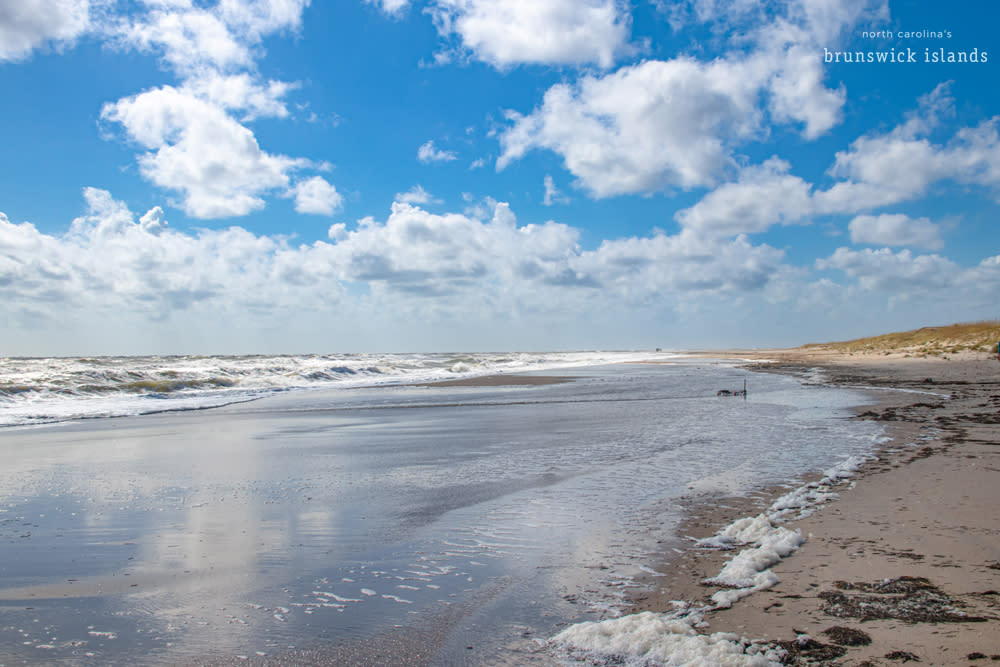 Whether your ideal vacation involves outdoor adventure or serene relaxation, North Carolina's Brunswick Islands has the perfect beach for you. To start planning which beach you'll be vacationing on, visit here.