It can be tempting to hit the snooze button while on vacation, but with plenty of morning activities and scrumptious breakfast dishes to enjoy, early wake-up calls have never been more satisfying in North Carolina's Brunswick Islands! From appreciating the soothing sounds of the ocean to sampling local treats, North Carolina's Brunswick Islands offers all kinds of opportunities to make the most of your mornings.
For one-of-a kind finds, check out our list below for some amazing morning activities and dishes to inspire visitors to rise and shine:
1. Sunrise on the Beach
The sunset gets its fair share of admiration, but choosing to wake up at daybreak gives you the opportunity to see North Carolina's Brunswick Islands in a whole new light. Start your morning off by taking a scenic beach walk and appreciating the beautiful sunrise you can catch on any of the islands. With 45 miles of beach, there's plenty of sand to explore to take it all in.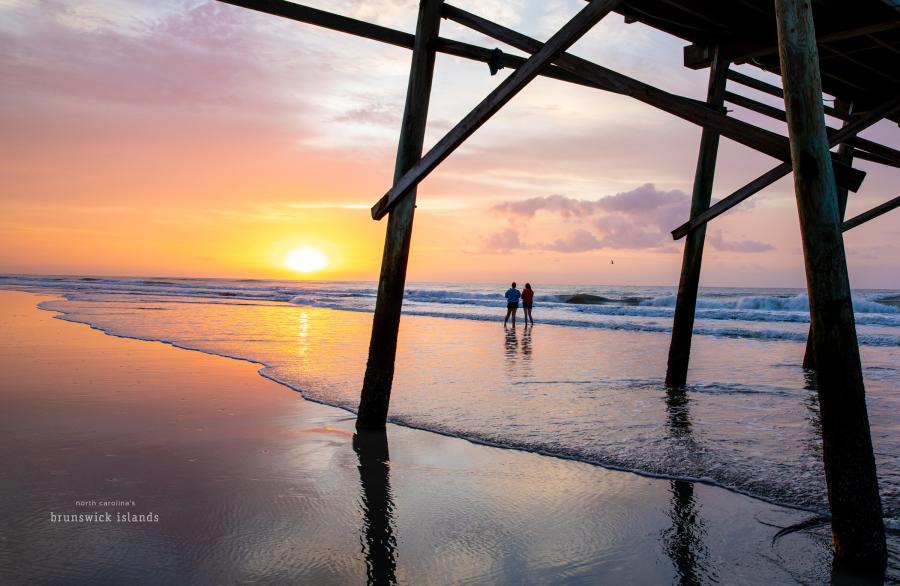 2. Avocado Toast at Drift
Pamper your taste buds and get your caffeine fix at Drift in Ocean Isle Beach! For a healthy start to your day, try the avocado toast, which you can keep simple with dukkah and olive oil or load up with an egg, goat cheese, bacon, and baby tomatoes. Drift also offers guests unique coffees, handmade pastries, and other fresh breakfast items served in a relaxed and friendly environment. Maybe the best part about this great spot is that it's a stone's throw from the ocean, so you can easily venture over after enjoying that sunrise on the beach.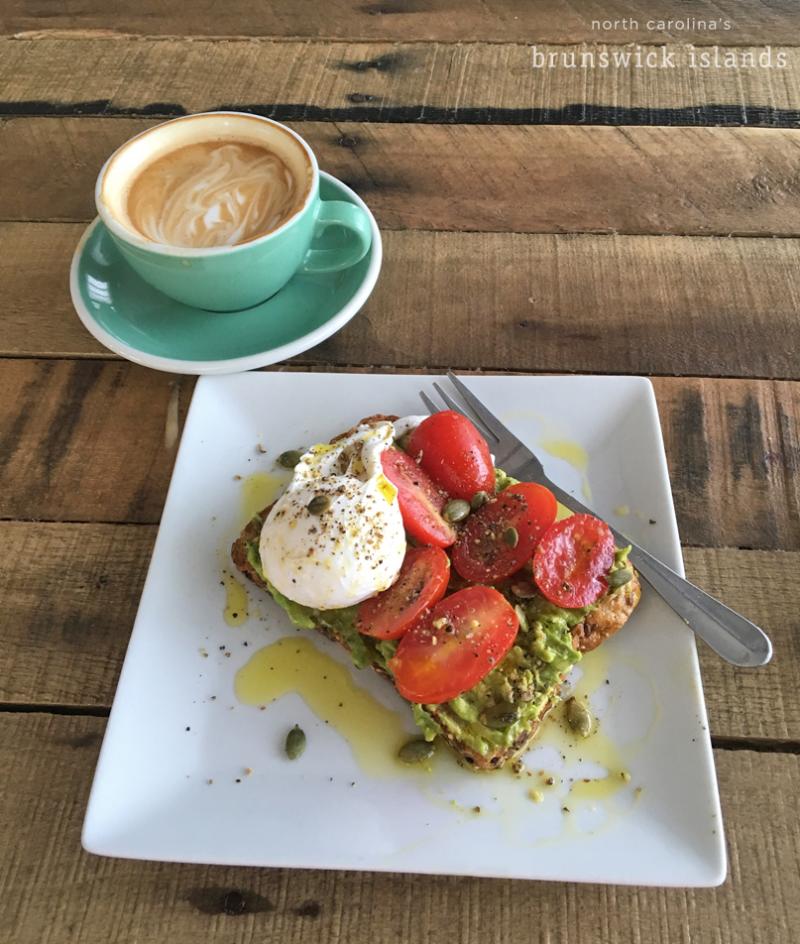 3. Coffee with a View at Ruby's Coffeehouse and Eatery
Prefer your seashell search with coffee? Head on over to Ruby's Coffeehouse and Eatery, a cute spot right on Oak Island Pier that offers a variety of coffee options and easy breakfast items, like bagels and toast. We recommend taking one of the specialty lattes to go and walking down the pier to get expansive views of the ocean and beach before most of the island is even awake. Then, head down to the beach for the first pick of those seashells!
4. Seashells by the Seashore
Enjoy a peaceful beach walk in the morning as you search for untouched hidden gems - seashells. Make your way to the shores early in the morning for the best selection of shells strewn across the beach. Before you take home your treasures, make sure there is no living creature occupying the shell! Some examples of treasures waiting to be discovered are Angel Wings, Olive Shells, Starfish, True Tulips, Sand Dollars, and Scallops.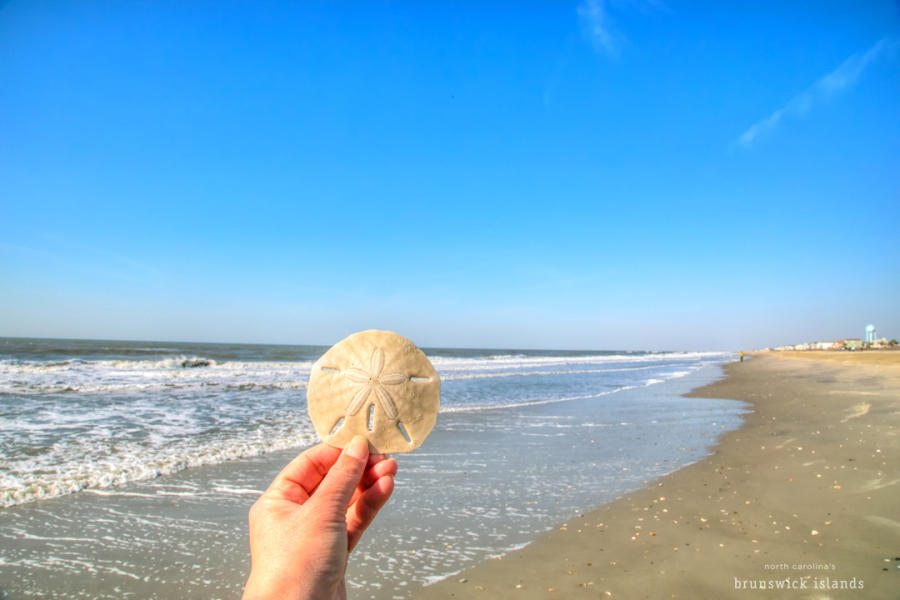 5. Blueberry Pancakes at The Purple Onion Cafe
Satisfy your sweet tooth with a stack of oversized, hot-off-the-griddle pancakes at The Purple Onion Café in Shallotte. The Purple Onion has been a community favorite since 2004, serving visitors and locals both breakfast and lunch. You can't go wrong with their legendary blueberry pancakes, which are packed with fresh blueberries and known for their fluffiness. Of course, a Big Onion Breakfast served just the way you like is never a bad call, either.
6. Get a Jump on Catching the Big One
Whether you're fishing from shore, an ocean pier, a fishing charter, or your own boat, an early start will maximize your time doing what you enjoy - Fishing! If you love fishing, you know that early morning is the right time to be out on the water looking for the "big one". The rivers, creeks, and marshes along with the Intracoastal Waterway and Atlantic Ocean provide ample opportunity for fishing adventure.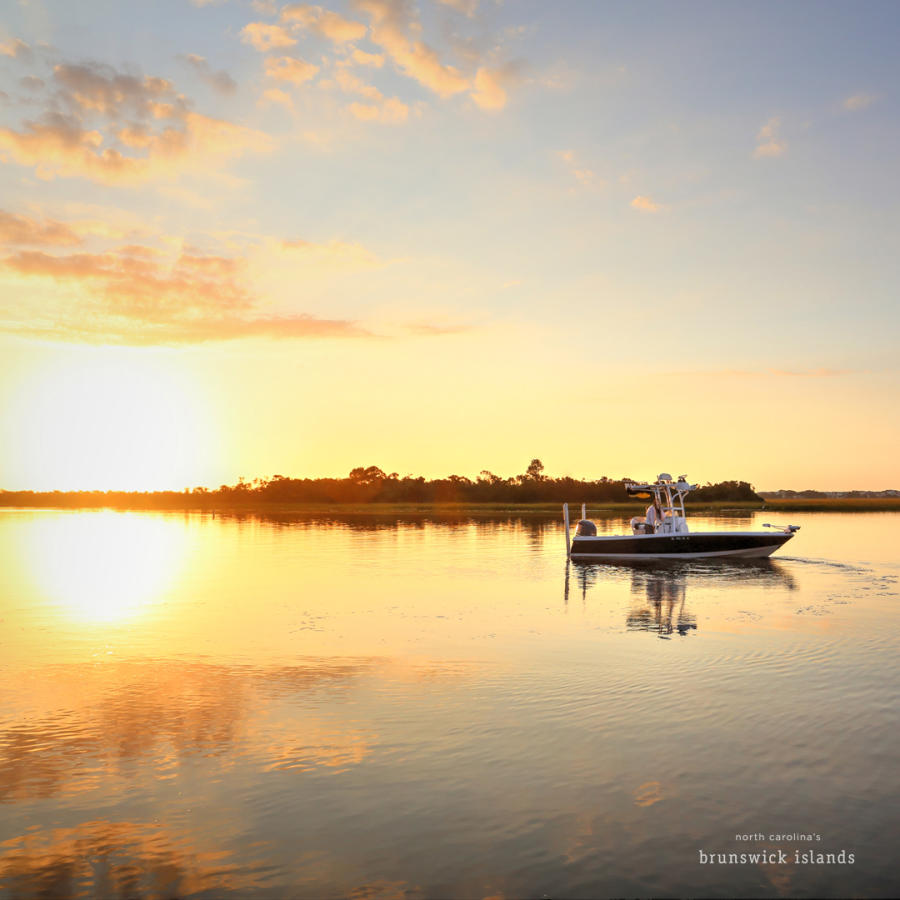 7. Sunday Brunch at Shagger Jacks
No Sunday is complete without brunch, and Shagger Jacks in Oak Island is a great place to enjoy it with family and friends. Sunday really is the only day of the week this local hot spot offers its popular breakfast items, so don't miss out if you're in town for the weekend! The brunch menu changes fairly often, but one signature item that remains a favorite is the Shagger Bloody Mary, a can't-miss drink (for adults only, of course). An added bonus of Shagger Jacks is its dog-friendly patio, so don't forget to bring your furry friend with you.
8. Take Advantage of Tranquility
One advantage of waking up early is enjoying the beauty of the islands while the majority of people are still slumbering. The sweeping ocean views will make you feel as if you've entered into your own private island escape. Lean into an incredibly serene atmosphere that's perfect for a jog on the beach, meditation, sunrise yoga, reading or whatever suits your idea of relaxation. One tranquil early-morning spot that deserves a visit is the Kindred Spirit Mailbox on Bird Island in Sunset Beach. Take time to sit and read the words of strangers in the notebooks inside or write your own. You'll likely have the spot to yourself if you choose to make the trek early.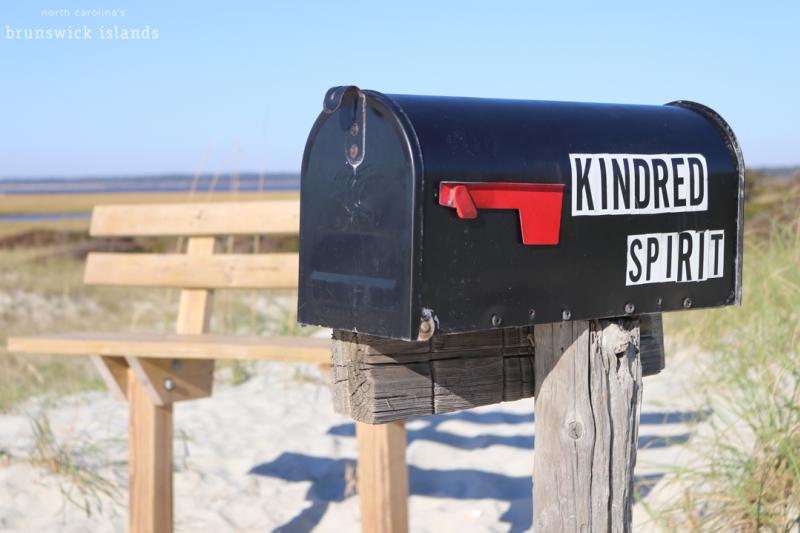 For more information on activities and dishes to experience, in the early morning and otherwise, on your next vacation to the Brunswick Islands, please visit www.ncbrunswick.com.