This Father's Day, leave the stress of planning behind and treat Dad with a special trip to North Carolina's Brunswick Islands. With beautiful beaches, miles of coastline and endless attractions and activities, you'll be sure to impress Dad with a Father's Day trip that fits him to a T that both he and the rest of your family will enjoy. 
For the Dad who loves to Golf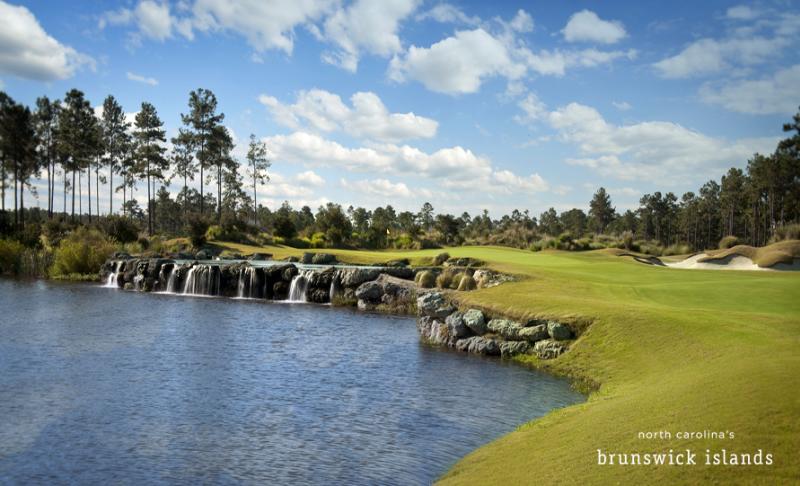 If Dad's best days are spent on the green, then he will be thrilled with the unique course designs located throughout North Carolina's Brunswick Islands. With more than 500 holes and over 30 championship golf courses, it's known as North Carolina's Golf Coast for a reason. Best of all, you'll find layouts sculpted by legends such as Palmer, Byrd, Maples, Jones, Cate and Couples, so Dad will literally be walking in the steps of the game's giants. This, combined with beautiful courses of picturesque coastal landscape, will leave Dad blown away as he enters his very own golfer's paradise. See all the area's unique golf courses for Dad to play at https://www.ncbrunswick.com/golf/
For the Dad who just wants to go Fishing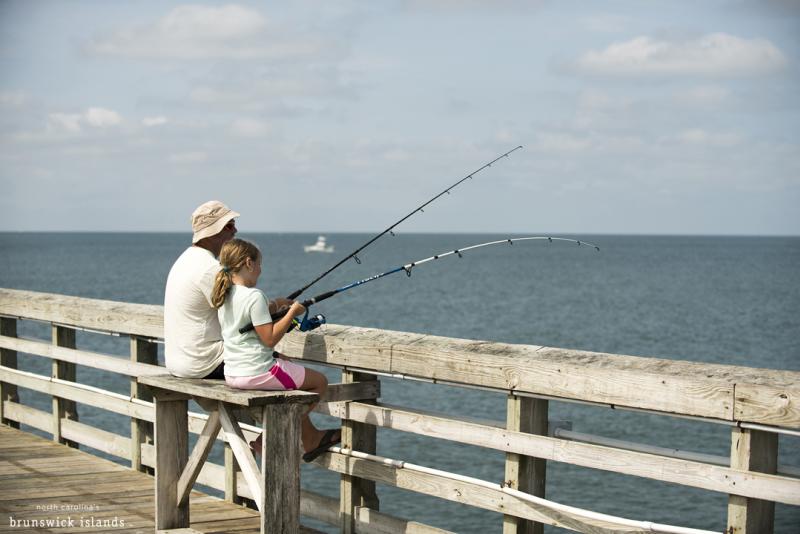 North Carolina's Brunswick Islands provides easy access to some of the best fishing on the Atlantic Seaboard. Whether dad is a first time fisher or an experienced angler, he'll be sure to reel in something good. Dad can enjoy casting a line out from one of the area's five different fishing piers or he can embrace the sand and sea with just a rod, reel and chair while surf-casting right off the beach. You can rent everything you need and rely on the friendly locals to ensure you have the proper rod, reel and tackle. If Dad is looking for the max adventure, he can hop aboard a local charter and choose from an inshore or offshore fishing trip and venture to waters as far out as the Gulf Stream. For more information about ways for Dad to go fishing, visit http://www.ncbrunswick.com/fun_and_adventure/fishing_and_charters
For the Dad who never stops Exploring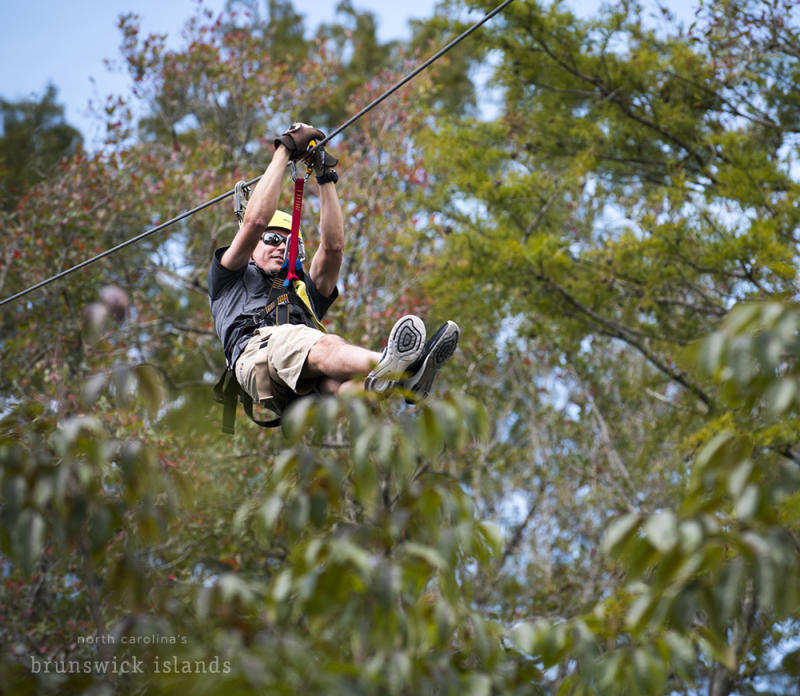 There is never a shortage of things to explore in North Carolina's Brunswick Islands, so don't count on Dad getting bored this year. You can visit Bald Head Island to see Old Baldy the state's oldest lighthouse and Caswell Beach to see the Oak Island Lighthouse the state's newest lighthouse, paddle your way through local creeks and rivers while enjoying the area's unique nature, or visit The Swamp Park to explore the area's ecosystems from high above on a 10 line 3 bridge zipline tour or down low on a swamp boat tour or guide ATV tour. For the ultimate thrill seeking experience, Dad can also enjoy the 49 element 7 course Adventure Park, and take a 50 foot jump from the first tower of the Pelican Dive. Whether it's by water, land or sky, there are endless adventures to take and places for Dad to explore. To see all the attractions and activities for Dad to enjoy, visit https://www.ncbrunswick.com/things-to-do/attractions-activities/
For the Dad who is a History Buff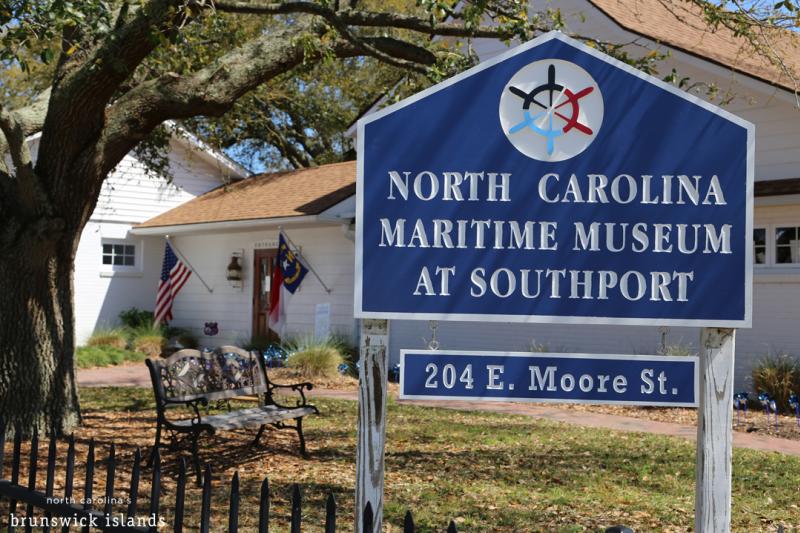 If Dad is a history buff, then he will be captivated by the rich history and vibrant culture that dates back over 250 years in North Carolina's Brunswick Islands. You can visit Sunset Beach and discover the universe through Ingram Planetarium's state-of-the-art high definition digital projection in the 85-seat SciDome Sky Theater, or venture over to Sunset Beach Swing Bridge & Museum to learn about the iconic bridge that linked the island and the mainland from 1958-2011. Just across the way in Ocean Isle Beach, Dad can walk through the Southeast's largest dry aquarium at the Museum of Coastal Carolina, or Dad can dive into tales of nautical adventures at the NC Maritime Museum over in Southport. To see all of the area's historical landmarks and museums, visit https://www.ncbrunswick.com/things-to-do/museums-history/
For the Dad who is a "Foodie"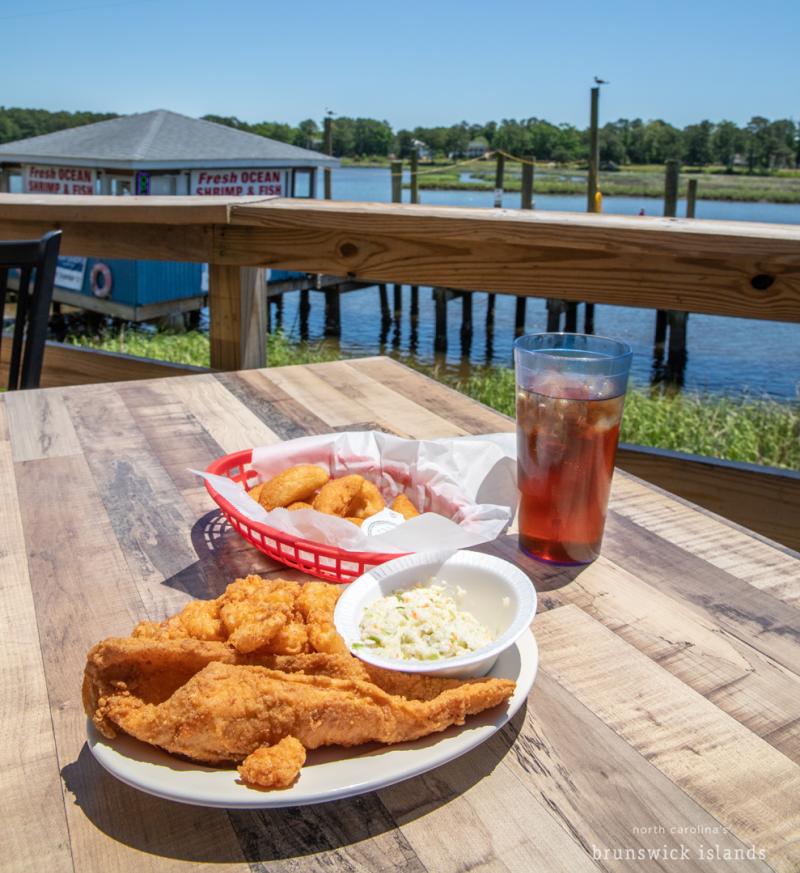 If Dad claims to be a "foodie," then he's in for a real treat once he discovers the culinary creations and delicious local flavors of North Carolina's Brunswick Islands. Take Dad to Calabash "The Seafood Capital of the World" where he can indulge in the distinctive style of seafood that visitors and locals have grown to love. From shrimp and clams, to fish and oysters, the options from the sea are endless. Dad can also enjoy outdoor and waterfront dining with scenic views that are second to none at restaurants overlooking the Atlantic Ocean, Cape Fear River, Intracoastal Waterway and more. Best of all, many restaurants in the area have direct access to a plethora of fish, shrimp, crab, oysters and other fresh favorites that are caught from the shores, so Dad can indulge in fresh flavors that will give him plenty to talk about.  
To plan the perfect Father's Day trip that Dad and the rest of your family will enjoy, visit www.NCBrunswick.com.