North Carolina's Brunswick Islands features 45 miles of scenic beaches perfect for every kind of shell-hunter. From sand dollars and scallop shells to true tulips and olive shells, visitors have a unique opportunity to discover coastal treasures and collect souvenirs as a reminder of their beach vacation. Keep reading to discover some insider tips on shelling in North Carolina's Brunswick Islands, and some of the top spots in the area where you can find natural treasures washed up in the sand.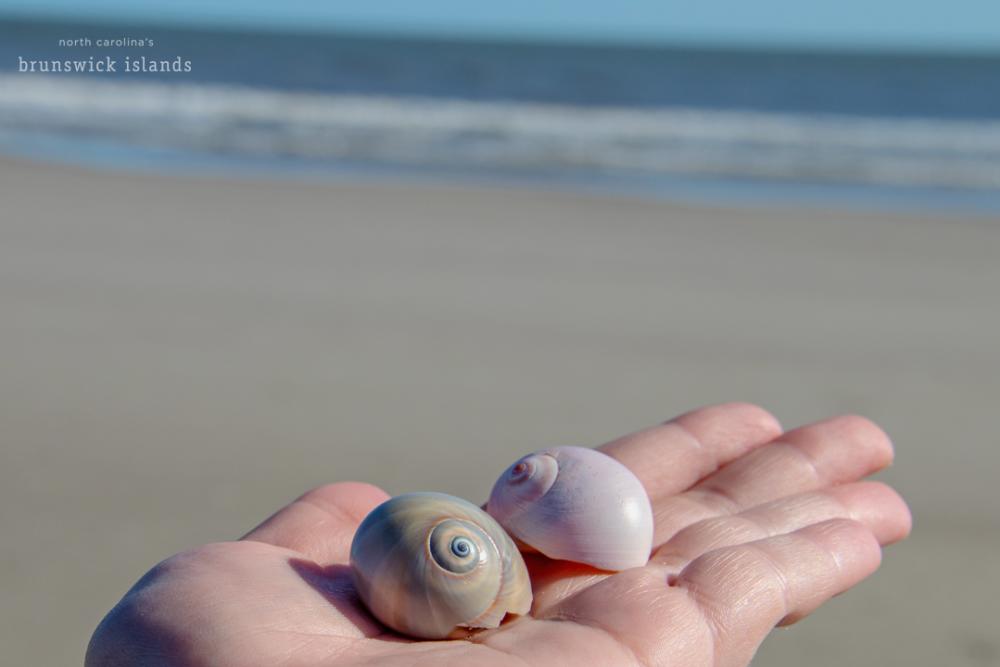 Use our tide chart to plan your shelling excursion closer to low tide. The hour before and the hour after low tide are optimal shelling times. Other prime shelling times include early morning, late evening, or after a storm. If you're shelling in the middle of peak vacation season, get to the beach early in the day to get the first pick of shells that washed up overnight. 
Bring a bucket or bag to hold your best finds and don't be afraid to get your toes wet. You never know what must-keep prizes you'll find that could be hiding underneath several inches of water. 
If you find a shell with a living creature inside, be sure to put it back in the water, and, if you find a sand dollar that appears "furry" and a dark green, red, or purplish color, it is likely still alive. Gently place it back onto the sea floor a foot or so from the shore.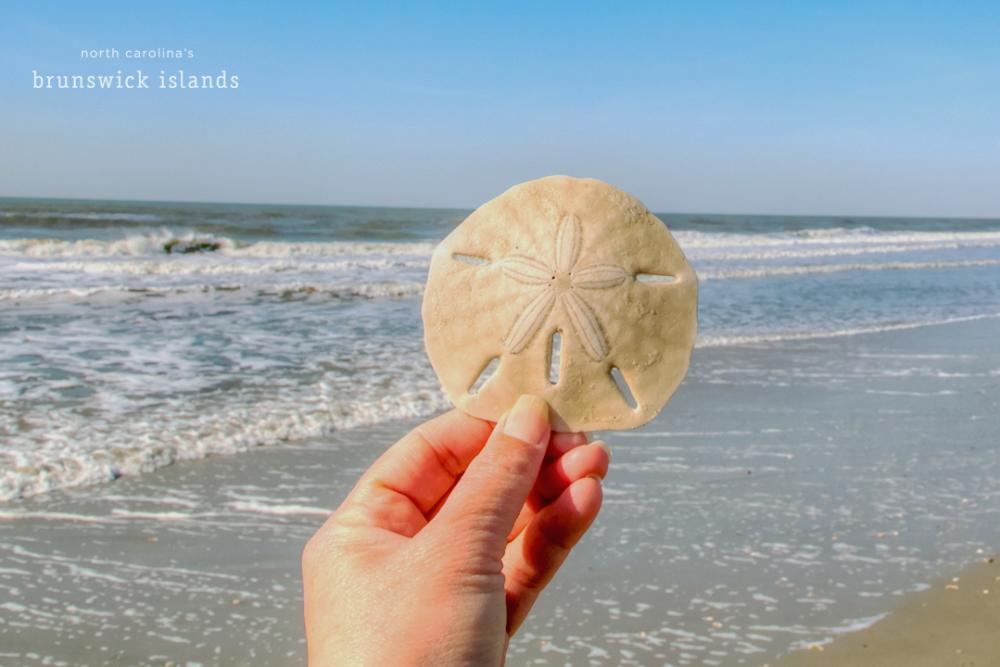 On the west end of Sunset Beach, the 1200+ acre nature preserve Bird Island features secluded beaches that are perfect for spotting coastal treasures like knobbed whelks and sand dollars. 
Ocean Isle Beach is home to many of the state's coolest shells, like colorful coquina clams and beautiful moon snails. You'll find plenty of shells along the entire beach, but locals and avid shellers prefer to explore the East end of Ocean Isle Beach, where the inlet meets the ocean.  
Holden Beach is known as a shell haven by locals and visitors. Recent beach renourishment has made it even easier to find unique treasures like lettered olives and murex shells. Favorite shelling spots include the East end near Lockwood Folly Inlet, where you might, if you're lucky, find a fossilized sea biscuit!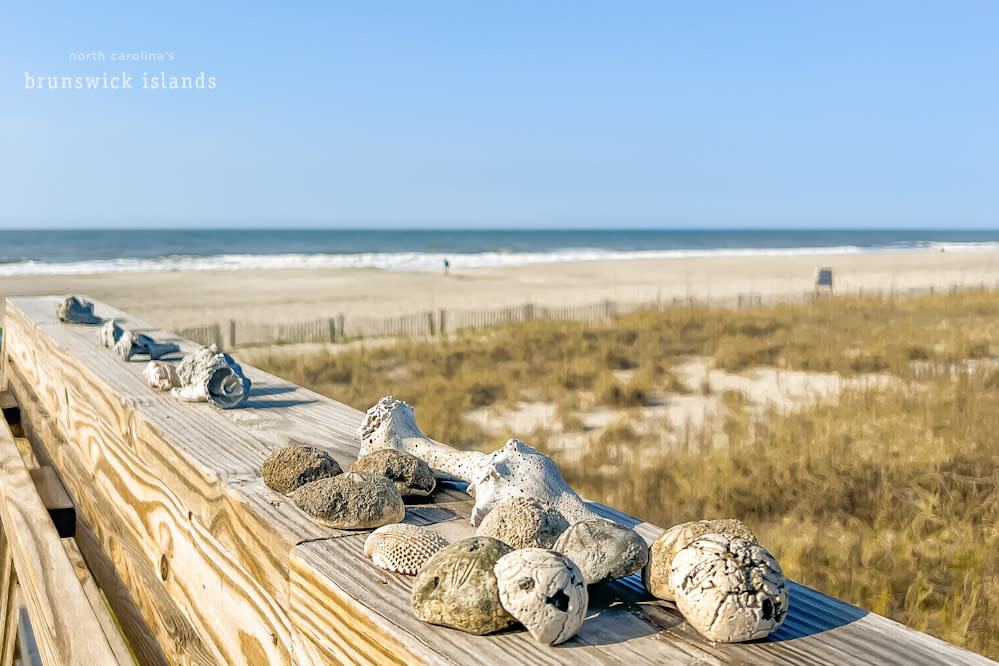 The far West end of Oak Island, known as "The Point," features a spacious peninsula overlooking the east end of Holden Beach that is laden with shells. Beachgoers often have a lot of luck finding many ocean gems on this large open area during low tide, such as olive shells, whelks and more! 
Whether you're an amateur shell finder or an avid shell connoisseur, North Carolina's Brunswick Islands is the perfect destination to relax and unwind by discovering some of the East Coast's best-hidden treasures. Grab your bucket and head to the shore, it's time to get your shell on!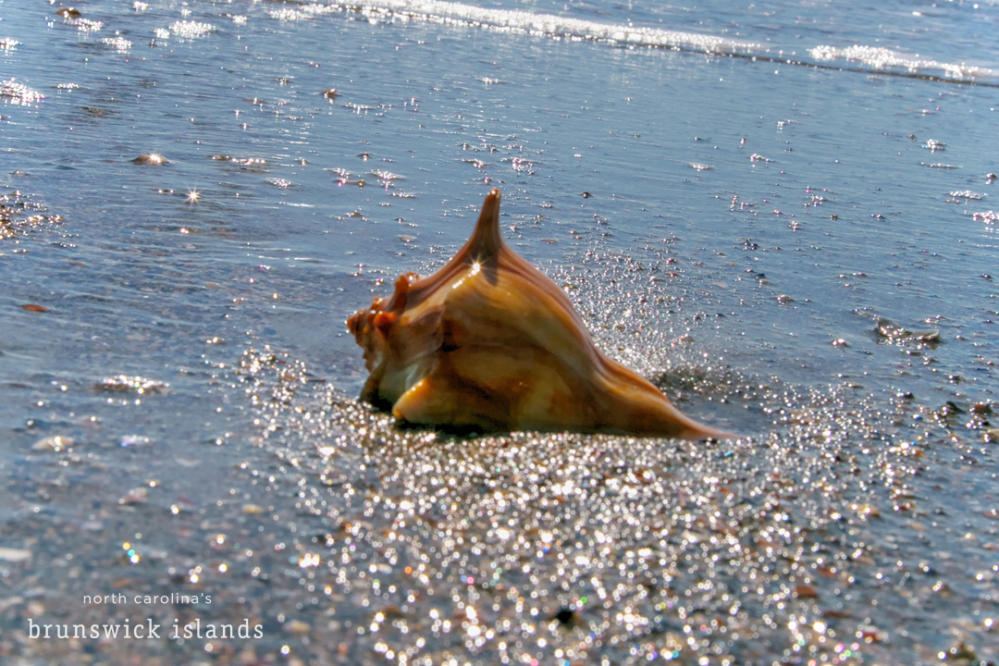 For more information on fun activities and exciting attractions to enjoy during your vacation to the Brunswick Islands, visit ncbrunswick.com.