As the Atlantic waters warm up and the sun makes itself a permanent installation, beachgoers will soon flock to the coast for sun, sand and shells. Home to a beautiful array of sparkling shells, North Carolina's Brunswick Islands features 45 miles of scenic beaches perfect for every kind of shell-hunter. Visitors to the Brunswick Islands have a unique opportunity to discover coastal treasures and collect souvenirs as a reminder of their beach vacation. From sand dollars and scallop shells to true tulips and olive shells, there is sure to be a shell to catch everyone's eye. Below are some of the top spots in the Brunswick Islands to find natural treasures washed up on the sand as well as a few insider tips to shelling in the area!
Ocean Isle Beach No shelling adventure would be complete without a stop at Ocean Isle Beach. Home to some of the state's coolest shells, like the colorful coquina clams or beautiful moon snails, Ocean Isle Beach is sure to delight beachgoers going for a shoreline stroll. But be sure to bring a bucket to hold your best discoveries, you never know what must-keep prizes you'll find! Shelling tip: Be mindful of the tides when scheduling your excursion! Low tides are among the best times of day to uncover rare treasures that have sunk to the sandy bottom.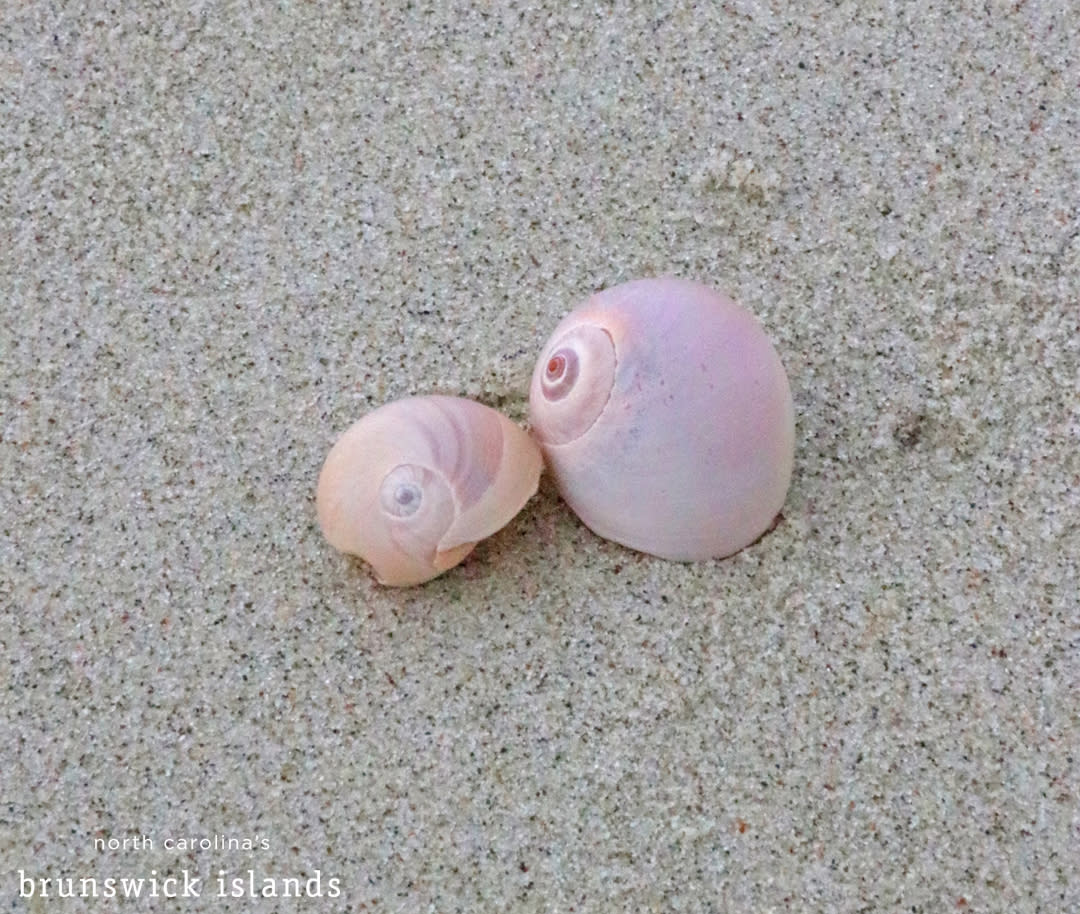 Bird Island Sitting on the west end of Sunset Beach is Bird Island, a 1200 plus acre nature reserve. Beachgoers in search of fully intact sand dollars are in luck, Bird Island's secluded beaches is a great place to find this prized coastal souvenir. Shelling tip: Sand dollars are a species of sea urchin. If you find a sand dollar that appears "furry" and a dark green, red or purplish color, it is likely still alive! Please return it to its home by gently placing it back onto the sea floor a foot or so from the shore.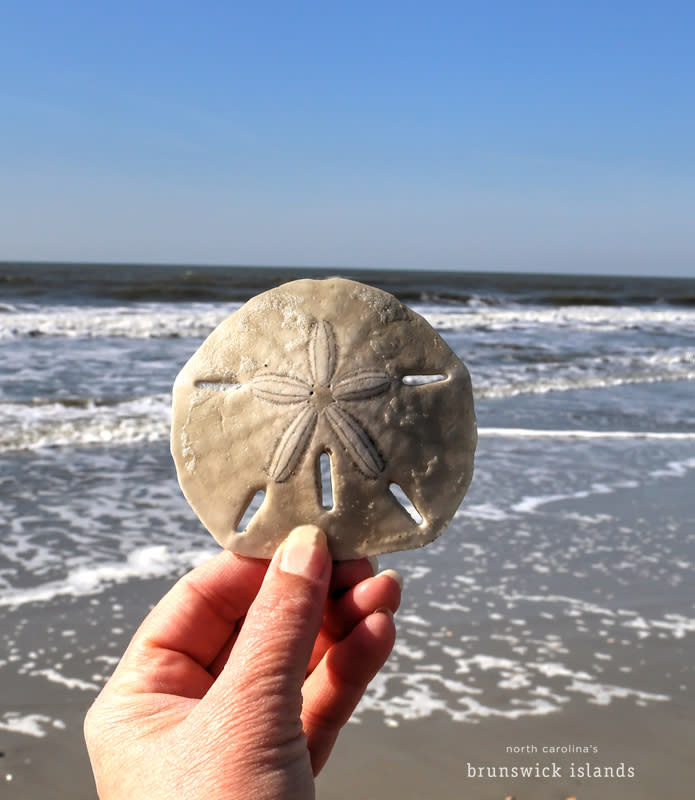 Holden Beach Recent beach renourishment has contributed to Holden Beach's position as a shelling haven. Boasting a non-commercial, laid back vibe, Holden Beach's nine miles of beach are perfect for shellers on the hunt for a relaxed, family-friendly experience. Beachgoers may discover scallop shells of various colors or find a shimmering lettered olive or two glistening from below the shallow waters. Shelling tip: Don't be afraid to get your toes wet! Sometimes there are beautiful treasures hiding underneath several inches of water.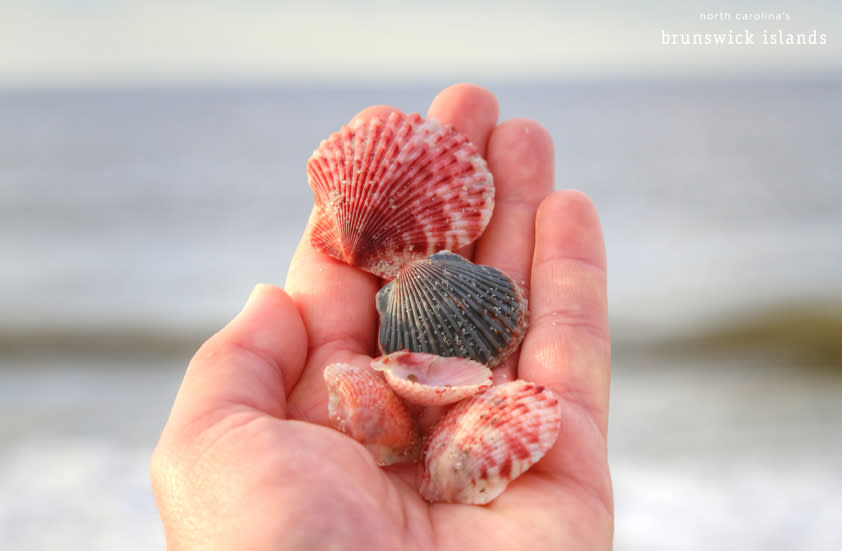 The Point Venture to the far west end of Oak Island and discover "The Point," a spacious peninsula overlooking the east end of Holden Beach. This large, open beach is a sheller's paradise! Beachgoers often have a lot of luck finding many ocean gems when hunting at low tide. Shelling tip: If you plan your shelling adventure during the middle of peak vacation season, be sure to get out to the beach early in the day. This will give you first pick of the shells that washed up overnight.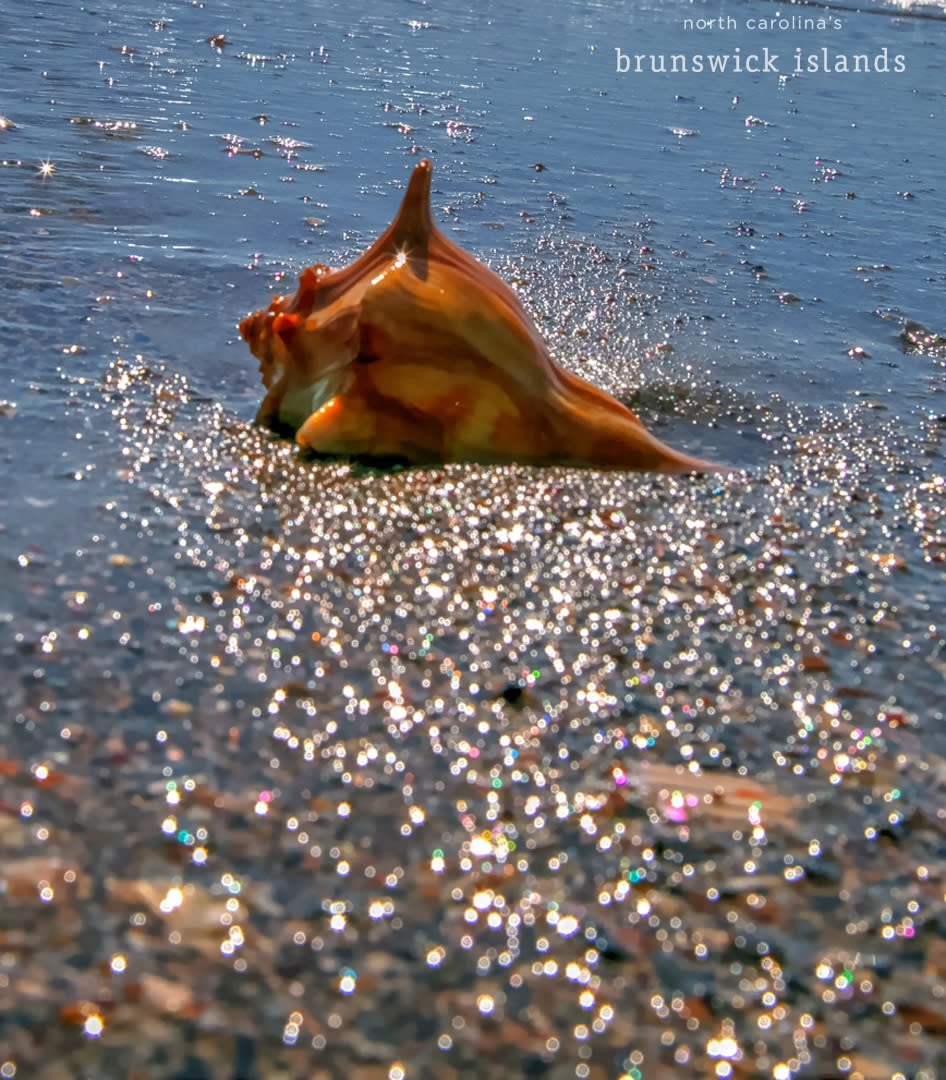 Whether you're an amateur shell-finder or an avid shell connoisseur, North Carolina's Brunswick Islands is the perfect destination to relax and unwind by discovering some of the East Coast's best hidden treasures. From Sunset Beach to Bald Head Island, every mile of the 45 miles that make up the Brunswick Islands is sure to please the eye of every beachgoer. Grab your bucket and head to the shore, it's time to get your shell on!
For more information on activities to enjoy during your vacation in the Brunswick Islands, please visit www.ncbrunswick.com.