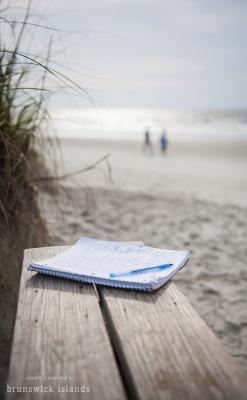 With Winter Solstice quickly approaching on December 21, there has never been a better time to reflect, restore and rejuvenate in North Carolina's Brunswick Islands. Escape from the stresses of the season and plan a peaceful coastal getaway complete with pristine, south-facing beaches boasting both sunrises and sunsets over the ocean, moderate temperatures and great prices on beach vacation rental properties.
Reflect
Feel the crunch of sand beneath your feet and take in the unsurpassed beauty of the beaches as you begin your Winter Soul-stice journey through the Brunswick Islands. Visitors looking to reflect and recharge look no further than Sunset Beach and take a short picturesque walk to the Kindred Spirit Mailbox. This mailbox set amid serene undeveloped Bird Island holds pens, notebooks, and most importantly, memories. More than just a receptacle for pieces of paper, people from all over the world share and bare their soul to the universe and draw comfort by sharing their thoughts, prayers, and wishes while also enjoying the soothing sounds and sights of unspoiled beach, ocean and horizon.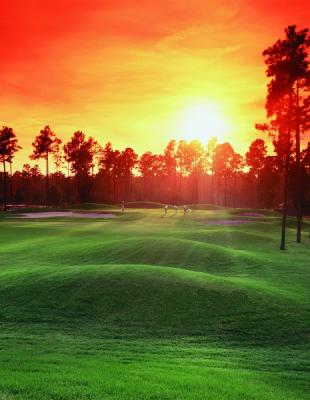 Restore
In addition to the beauty of more than 45 miles of picturesque beaches, NC's Brunswick Islands is also known as "North Carolina's Golf Coast." The islands are home to more than 30 golf courses and 120 miles of fairways that provide the ideal atmosphere to swing into Soul-stice. Visitors can restore and recharge by enjoying the serenity of fairways complimented by scenic coastal views.
Rejuvenate
There is nothing like a spa day to rejuvenate during the Winter. Visitors to the Brunswick Islands will find a range of day spas in the area. Massage away the chaos of the season and enjoy a day of pampering and relaxation. In addition to numerous spas, visitors can warm their spirits and rejuvenate over a glass of red wine at Silver Coast Winery. Silver Coast is the Brunswick Islands' first winery, inviting guests to decompress over shared conversation and tasty local libations.
To learn more about North Carolina's Brunswick Islands, and to plan your Winter Soul-stice escape, visit www.NCBrunswick.com.
Follow NC's Brunswick Islands on social media www.facebook.com/NCBrunswick/ and www.instagram/ncbrunswickislands/