Welcome the New Year by trading in post-holiday blues for ocean views in North Carolina's Brunswick Islands. Those looking to get away while staying on track with their resolutions for 2023 can do so with ease in the Brunswick Islands. With countless coastal activities, a vacation to North Carolina's Brunswick Islands is sure to keep you active, stress free and maybe even on the path to learning something new. Take a look at some of these common New Year's resolutions and figure out how you too can stick to them while on a beach getaway to the Brunswick Islands.
Be More Active
Who says staying active can't also be fun? Here in the Brunswick Islands we are in no short supply of fun, physical activities that the whole family can enjoy! Start with a fun and challenging climb to the top of one of our lighthouses. At 110 feet tall, Old Baldy stands as the oldest lighthouse in North Carolina and a climb to the top is one of the best ways to view scenic Bald Head Island. Or try climbing up the 131 ship ladder steps to the outside balcony of the Oak Island Lighthouse, located just across the way at Caswell Beach.
How about a little more thrill! Head over to The Swamp Park in Ocean Isle Beach. Whether soaring high above the ground on the 2.5-hour Zipline Tour, traversing the Aerial Adventure Park challenge course or taking a daredevil jump off the 50-foot Pelican Dive, there are plenty of ways to get the heart rate going from not only physical activity but also a healthy dose of adrenaline.
Heights not your thing? Try a simpler way to stay active like taking a long walk on the beach to find copious amounts of beautiful shells. Or, break out that bike and take it for a spin along the shore. Don't have your bike with you? Not a problem. You can rent one from one of many outfitters in the Brunswick Islands.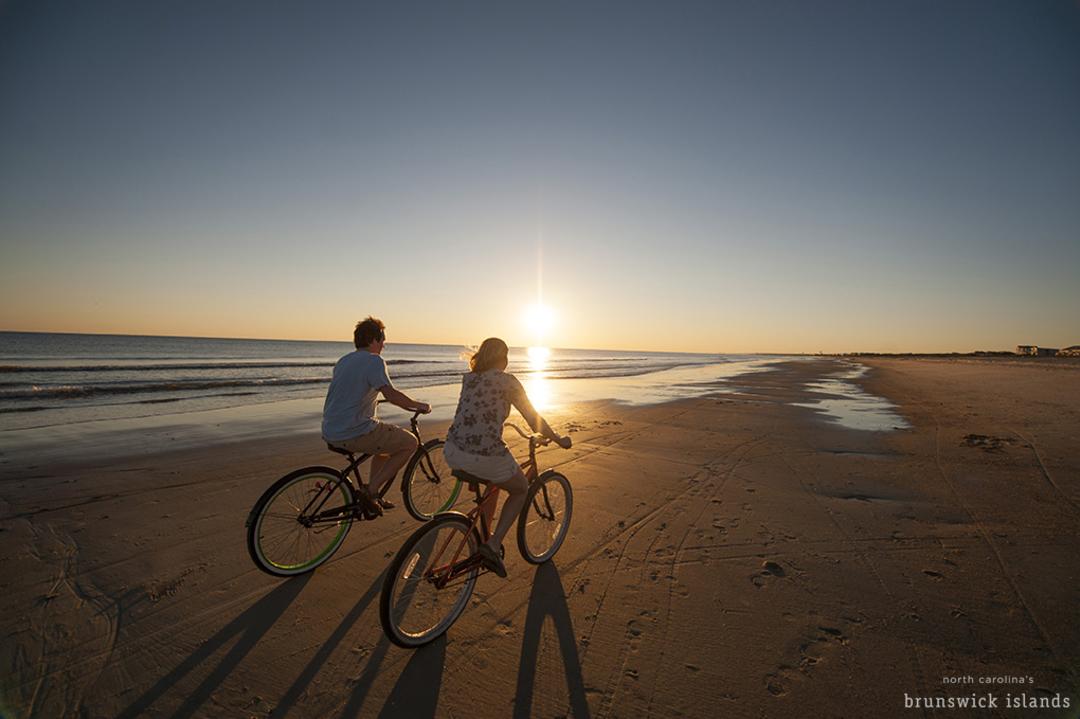 Learn to Relax
Pull up a beach chair, grab a good book and sink into the sand. There is no better way to relieve stress than by relaxing to the sound of the ocean. Studies show that the sights, sounds and smells of the beach help you to slow down and relax.
Or, try taking a reflective walk on Bird Island and stumble upon one of the Brunswick Islands' hidden gems. About a mile and a half from the nearest public access beach point lies the Kindred Spirit Mailbox. Full of notebooks and pens for passersby to leave their thoughts, the Kindred Spirit Mailbox has united wanderlust souls for decades. This is a great place to leave behind any troubles from the past year and to move forward with the next.
And if all else fails you can always relax with a glass (or bottle) of wine at the Silver Coast Winery. Known for their award-winning wines, the Silver Coast Winery has been a Brunswick Islands staple since its opening in 2002. There is truly no better place to keep your "less stress" resolution than North Carolina's Brunswick Islands.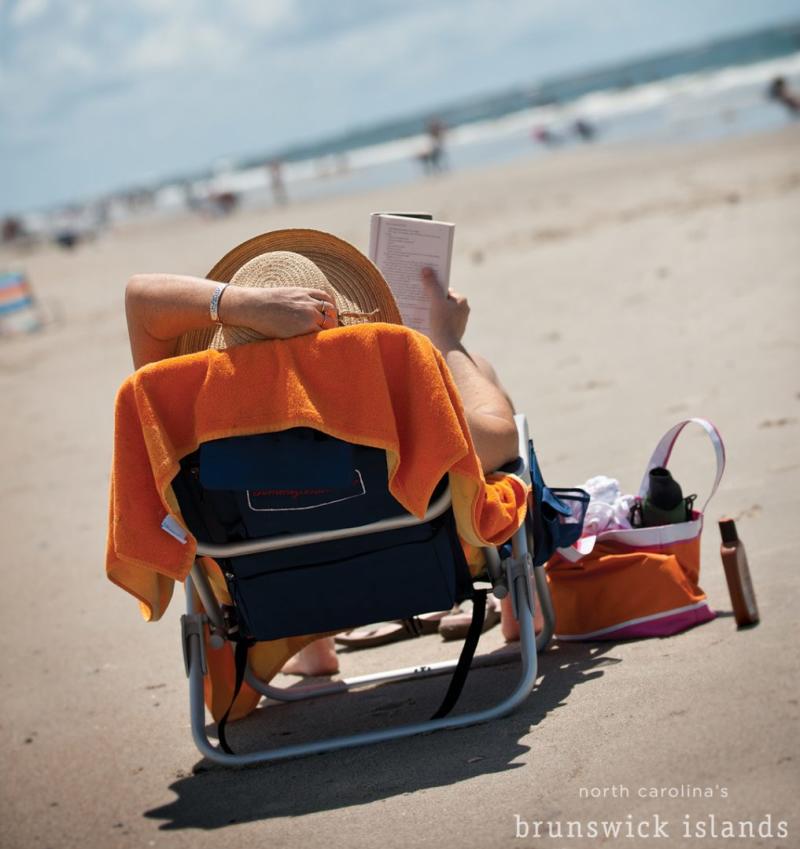 Pick up a New Hobby
If your New Year's resolution is to learn a new skill or hobby, well, North Carolina's Brunswick Islands is the place for you. Whether you are looking to pick up a new sport or improve on a coastal classic, the Brunswick Islands has it all.
Let's say your resolution is to take a few strokes off your golf game. With over 30 unforgettable golf courses and countless helpful golf pros, you will be playing like a pro in no time. Or if golf isn't your thing, try picking up a fishing rod and casting a line. From a boat, shore or pier, you are bound to catch not only dinner, but a love of the craft.
Gnarly dude! Ever look out into the waves and wonder what it would be like to surf like the pros? Well, now you don't have to. With the help of our seasoned professionals, you will be hanging ten in no time! Or if you want a tamer option, try stand-up paddle boarding or kayaking. Not only is it great exercise and relaxing, but it will have you back out on the water time and time again.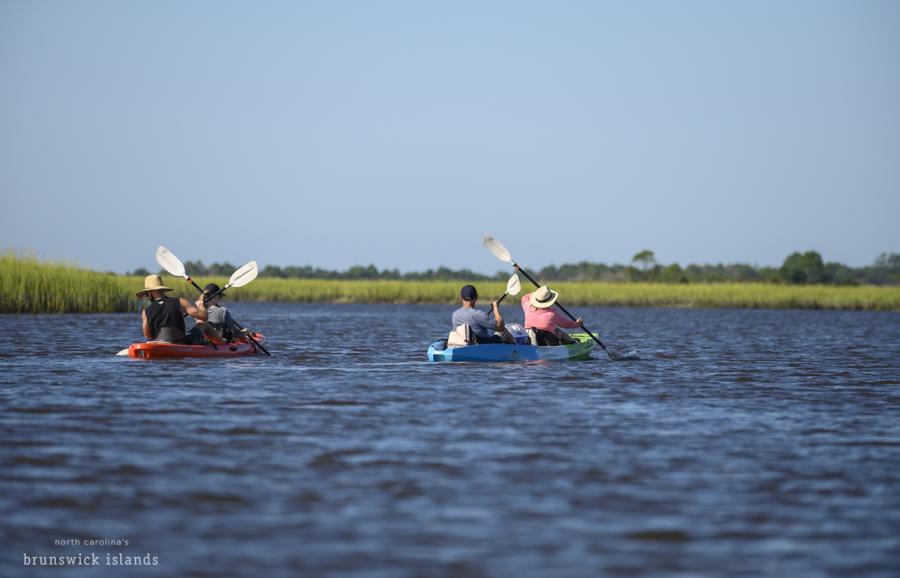 Don't let the fear of breaking your New Year's resolutions stop you from taking a beach vacation! Not only do the Brunswick Islands allow for you to participate in your resolutions, but they let you thrive at them. Begin planning your Brunswick Islands vacation at www.ncbrunswick.com.