From the mountains and the sandhills to the stunning Brunswick Islands, North Carolina is an international golf destination, attracting players from across the globe to enjoy the best the Tar Heel state has to offer. A significant part of the state's appeal lies in the strength of the Brunswick Islands as a golf destination, delighting players with the area's coastal beauty and memorable architecture.
Five of golf-rich North Carolina's top 25 public courses are located along its Southeast coast, according to the N.C. Golf Panel, which consists of a statewide team of experts. 
As golfers plan their next trip, here are the top-ranked Brunswick Islands courses, according to the North Carolina panel: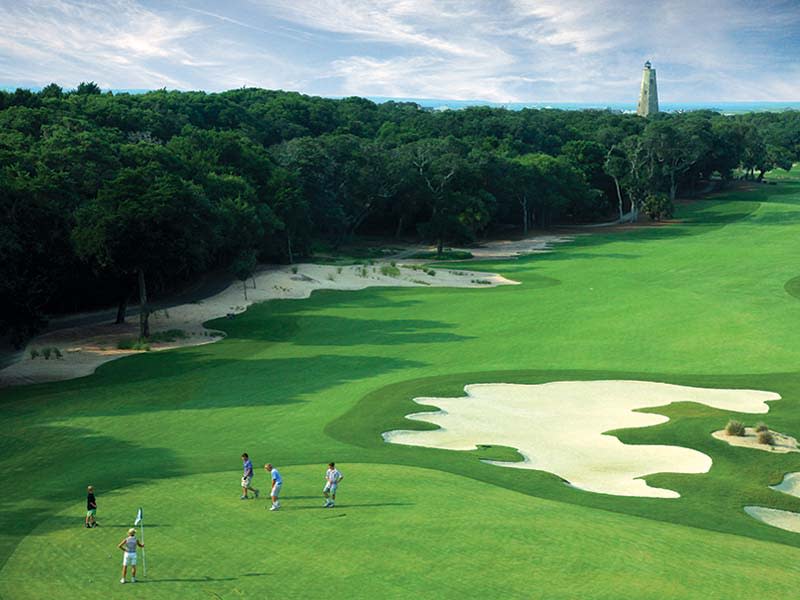 No. 10 Bald Head Island Golf Club1 - Beginning with a ferry that takes players to the secluded island just off the coast, a round at Bald Head is an experience. Architect Tim Cate, whose name is all over the N.C. Golf Panel list, restored the George Cobb design in 2010, ensuring Bald Head will maintain its place among North Carolina's best long into the future. Featuring palm trees, expansive waste bunkers and natural lagoons, this is a bucket list round of golf. 
No. 19 Leopard's Chase - The fourth of Ocean Ridge's Big Cats, Leopard's Chase was ranked among America's 10 Best New Courses by both Golf Digest and Golf Magazine upon its opening in 2007, and it has only gotten better. The Cate design makes judicious use of mounding, waste bunkers and water features, culminating with the unforgettable 18th hole, a par 4 featuring a green ringed with coquina boulders and a waterfall.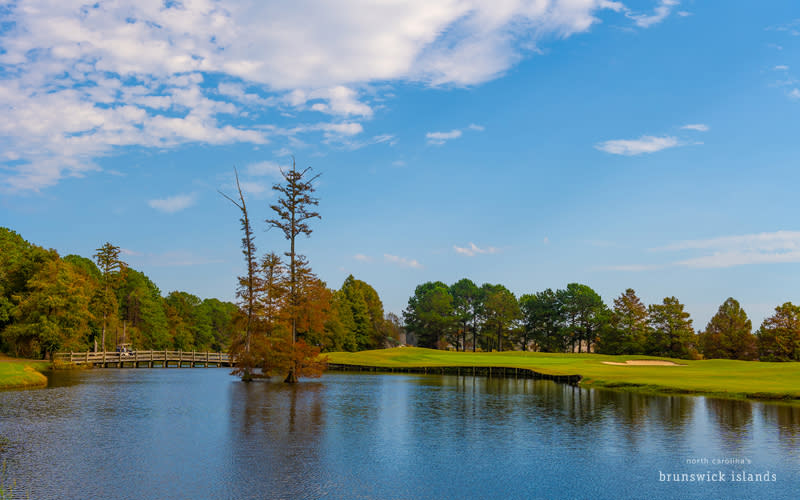 No. 21 Crow Creek - Not only is Crow Creek one of North Carolina's best courses, it also has a claim to being its most underrated. This Rick Robbins design flies under the radar, but members of the N.C. ratings panel recognized its excellence, and it won't take you long to do the same. One of the few courses in the region with bentgrass greens, the putting surfaces at Crow Creek are superb.
No. 22 Tiger's Eye - This was the Big Cat that put Ocean Ridge on the map and shined a national spotlight on the Brunswick Islands, earning a spot on Golf Digest's list of America's 100 Greatest Public Courses. Playing through a native pine forest, Tiger's Eye features uncommon elevation change and the layout is defined by Cate's generous use of bunkering, coquina boulders and water.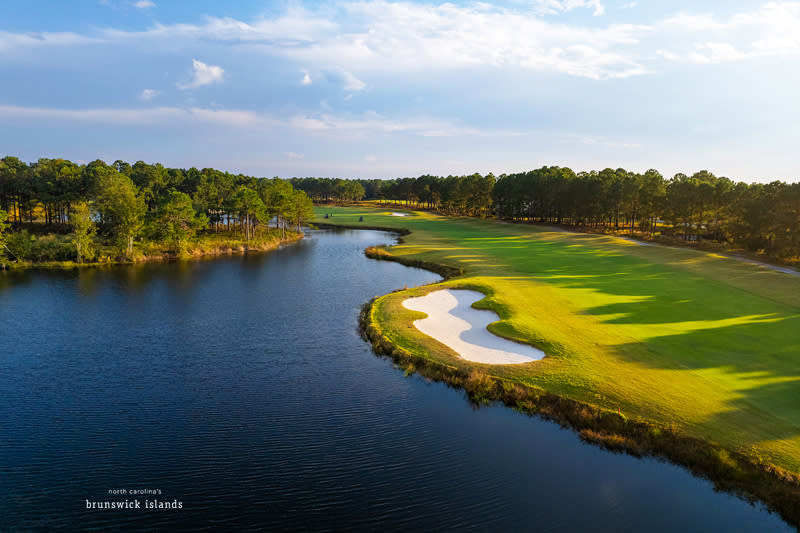 No. 23 Thistle Golf Club - A 27-hole, Scottish inspired design, Thistle is framed by native grasses and mounding, providing players a taste of golf in the Olde Country. The quality of the golf experience is complemented by a spectacular clubhouse that features centuries old memorabilia from the original Thistle Golf Club in Leith, Scotland. This is a round to be enjoyed from the bag drop through the 19th hole.
While they didn't crack the top 25, Cape Fear National Golf Club (No. 41), Oak Island Golf Club (No. 43), and Magnolia Greens Golf Club (No. 48) were ranked among North Carolina's top 50, further highlighting the depth of the area's offerings.
As home to five of North Carolina's top 25 public courses and eight of its top 50 layouts, the Brunswick Islands are essential to the state's reputation as a golf Mecca.
1Bald Head Island Club now requires a membership to play or you may purchase a temporary membership if renting a house on the island that has a Club membership.
Chris King is a nationally published freelance writer whose work has appeared on GolfChannel.com, ESPN.com and various other outlets dedicated to golf and sports.