Visitors to North Carolina's Brunswick Islands know that the sweetest way to end a day can be found at any of the delicious bakeries or dessert shops located in the five barrier islands and surrounding coastal towns! There is no better way to satisfy your sweet tooth than indulging in a homemade delicacy from one of the many charming local spots found in NC's Brunswick's Islands. 
Check out our list below for some of our top picks of places to have your cake and eat it too:
Need an excuse to eat dessert for breakfast? Look no further than the fresh, fun donuts at OKI Scoop Shop and Donuts in Oak Island. You can show up right when the doors open at 7 a.m. to pick up a dozen donuts — which can include an assortment of house favorites (Bacon Me Crazy, anyone?) or personalized masterpieces from the shop's create-your-own menu — to satisfy everyone. Guests will love getting to pick their choice of glaze, toppers, and swizzles of icing in caramel, marshmallow, or lemon citrus!
While many may know The Purple Onion Café in Shallotte for their delicious breakfast and lunch options, the locals know the real star of the café is their mile-high cakes, pies and other goodies. Call ahead and order a slice of their seven-layer cake, a classic moist, yellow cake with decadent milk chocolate icing. If you're looking for something a little more unique, try digging into the fruity dream cake, which features yellow cake with mandarin oranges and walnuts topped with a fluffy whipped pineapple and vanilla frosting.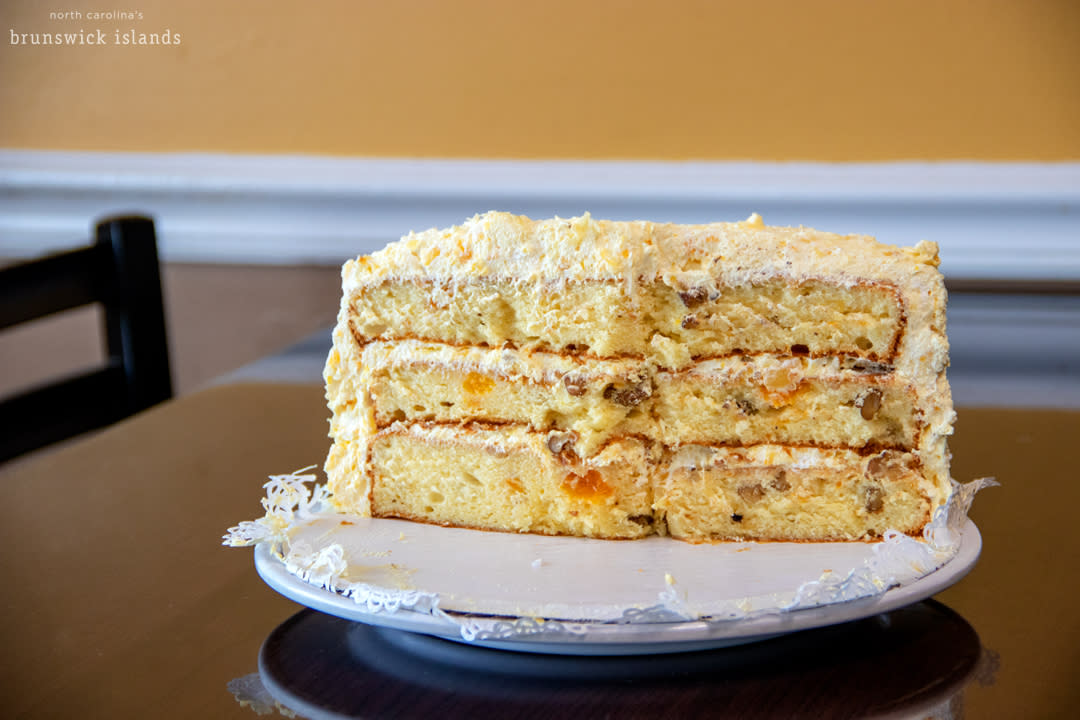 Another place for yummy breakfast desserts (and other "any time of day" pastries) is SweetcakesTBC Bakery in Ocean Isle Beach. Bakers at Sweetcakes start baking before sunrise to ensure that everything from their hot cinnamon rolls to the red velvet cupcakes is fresh out of the oven for their customers. Choosing which sweet to enjoy from their extensive menu while sipping on a complementary cup of coffee will hopefully be the most difficult decision of your day. If you're looking for more sweets in Ocean Isle Beach, check out Causeway Gourmet for an assortment of signature desserts perfect for bringing back to your place to share with the whole family. Highlights of their sweet treat offerings include the Kahlua toffee mousse cake, peanut butter brownie, lemon bar and flourless five spice chocolate cake.
With the tag line "make every occasion sweeter," Burney's Sweets and More in Southport makes sure to offer plenty of items to do just that. Burney's is home to the famous glazed croissant! Seasonal flavors change monthly and include filling selections like Bavarian cream, chocolate raspberry and cream cheese. Along with these unique selections are plenty of other decadent options, such as tiramisu, cannoli, and chocolate-covered strawberries.
If you find yourself in Holden Beach and are looking for a sugar rush, be sure to check out a new and exciting pastry shop, Aunt Irene's Sweets-N-Treats. This small shop is a recent addition to the causeway, but owner Michelle Foust is not at all new to the baking business. She and her sons use recipes passed down through the family and are enticing people into the shop with baked goods ranging from apple turnovers to Eastern European treats like kolachi and kiffles. Their menu is expanding regularly, so you'll have quite a while before you run out of things to try.
End your dessert tour of the Brunswick Islands in Calabash with a visit to the Waterfront Seafood Shack! While some may be surprised to see this restaurant make the list (because they're best known for their fresh seafood), it should be known that some of the best desserts in the area can be found at this beautiful spot on the water. Locals love the grilled pound cake, a delicious homemade dessert that warms your body and your soul. End your night with this sweet and you may be too full to do much more than watch the sunset over the water while debating if you're ready for seconds.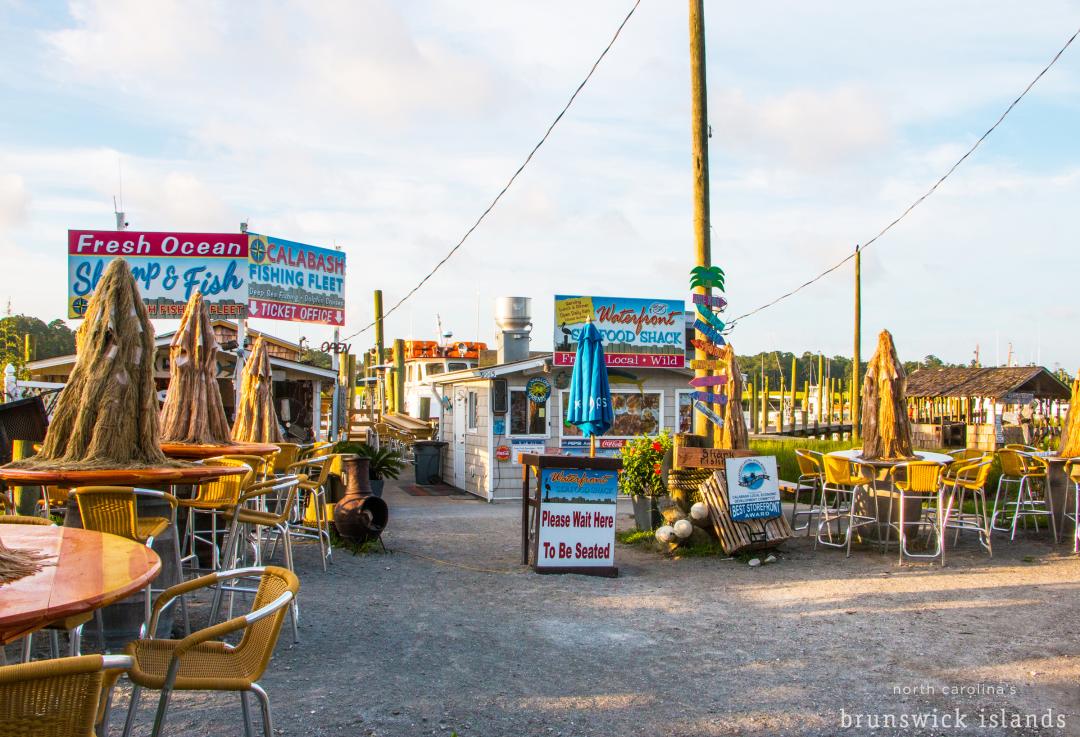 When you come to the Brunswick Islands, there are so many options to satisfy any kind of sweet tooth! For more information on dining in North Carolina's Brunswick Islands, please visit www.ncbrunswick.com.