Summertime in North Carolina's Brunswick Islands wouldn't be complete without warm breezes, good vibes, and live music! You might already be familiar with the free summer concerts held across the islands from May through September, but many of the area's restaurants and bars also boast live music throughout the summer. For those seeking that carefree island feeling you get from listening to a band play while sipping a cold drink on a patio, look no further! Below, you'll find some of the best spots to enjoy live music in the Brunswick Islands.
Restaurants, Bars, and Pubs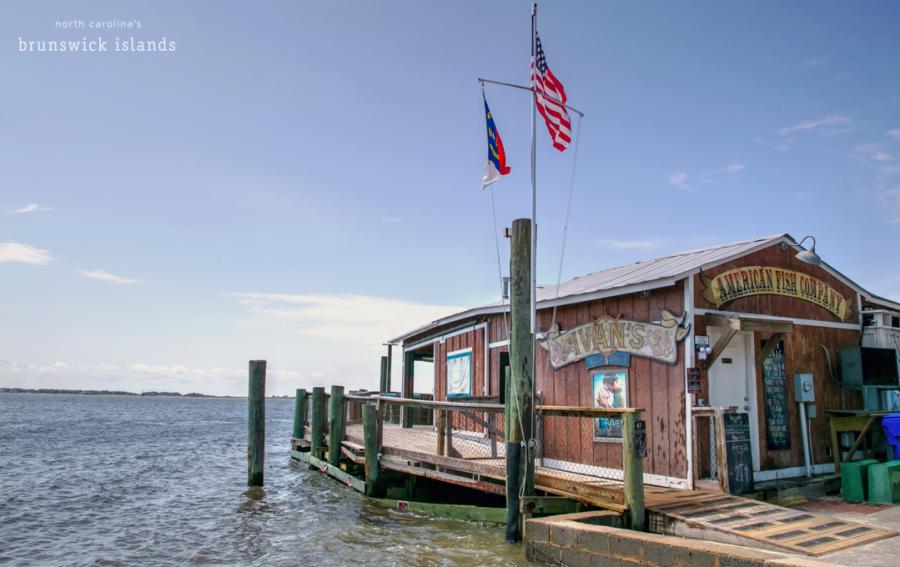 Lazy Turtle Oceanfront Grille – This waterfront American eatery is a family-friendly, fun place to hang out on the beach! Their patio and tiki bar are both dog-friendly and feature live bands on select nights.

Second Wind – This sports bar located on Oak Island features a weekly rotation of live music, open mic nights, and karaoke. It's the perfect local hangout that visitors can enjoy too.   
Breweries and Taprooms 
Southport Tap & Cellar – Located in historic Southport, this craft beer and wine bottle shop offers 22 taps and over 150 bottles and cans of beer. They have both indoor and outdoor seating and live music every Friday from 6 p.m. to 9 p.m. with food trucks on-site.  

34° North Experiment Station – The 34° North Experiment Station Brewery, located in Shallotte, features small batches of funky experimental beers inspired by the coastal winds as well as the full line-up of beers brewed at the main brewery in Marietta, Georgia. They have live music from 6 p.m. to 9 p.m. on select nights– visit their Instagram to stay up to date on their live music schedule.  
Ocean Piers
Ocean Crest Fishing Pier – Spending the day on the beach in Oak Island? You may not even have to leave to enjoy live music! The 893-foot Ocean Crest Fishing Pier hosts a variety of bands and local artists during the summer on the pier deck, with the beautiful Atlantic Ocean as a backdrop.  

Ocean Isle Beach Pier – You can also catch live music right from the beach at the Ocean Isle Beach Pier Backyard. From dueling pianos to open-mic nights, the OIB Pier Backyard is perfect for enjoying a beautiful view with a wide variety of live entertainment. Live music takes place on different nights throughout the week. Call the pier to receive the weekly entertainment schedule from one of the friendly staff members.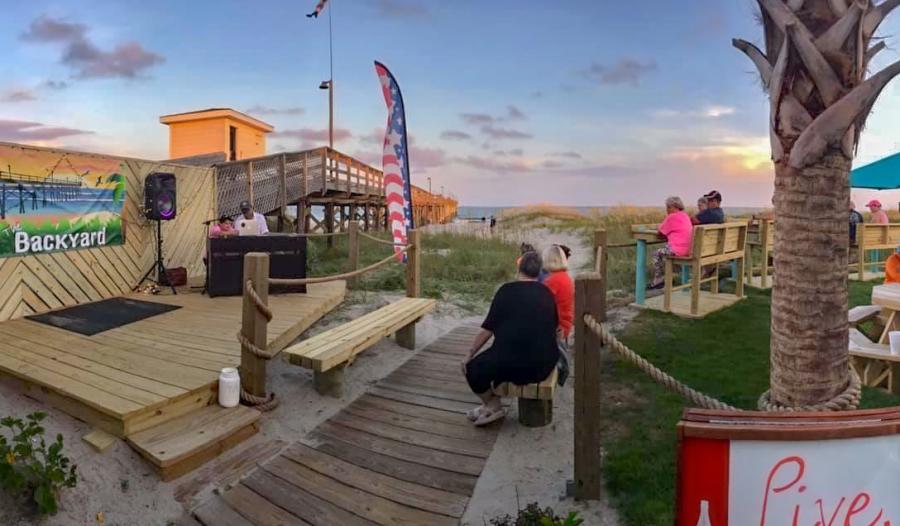 Photo courtesy of Ocean Isle Beach Pier.  
North Carolina's Brunswick Islands has an endless supply of live music throughout the summer to provide visitors and locals with the soundtrack to their ultimate beach vacation. Time to get exploring (and grab a delicious drink or bite to eat while you're at it)!