While North Carolina's Brunswick Islands is the ideal location for getting your relaxation on, there are plenty of ways to enjoy the beaches from home while still getting to kick back and relax. Lay your beach blanket on the floor, grab your favorite beverage, and settle in for a movie night-in to enjoy some picturesque views of the Brunswick Islands in your favorite films and television shows!
We have compiled a list of some of our favorite movies and shows that were filmed in the Brunswick Islands below:
Safe Haven – In a small town off the coast of North Carolina, Katie Feldman is determined to make a new life for herself. Her goals to keep a low profile are quickly made unachievable when the close-knit community around her, specifically a widower named Alex, win her over with their warmth and caring nature. You'll watch Katie learn to love and trust again and discover whether she can keep her dark past a secret from the people she has learned to love. Safe Haven was set and filmed in multiple locations across Southport, including the Southport Marina, West Moore and Bay Streets where the NC 4th of July Festival was recreated for the movie, Ports of Call Bistro where Katie and Alex went on a date, and the American Fish Company where Katie worked as a server in the movie. Memorabilia from this film and many others can be found in the Fort Johnston Southport Museum and Visitors Center.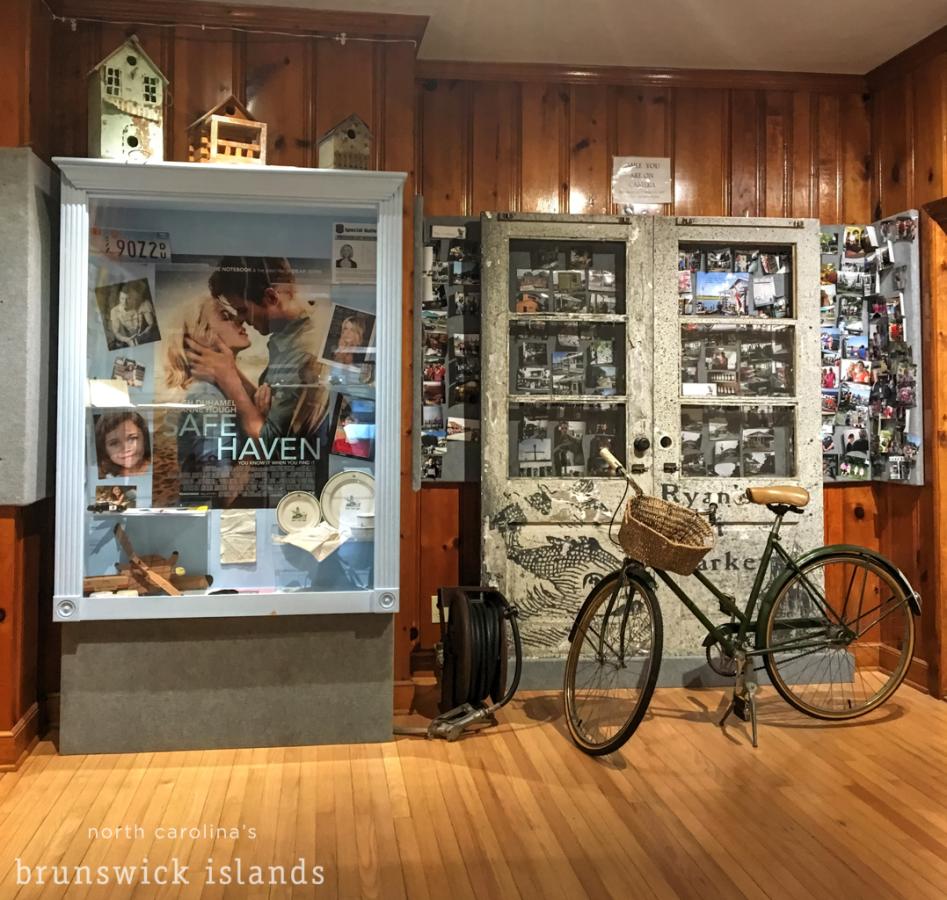 Under the Dome – In the small town of Chester's Mill, residents are suddenly struck with terror when a massive, transparent, indestructible dome cuts them off from the rest of the world. Under the Dome filmed many scenes in Southport. Visitors and guests to the Brunswick Islands will recognize the River Pilots Tower on West Bay Street that served as the WYSB Radio Station in the series. Additional filming locations include the Trinity United Methodist Church and the Old Smith Burying Grounds on Rhett Street. When you're done bingeing the series, take a look at some of these amazing photos on our Pinterest board and plan for your next trip when we are able to welcome you back!  
I Know What You Did Last Summer – A year after running over a fisherman and dumping his body in the water, four friends reconvene when Julie, played by Jennifer Love Hewitt, receives a frightening letter telling her that their crime was seen. Plenty of Southport favorites were featured in this film, including the Southport Fort-Fisher Ferry, American Fish Company, and the Amuzu Theater. After the movie, you'll be daydreaming about a stroll around the Yacht Basin or the picturesque views of the Cape Fear River, which are both locations from the film that visitors can later head to in real life as well.
Crimes of the Heart – This tearjerker is based on the stage drama where an untimely death haunts a trio of sisters, but they prove their love is stronger than any family tragedy. This 1986 movie was filmed all over the Brunswick Islands, including scenes at Fort Caswell, Old Smithville Burying Ground, and the Amuzu Theater. True Crimes of the Heart enthusiasts will recognize the iconic pink Northrup House that served as the Magrath sister's home in the film on 229 N. Caswell Avenue, and the Old Brunswick County Jail where Sissy Spacek's character, Babe Magrath was locked up in the film.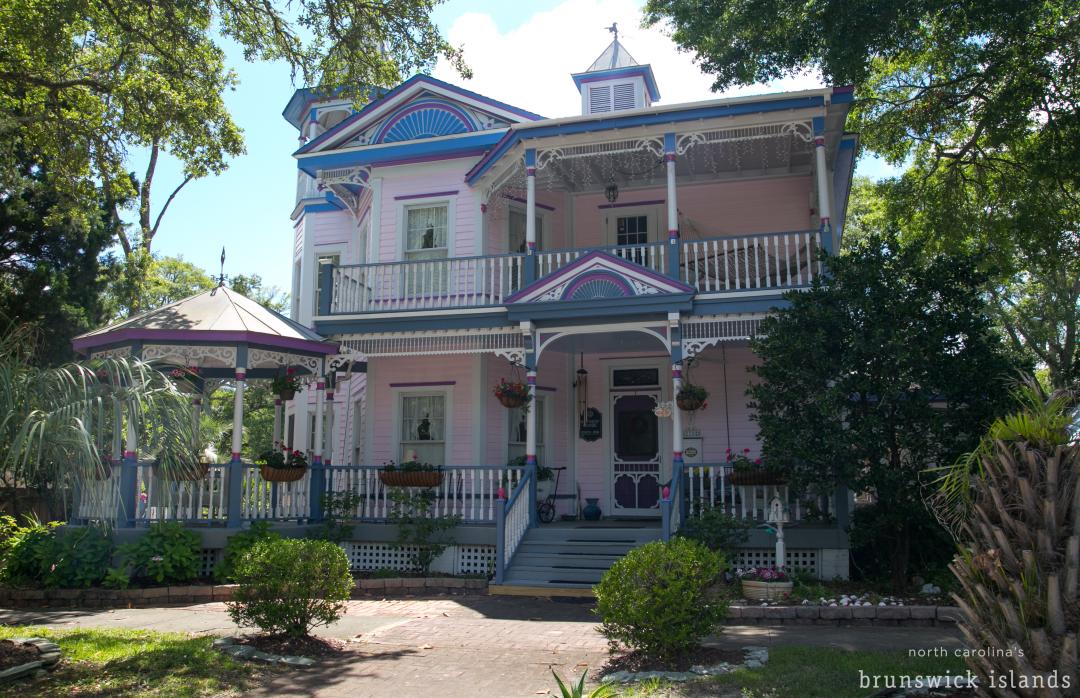 A Walk to Remember – Like other Nicholas Sparks favorites, A Walk to Remember also filmed many iconic scenes in NC's Brunswick Islands. Movie watchers can plan their future adventure to see Trinity United Methodist Church where Jamie's dad was a pastor, the Old Smithfield Burying Ground where the funeral took place, and the Riverwalk Gazebo where Landon told Jamie that he loved her for the first time.
Dawson's Creek – No bingeable favorites list would be complete without mentioning Dawson's Creek. This teen drama follows the lives of a group of friends, starting in high school and continuing into college. Order takeout from Fishy Fishy Café and you can feel as if you're back in school with them! If you're not a Brunswick Islands local, cook up some seafood at home while watching the Yacht Basin webcam, and perfect those recipes for your next picnic on the Southport Pier and Riverwalk – both iconic Southport locations featured in the show!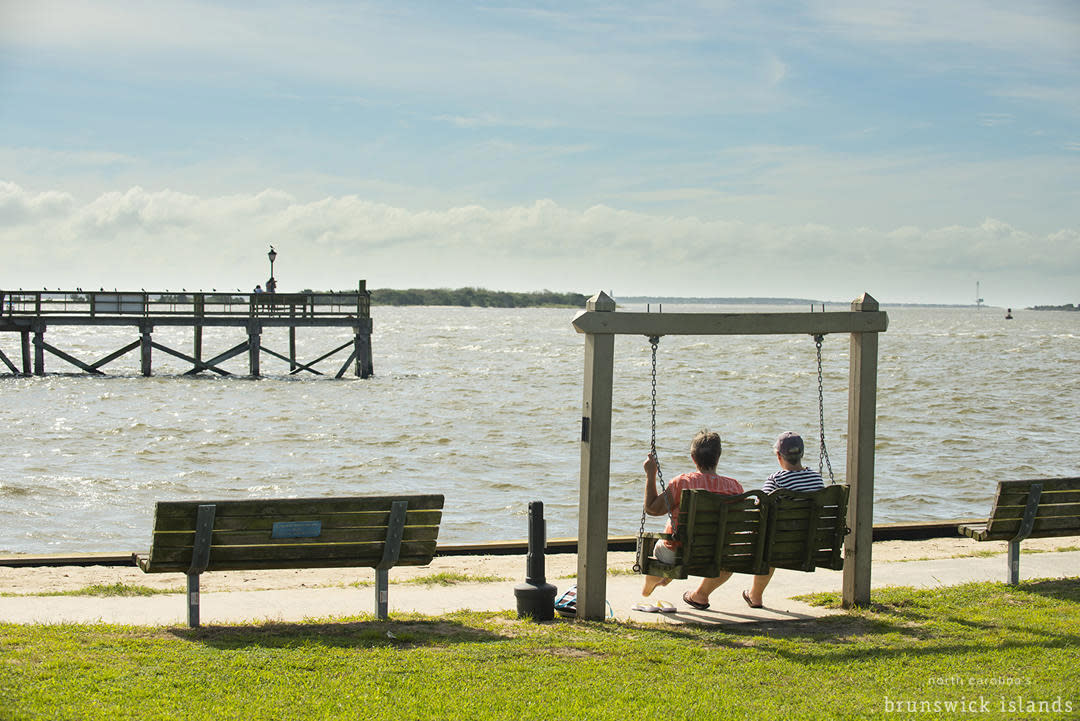 We hope that these movies and television shows inspire wanderlust for your next vacation to NC's Brunswick Islands. When you make it through the above list, here are additional things to watch featuring your favorite Brunswick Islands locations! Don't forget to keep a list of the top landmarks to visit as soon as we can welcome everyone back to North Carolina's Brunswick Islands. For more information, please visit www.ncbrunswick.com.