Spring is here and that means it is time to get ready to celebrate that one very special lady in your life. With Mother's Day right around the corner, it is never too early to start planning how to show mom just how much you care. For moms that live by the motto "life is better in flip-flops" think beyond flowers this Mother's Day and get coastal at North Carolina's Brunswick Islands. Check out our list of the perfect gifts for moms who always seem to have the beach on the brain!
Toast to Mom at Silver Coast Winery
Say "cheers" to mom this Mother's Day with a trip to Silver Coast Winery in Ocean Isle Beach. The Silver Coast Winery story began on Mother's Day 2002 when owner Maryann Azzato was gifted a half-acre plot of land from her husband, Dr. Bud. A full family affair, Maryann along with her siblings and children planted the very grapes that would grow to become this local gem and Mother's Day must. The winery offers a vineyard, tasting room and tours daily. Visitors can also enjoy the local art that adorns the walls of the winery's art gallery.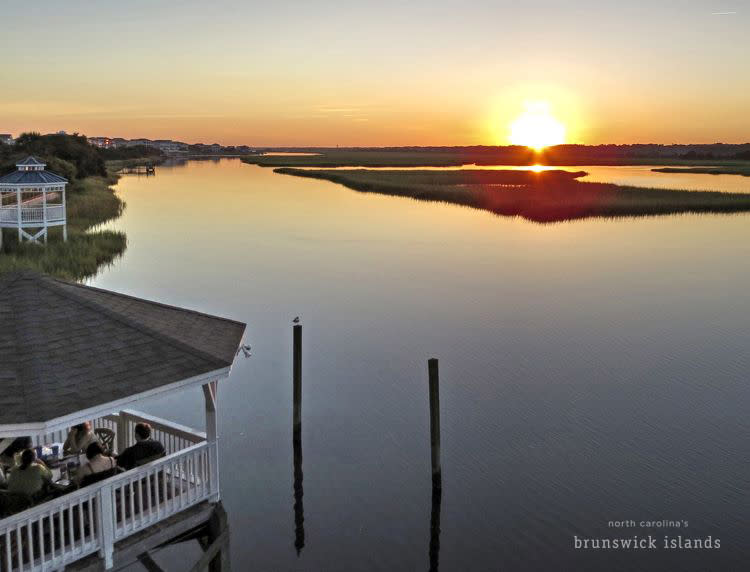 Take Mom to Dinner with a View
We all know the sun rises and sets with mom, so this year treat her to a view as spectacular as she is. The beaches and coastal towns of the Brunswick Islands are home to an incredible array of unforgettable dining experiences featuring both local specialties and global inspiration. Whether mom loves tastes of the Caribbean, signature Southern dishes, flavors of the Mediterranean or a fresh catch of the day, there are countless options to choose from. Our surplus of tranquil and scenic beaches and waterways creates seemingly endless opportunities for dinner and a coastal sunset. With multiple magnificent vantage points overlooking the Atlantic or the Intracoastal Waterway, it is easy to find a special dinner spot with a view as perfect as she is.
Traverse the Beach Searching for Shells
North Carolina's Brunswick Islands' 45 miles of sandy beaches create an abundant playground for exploring. Take mom back in time to simpler days when summers were spent searching for seashells in the sand. Sift through the sand for some of the popular shells found along our shores. From angel wings to olive shells, true tulips to sand dollars, there is always a hidden gem awaiting your discovery. These little treasures are sure to brighten up mom's day for years to come and give her a piece of the beach to hold close to her heart all year long.
Trek to the Kindred Spirit Mailbox
For a unique beachgoing experience, take mom to serene Bird Island by way of a leisurely stroll along Sunset Beach to visit the beloved Kindred Spirit Mailbox. For years the mailbox has been a must-visit spot for much-needed reflection. Visitors venture to the secluded mailbox to write their stories and share their love with the universe. Year after year people come by to add their letters, notes, thoughts, poems, prayers and wishes to the growing stack of journals found inside. This Mother's Day, treat mom to a special spiritual experience and share your story with the Kindred Spirit Mailbox.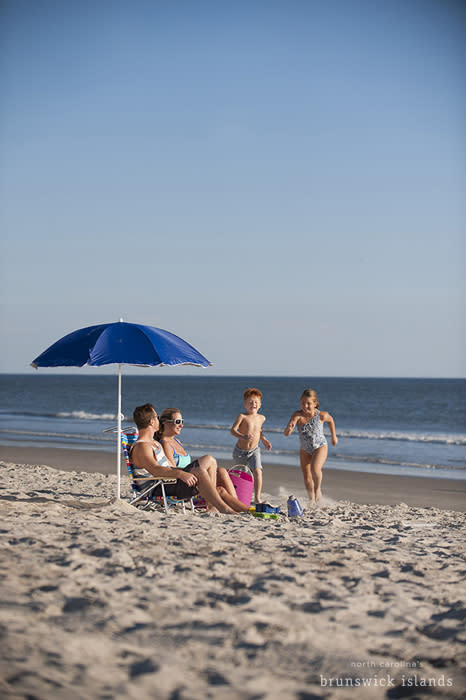 Treat Mom to One Unforgettable Beach Experience
The best way to give back to a beach-loving mom is to treat her to the ultimate beachgoing experience with an unforgettable getaway to North Carolina's Brunswick Islands. Our peaceful beaches, incredible culinary scene, rich history, exciting events and popular attractions make a vacation to our coastal oasis a sure way to put a smile on mom's face. There is no shortage of ways to show mom how much you love her at North Carolina's Brunswick Islands, so be sure to seas every opportunity to make May 8th a Mother's Day to remember.
For more information and ways to make a memorable experience at North Carolina's Brunswick Islands, please visit www.NCBrunswick.com.