whether your ideal wedding is on the beach, walking down the aisle with the sand underneath your feet and a nice sea breeze catching your veil, or a lavish inn or golf resort with romantic grounds filled with southern charm, North Carolina's Brunswick Islands has the perfect venue to host any couple's wedding. This year, North Carolina's Brunswick Islands has made planning any bride's dream wedding easier with the new 2015 Wedding Planner.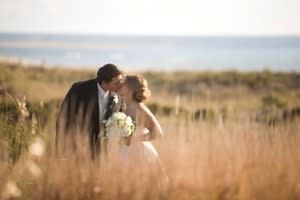 The all-inclusive wedding guide provides a list of ceremony and reception wedding venues that includes details for guest capacity, indoor/outdoor space, on or off-site catering and more as well as local accommodations and a service directory of wedding planners and photographers. The guide also includes a list of fun activities for guests, average temperatures for the months of the year and drive times from surrounding major cities.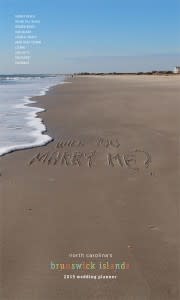 You don't need a passport to celebrate a destination wedding; the five islands that make up NC's Brunswick Islands are filled with 45 miles of pristine, un-crowded beaches, charming accommodations for you and your guests, mouthwatering restaurants and savvy wedding planners who can help with every last detail of your big day. Make our unique coast the ideal location for your memorable wedding. It's all up to you, but there's one thing you can count on – North Carolina's Brunswick Islands can accommodate any fairy tale wedding. There are no limits to what your North Carolina's Brunswick Islands beach wedding can be. Personal, poetic, picturesque, passionate – perfect.
To order a printed version of the Wedding Planner or a NC's Brunswick Islands Vacation Guide or Golf Guide visit here.