Delicious and unique flavors extend beyond food in North Carolina's Brunswick Islands. The area is home to a number of fun breweries and taprooms serving up local craft beer inspired by unique elements of the North Carolina coast. Check out some of the fun places where you can enjoy a cold one after a long day at the beach.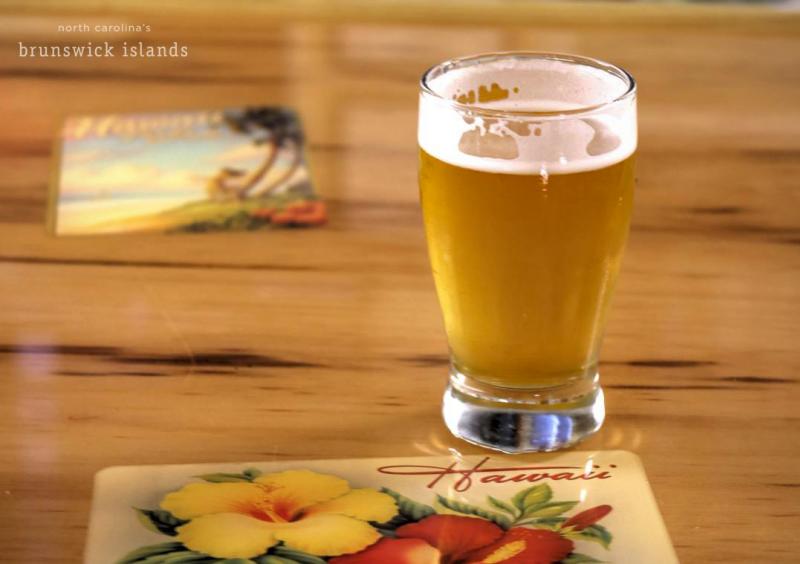 Brunswick Beer XChange Co. 
Located in Leland, this local taproom and beer garden offers a wide variety of craft beer and wine in a fun and pet-friendly atmosphere. Adding to the fun atmosphere, Brunswick Beer XChange Co. hosts weekly events like trivia and open-mic night, along with live music. You can also purchase to-go growlers and kegs to take home with you!
Coastal Craft Beverage Co. 
This taproom in Calabash specializes in curating a quality inventory of products that are seasonal, rare, or previously unavailable in the region. They fill growlers with their state-of-the-art 20 tap draft system; stock bottles and cans from an ever-growing list of breweries in North Carolina and beyond; and even have wine on tap! Their laid-back atmosphere invites you to order or bring in food from any of the many surrounding Calabash foodie spots.  
The Grape and Ale 
Oak Island's premier wine and craft beer store offers 12 taps with an ever-changing selection of craft beers from Kolsch to stouts and everything in between. Guests can choose from their wide selection of craft beer in six or four packs as well as singles. Not to mention, The Grape and Ale frequently host free beer or wine tastings as well as live music on select days!  
This Hawaiian-themed brewery in Ocean Isle Beach serves an ever-changing menu of craft beer brewed on-premise, such as the popular Carolina Tropical IPA brewed with pineapple and mango, and the Nightingale Coffee Porter brewed with real Kona coffee beans. They even have a board where you can purchase a beer in advance for a friend, stranger, or service member to enjoy during their next visit. Adding to the experience, the brewery is uniquely situated beside an Italian market where you can order a sandwich to enjoy with your beverage!
Southport Tap and Cellar 
The founders started this taproom with the goal of creating a community around unique and independent craft beer in the Southport area. Another laid-back option, Southport Tap and Cellar features an inside bar and seating area, outside picnic tables, games, and live music. Plus, they're dog-friendly! In addition to their wide selection of craft beers and wine, they also welcome a number of food trucks throughout the day to cater to their patron's growing appetites.  
Tap Time 
This craft beer tasting room in Ocean Isle Beach specializes in offering the best selection of local and national craft beer. With a rotating selection of 14 craft beers on tap daily, patrons are welcome to either sample or get a flight to ensure they get a taste of what they like best. Their spacious taproom invites you to enjoy TV, games, WiFi, and shuffleboard as you sip, or opt for a take-home growler to go!  
Bridgewater Wines + Dines 
Located in Leland, this wine bar is home to both special and educational events, along with frequent tastings, that are free to customers. With an ever-changing variety of wines from around the world, visitors can "Explore the World One Wine at a Time," while enjoying appetizers from a menu that is crafted to not only pair with but enhance the wines.
Silver Coast Winery Tasting and Taproom
Located in the heart of beautiful downtown Southport, this tasting and taproom offers a wide variety of craft beers both on tap and by the bottle, along with delicious award-winning Silver Coast wines. Visitors can browse the unique gift shop and art gallery all while sipping on their favorite wine or craft beer in an intimate setting. Tours and tastings can also be reserved at the Silver Coast Winery location in Ocean Isle Beach, and the Silver Coast Winery Marker 1 in Calabash offers tastings as well!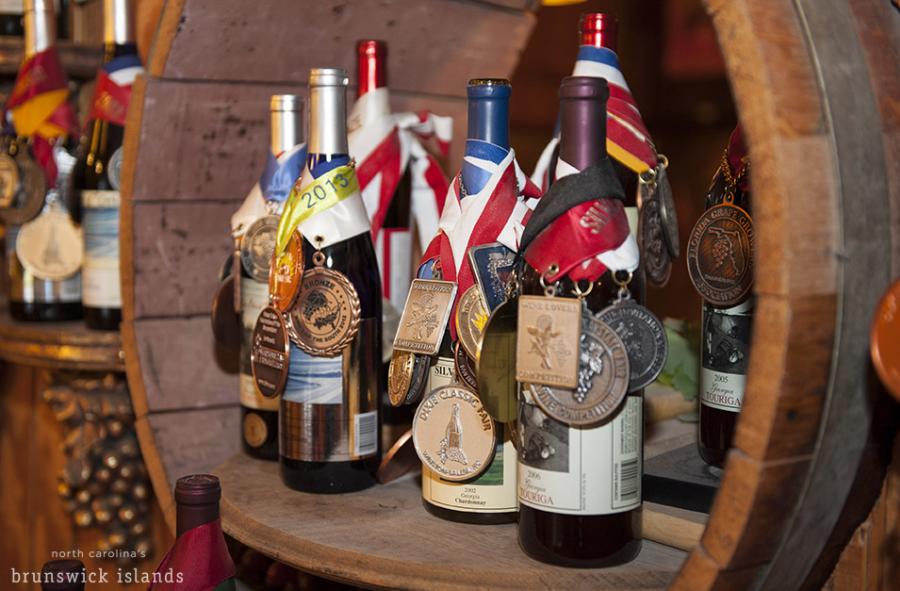 Locals, visitors, and of course, beer lovers are enjoying Leland's first major brewery! The food menu is diverse and seasonal with a focus on specialty pizzas; perfect for sharing and pairing with one of its local brews. The brewery's spacious outdoor area invites you to enjoy your cold brew while playing bocce ball or relax inside to beat the heat this summer.   
Oak Island's first brewery offers over 14 taps serving craft beer, ciders, IPAs, Lagers, and even some non-alcoholic beverages. They feature pizza, soup, sandwiches and bar bites to accompany the range of beverages. Their vision is to strive to make the best food, best beer and best experience you can have at a brewery. 
Leland's newest brewery opened its doors this summer and is committed to continually crafting beverages that inspire people and bring the community together, one beer at a time. To go with their craft beers, they welcome a range of food trucks over the weekends to enhance the guest experience. 
Breweries and Taprooms Coming Soon to NC's Brunswick Islands
The area's craft beer scene is ever-growing, with a number of spots slated to open within the next year in Oak Island and Leland.
Carolina Crab Brewing Company is opening in Oak Island, just minutes from the beach and downtown Southport, with plans to serve beer in a park-like atmosphere with live music, food trucks, and events.
MannKind Brewing Company located in Leland is coming soon and look forward to expanding Leland's craft options by offering Belgian styles, IPA's and many more tasty surprises. 
The Brunswick Islands has no shortage of spots to relax, mingle with friends and enjoy a refreshing beer or glass of wine after a day of sunbathing. Our breweries and taprooms offer a wide selection of flavors along with unmatched island vibes that will leave you wanting more!