It's the most wonderful time of the year, to visit North Carolina's Brunswick Islands that is. Winter is one of the best seasons to come to the Brunswick Islands. Escape from the snow, freezing temperatures and frost bite with a winter getaway to these beautiful, pristine, peaceful beaches.
Here are five reasons why you should make the Brunswick Islands your next winter getaway:
1. It feels like you're on your own private island.
Did you ever wonder what it would be like to have your own private island? With relaxing, serene beaches the Brunswick Islands feel like just that. With enough space for everyone, there is room to spread out and enjoy the company of your family and loved ones without encroaching on someone else's beach spot.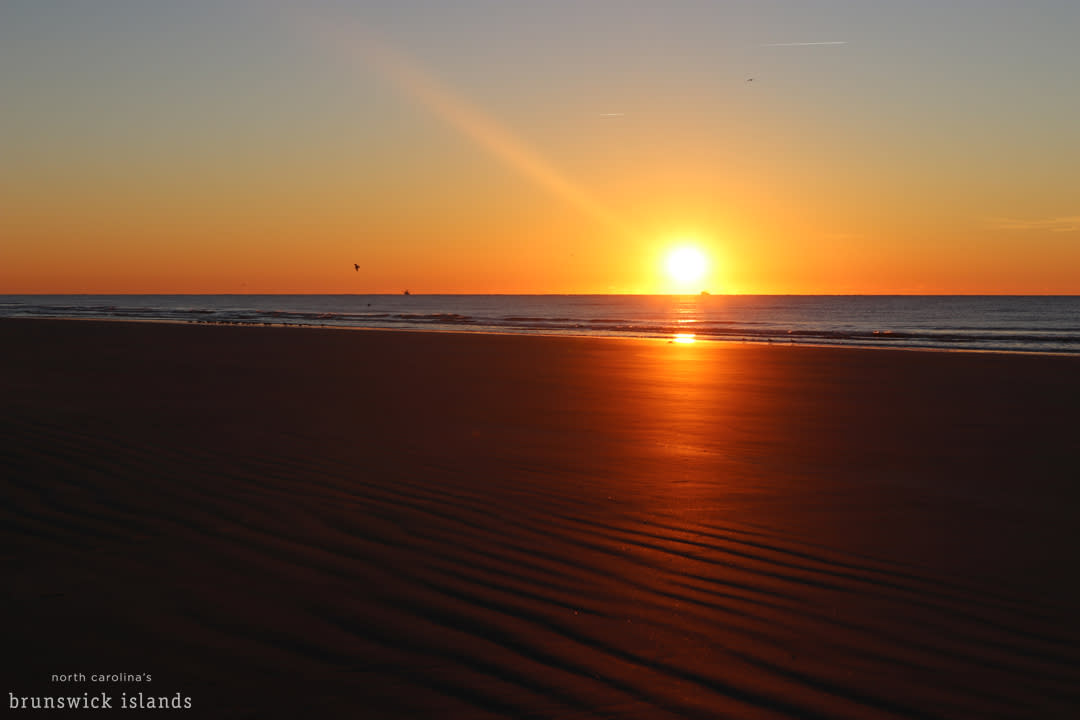 2. Get more bang for your buck.
In the off-season vacation accommodations, golf courses and other area attractions will often offer special promotions to entice visitors to come and see how wonderful this area is in the winter. And don't forget about the big holidays that are coming up! A weekend getaway or a round of golf would make an excellent present for anyone who needs a winter vacation.
3. Relaxed pet regulations.
The off-season is the best time to take a dog-friendly vacation! With relaxed beach regulations, your furry friends are bound to have the time of their lives. Rules and regulations vary from beach to beach, but in the winter dogs are allowed all day on every beach in the Brunswick Islands. And if you want to give your dog a chance to be off-leash, take them up to Caswell Beach, Oak Island or out to Bald Head Island for some fetching fun! For tips on how to better prepare for a beach trip with your pup, click the link blog.ncbrunswick.com/dog-friendly-beaches/.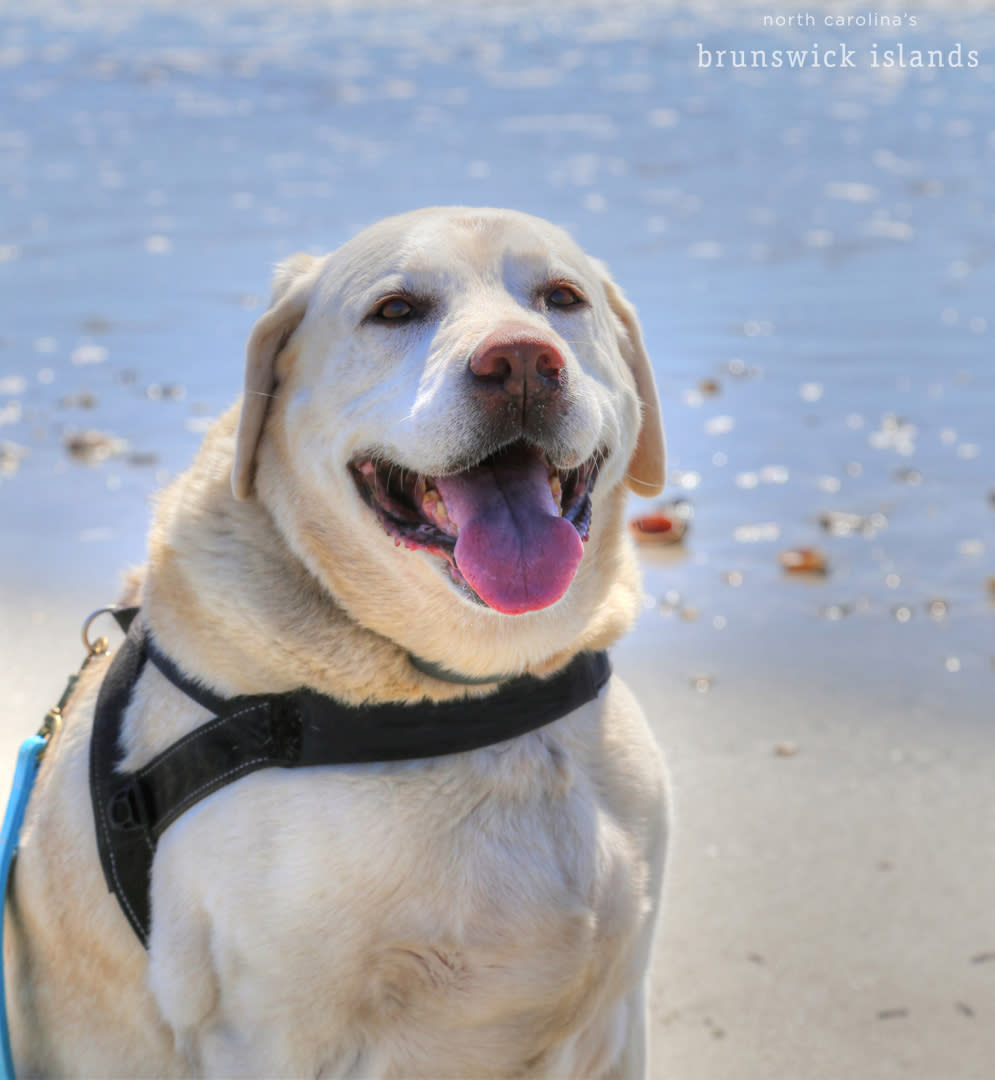 4. Watch both the sunrise and sunset over the ocean.
North Carolina's Brunswick Islands are quite unique compared to other beaches in North Carolina. It's because they have a rare distinction in that they run east to west, parallel with the shore, and generally face south. Because the sun reaches far enough south in the late fall through early spring, you are able to see both the sunrise and sunset over the ocean. This phenomena has been called one of the "10 Incredible Phenomena You Have to See in Fall" by Weather.com.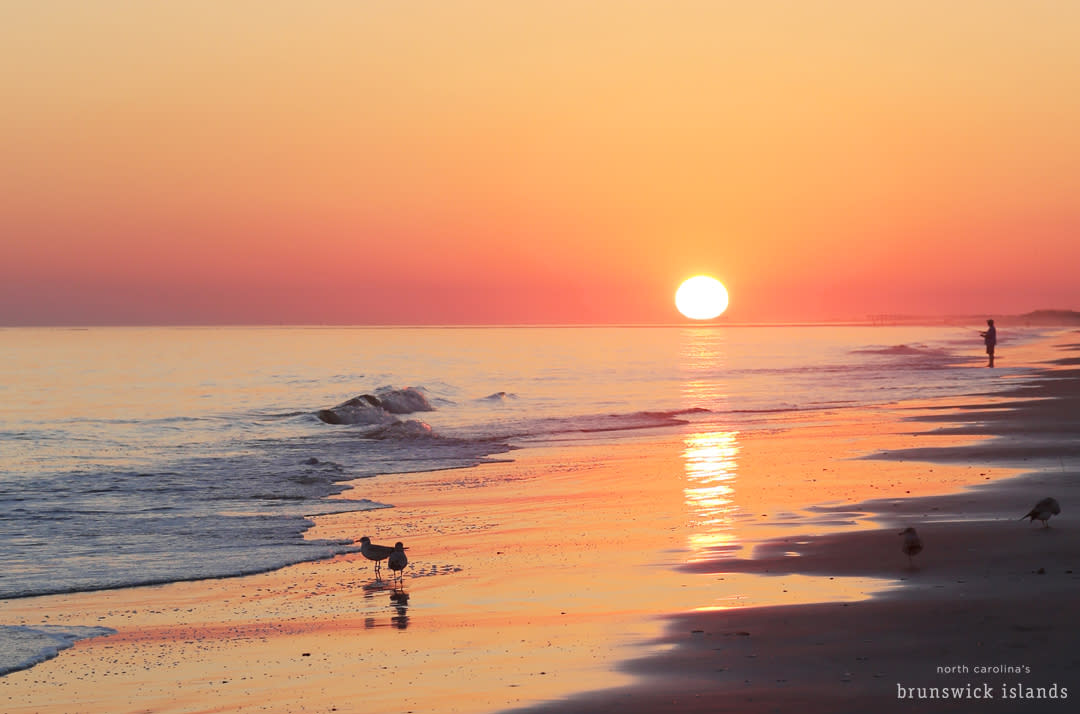 5. Your new spot.
Make the Brunswick Islands your new winter getaway for years to come! Come and rejuvenate or have some fun by attending an outdoor market, festival or parade. The winter is chock-full of fun activities for the whole family to enjoy! Especially around the holidays, the quaint coastal towns of the Brunswick Islands are in no short supply of fun things to do. Or come after the holidays and spend some time relaxing and unwinding from the holiday hustle and bustle. And who knows, you might even start a new family tradition!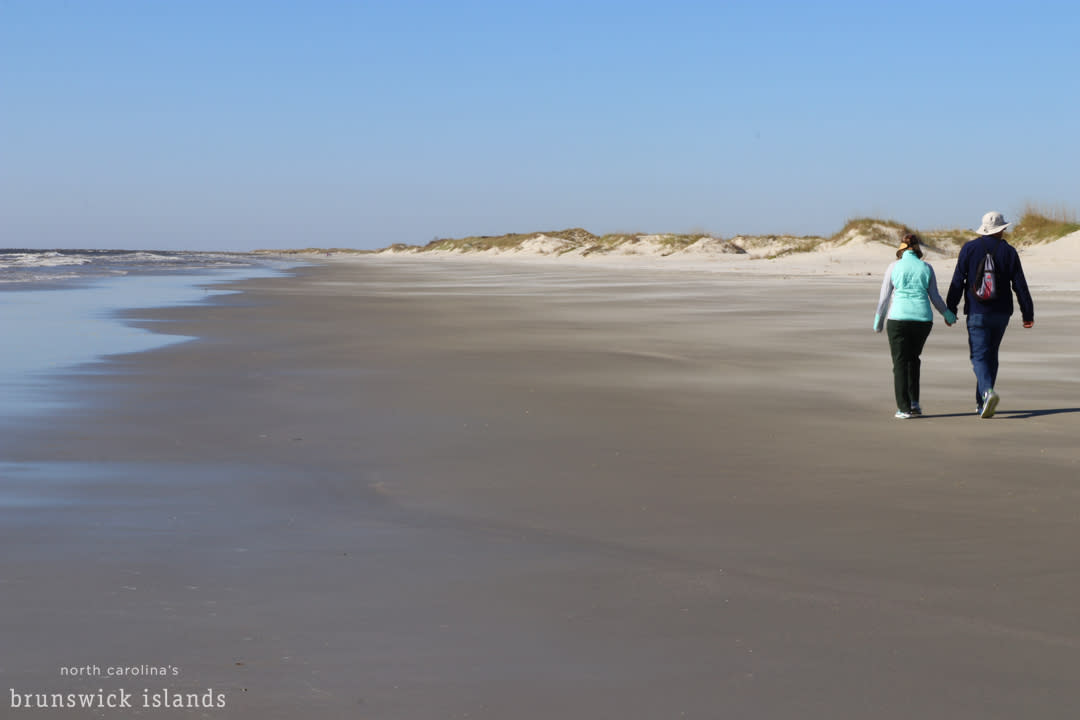 The average winter temperature in North Carolina's Brunswick Islands is around the mid 50s. So ditch that snowman for a sandman and spend this winter on an incredible beach vacation. To learn more about the Brunswick Islands or to start planning your winter getaway, check out ncbrunswick.com.