Outdoor adventures and natural beauty are a year-round highlight in the Brunswick Islands. With fall now upon us, it's the perfect time to dust off those hiking boots, grab your trusty backpack, and get outside. To celebrate North Carolina's "Year of the Trail," below are five trails in the Brunswick Islands that you should explore during this special time of year. 
Brunswick Nature Park Trails and Blueways 
Our journey begins at Brunswick Nature Park, a serene and picturesque spot near Leland that offers a diverse range of natural wonders. As you traverse the park's trails, you'll encounter ancient cypress trees, wetlands, and the expansive Cape Fear River. With over five miles of well-maintained pathways, it's a fantastic destination for both novice and experienced hikers. Prefer a trip on two wheels? Be sure to check out the mountain bike trails, the beginner "Canebreak," intermediate "Gator Loop" and advanced "Copperhead." Those looking to explore by water will be delighted with the Paddle Trail that winds throughout the park and connects to the Cape Fear River.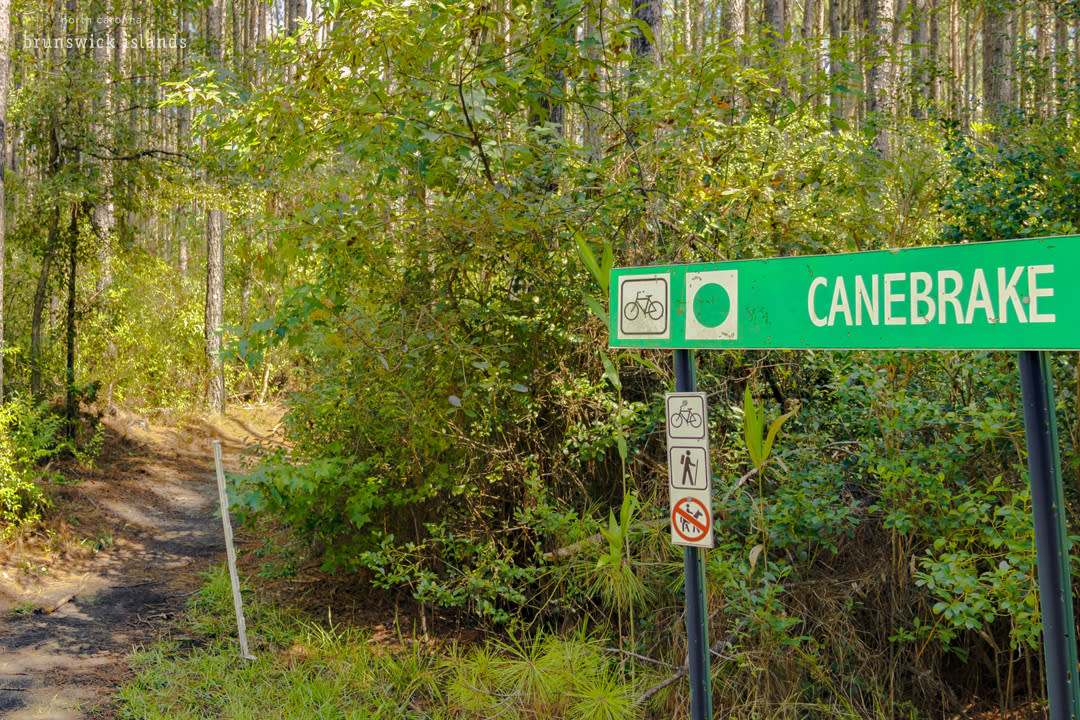 Green Swamp Preserve   
After extensive trail repairs and renovations, the Green Swamp Preserve will reopen to the public in October 2023. This 17,424-acre wilderness area boasts a network of wooded trails that lead you through the heart of the largest wetland in North Carolina. Watch for unique wildlife, including at least 14 species of carnivorous plants, rare orchids, and more. It's a must-visit destination for nature lovers and birdwatchers, with some of the country's finest examples of longleaf pine savannas.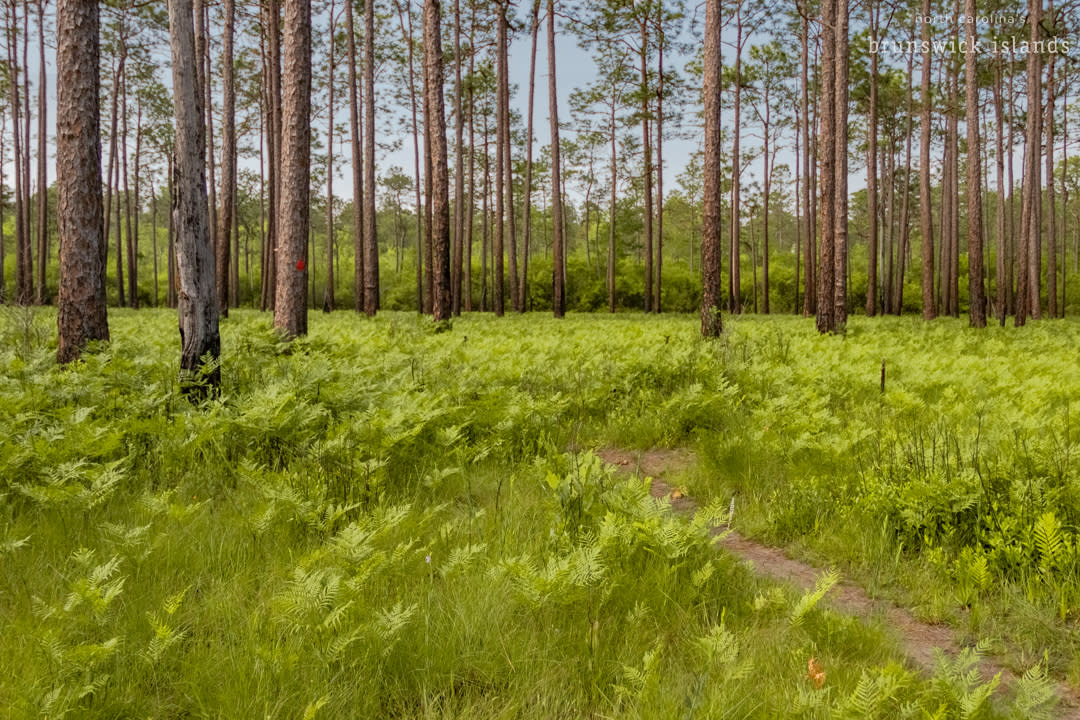 Oak Island Nature Center 
Perfect for families with little ones, the Oak Island Nature Center is home to a Tree Trail with an abundance of different species that call the Brunswick Islands home. Stop by to explore the short trail and stroll through the magnificent Dot Kelly Butterfly Garden. For guests seeking accessible experiences, the Oak Island Nature Center also has ramps, elevated platforms, and a nearby wheelchair-accessible beach entrance.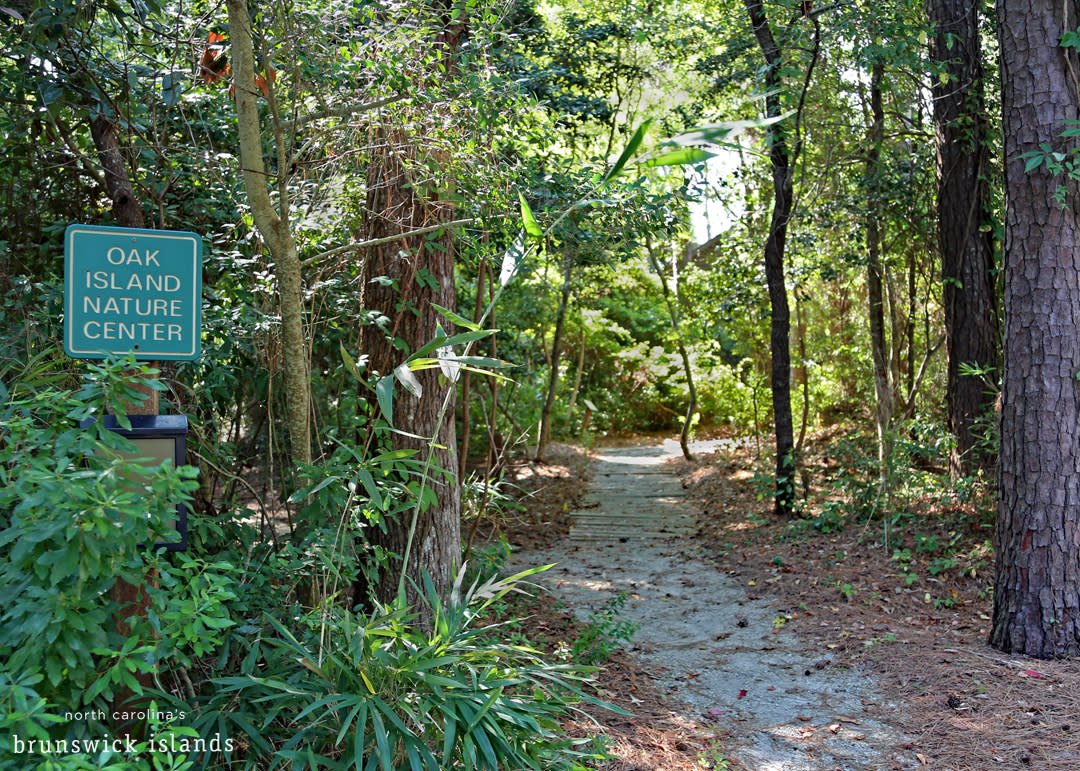 NC Birding Trail at Boiling Spring Lakes Preserve 
The North Carolina Birding Trail meanders throughout the state with stops at some premier bird-watching spots, including the Boiling Spring Lakes Preserve. Visitors to this preserve can explore a portion of the more than 6,000 acres of habitat for the largest variety of rare plant species in North Carolina. Follow the paths to find a bounty of rare flora and fauna, including the Red-cockaded Woodpecker, Brown-headed Nuthatch, Venus Flytrap, Indigo Bunting, and more.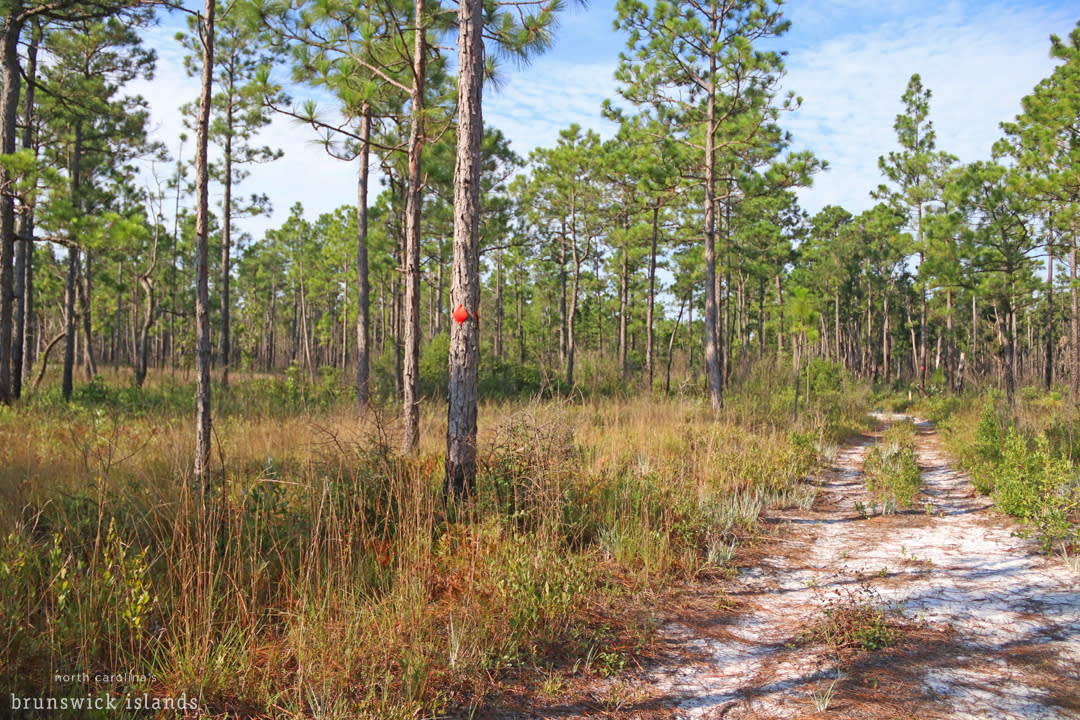 Belville Riverwalk Park
Our final stop takes us to the Belville Riverwalk Park, just a few miles from Leland, where you can immerse yourself in the tranquil ambiance of wildlife along wooded paths and the Brunswick River. Nestled in a 28-acre park, this hidden gem features a well-marked nature trail, a beautiful riverfront boardwalk running through the marsh, a viewing deck overlooking the river, and a 125-foot fishing pier. As you walk among the park's natural area, be on the lookout for various bird species and other wildlife. Looking to explore on the water? The park also offers public riverfront access suitable for kayaks, canoes, or smaller-sized boats. The access is affected by tidal influence, so be sure to plan your outing around the tides! 
In addition to the trails highlighted above, the Brunswick Islands are home to many other parks in the area, along with nature preserves, that offer scenic trails for visitors to enjoy. As you set out to explore these remarkable trails during the "Year of the Trail" in Brunswick County, remember to respect and preserve the natural beauty that surrounds you. Leave no trace, stay on designated paths, and pack out everything you bring in. These trails offer a chance to connect with nature, unwind, and create lasting memories with family and friends. Happy exploring, and may your adventures be filled with awe-inspiring moments and unforgettable sights!
For more information on North Carolina's Brunswick Islands and to start planning your next trip, visit here.