Everyone knows that sun, sand and saltwater make for an ideal summer day, and North Carolina's Brunswick Islands' 45 miles of pristine and uncrowded beaches serve as an incredible backdrop for an unforgettable beach day. When planning the perfect beach day, it is important to remember all of the components that make the day truly magical. While snacks, sunscreen, and a beach towel are all necessary, a curated list of summer tunes can set the tone for your beach day itinerary! We have created two separate playlists to enjoy on your next vacation to the Brunswick Islands. Both playlists feature songs from the soundtracks of some of your favorite television shows and movies that filmed scenes in the area.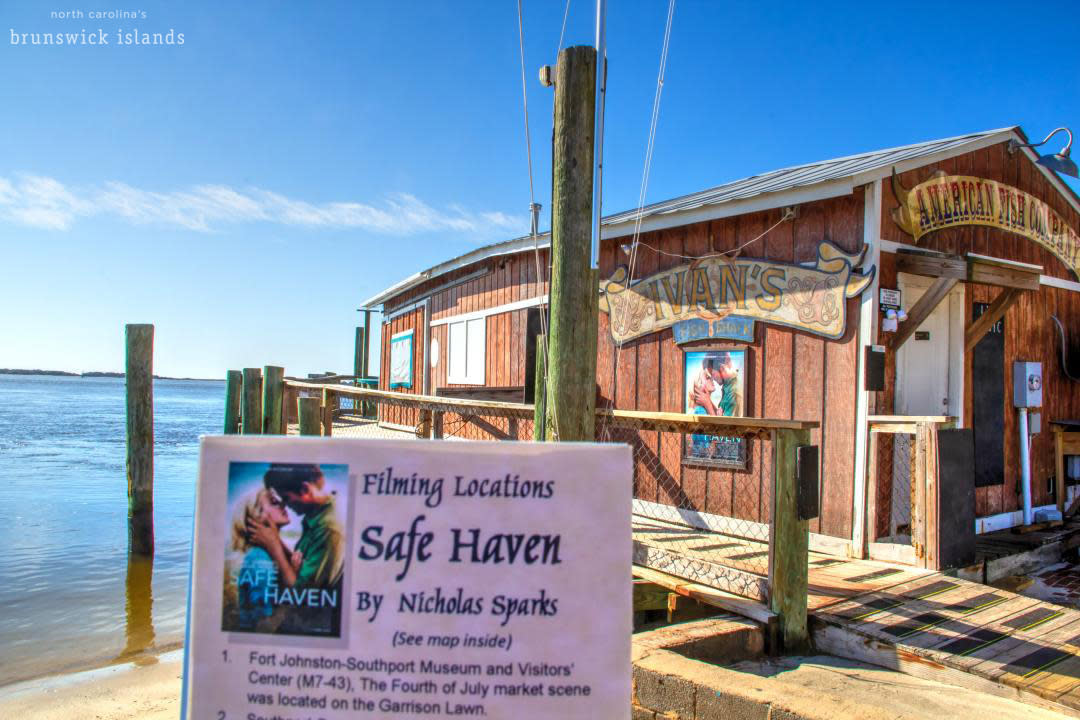 For Calm Days in the Sunshine:
If you're planning to have a relaxing beach day in the Brunswick Islands, we have compiled a Spotify playlist of soothing songs that are great for laying out with friends or enjoying a calming beach yoga session. Take a deep breath, plug in your headphones, and let your worries drift away as you enjoy this hour-long playlist that perfectly pairs with soft coastal breezes and shimmering ocean waters.
The Calming Beach Day playlist starts off with "A Box of Secrets," from The Secret Life of Bees. This song features a moving orchestration that truly ebbs and flows like the waves. Close your eyes and inhale deeply as the notes become lighter and the music plays softly in your ears.
Additional selections for an hour of serenity include a combination of orchestrations and vocals from favorites filmed in Southport such as teen drama series, Dawson's Creek, and the films A Walk to Remember and Safe Haven.
The playlist ends with "Someday We'll Know" from A Walk to Remember. One of the most interesting things about the A Walk to Remember soundtrack is that Mandy Moore, the actress who plays the lead female role of Jamie Sullivan, is prominently featured! One of her solo songs, "It's Gonna Be Love," is included early in the playlist, and the charming duet "Someday We'll Know" is the perfect ending, calming enough to soothe, but lively enough to bring a smile to your face and motivate you get back to your day. 
For an Active Beach Adventure:
For those looking for more of an active adventure, we have created a Spotify playlist that will encourage you to lace up your running shoes and move to the beat for an active hour on the beautiful Brunswick Islands' beaches!
From the second you hit play and hear the lively beat of "Mambo #5," from the soundtrack of Iron Man 3, you will be ready to take off! An ideal place to let out your inner superhero is Oak Island, where action scenes for Iron Man 3 were filmed. For some extra motivation, check out this video, where you can watch the stunt men in the movie parachute onto the beaches you'll soon be exercising on.
Another great active adventure is a stroll along the waterfront in Southport where the movie, I Know What You Did Last Summer was filmed. Hits from the film include "Hush" and "This Ain't The Summer of Love," which movie buffs will be able to listen to and recognize from their favorite scenes in the film. Alternatively, find your inner warrior while rocking out to the song, "Inner Ninja" from the television show Under the Dome, which was also filmed in Southport.  
The final number to sprint home to is from the Nicholas Sparks film, A Walk to Remember. While the movie features a number of moving slow numbers, we selected Toploader's "Dancing in the Moonlight" to end out your hour of activity.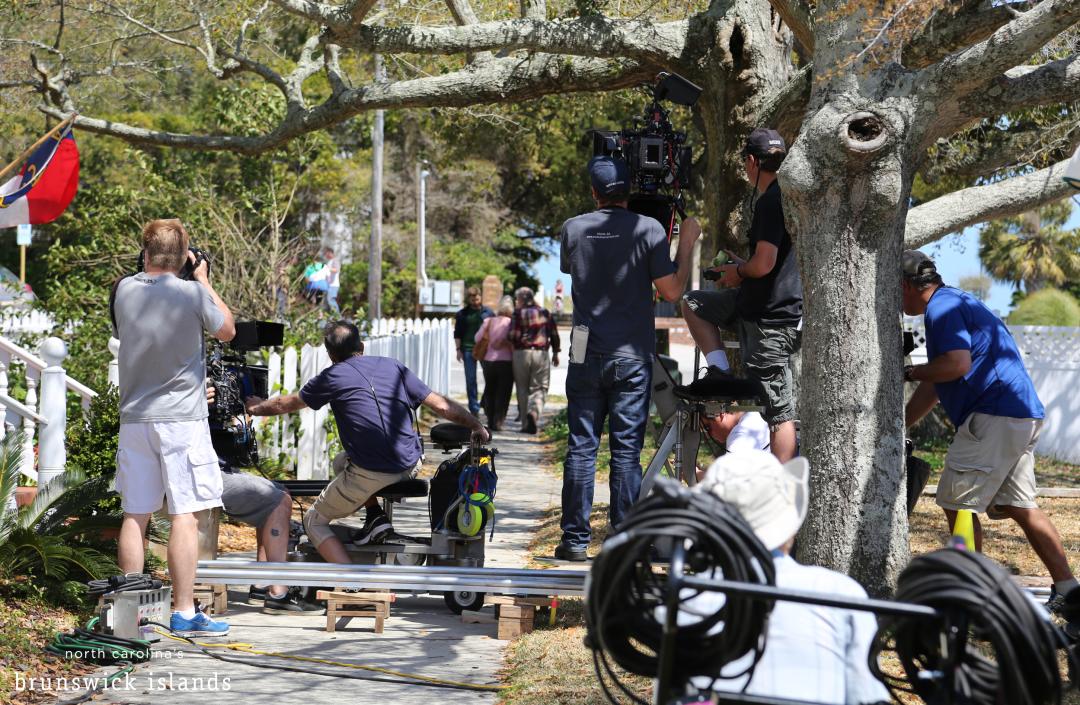 No matter what you are looking to get out of your day at the beach, we have you covered with the perfect music to set the tone for a great day! Make sure to check out www.ncbrunswick.com for additional information on the Brunswick Islands and to plan your trip.