North Carolina's Brunswick Islands has something for everyone this fall. Throughout the season, enjoy the many activities and mild weather with peaceful beaches and seasonal events. Rest up before the holidays and relax with these five reasons to "fall" for the Brunswick Islands!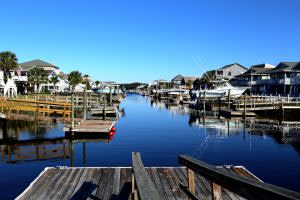 Soak Up Some Sun
During fall in the Brunswick Islands, you'll enjoy temperatures in the 70s throughout October and upper 60s in November with water temperatures at an average of 77 degrees in October and 70 degrees in November. You don't have to say goodbye to beach time just because it's fall – the Brunswick Islands' mild temperatures make it a perfect time for a coastal getaway.
Experience a Weather Wonder
Fall through early spring, beach-goers can take in both sunrises and sunsets over the ocean, thanks to the Brunswick Islands' unique south-facing beaches and the angle of the sun this time of year. Enjoy this bucket list activity, all without moving your beach chair!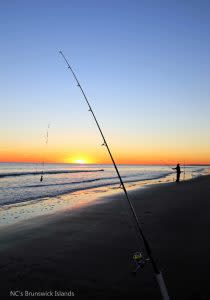 More Beach for your Blanket
One of the many perks of the Brunswick Islands during the fall is the peaceful beaches. With the kids back to school and holiday prep underway, this is the perfect time to get away. Explore the piers, beaches and other attractions with spectacular deals on lodging! Throughout fall, visitors will see rates on rental homes (even beachfront!) continue to decrease, making for an even more affordable stay.
Celebrate the Season
There are plenty of special events happening in the Brunswick Islands this fall for visitors of all ages to enjoy.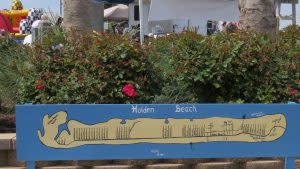 For some spooky fun, come out to the Holden Beach Pavilion on October 21 for Boo at the Beach. The Halloween Festivities include booths with carnival games and a costume contest!
October 29 and 30 marks the North Carolina Festival by the Sea. The free, 2-day event kicks off with a parade down the Holden Beach causeway. Entertainment for kids includes face painting, a costume contest, as well as rides and amusements. There will also be live music and food.
To learn more about upcoming events in the Brunswick Islands, visit www.ncbrunswick.com/events.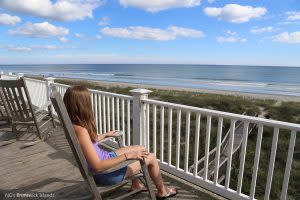 Rest Up Before the Holidays
With the hectic holiday season just around the corner, visitors can take one last moment of peace on the beach in the Brunswick Islands. With ideal weather, no crowds, great lodging deals and plenty of entertainment, fall is the perfect time for a pre-holiday getaway!
For more information about booking your fall getaway to North Carolina's Brunswick Islands, visit www.NCBrunswick.com.