October is the start of North Carolina's oyster season, and the magnificent mollusk has been revered in the state for centuries as an important source of food in the coastal areas.  The 37th Annual North Carolina Oyster Festival, returning on Saturday, October 21, 2017 from 9:00 a.m. to 6:00 p.m. and Sunday, October 22, 2017 from 10:00 a.m. to 5:00 p.m., is the state's official celebration of the oyster.  During the Festival, North Carolina's Brunswick Islands will celebrate all things oyster as a section of Ocean Isle Beach is transformed into a walking district, filled with a variety of foods, crafts, music and more.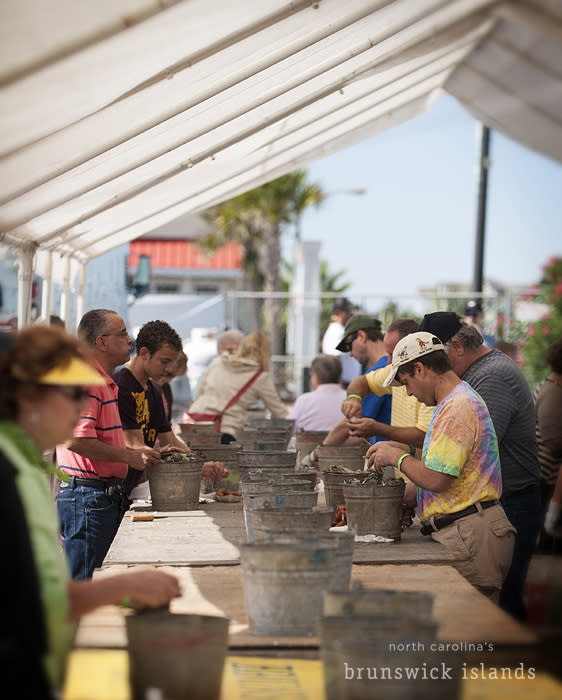 At this year's celebration, test your oyster shucking skills in the North Carolina Oyster Shucking Championship where the area's fastest shucker will earn a cash prize, as well as the opportunity to compete in the National Oyster Shucking Contest in Maryland.  Not up to competing against the professional shuckers?  You can enter the amateur division.  If you are an advocate of the motto "you can never have too much of a good thing?" Put on your stretchy pants and participate in the Oyster Eating Contest! Continue to delight your taste buds at the Oyster Stew Cookoff, featuring delicious samples from some of Brunswick Islands' best restaurants. Work off some of the calories you have consumed on the dance floor and compete for the top spot in the Shag Dance Competition, whether you're an amateur or more experienced dancer.
In addition to copious amounts of fried and steamed oysters, festival-goers will have the opportunity to sample an array of foods for every palate, from crab cakes and BBQ, to pizza and sweet treats. Visitors can also admire a wide variety of crafts and artwork available throughout the festival grounds, including handmade furniture, stained glass, wood carvings, sculpture, pottery, leather goods, and jewelry. Don't miss out on the live music, bring your chairs and enjoy the lineup featuring popular beach bands, cover bands, and everything in between.
Admission is $5.00 for adults and free for children under 12, so bring your family and experience a not-to-be-missed tradition in the Brunswick Islands!
To learn more about attending the 37th Annual North Carolina Oyster Festival, visit http://www.ncbrunswick.com/event/north-carolina-oyster-festival-ocean-isle-beach-nc.