Still considering Labor Day travel plans for your family? Make crowded beaches and umbrella mazes a thing of the past with a holiday getaway to North Carolina's Brunswick Islands. Our 45 miles of pristine, uncrowded beaches will take you back to the beach vacations of your childhood. With a uniquely relaxed atmosphere and plenty of beach for your blanket, there is no better place to celebrate the end to a fun-filled summer. Our six island beaches house a collection of family-friendly activities perfect for saying farewell to summer. Be sure to check out these suggestions for ways to make the most out of your long weekend in North Carolina's Brunswick Islands.
Shallotte River Swamp Park
Families can experience the swamp like never before with an action-packed, high flying adventure. The park features a two and a half hour zipline tour, seven course adventure park, 50-foot Pelican Dive jump and more. Park owners did not want to sacrifice the beautiful, natural surroundings for adventure, but rather enhance guest experience by seamlessly weaving the two together. The park is uniquely designed around the landscape and rangers educate guests about the ecological benefits of the natural habitat. With an outdoor adventure perfectly suited for ages four and beyond, there is something for every member of the family.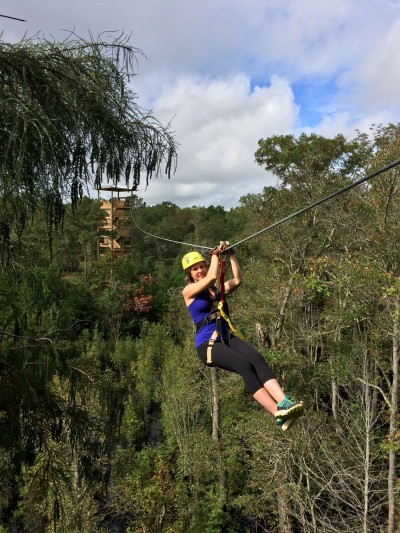 Last Turtle Talks of the Year
In North Carolina's Brunswick Islands, summer is sea turtle season. For centuries our beaches have been home to loggerhead sea turtles, and every summer local sea turtle protection organizations offer free weekly family-friendly seminars to share important information about loggerhead sea turtle conservation efforts. These "Turtle Talks" are held late spring through summer, with the last of the popular events scheduled just before and over Labor Day weekend. Be sure to check the calendar of events and see if your family can make one of these fun and educational seminars.
Ingram Planetarium
Looking to expand your family's horizons this Labor Day holiday? Venture to Sunset Beach to explore the Ingram Planetarium. The state-of-the-art planetarium features an 85-seat SciDome Sky Theater with high definition digital projection and surround-sound system. Families can catch thrilling and educational programs about space exploration and astronomy before wondering through the many interactive exhibits.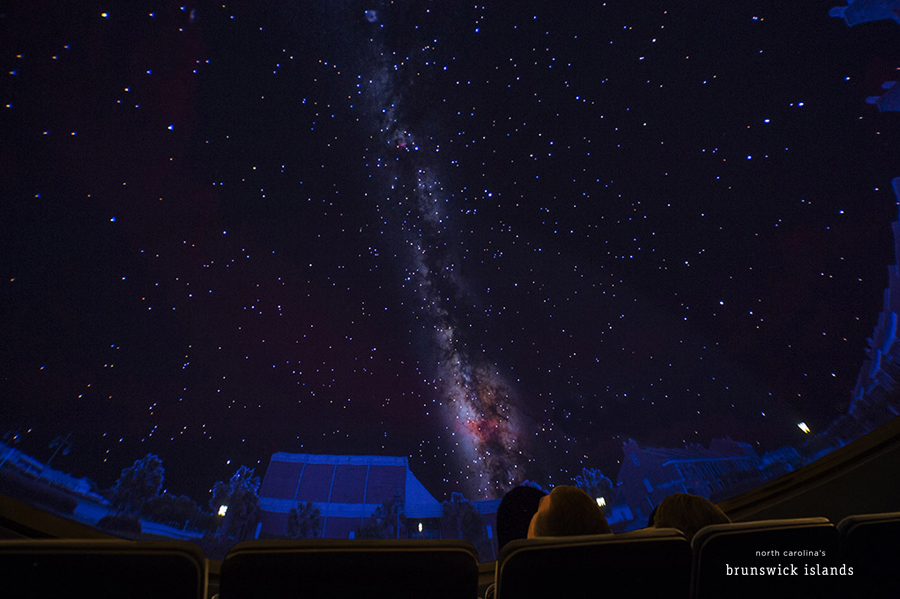 Waterfront Dining
The vibrant communities of North Carolina's Brunswick Islands are home to countless culinary hot spots serving up the tastiest coastal creations. Whether families are craving seafood, home-style dishes or international cuisine, there is a dining experience for everyone. Some of the best parts of a beach vacation are the views, and the Brunswick Islands boast beautiful waterfront dining spots with a family friendly atmosphere. There are many great options that offer incredible views, fresh seafood and a friendly atmosphere.
Ice Cream Shops
Everyone loves a sweet treat, and lucky for families the Brunswick Islands have numerous local ice cream shops that serve up smiles every day. Each island and town has several spectacular ice cream choices as unique and individual as the islands that house them. Say cheers to the season with the signature treat of summer.
 For even more family-friendly Labor Day travel ideas, be sure to visit www.NCBrunswick.com.