by the time Spring Break rolls around, most of us are suffering from a serious case of Spring Fever and are more than ready to Get. Out. Side!
It is also a perfect time for families, who maybe haven't seen each other since the Holidays, to reconnect.  If you had to pick a central Spring Break gathering point for relatives spread up and down the east coast, and let's not forget that uncle in Ohio, you couldn't do better than North Carolina's Brunswick Islands!    Centrally located on the East Coast, North Carolina's Brunswick Islands are an easy, almost equidistant drive from population power houses Washington, DC (6 h 37 min) and Atlanta, GA (6 h 1 min).  Ohio clocks in at 9.5 hours, which doesn't deter folks as every Spring and Summer, SUVs sporting OH plates peak out beneath the beach houses.
Now that you know how easy it is to get here, take a look at these wonderful ways to spend your NC beach vacation once you've arrived!
Uncrowded Beaches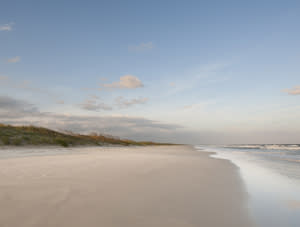 Forty-five miles of uncrowded beaches on 5 barrier islands await vacationers at North Carolina's Brunswick Islands.  There's plenty of room to roam and spread out. While the kids splash around, bask in the sun and crack open that book you've been dying to read. Without the commercialism of typical spring break destinations, it is so much easier to truly relax and unwind. You won't find the partiers or view-blocking high rise hotels here. Instead, enjoy pristine sand and natural rolling dunes for miles and miles.
       2. Outdoor Adventure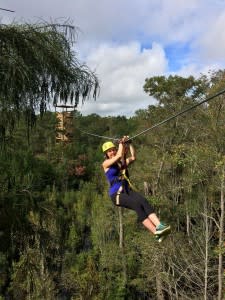 Bring out your wild side and experience new adventures. Zip through untouched swamp land at Ocean Isle's new Shallotte River Swamp Park, which features a sustainable zipline course that navigates through a 300-year-old swamp and cypress canopy. Enjoy water-based action in the ocean, rivers and Intracoastal Waterway including canoeing, kayaking, wind sailing, paddle boarding, surfing and fishing. For those who prefer to stay grounded, enjoy a slow-paced stroll down one of the many piers or beaches, or explore the many parks and nature preserves our area has to offer.
History & Museums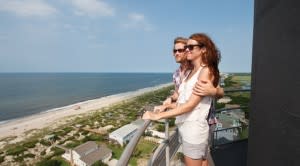 Culture and history buffs alike will have plenty to keep their minds sharp this spring break. The state's oldest standing lighthouse, Old Baldy, on Bald Head Island has stood over North Carolina's coast for hundreds of years.  Oak Island Lighthouse on Caswell Beach was once the brightest lighthouse in the country. Now, both lighthouses are landmarks beckoning visitors to enjoy the breathtaking views from the top. This spring, you won't want to miss the Museum of Coastal Carolina, the Southeast's largest dry aquarium; or the North Carolina Maritime Museum, which gives families insight into tales of pirates and pillage, blockade running, riverfront archaeology, and other nautical adventures. The fun doesn't stop there, as our islands offer an abundance of museums and historic sites to explore!
Live Like a Local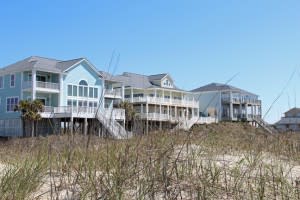 Dive into the rich and relaxing culture of island life by renting a house for the week and enjoy the perks of being able to walk out the front door and onto the beach. Later, enjoy dinner by sampling the local flavors of the coastal area. Our local fishermen harvest a variety of top-quality seafood, including shrimp, blue crabs, grouper, flounder, oysters and clams. In addition, our picturesque Southern small towns offer family-owned, one-of-a-kind restaurants, galleries and shops to make the area one of the best North Carolina vacation destinations.
Spring and Easter Events
The Spring Art Show kicks off the season on March 1 and runs through March 20 in Southport with paintings, pottery and more by local and other NC artists.  Over Easter Weekend, egg hunts and Easter events will keep you hopping from one end of the Brunswick Islands to the other. Then, in April, celebrate parrot-head-style at Phlock to the Beach with a weekend of Jimmy Buffett inspired high spirited fun and the Oak Island Lighthouse 5K, 10K & Half Marathon.  At the end of April, Days at the Docks features food, fun, arts and music on Holden Beach.