When planning the perfect getaway, one cannot forget the importance of a delicious meal to help take a beach vacation from good to great! And in North Carolina's Brunswick Islands, yummy food and amazing views are in great supply. With so many wonderful choices, it can be hard to decide where to go first! So, we checked in with our followers on social media for the latest buzz on the best places to dine in NC's Brunswick Islands. Here is what they had to say, along with the places that topped the list of crowd-sourced favorites.
"What I love about the Brunswick Islands is that no matter what you are in the mood for, there is a restaurant that caters to your every taste bud," said Anna M. on Facebook. "The absolute best salsa in the world is found at San Jose Mexican Restaurant in Shallotte. Want a burger to knock your socks off? Head to Beaches Burgers in Ocean Isle. If you want seafood, have your pick in Calabash. You can't go wrong anywhere there!"
When in Southport, Fishy-Fishy Cafe was a top choice for diners, and from your first look at the bright and beachy exterior, it's easy to see why. However, the colorful décor can't compete with the views of the Intracoastal Waterway... but it comes close! Wherever you sit, you will feel true vacation vibes as you enjoy craft cocktails and quality seafood. Rae P. mentioned missing Fishy Fishy, as well as The Provision Company of Southport, where one can dine on the covered patio and enjoy a delicious meal and scenic views. And if you're looking for seafood with a Southern flair, you can't forget The Frying Pan, where sweet potato biscuits and fried seafood are on the menu along with mouthwatering homemade desserts.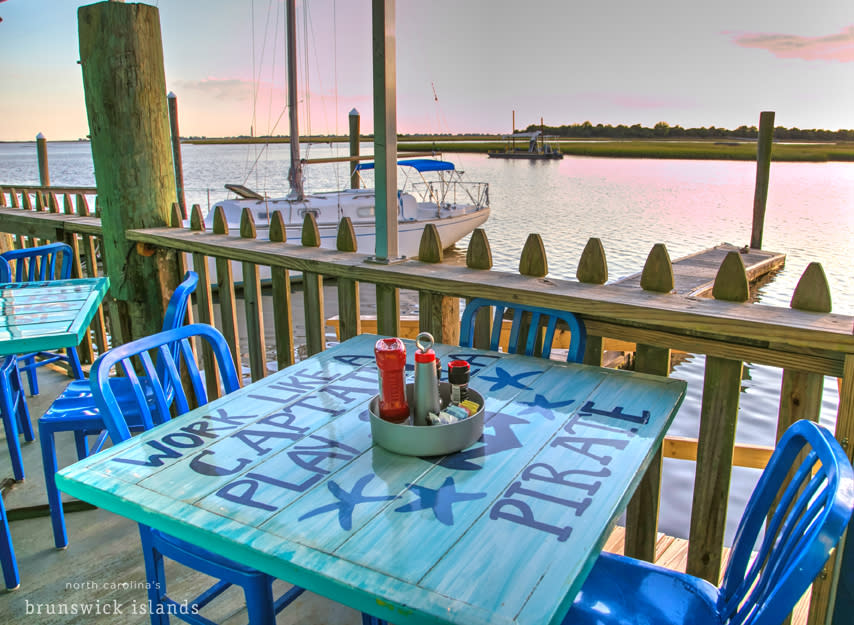 Take a trip to the docks in Holden Beach and watch the boats cruise along the Intracoastal Waterway while enjoying one of The Provision Company of Holden Beach's famous shrimp burgers or grilled yellowfin tuna salad. The restaurant is unique in offering places to park both your car and your boat, allowing for many easy transportation options. Betty's Waterfront Restaurant also came highly recommended for those looking to dine in Holden Beach. Betty's specializes in fresh seafood, including items right from the steamer, Lockwood Folly Crab Cakes or Shrimp & Grits. One of the best parts of Betty's beyond the food is the unobstructed views of the Intracoastal Waterway and Holden Beach Bridge. 
For a special night out, head to Oak Island and get a table at Island Way. With its ocean-front location, 18 large windows, and delicious selection of prime steaks and seafood, Island Way ensures diners get the best experience possible. According to Kathleen I., " ...the only thing they overlook is the ocean!" For birthdays, anniversaries, family gatherings or date nights, Island Way has perfected the special occasion meal. 
An Ocean Isle Beach favorite, Jinks Creek Waterfront Grille, has a waterfront view as perfect as the jovial ambiance and enticing aroma from the kitchen. Try the chef's recommendation of the low country bog, which features North Carolina shrimp, clams and grouper all simmered in traditional Carolina bog broth made with tomato, trinity and saffron over buttered rice and served with a garlic baguette. If you're not in the mood for seafood, the Sugar Shack is a great alternative. This authentic Jamaican restaurant features Caribbean staples and a comfortable and vibrant ambiance. One of their signature and most popular dishes is the classic jerk chicken – marinated, slow cooked and grilled, and served with a side of your choice.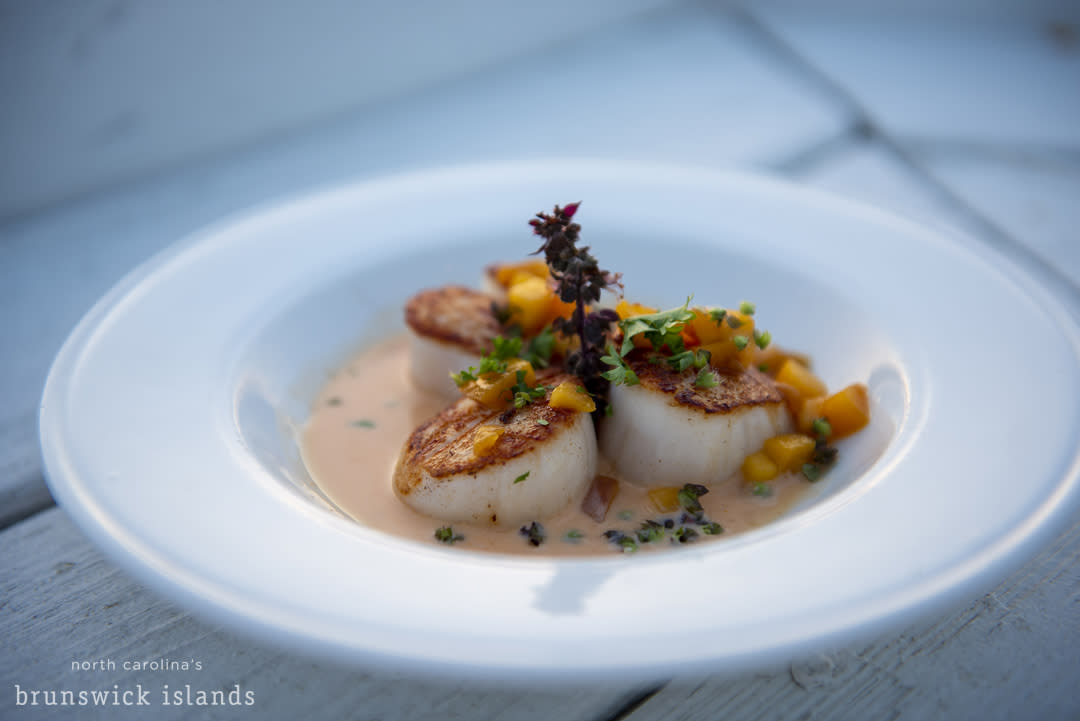 For those looking for exceptional dining options in Sunset Beach, you'd be remiss if you didn't try La Cucina's Italian Grill. It's highly regarded for its great service, generous portions and delicious Italian dishes! Make sure to stop in for the filet mignon marsala, which features a filet, sautéed onions, portabella mushrooms and melted mozzarella cheese in a marsala wine sauce and served with pasta. 
Finally, no visit to NC's Brunswick Islands is complete without a trip to "The Seafood Capital of the World," Calabash! Several highly recommended restaurants along the Calabash River can help you knock Calabash-Style seafood off your foodie bucket list, including the Waterfront Seafood Shack. The Waterfront Seafood Shack is well known for having their own fishing and shrimp boats, which makes the catch of the day true to its name. This local staple features outdoor picnic tables for a scenic coastal dining experience. Another local favorite is Ella's of Calabash. Home to the world-famous Calabash Seafood Platter, full of deliciously golden-brown fried flounder, shrimp, oysters, deviled crab or scallops, Ella's has been a staple of Calabash for generations.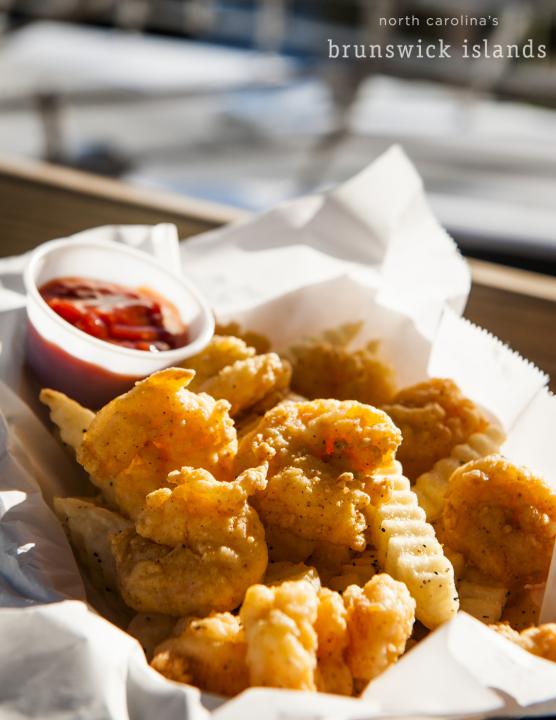 We invite you to experience some of these restaurants or explore on your own and find a new favorite! Visit www.ncbrunswick.com/restaurants for an extended list of restaurants in the Brunswick Islands. From local flavors to waterfront views to fresh seafood and more, your culinary options are endless in North Carolina's Brunswick Islands!
For more information on the Brunswick Islands and to plan a beach getaway, please visit www.ncbrunswick.com.