October marks the start of Oyster Season in North Carolina, and the Brunswick Islands is the place to revel in and enjoy this tasty treat. North Carolina's Brunswick Islands is the site of the state's official oyster celebration, and the Annual North Carolina Oyster Festival returns to Ocean Isle Beach for its 38th year October 20-21, 2018. Check out our list of seven reasons to stop by and shellabrate at the North Carolina Oyster Festival!
1.Two Days to Experience
With so many things to do, explore and eat, the North Carolina Oyster Festival offers two days to experience the exciting and action-packed event. Visitors can swing by from 9:00 a.m. – 6:00 p.m. on Saturday, October 20 and from 10:00 a.m. – 5:00 p.m. on Sunday, October 21 for a shell of a good time.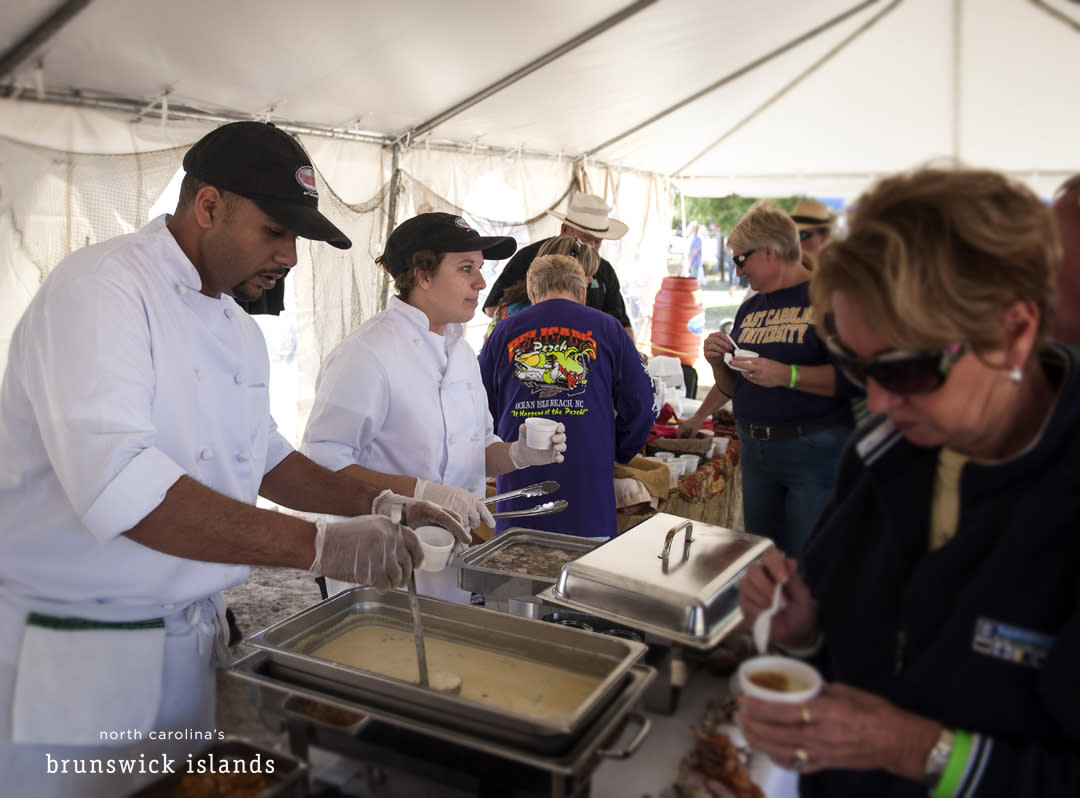 2. Friendly and Flavorful Competition
The festival hosts several opportunities for a little friendly competition. Whether guests are looking to shag, shuck or stuff their faces, the North Carolina Oyster Festival has something for everyone. Festival-goers can enter the shag dance competition, oyster eating contest and oyster shucking contest. For even more festive flavor, attendees can buy a ticket to taste one of the delicious dishes prepared by local restaurants for the oyster stew cook-off.
3. Countless Local Arts and Crafts Vendors
The North Carolina Oyster Festival is not just a food festival, it is an arts and crafts extravaganza. The event brings in the best in fine art and crafts from around the area. Attendees can explore rows of vendors offering the best in handmade jewelry, painted glassware, hand-blown Christmas ornaments, natural soaps, jams, handcrafted clothing items, woodcraft, unique cuisines and more.
4. Plenty of Palate Pleasing Eats
While fried and steam oysters do hold the spotlight during this two-day seafood celebration, festival-goers can also sample an array of delicious eats. From crab cakes and BBQ to pizza and sweet treats, the North Carolina Oyster Festival features food for every palate.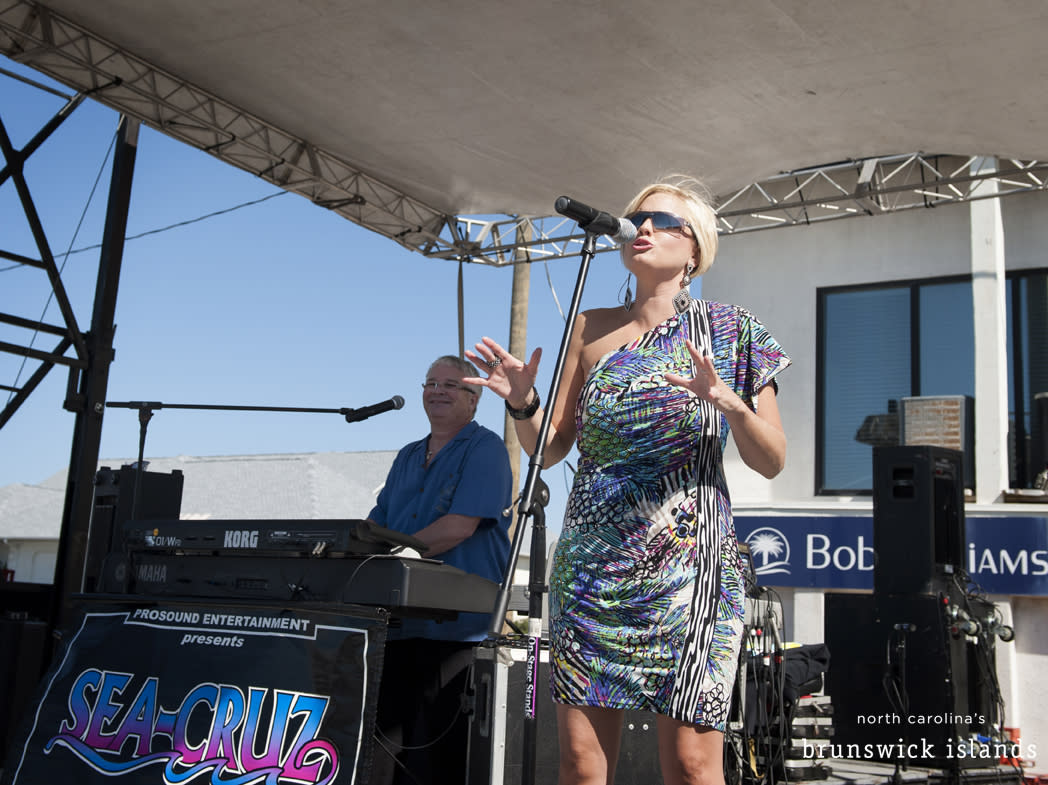 5. Loads of Live Music and Entertainment
Music is an essential part of any great outdoor festival and every year the North Carolina Oyster Festival brings exceptional entertainers to the stage. Bring your beach chair and enjoy an incredible lineup of popular beach bands, cover artists and country music. This year's lineup includes Wayne Stewart & September Rain; Chocolate Chip & Company; Trey Calloway; Tina Smith; and The Tim Clark Band.
6. Tastes of North Carolina History
The annual festival is undoubtedly about great food and a great time, but it is important to remember just why the mighty mollusk deserves a dedicated event. The oyster has been an important food source in coastal communities for thousands of years, and oyster harvesting has long been a big industry for North Carolina. While oyster harvesting recently experienced a decline, restoration and hatchery programs have helped protect this storied industry and preserve production of this coastal culinary staple.
7. Budget-Friendly for Every Itinerary
Admission to the two-day festival is $5.00 (cash only) for adults with no admission cost for children under 12, making it an easy addition to every travel itinerary. Bring your family to the Brunswick Islands to experience this North Carolina tradition!
For more information on the 38th Annual North Carolina Oyster Festival, visit www.ncbrunswick.com/event/north-carolina-oyster-festival-ocean-isle-beach-nc.  For more information about other events throughout the Brunswick Islands, visit our calendar of events.