While movies and TV shows are always a great form of escapism, a lot of us would argue that there is truly nothing better than curling up on the couch with a good book in hand. Books have the ability to take you places, and we have compiled a list of favorite books that take you right to North Carolina's Brunswick Islands. With six beautiful beaches and an array of charming coastal communities filled with rich history, literature and romance, it is easy to see why the Brunswick Islands have inspired many authors and filmmakers alike.
Check out some of the best books that were either set in the Brunswick Islands or filmed scenes here for the movie adaptation of the novel: 
Safe Haven: An iconic love story by Nicholas Sparks, Safe Haven, was set and filmed in the town of Southport. This dramatic thriller is about a young woman, Katie, who moves to a quaint southern town and begins a relationship with Alex, a widowed store owner. Just as their relationship starts to develop, dark secrets from Katie's past begin to intrude on her new life. Iconic scenes from Safe Haven can be found throughout Southport like American Fish Company, which was transformed into the restaurant where Katie worked as a waitress, West Moore Street and Bay Street where the annual NC 4th of July Festival was recreated for the movie, and the home on West Brunswick Street where Alex lived with his children.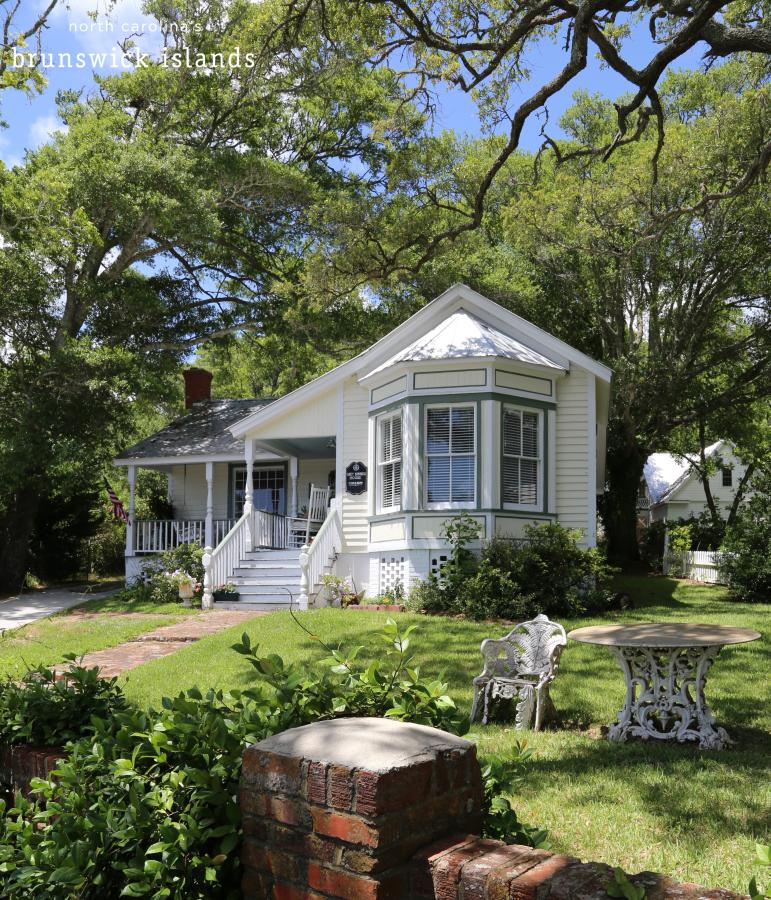 The Old Man and the Boy: The Old Man and the Boy, written by Robert Ruark, is a novel created out of a series of columns Ruark wrote for Field and Stream. Based on his own childhood memories of visiting his grandparents' house in Southport, the book is about a young boy named Bobby who learns the value of hunting, fishing and becoming a gentleman from his grandfather, the Old Man. Ruark's grandparents' home now serves as The Robert Ruark Inn, a Victorian-style B&B in Southport.
Under the Dome: Under the Dome, filmed in Southport, is a book by Stephen King that was adapted into a TV series. The novel tells the story of the residents of a fictional small town that are cut off from the rest of the world by an enormous, indestructible dome. Fans of the TV show may visualize the River Pilots Tower on West Bay Street in Southport, which served as the WYSB Radio Station.
A Walk to Remember: One of Nicholas Sparks' most iconic novels, A Walk to Remember, follows a popular high school senior, Landon Carter, as he falls in love with the local minister's daughter, Jamie Sullivan. The two develop a powerful and romantic relationship in which they discover deep truths about one another. From the film adaptation of the novel, past visitors and locals can visualize the beautiful Trinity United Methodist Church in Southport where Jamie's dad worked as a minister or the Riverwalk Gazebo where Landon told Jamie that he loved her for the first time.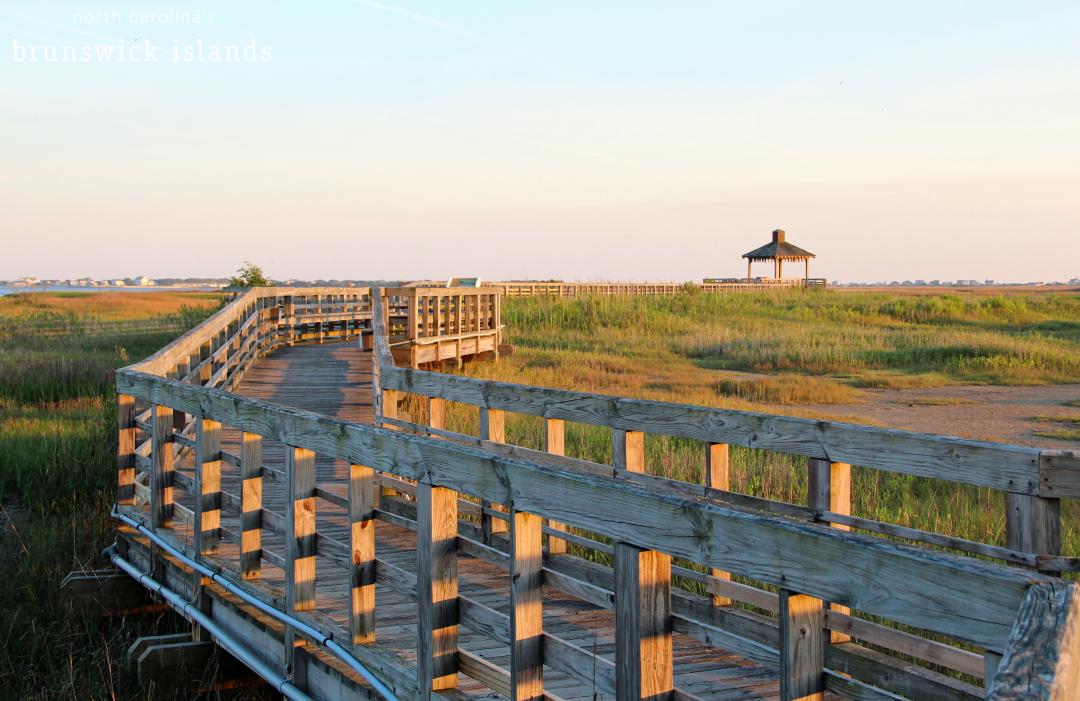 The Wedding: The Wedding by Dorothy West is set in the 1950s in a small New England enclave that consists of the finest East Coast black bourgeoisie. The novel tells the story of a family gathering for their daughter's wedding to a white jazz musician. The movie adaptation of the novel was turned into a television miniseries by Oprah Winfrey's Harpo Films that features several of Southport's landmarks including The Brunswick Inn, Bay Street and the Southport City Pier and Riverwalk.
Every Breath: Nicholas Sparks' 2018 romance novel, Every Breath, is about Hope Anderson, an ER trauma nurse taking a break from her worries at her family's vacation cottage in Sunset Beach, and Tru Walls, a safari guide from Zimbabwe on a quest to discover his past. The novel is centered around the Kindred Spirit Mailbox, a truly unique landmark awaiting wanderers from far and wide. This one-of-a-kind mailbox sits about 1.5 miles from the nearest public access point on Bird Island, full of notebooks and pens just waiting for explorers to come divulge their secrets and leave messages of hope and inspiration for the next adventurer.
I Know What You Did Last Summer: I Know What You Did Last Summer is a spooky tale about four friends that run over a fisherman and dump his body in the water. A year later, they receive a frightening letter telling them that their crime was seen. Throughout the tale, the suspense increases as the killer stalks members of the group. The movie adaptation of the novel showcases classic Southport landmarks like the Amuzu Theatre and the Southport City Pier and Riverwalk.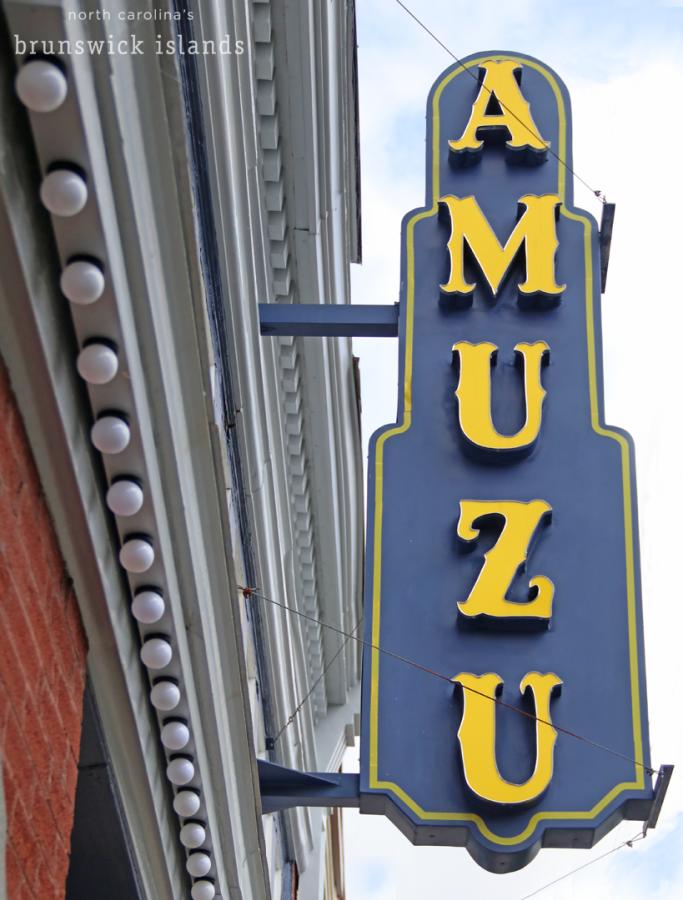 No matter which novel you pick to read, there is no better place to mentally escape to than NC's Brunswick Islands. When missing our 45 miles of beautiful beaches, as we all are, these books will give you a picturesque "Safe Haven" for your wanderlust to unfold. We look forward to welcoming you back soon!
For more information on North Carolina's Brunswick Islands, please visit www.ncbrunswick.com.