Get Active Along the Coast at North Carolina's Brunswick Islands
Who says beach getaways are just for lounging? Sun, sand and scenic ocean views are undoubtedly a well-deserved treat, but those looking for a little adventure on their next vacation will find it in no short supply at North Carolina's Brunswick Islands. While the Brunswick Islands offer 45 miles of scenic, sandy beaches just beckoning for you to plant a plush towel or beach chair, there are plenty of exciting ways to get up and get active on your next vacation.
Decompress and Destress
Treat yourself by treating your body with a beachside yoga session. Feel the tension and stress from home slowly slip away with every move and stretch. Many visitors come to the Brunswick Islands looking for some quality relaxation, and there are few activities better suited to test your fitness in a tranquil setting than a yoga session along one of our pristine beaches. Area instructors offer classes all summer long to ease your stress and keep you toned. Be sure to see if any classes are scheduled for when you are in town!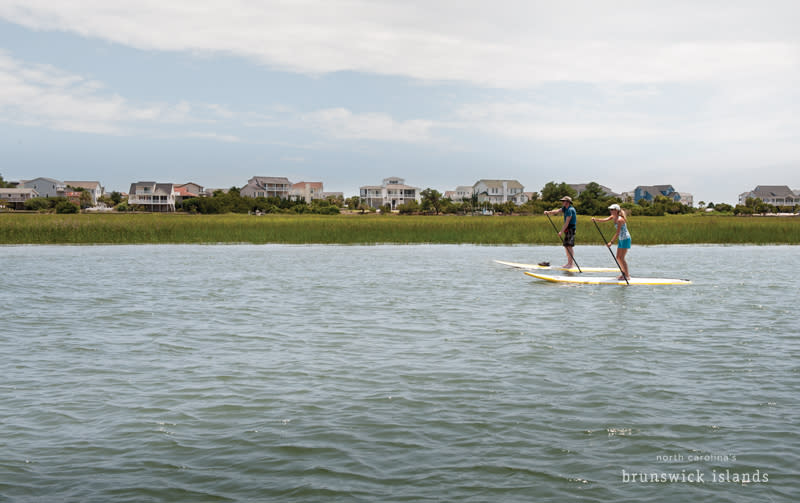 Check Out What's SUP
Check out "what's SUP" during your stay in North Carolina's Brunswick Islands. The smooth waters of the Intracoastal Waterway, creeks and island canals are perfect for stand-up paddle boarding (SUP). Stop by one of the many local outfitters to rent a board and take to the peaceful waters for a breathtaking and active aquatic adventure. 
Tour by Water
There are countless ways to get out and explore the beautiful North Carolina scenery and vibrant communities of the Brunswick Islands. Active beachgoers can take to the water to tour their coastal home away from home. With miles of salt mash creek and rivers as well as the Intercoastal Waterway, there are plenty of picturesque paths to explore. Individual kayak rentals and guided tours are available to give visitors the equipment and expertise they need to enjoy a fun-filled day on the water. From nature watching to exploring and sunsets to stargazing, guided tours are available to help visitors capture the best of the Brunswick Islands.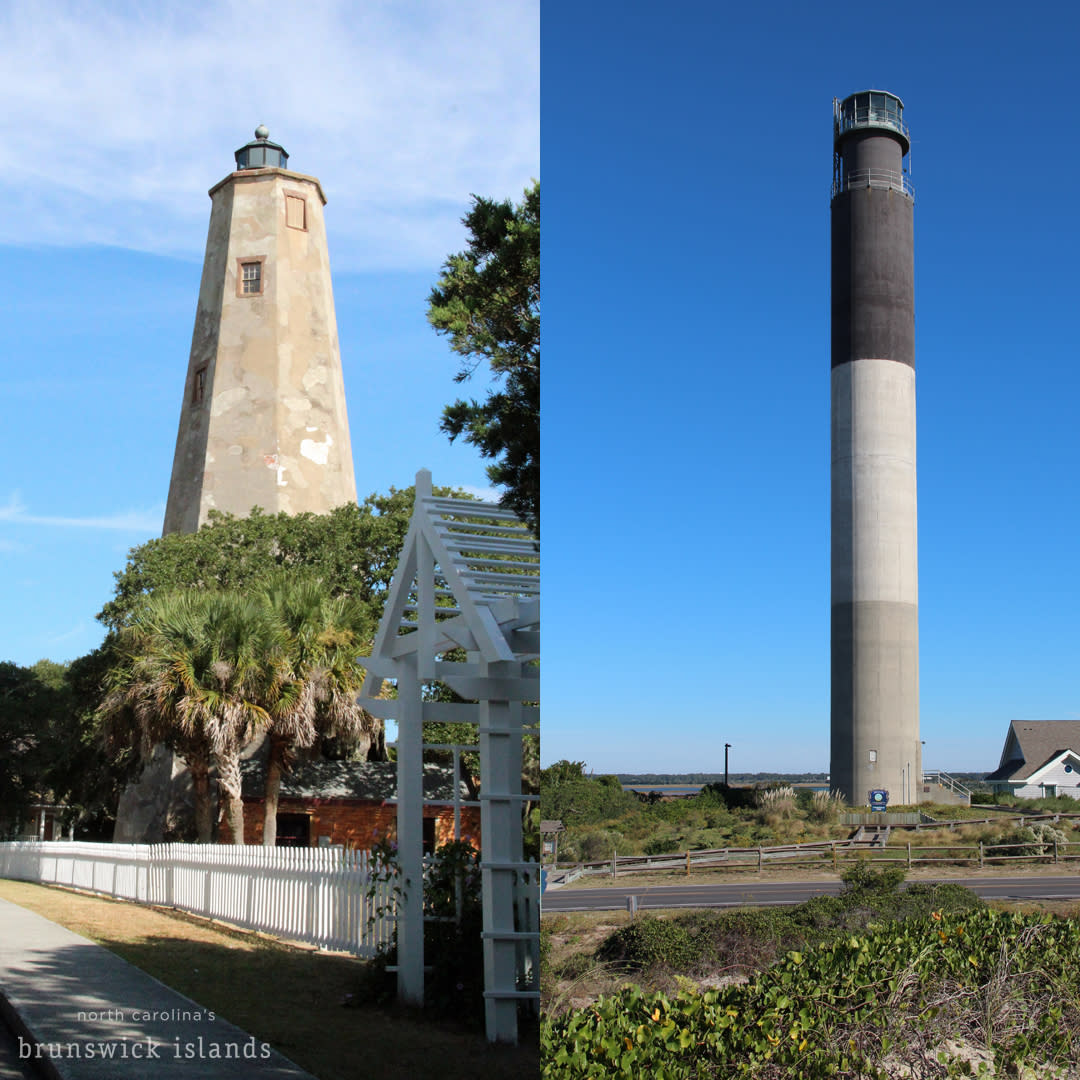 Take a Climb  
For many, lighthouses evoke images of serene and magical coastal settings. While maritime magic and serenity perfectly describe the Brunswick Island lighthouses, journeys to the top are not as whimsical. To reach the top of Old Baldy, North Carolina's oldest lighthouse located on Bald Head Island, visitors must climb 108 steps but at the top one is rewarded with stunning views of the Cape Fear River and Atlantic Ocean. Across the way on Caswell Beach is the 153-foot Oak Island Lighthouse, the last lighthouse built in the state. The top of the 15-story lighthouse can only be reached through a series of ship's ladders. While many find the climb a challenge, visitors agree that the spectacular views are worth every step.
For more information on attractions, activities and ways to stay active at North Carolina's Brunswick Islands, please visit www.NCBrunswick.com.