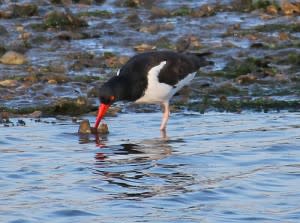 It doesn't matter if you are a bird enthusiast, vacationing with family and friends or live in North Carolina's Brunswick Islands, everyone is mesmerized by the overwhelming number of bird species living along the coast of the Brunswick Islands.
There are eight birding sites on the North Carolina Birding Trail that are located along the Brunswick Islands. The area's diverse ecosystems make it a natural haven for hundreds of species of birds.  Over 330 species of birds have bee seen in Brunswick County.
Nature trails and birding sites dot the area from Sunset Beach and the Intracoastal Waterway to the Cape Fear River and the Brunswick Town-Fort Anderson State Historic Site and several nature preserves, offering plenty of places to observe numerous indigenous and migrating bird species, some of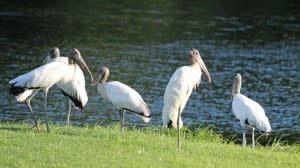 which are threatened or endangered. Herons, egrets, bald eagles, plovers, terns, pelicans, clapper rail and one of the largest of North Carolina's water birds, the federally-endangered wood storks, are among the prized sightings for birders in Brunswick Islands.
Popular places for birding include the nature preserve on Bird Island, located adjacent to Sunset Beach. The uninhabited, 1,200-acre state preserve offers a chance to see salt marshes, maritime grasslands and shrubs and even rare plants, such as the Sea Beach Amaranth. Over 260 species of birds alone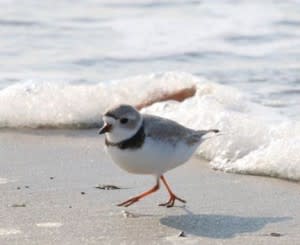 can be found on Bird Island and Sunset Beach, nesting or migrating throughout different seasons of the year. Species that are of interest here include: Horned Grebe, Wood Stork, American Oystercatcher and Black Skimmer.
Another popular stop on the North Carolina Birding Trail includes a ferry ride to Bald Head Island. Bald Head Island provides access to 14 miles of pristine beaches, 10,000 acres of salt marsh and approximately 180 acres of protected maritime forest. Species that are of interest here include: Wilson's Plover, Piping Plover, Sandwich Tern, Least Tern and Painted Bunting.
Click here to view a short video on birding in North Carolina's Brunswick Islands.