Spring is upon us in NC's Brunswick Islands. If you're any kind of fisherman or woman, you know what that means. If you aren't, one trip to the isles can make you one.
No 45-mile stretch of the Atlantic coast has more ways to get into the adventure of fishing than our barrier islands do. You can charter a boat, fish off one of our ocean piers, cast right off the beach or fish the marshes and creeks from your own boat or kayak. And the show begins early with some of the best fishing in April, May and June.
To help you get a taste of the action and to provide a few tips in advance, we've talked to a couple of the many knowledgeable captains on our coast. Here's a sampling of what they told us.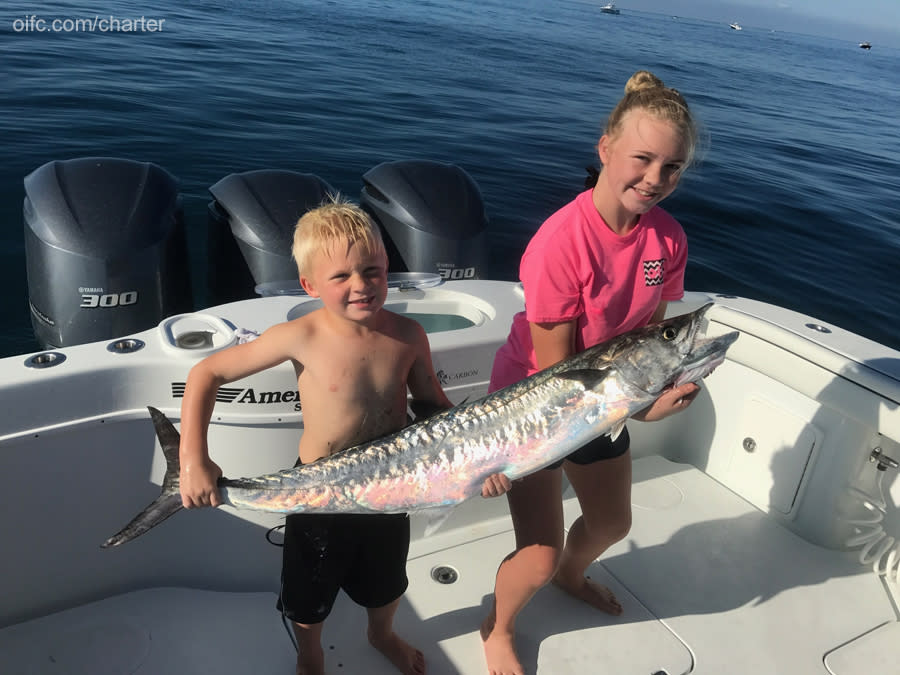 Get Your Ducks, er Fish, In A Row Before You Go.
Capt. Brant McMullen of Ocean Isle Fishing Center advises interested fishing folk to give some thought to the kind of experience they want to have. "We've got two main styles, deep sea fishing and backwater fishing and they both can be a blast," says Capt.  Brant. "Spring starts early with speckled trout, redfish and flounder in our extensive creeks and marshes."
"Deep sea fishing runs all the way out to the Gulf Stream and everything in between. So, it's really a function of time and money or a desire for a specific species of fish. Near-shore fishing stays within 20 miles of land. These are typically 4- or 6-hour trips and are popular with families. It's great for catching your dinner and taking pictures."
"Now, deep sea trips tend to be 10- or 12-hour whole day adventures. You get a lot of repeat customers so you can pick up some knowledge aboard. We've got mahi, tuna, wahoo running out there and you've got grouper and snapper for bottom fishing. The Gulf is always good, so we fish year-round down here."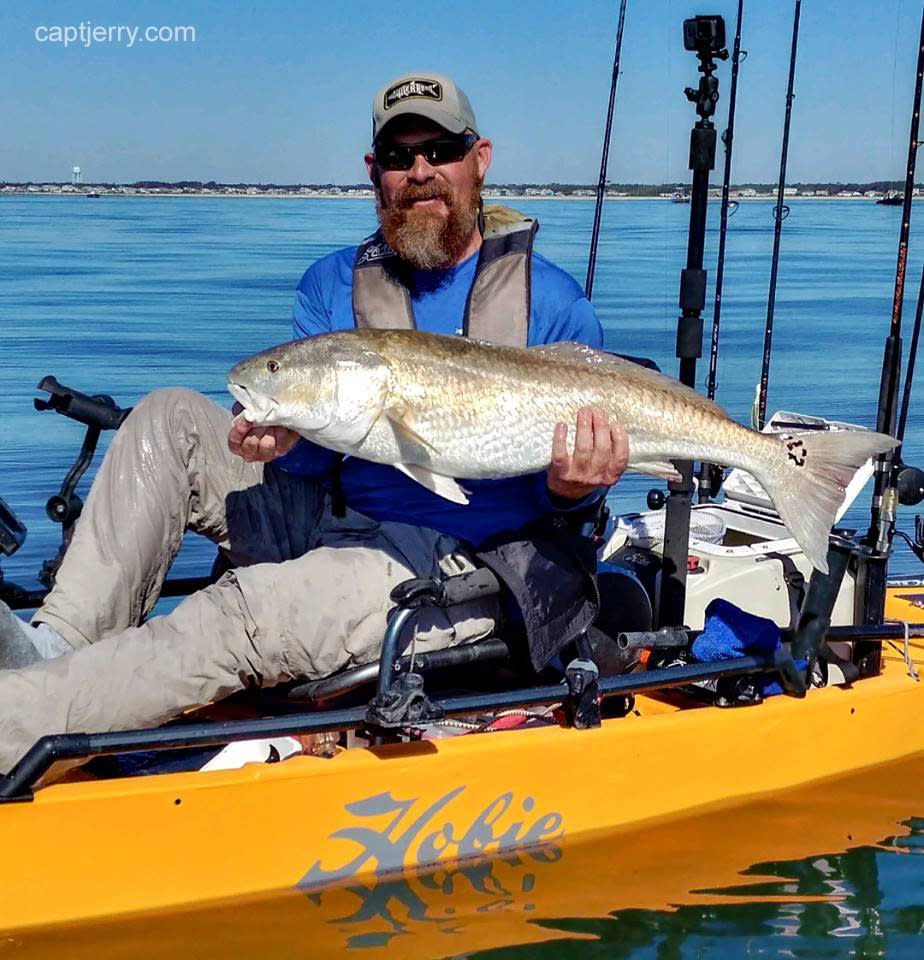 Try Inshore Fishing. It's A Whole Different World.
Capt. Jerry Dilsaver is a confirmed kayak aficionado and fisherman. "We're fortunate here in having the Cape Fear River, over a mile wide, the largest NC river that flows into the ocean. So all those fish in the river estuaries wind up in the 40+ miles of coastline down to the border. The huge marsh system makes it perfect for red and black drum, trout and flounder."
"Flounder fishing picks up in May and July through August are some of our best months. For red and black drum, folks need to check the regs and limits on ncdmf.net. Another thing that's great about inshore fishing is that you can do it on windy days."
"Now with ocean fishing, you've got shallow water grouper starting in May along with black sea bass, grunts and porgies anywhere from 10 to 40 miles off the beach. The king mackerel start migrating up the beaches from further south in mid-April and May. In fact, we've had some of the biggest kings taken during that time. Out in the Gulf Stream you've got wahoo and blackfin tuna as early as March, dolphin in May and billfish if you're really game for the action."
All You Need Is The Desire.
What are you waiting for? Start booking your trip to NC's Brunswick Islands and include an unforgettable fishing adventure. You'll also discover our beaches have all the other family adventures you're looking for. Get started by requesting our 2018 Vacation Guide now.
Visit NC Brunswick.com for your 2018 Vacation Guide and start booking your trip today.