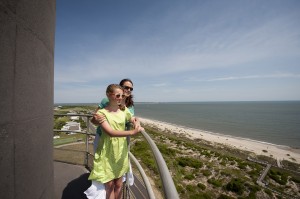 Escape to the beach vacation of your childhood this Labor Day weekend in North Carolina's Brunswick Islands. While other vacation getaways become packed with fellow vacationers, North Carolina's Brunswick Islands remain a laid back retreat with plenty of elbow room along the beaches. Enjoy a quintessential island escape on this long weekend getaway to the Carolina coast.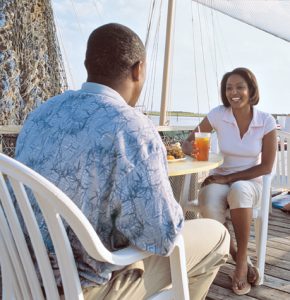 Stroll through charming island towns and reminisce of your childhood seaside vacations. For the quintessential island experience, rent a beach bike to discover the treasures of the Islands for yourself. Meander through the historic tree-lined streets of Southport to admire historic picturesque Southern homes or wind your way through the dozens of specialty shops, art galleries and antique stores. Play one of the area's 30 plus golf courses or take your adventure to the sky and climb one of the Brunswick Islands' historic lighthouses for endless views of marsh, beach and water.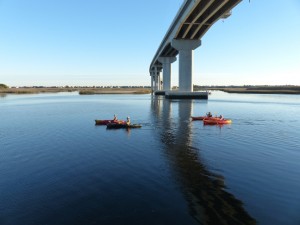 What would a Labor Day Weekend be without memorable mouthwatering dining? Experience authentic Calabash seafood in the town that created "Calabash style". Take advantage of outdoor dining options with gorgeous views along the Intracoastal Waterway. For dessert, sprinkle some extra sweetness on your weekend by testing out the frozen treats at numerous locally-owned creameries and ice cream shops throughout the Islands and the mainland.
Soak in the warmth of summer while sailing across salt or freshwater. Spend the day aboard a boat gazing out on the crystal blue ocean while deep sea fishing or basking in the sun alongside loved ones. If you're looking for a more personal experience on the water, rent a paddleboard, kayak or canoe or take a guided tour to explore calm freshwater rivers or saltwater tides.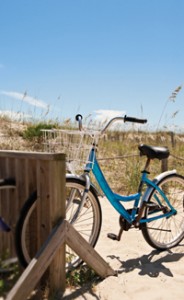 For an experience unique to North Carolina's Brunswick Islands, grab your board and get ready to hang ten in the Oak Island Labor Day Surf Off. All levels and ages are invited to join in the sun, sand and surf at this annual event. Various age and surf categories will compete throughout the day in 15-minute heats. Children and adult surfers alike are welcome to join the Stand-Up Paddle board race later in the afternoon.
There is no need to face crowded beaches with a maze of umbrellas and towels this Labor Day Weekend. North Carolina's Brunswick Islands is the place to relax into the quintessential beach holiday getaway. And while some might consider Labor Day Weekend the last of summer, summer temperatures linger in the Brunswick Islands throughout all of September.  So even if you miss Labor Day in the Brunswick Islands, you still have time for that last summer vacation to the beach.  But don't wait too late!