While celebrating Christmas around palm trees, the ocean, and aquatic sea life might be unusual for many visitors, the locals of North Carolina's Brunswick Islands know how to get into the holiday spirit even without the presence of snow.  In addition to holiday parades and tree lightings, each town has unique celebrations. For example, Southport shines when the town holds its ten-day Winterfest December 4 -13, which includes a craft festival and other holiday events. The stately homes of Southport's Historic District are always admired from the street, but on one special Saturday in December you can see some of the beautiful interiors during the Southport Historical Society's Christmas Tour of Homes (December 13).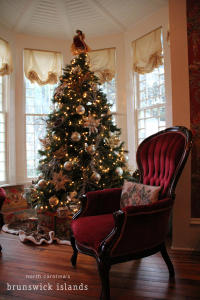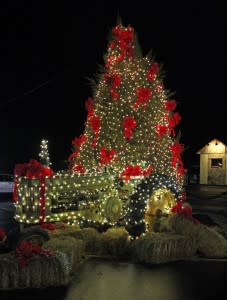 If you've never celebrated the holidays with Santa arriving via schooner, get ready for a different kind of parade with two holiday flotillas - the Ocean Isle Beach Flotilla on November 29 and the Southport Flotilla on December 13. The Intracoastal Waterway and Cape Fear River provide a fluid route for a host of beautifully decorated sailboats and power boats of all shapes and sizes lighting up the waterways.
For a complete list of all Brunswick Islands Christmas parades, tree lightings and other holiday events, please visit our calendar of events.