A once in a lifetime experience, The Great American Solar Eclipse is coming up on August 21. With the eclipse sweeping from the Pacific to the Atlantic, this natural wonder will transform the sky, turning daytime into twilight for just a few minutes. This is a can't-miss event, so pack up your bags and make a one-of-a-kind vacation out of this natural phenomenon. Stay in North Carolina's Brunswick Islands where you'll be a short drive to numerous prime eclipse viewing locations in the path of totality. Before and after the big event, the Brunswick Islands serve as the perfect spot to relax and escape the crowds.
Although the path of totality is slightly south of the islands, the Brunswick Islands' 45 miles of beautiful beaches are an ideal lodging spot for easy accessibility to the main event. Find hotels, motels, inns, bed and breakfasts, vacation rental homes, and many more options where you can settle in and rest up for the occasion. Spend the weekend on the beach, enjoy some authentic coastal cuisine and explore the Intracoastal Waterway.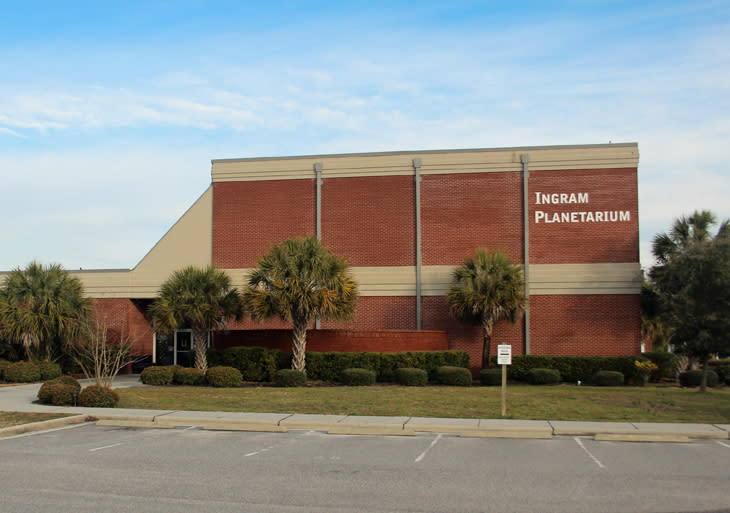 Another perfect reason to choose the Brunswick Islands for your eclipse getaway is the Ingram Planetarium in Sunset Beach, where visitors can gain in-depth knowledge about the eclipse in advance of the event. The planetarium offers a state-of-the-art 85-seat SciDome Sky Theater, where visitors can view awe-inspiring and educational shows about space exploration and astronomy. Throughout the summer, the planetarium is hosting a special ECLIPSE: 2017 show at the theater, Monday-Friday at 11:00 a.m., highlighting the history and novelty of the incredible event. The expert staff at the Ingram Planetarium is prepared to equip all visitors with the knowledge and enthusiasm necessary to fully appreciate The Great American Solar Eclipse. Be sure to stop by the Galaxy Gift Shop at the Ingram Planetarium for your protective eye glasses -  a must-have for viewing the eclipse!
To plan your getaway to North Carolina's Brunswick Islands, visit www.NCBrunswick.com.