After months of sticking close to home, many of us are finally reaching our "tripping point" and are looking to get out of the house with our families and close friends. North Carolina's Brunswick Islands is the perfect destination for a getaway anytime of the year but now, more than ever, the 45 miles of pristine, uncrowded beaches is the ideal getaway for anyone in need of some fresh ocean air and a change of scenery this fall, all while staying responsibly socially distanced.
Check out some of our recommendations below for planning the perfect, safe fall vacation with your loved ones!
Find Your Home Away from Home
Whether you're taking a couple's vacation this fall to get some much-needed R&R away from everyone in your social bubble, or traveling with friends or the whole family for a safe getaway, the Brunswick Islands has plenty of charming vacation rentals that will fit any group. Rental homes in the Brunswick Islands offer a variety of style and budget options including cozy bungalows, cottages, large beach houses and condos. The houses also offer a wide range of amenities like swimming pools, fully equipped kitchens, and of course beautiful beach views! Whatever your budget or headcount, the Brunswick Islands has the perfect home away from home for your fall getaway.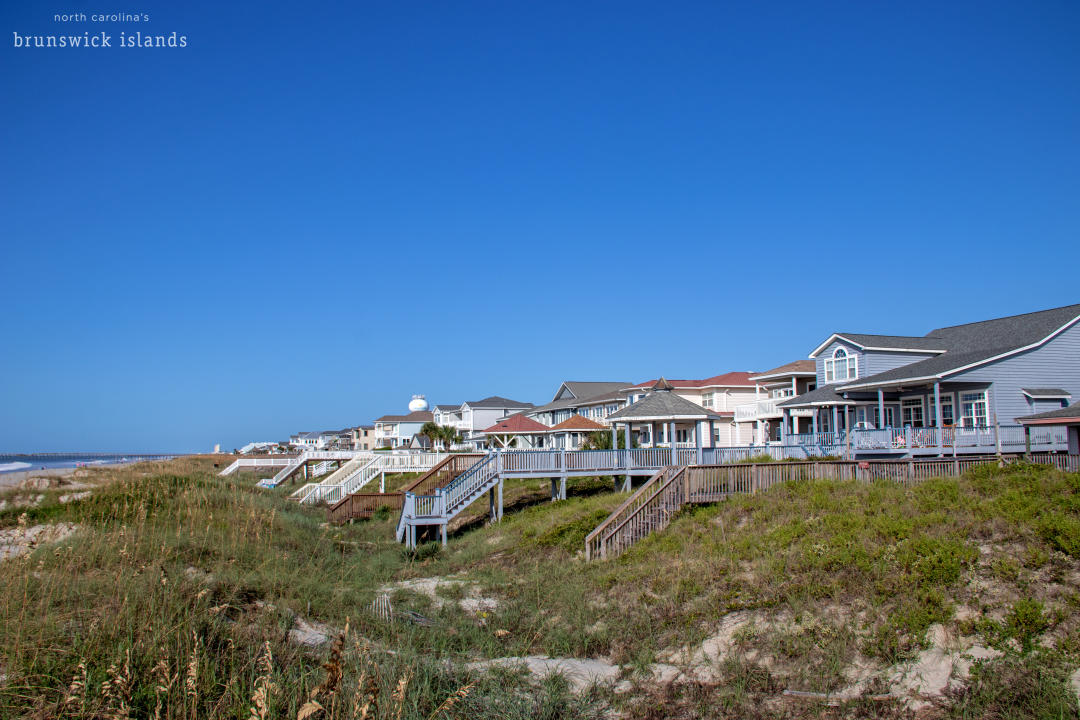 Kick Back on the Beach
No matter which beach or community you decide to call home during your stay in NC's Brunswick Islands, there is no shortage of beautiful shoreline to space out on. The uncrowded beaches of the Brunswick Islands give you more beach for your blanket and will make you feel like you're the only person there. And as an added bonus, from the late fall to the early spring you can watch both the sunrise and sunset over the ocean without ever having to move your beach chair! This rare, natural phenomena was named one of "10 Incredible Phenomena You Have to See in Fall" by Weather.com.
If you're looking for a more active day at the beach, rent a bike and pedal your way through paradise. Or try your hand at treasure hunting by searching for shells along the beach. There are plenty of unique shells to be found along the shore such as whelks, moon snails and sand dollars! You can even download our shelling guide to ensure you know exactly what you're finding. And if hunting for shells isn't your thing, try your hand at reeling in a prized catch. Whether you are surf fishing or casting a line from one of our five ocean piers, you will be sure to fall in love with fishing in the Brunswick Islands. Whatever your chosen activity may be, there are many equipment rental outfitters located throughout the Brunswick Islands that can make sure you have all the gear you need!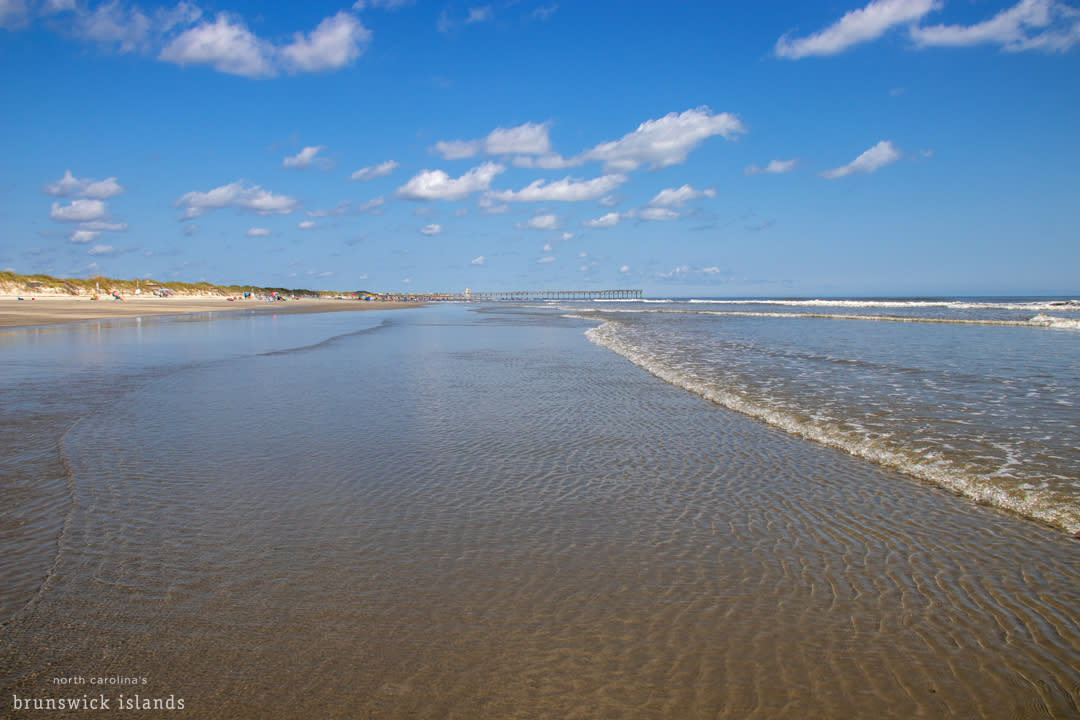 Adventures Beyond the Beach
In the Brunswick Islands the fun doesn't stop when you leave the beach! There are plenty of outdoor activities that will allow your family to have a blast and make some unforgettable memories this fall. Head to The Swamp Park in Ocean Isle Beach to experience adrenaline-pumping excitement. From zooming through the treetop canopy zipline to testing your skills on the aerial adventure course to getting muddy on a guided ATV tour, there is no telling how much fun can be had at The Swamp Park.
For a tour you can enjoy at your own pace, pick up a map or brochure at the Fort Johnston Southport Museum and Visitors Center (also found online) for a self-guided Southport Walking Tour. This tour will take you through the picturesque town of Southport with stops at historic homes and churches as well as landmarks like City Hall, Old Brunswick Jail, Old Smithville Burial Grounds and River Pilots Tower. 
Take a step into nature with a visit to one of the nature preserves or parks located throughout the Brunswick Islands. Known for stunning floral and fauna, a wide variety of wildlife and tons of adventure trails, there is no better way soak up the outdoors! A visit to the Green Swamp Preserve offers the chance to find rare plants and animals like the Venus Flytrap or the endangered red-cockaded woodpecker. Or if you are looking for an environmental oasis full of wetlands, woodlands and wildlife head to the Brunswick Nature Park in Winnabow.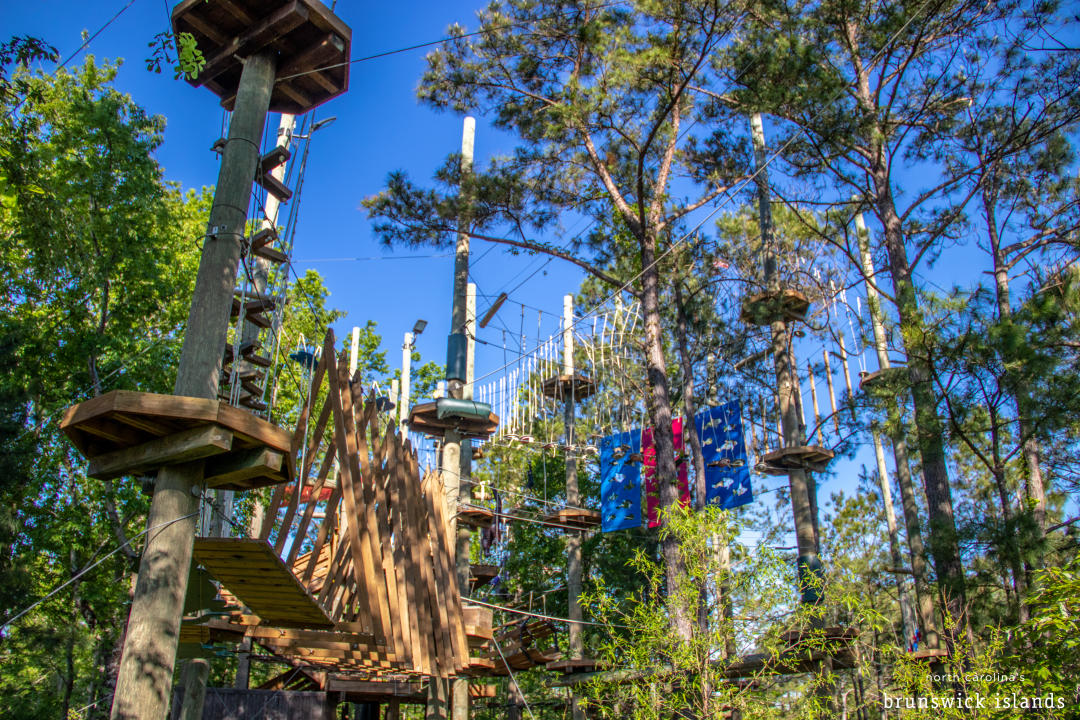 Whether you're looking for a place to kick back on the beach away from crowds or you want have an adventure with the whole family, North Carolina's Brunswick Islands has everything you need to create the perfect itinerary. To learn more about what you can do this fall in the Brunswick Islands, visit www.ncbrunswick.com.