grab your flag and bring your patriotic spirit to this year's North Carolina 4th of July Festival in Southport. Since 1795, Southport has celebrated our nation's Independence Day in grand style.  The NC 4th of July Festival is one of the most historic Fourth of July celebrations of any small town in America and annually draws crowds of 40,000 to 50,000 people. Scheduled for June 27 - July 4, 2015, the Festival commemorates our nation's freedom with a multitude of events including a grand finale of fireworks over Southport's waterfront.
For those who wish to start the celebrations early, the annual Freedom 5K, which begins and ends at Waterfront Park, and a one-mile fun run is set for June 27 at 8 a.m. This year, runners even have the opportunity to partake in the Color Gauntlet, where multi-colored cornstarch will be thrown as participants run past.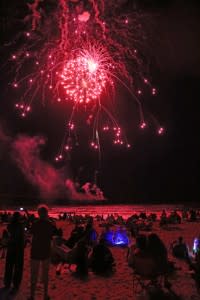 For endless family fun, head over to Oak Island on July 1 for Beach Day – a relaxing and entertaining family affair, chock full of fun activities like sand sculpture building, volleyball, skateboarding, bocce ball, evening entertainment, a shag contest and anniversary fireworks. Beach Day starts at 10 a.m. and ends at 9 p.m. with a fireworks show at the Oak Island Pier.
The Festival's more formal events include a Naturalization Ceremony and Flag Retirement Ceremony both scheduled for Friday, July 3.  Last, make sure you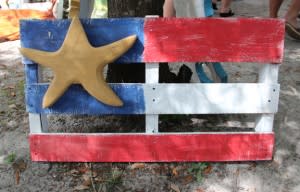 don't miss the N.C. 4th of July Parade,an annual crowd favorite at 11 a.m. on Saturday, July 4, in Southport, that is so colorful and festive that it was featured in the movie "Safe Haven." Live concerts, arts and crafts, concessions and a boat raffle all lead up to the main event, a spectacular fireworks display over the waterfront starting at 9 p.m.
For more information on the NC 4th of July Festival and other Brunswick Islands July 4th events and activities visit our calendar of events.