July 4th is a fabulous time to gather the family, pack the car and head to North Carolina's Brunswick Islands. The sun is out, the temperatures are warm and there are plenty of exciting events and Independence Day celebrations happening all around our festive coastal community. Whether your trip is already on the calendar or you are looking for a reason to book, be sure to check out these four fun ways to celebrate the 4th of July with us.
1. NC 4th of July Festival and Fireworks
Join a Southport tradition with more than 200 years of history at the NC 4th of July Festival June 24-July 4, 2018. Since 1792 the town has celebrated our nation's independence in style. The celebration has evolved from colonial times when ships fired their cannons into the harbor to the family-friendly spectacle it is today. The beloved annual festival attracts more than 50,000 people to Southport each year with events including a reading of the Declaration of Independence, concerts, a flag raising ceremony, mobile exhibits, more than 100 arts and craft booths, food vendors, a parade and more.  And it wouldn't be a true 4th of July festival without fireworks! Cheer the end of another exciting 4th of July Festival with the annual fireworks display in Southport. The fireworks show will take place at 9 p.m. on Wednesday, July 4 over the glistening waterfront.  Come see why Coastal Living named Southport the "Best Beach Town in America for the Fourth of July".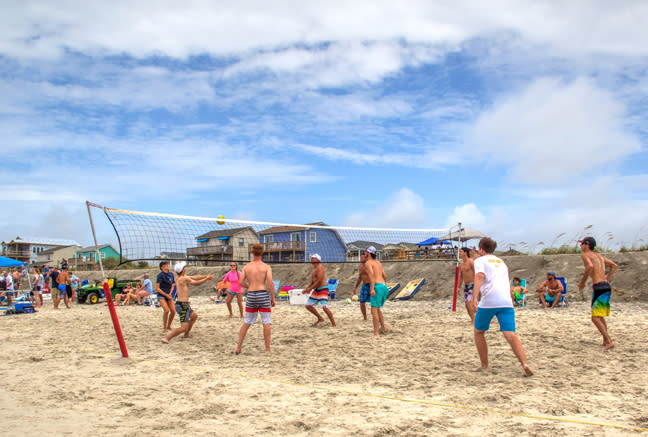 2. NC 4th of July Beach Day
On June 30, 2018 the Brunswick Islands will welcome the return of the annual Beach Day on Oak Island. This day-long coastal jubilee is free to attend and offers the best in family-friendly beach entertainment. Activities include sand sculpture building, volleyball, skate boarding, volleyball, bocce ball contents, dozen of family contents, inflatables, rides, games and more. Swing by from 8 a.m. to 9 p.m. and see for yourself what makes Beach Day the perfect way to spend a summer day.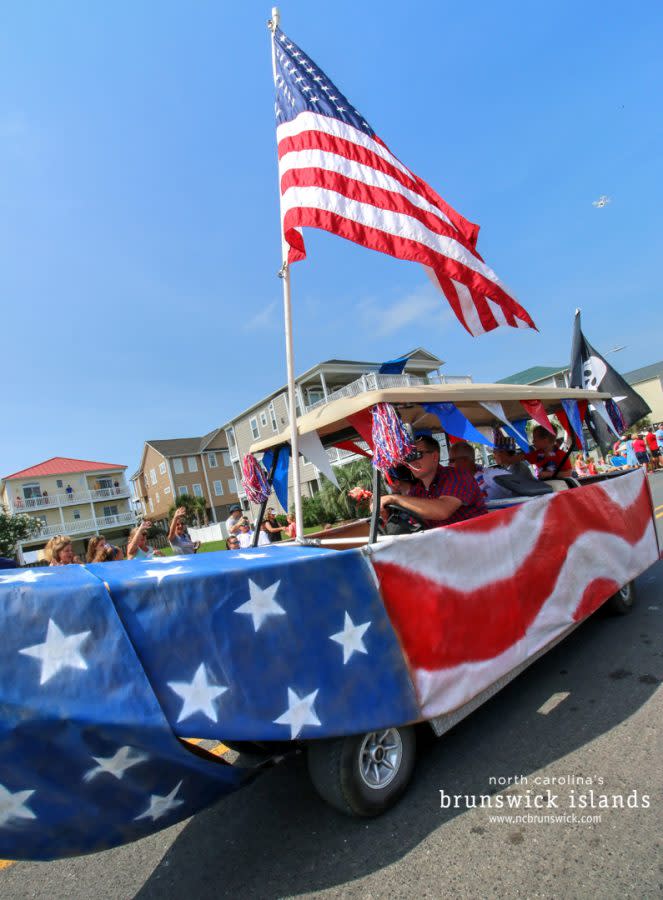 3. Freedom Celebration and 4th of July Parade
For even more ways to experience a true Independence Day spectacular, head to Ocean Isle Beach for a Freedom Celebration. The fun starts with fireworks at the pier on July 3 around 8 p.m. and continues July 4 at 10 a.m. with a special parade. The parade brings creative and spirited families together as decorated floats, golf carts bicycle and walkers flood the streets. Parade participants will be judged and prizes awarded.
4. Calabash Independence Day Celebration and Fireworks
Celebrate Independence Day in Calabash with a fireworks show on the Calabash waterfront Wednesday, July 4th. Festivities will begin around 5 p.m. with food, games, silent auction, family fun, live music, and more. The evening will be capped off with fireworks beginning about 9:15 p.m.
For more information on festivals and activities at North Carolina's Brunswick Islands, please visit www.NCBrunswick.com/events.