Thanksgiving is the oldest American holiday, its roots in celebrating the blessing of the harvest have grown into a national giving of thanks for all of life's bounty. This national tradition has even sprouted mini-traditions of its own, whether it be inviting family and friends over for an elaborate home-cooked meal, watching your favorite team take on their biggest rival or tuning into the beloved Thanksgiving Day Parade.
This year, add spice to your season and start a new tradition by soaking in the season (and sun!) in North Carolina's Brunswick Islands. For the family who loves to travel when the kids are out of school, a fall escape to the beach is an escape from hectic holiday crowds. Let the gentle ocean waves, feel of the soft sand and warmth from the southern sun be the backdrop to a peaceful Thanksgiving retreat, perfect for catching up on some quality R&R before the winter holiday rush. With a variety of vacation specials, North Carolina's Brunswick Islands makes a Thanksgiving beach getaway both family and financially friendly.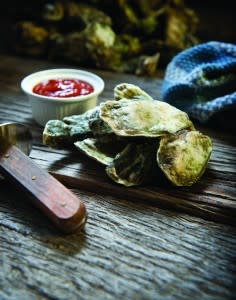 A coastal celebration can also put you and your family in touch with the origins of this nation's oldest holiday, which has come to be marked by stuffed turkeys, mashed potatoes and savory gravy. These items were likely not the only fare at the first Thanksgiving feast. Odds are seafood, available in abundance along and a signature of the New England coast, was also on the menu. Spend your Thanksgiving at North Carolina's Brunswick Islands, and you too can celebrate the season with fresh, traditional coastal fare such as roasted oysters, steamed clams, fish and shrimp.
If shopping is a part of your Thanksgiving tradition, North Carolina's Brunswick Islands has something for you too. Across the islands and towns, you'll find a large selection of specialty shops, art galleries, local craft boutiques, and antique treasures. In Shallotte, enjoy shopping your favorite brands and finding those Black Friday deals. Whether your tastes are contemporary or old-fashioned, downright fun or reflect a more traditional view, you're bound to find what you're looking for.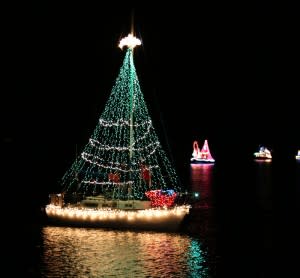 Looking to get in the Christmas spirit on your Thanksgiving beach vacation? The 11th Annual Ocean Isle Beach Flotilla on Saturday, November 28, 2015 takes the term "parade" to an entirely new level. During this free event, the Intracoastal Waterway provides a fluid route for a host of beautifully decorated sailboats and power boats of all shapes and sizes lighting up the waterways.
So this season, treat your family with a trip to North Carolina's Brunswick Islands and experience a new tradition marked by togetherness and many thanks for years past and to come!