Sun, sand and suds have always been the perfect pairing. Coastal breweries have been emerging at a rapid pace in the United States, and in the Brunswick Islands the craft brew scene has surfaced to quench travelers' cravings. In addition to 45+ miles of uncrowded and unspoiled beaches, the Brunswick Islands have a thriving and unique craft beer scene that is inspired by the unusual elements found along North Carolina's Coast. Currently, two breweries have opened in this idyllic destination each equipped with a unique vision and brews for every taste, palate and preference. Plans for additional breweries are underway.
Get Funky at 34° North Experiment Station
The founders of the Marietta, Georgia based Red Hare Brewery opened their second craft brewery in Shallotte, North Carolina in April 2018. The founders Roger Davis and Bobby Thomas were intrigued by beers created through wild, spontaneous fermentation. According to Brewbound, "Roger set out to meet the Van Roys of the famed Brasserie Cantillon in Brussels, and to tour the inner-workings of the historic Belgian brewery. Roger was impressed and wanted to capture some the age-old spontaneous fermentation techniques of Cantillon, famous for producing Geuzes, Lambics, and Krieks, which are typical Belgian-style sours."
After deepening their understanding of these unique brewing methods, they decided to open a second brewery where wild yeast could be captured from the surrounding environment, critical to the sour-brewing method. They found the location that they had been searching for in a 120-year-old historic drug store in the Brunswick Islands! This building off of the Atlantic shore allows for wild yeast and bacteria to float into the brewery off the cool ocean air. This brewery experiments with barrel aging and blending in a variety of fermenting vessels to concoct some radical brews. The 34° North Experiment Station also just happens to be on the same line of longitude as the original brewery in Marietta, Georgia!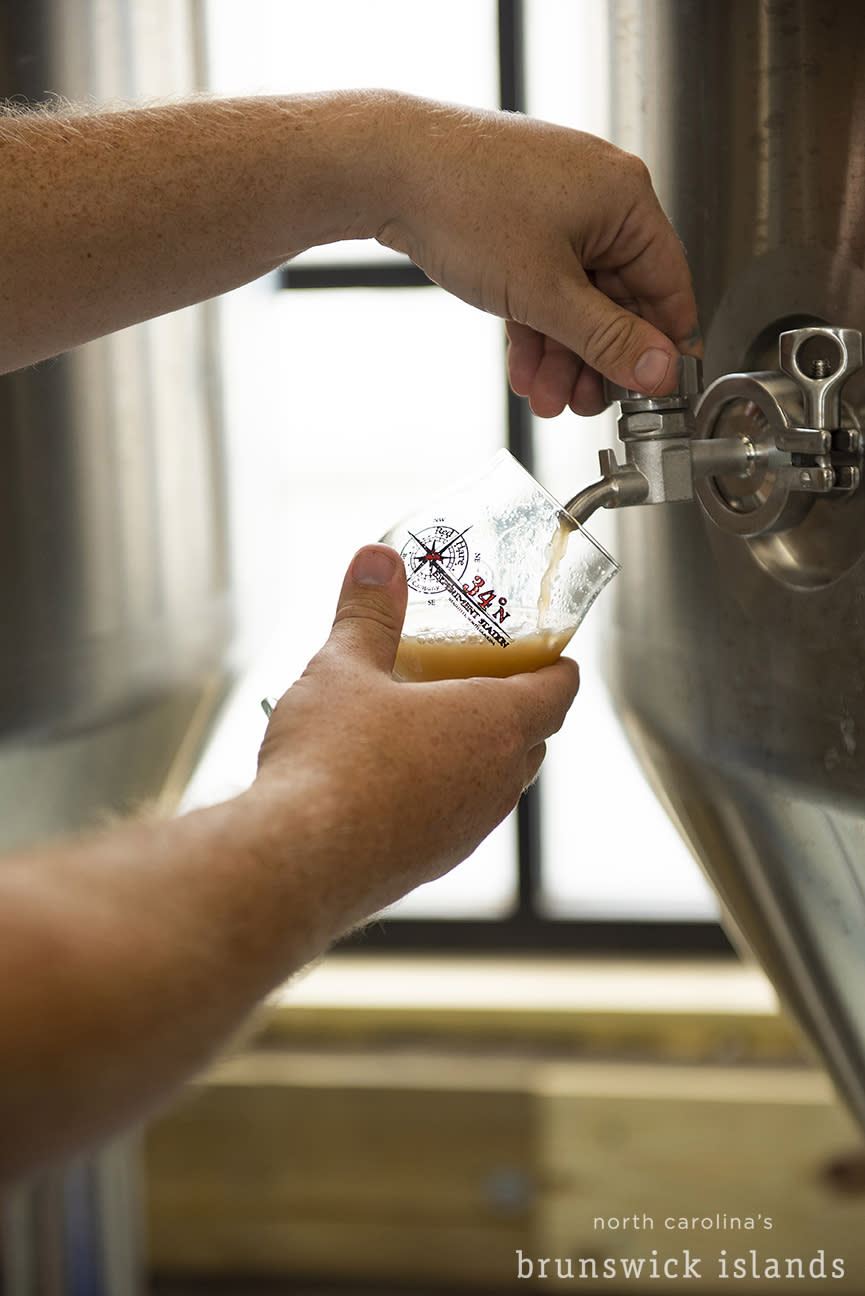 Hang Loose at Makai Brewing Company
Makai Brewing Company is a Hawaiian themed brewery located in Ocean Isle Beach. "Makai" is a Hawaiian word meaning "toward the sea". Even if you've never been to Hawaii, you will still find the spirit of aloha at Makai Brewing. The brewery serves an ever-changing menu of craft beer brewed on premise, such as the popular Carolina Tropical IPA brewed with pineapple and mango, and the Nightingale Coffee Porter brewed with real Kona coffee beans. They even have a board where you can purchase a beer in advance for a friend, stranger or serviceman to enjoy during their next visit to Makai. Adding to the experience, the brewery is uniquely situated beside an Italian market, where you can order a sandwich to enjoy while you sip on your flight or pint!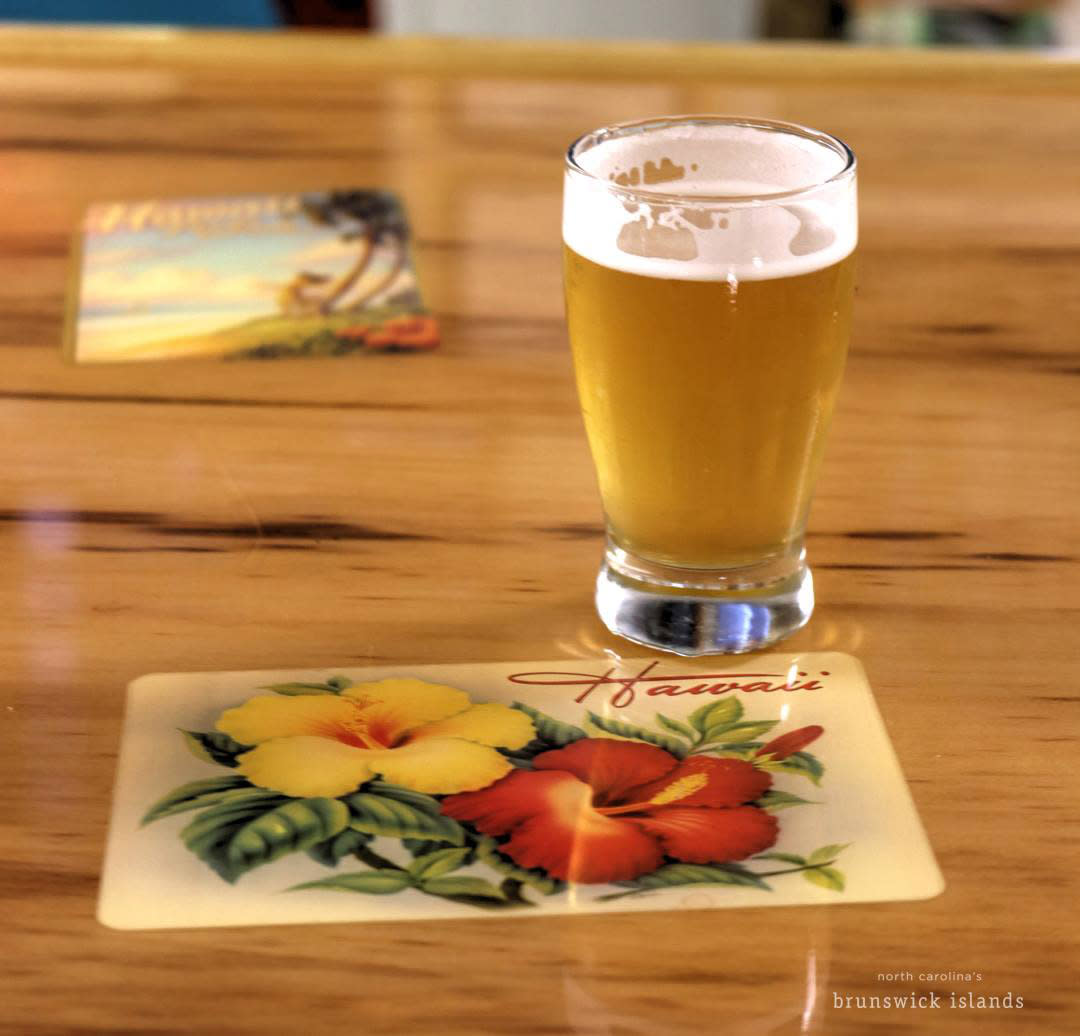 Whether you are a craft beer aficionado or new to the local libation scene, the breweries in North Carolina's Brunswick Islands are creating special sips that are sure to help visitors relax, recharge and celebrate during their coastal getaway.
For more information on libations in the Brunswick Islands, please visit www.ncbrunswick.com/restaurants/breweries-wine/
Updated June 3, 2021