The heart and soul of North Carolina's Brunswick Islands is its 45 miles of beautiful, uncrowded beaches. Each beach - Sunset Beach, Ocean Isle Beach, Holden Beach, Oak Island, Caswell Beach, and Bald Head Island is famous for its distinct offerings suited to delight every member of the family. Your favorite beaches, North Carolina's Brunswick Islands, are gracing the ranks of "Best Beaches" lists all over the world! Five barrier islands, immense natural beauty, a delicious culinary scene, an abundance of outdoor recreation and easy accessibility are just a few reasons why the Brunswick Islands are so loved by beach goers everywhere.
Check out just a few of NC's Brunswick Islands' recent accolades:
9 Vacation-Worthy American Islands- Men's Journal
Men's Journal agrees that you don't have to leave the country to take an unforgettable island vacation, and the editors named the Brunswick Islands a must for domestic travel.
"The chain of five islands offers 45 miles of beaches, along with the Intracoastal Waterway and scenic marshland in view of wildlife and pristine natural local ecosystems, best viewed by kayak or paddleboard." We couldn't agree more; visitors to the Brunswick Islands will revel at the abundant kayaking, surfing, and paddle boarding offerings in the area.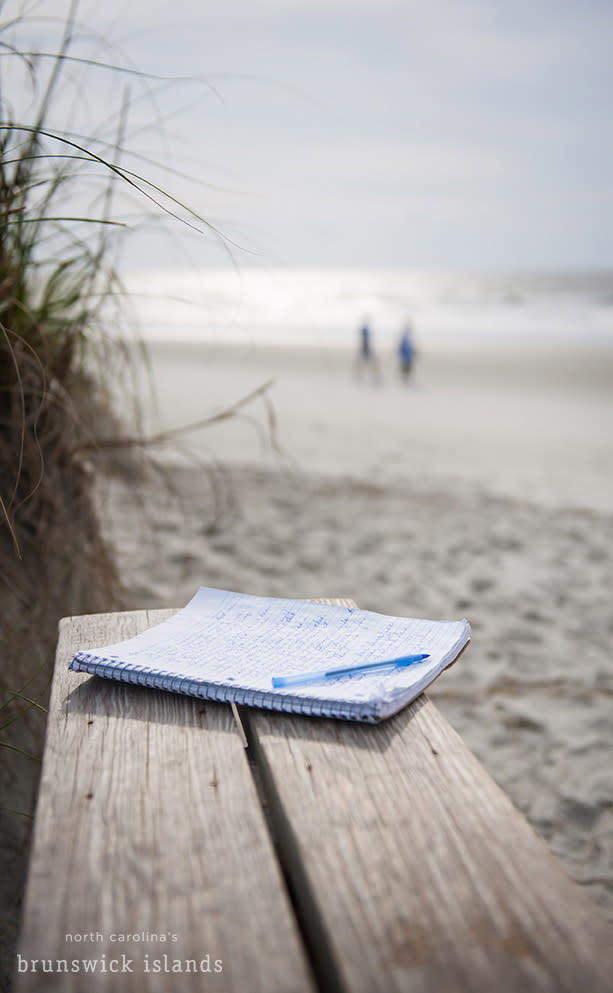 21 Best Beaches in The World- National Geographic
National Geographic is one of the nations most trusted travel publications, and they know that NC's Brunswick Islands' beauty is world class. Sunset Beach was recognized as one of the world's best beaches. The editors loved the Kindred Spirit Mailbox and its unique story.
Just a short one-mile walk from the last Sunset Beach access point and tucked away in the sand dunes, the Kindred Spirit Mailbox invites those who make the journey to share their innermost thoughts, prayers, wishes and dreams with the universe.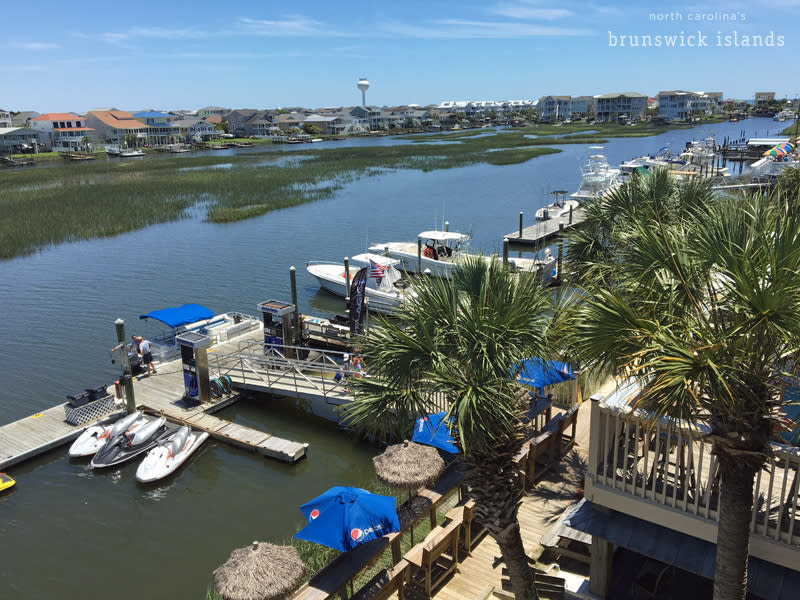 The South's Best Tiny Town 2018- Southern Living
 Southern Living recently named Ocean Isle Beach as the best tiny town in the South! Its easy to see why with miles of unspoiled beaches, tons of family friendly activities and delicious local dining.
A writer with Southern Living remarked that in Ocean Isle Beach, "there remains the promise of something different that lies just on the other side of the waterway, a timeless something that begs you to simply focus on that large churning body of water that hugs the East Coast and the wide, white strand you had once taken for granted." She remarks that in the area, "you breathe a little different and pay closer attention to the natural world."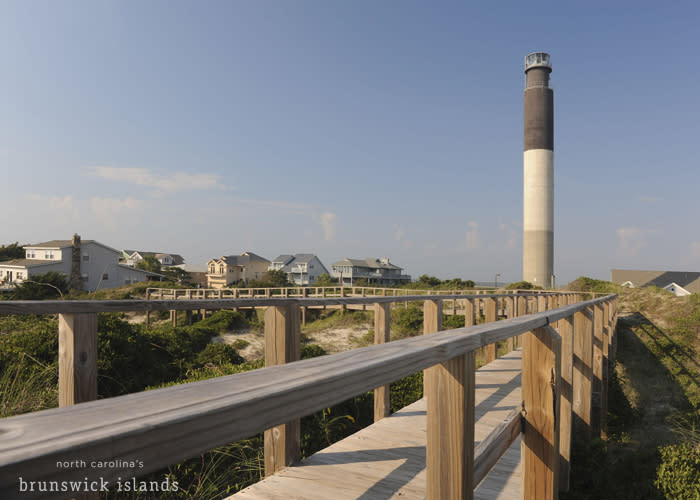 46 Best Beach Towns in America- Good Housekeeping
The national taste-maker, Good Housekeeping named Caswell Beach as one of the best beach towns in America!
In addition to being home to the last lighthouse built in North Carolina, Oak Island Lighthouse, Good Housekeeping states that, "golf courses and quiet beaches lend a peaceful air to this town, located in North Carolina's Brunswick Islands."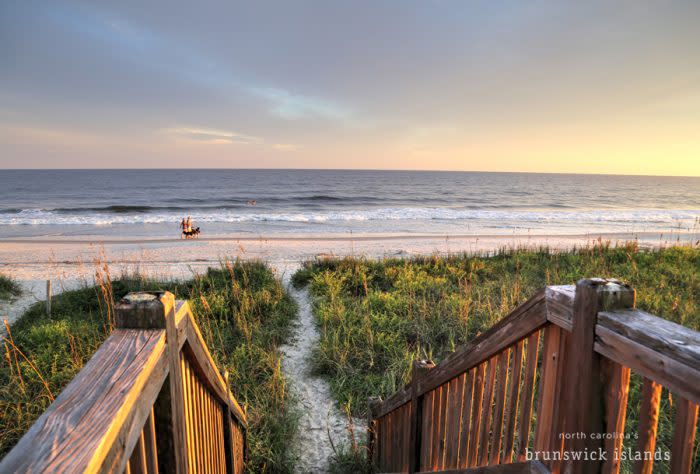 13 Offbeat Beach Towns You Need to Visit- Red Tricycle
As an expert in family travel destinations, the national website Red Tricycle loved Holden Beach's small-town charm and array of activities to keep families busy! The editors featured Holden Beach as one of "13 Offbeat Beach Towns You Need to Visit."
Red Tricycle suggests visitors "can take the kids crabbing and fishing, and explore the island by foot, by bike, or by kayak or canoe excursion along the Intracoastal Waterway. And, there's plenty of wildlife to spot: dolphins swimming offshore, endangered (and protected) loggerhead turtles making their journey from the nest to the ocean, and ghost crabs that make their way along the beach at night."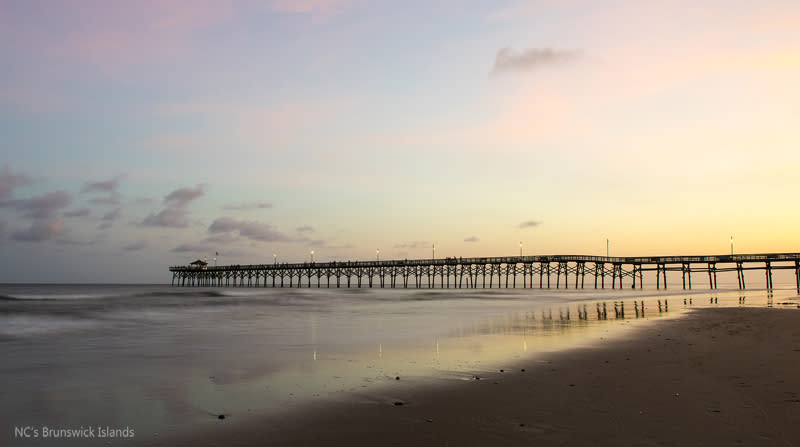 Best Beaches in North Carolina- Southern Living
With 10 miles of uncrowded beaches, locally owned ice cream shops, mini golf and an authentic beach town feel, it's easy to see why Southern Living named Oak Island one of the best beaches in North Carolina.
Ideal for laid back loungers and nostalgic nomads, Southern Living stated that Oak Island, "is the perfect place for a relaxing, old-fashioned beach trip that's no-fuss and fancy free."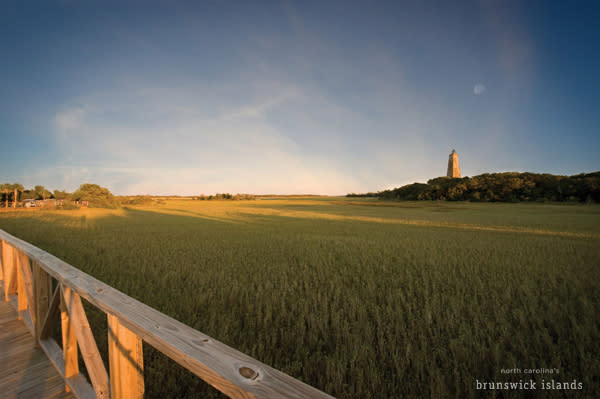 10 Best Car-Free Island Getaways- Coastal Living
Coastal Living named Bald Head Island one of the "Best Car-Free Island Getaways." Its easy to see why Bald Head received such a great accolade, as its reachable only by ferry or private boat!
Coastal Living suggests riding "a golf cart or bike to the Old Baldy Lighthouse, the Maritime Market, and the pool and boardwalk," is a great way to enjoy the natural beauty of the island and explore with your loved ones.
Residents and visitors who return year after year have long-known that Brunswick Islands' beaches are some of the best! We invite you to come and explore our barrier islands and find your perfect best beach!
To learn more about the beaches in North Carolina's Brunswick Islands, and to plan your trip, visit www.NCBrunswick.com
Follow NC's Brunswick Islands on social media at www.facebook.com/NCBrunswick/and www.instagram.com/ncbrunswickislands/