Forty-five miles of pristine barrier island beaches attract visitors to North Carolina's Brunswick Islands year after year. In addition to spending time on the picturesque beaches, there are endless other ways to enjoy the great outdoors and connect with nature during your next trip to the Brunswick Islands. Visitors can look at the unique wildlife on land and sea, explore one of the multiple nature preserves in the area, or head out on any of the various excursions at The Swamp Park.
Check out some of our ideas below on how you can become one with nature in North Carolina's Brunswick Islands!
Enjoy Birdwatching & Dolphin Tours:
One of the most unique things about the Brunswick Islands is the astounding array of wildlife you can find in so many different locations in the area. Whether you enjoy exploring by land or by sea, there is always something to see and something new to find.
To find one of the most interesting types of animals, start by looking up! NC's Brunswick Islands is home to eight sites along the North Carolina Birding Trail, which means that amateur birders will have no problem locating several of the 330 species of birds that have been spotted here. Take a look here at some of the NC Birding Trail sites located across the islands, and for extra inspiration check out this video that gives you a close-up view of some of the feathery beauties you may encounter along your trip. Different species can be found anywhere from the shores of the sandy beaches, to marshes and waterways, so be sure to take your time exploring the wide variety of locations, each offering opportunities to spot different species of birds.
If you would rather take to the seas for wildlife spotting, there is nothing more serene than a chartered dolphin cruise through the sparkling waters! Search for dolphins with the Calabash Fishing Fleet or the Hurricane Fleet, both located in beautiful Calabash. Trips will last about two hours and depart from the Calabash Waterfront. From there, guests will head through the Intracoastal Waterway and out into the Atlantic. Some days the tour boats will even pull up alongside the working shrimp boats, allowing you to watch the fisherman harvest crustaceans!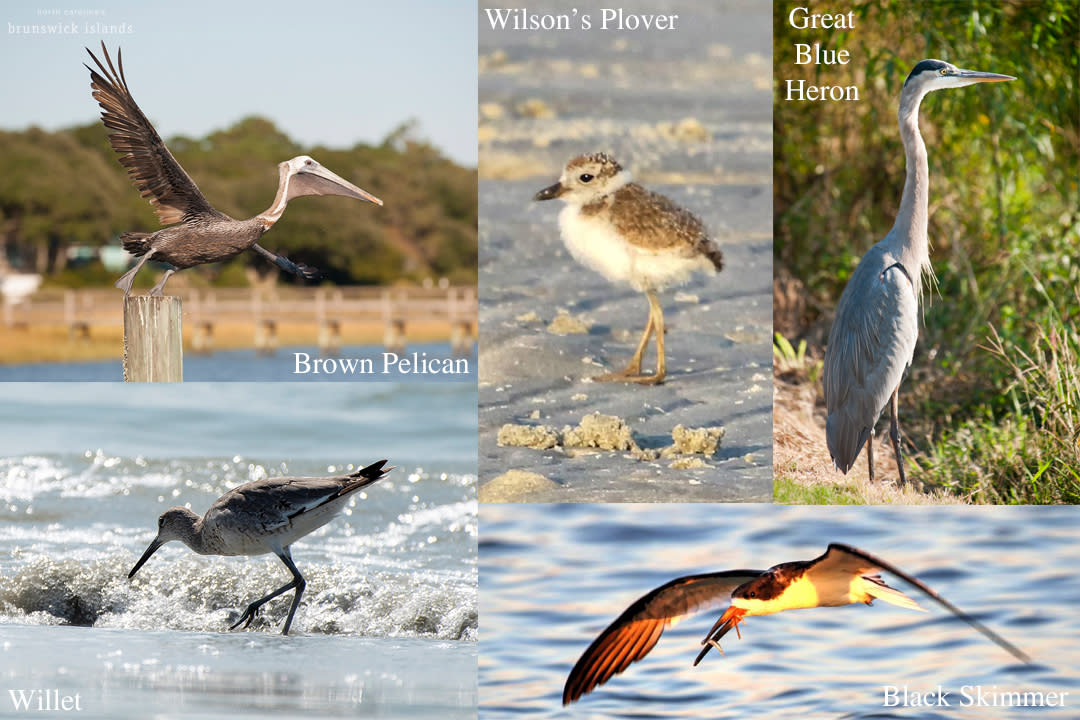 Explore the Brunswick Islands Nature Preserves:
A perfect place to see the local flora and fauna is at any of the nature preserves located around the Brunswick Islands. The Ev-Henwood Nature Preserve is a unique preserve that encompasses 175 acres and has seven miles of maintained trails. Located in Leland, visitors can wander through the trails and spot an impressive variety of native plants and animals.
Head to Bird Island, located on the undeveloped west end of Sunset Beach, to find over 1,200 acres of unspoiled salt marsh and tidal creeks, along with natural dunes and sandy beaches. And be sure to keep a look out for the Kindred Spirit Mailbox! Tucked away in the dunes about a mile from the last public access point, this mailbox holds journals and pens for wandering travelers to divulge their thoughts. 
The Boiling Spring Lakes Preserve is more than 6,000 acres and includes over 400 vascular plant species, including the ever-famous Venus flytrap. Visitors can access the Boiling Spring Lakes Preserve's Nature Trail at the town's Community Center off Highway 87.
Finally, from the smallest of small to the largest of all, the Green Swamp Preserve sits on an impressive 15,000 acres and is considered to be a longleaf pine savannah, with a diverse herb layer of orchids and insectivorous plants in open areas. The Green Swamp Preserve is also home to four species of pitcher plants, which creates a perfect photo-op for nature enthusiast.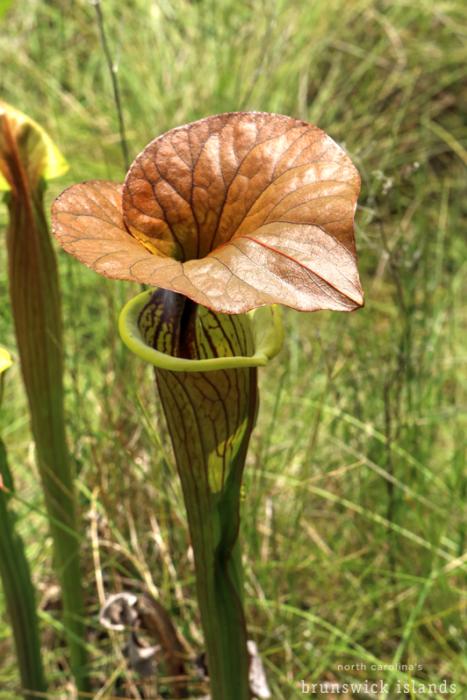 Partake in a Thrilling Adventure at The Swamp Park:
The Swamp Park, located in Ocean Isle Beach, is open year-round to give thrill seekers and nature lovers an unforgettable experience! Take a canopy zip line tour and soar high above the swamp to catch a birds-eye view of the wildlife below. As you fly through the trees, you may be able to see deer, owls, turkeys, raccoons, or wild boar as you learn about the surrounding habitat at each viewing tower.
After your bird's eye adventure through the zipline course, continue your day with a frogs-eye view on an eco-boat swamp tour of the natural environment. Visitors will journey along the Shallotte River Swamp and learn about the nature, history, and ecological benefits of the river during their boat tour.
The Swamp Park also offers guided ATV tours through the forest and along the Shallotte River Swamp - just be prepared to get dirty! This newest offering is only for riders of eight years or older, and for drivers 16 and up with a valid driver's license. All attractions have their own age limits so make sure you check out the guidelines as you plan your trip.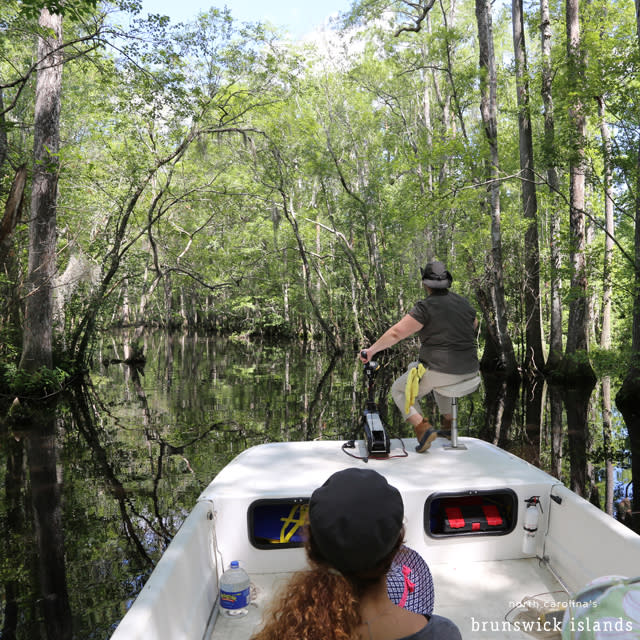 No matter your exploration method, NC's Brunswick Islands has a perfect way for you to immerse yourself with nature anytime and anywhere! For more information about North Carolina's Brunswick Islands and to plan your trip, please visit www.ncbrunswick.com.